If you are lucky enough to have the opportunity to travel to Okinawa, Japan, TAKE IT! The tiny island a quick two and a half hour flight from the main island of Japan, and filled with hundreds of sights to see and things to do. Here are my favorites:
8 Fun Things to See and Do in Okinawa
1. Japanese Naval Underground Headquarters
This one for the history buffs. During World War Two, the Japanese built a headquarters into a hillside about a half hour outside of Naha City.  This headquarters consisted of a complicated network of tunnels where the Battle of Okinawa would ultimately end. The commanding Japanese officer, along with nearly 200 soldiers, had "honorable deaths" at the headquarters, which involved taking their own lives to avoid being captured or killed by American soldiers. The tunnels are somehow still in decent shape and you can weave your way through them and the museum attached. What stuck with me the most about the headquarters is the evidence of the events that happened there. There are multiple spots where the walls are damaged from the grenades used in the suicides that took place.

2. Peace Park
This park holds the one of the most significant war memorials, The Cornerstone of Peace. This memorial is made up of 116 black granite walls in which over 240,000 names of those that lost their lives in Okinawa during World War Two. Of those names, over 225,000 of them are Japanese, with just over 15,000 names of US and other ally soldiers. The purpose of the memorial is to remember those lost, to pray for perpetual peace, and to remind us of the lessons of war.

3. Shuri Castle
-This was the palace of the Ryukuan Kingdom before it was completely destroyed in World War Two. In the 90's the castle was reconstructed based on historical records and photographs. While this is a big tourist destination, Shuri Castle definitely one worth visiting. The castle has been beautifully remade, and you can learn about how to it was made and events that took place there. You can even see where the King, Queen, and other royal family members spent their days in the castle.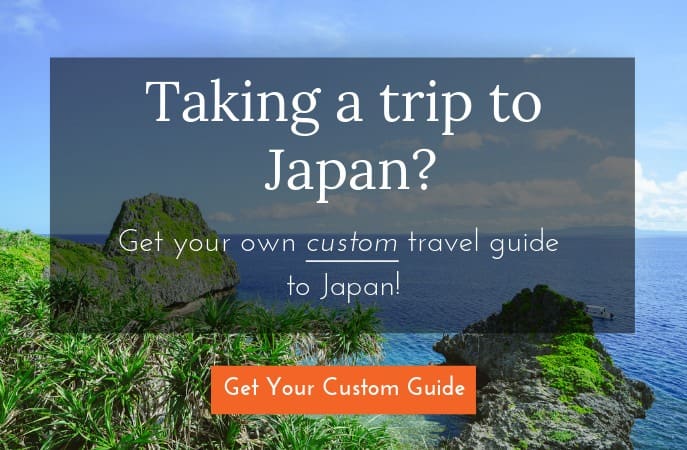 4. Okinawa World
This place is endless and could easily take an entire day to see. The Gyokusendo Cave stretches over 3 miles, has insanely beautiful stalactites and stalagmites that have been around for over 300,000 years. In the cave, you can also spot a waterfall or two, and even the occasional fish! You can also view an Eisa show while there. This is a traditional folk dance that honors their ancestors. The craziest thing to see, however, is the Habu Show. It features a race between a sea snake and a mongoose, and Cobra handling women that don't seem to be phased by their venomous friends.

5. Ryuku Mura
This place is like a small village from the past the invites visitors to join in. The staff wears traditional Kimonos and Yokatas, and you can sample different teas, soups, and food that are for sale. There is an Eisa show here, as well, but this one gives you the opportunity to meet the "Ryukuan King and Queen." Be sure to pick up a Sugarcane juice while here, as well as a set of Shisa Dogs to take home!

6. Okinawa Churaumi Aquarium
This is the 2nd largest aquarium in the world, and it can NOT be missed. It was built in 1975 after the World's Fair Park began to lose tourism. The main tank, Kuroshio Sea, is so big that it can comfortably fit a school of whale sharks, in addition to the dozens of other species held in it. You can also see the odd species that usually live in the – deepest parts of the ocean. If there is one thing to not be missed on a trip to Okinawa, it would be a trip to the Aquarium.

7. Southeast Botanical Garden
This huge garden is made up of over 100 lush filled acres. The flowers, trees, and other plants in it are ones that can only be found in tropic climates, like the islands. You won't find a garden like this on the main island of Japan. Be sure to visit the Water Garden, and to save a few minutes to feed the ducks and goats!

8. Cocok's Nail Salon
You will get the best pedicure of your life here and will leave with the prettiest toes. They don't charge extra for the intricate artwork they are known for, so there is no reason why you shouldn't be leaving without Hello Kitty smiling back at you from your big toes!
Enjoy the Food in Okinawa!
Sushi – There is no better place to get sushi than in Japan, and no better place in Okinawa for sushi than Yoshihachi. Try the Blowfish while you are there… it's not the yummiest thing you will eat, but will make for a good story since it is known to be lethal if prepared wrong.
Habushu – Habushu is most commonly referred to as Habu Sake, and you will see this everywhere on the island. It's just one of those "When in Rome" things you have to try while you're there. The Habu snake is closely related to a rattlesnake, and is just as venomous.  This alcohol looks worse than it tastes, thank goodness, and tastes similar taste to a shot of Fireball.
Melon Soda – This will be at EVERY restaurant you go to. Enjoy it while you can, because it is really hard to find outside of Japan. The occasional world food store might have some, but those are few and far between.
Ice Cream Crepe – Stop by Blue Seal in American Village to try Ice Cream like you never have before. They offer over 50 different types, and none of them will be a wrong choice. Make sure you stop here at the beginning of your trip so you will have time for a second visit!