Discover Southern England at its finest as you explore charming villages, stunning landscapes, royal castles, grand cathedrals, and fun-filled pubs – PLUS a once-in-a-lifetime MLB game in London!
Cards, Cubs, Castles, and Cathedrals
Enjoy the best of Southern England as you spend three nights exploring the treasures of London, three nights in the Georgian city of Bath, and three nights in the idyllic town of Arundel, paired with the much anticipated MLB exhibition game - the St. Louis Cardinals vs the Chicago Cubs at London's Olympic Stadium!

Your tailor-made England Tour includes handpicked accommodation, experienced local guides, private transportation, all sightseeing admissions, taxes and fees, and most meals with the Guidester President as your personal tour manager.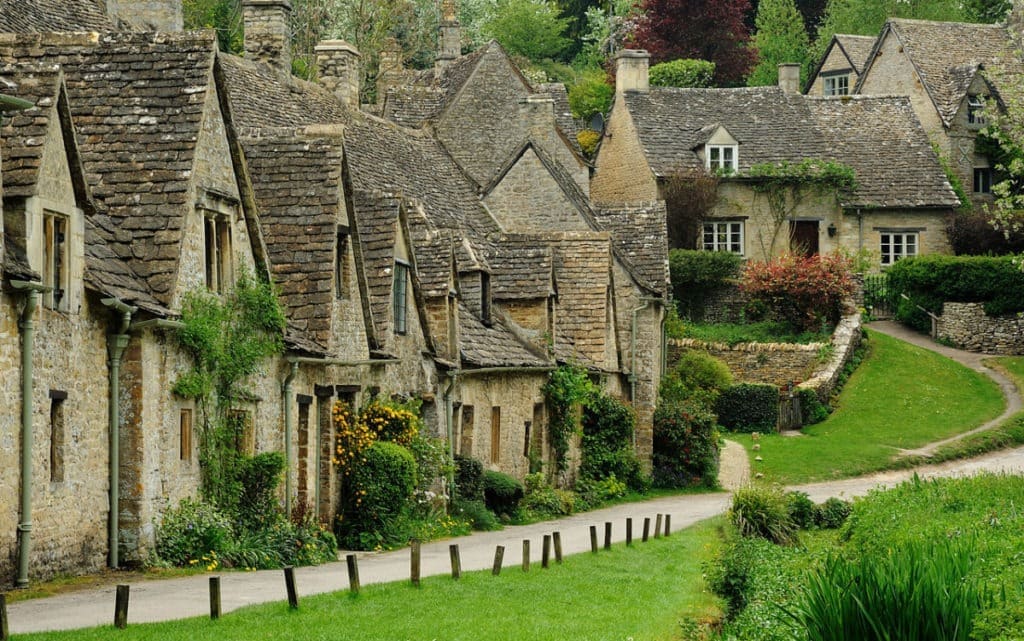 Day 1 | Holiday Inn Regents Park, London
Arrival and Dinner Cruise
Arrive in London with a private transfer from the airport and check into your centrally located 4-star hotel, your home for the next three nights. Spend the rest of the day enjoying some of London's favorite landmarks on your own, like St. Paul's Cathedral with panoramic views of central London, Trafalgar Square, Hyde Park, Templar Church and more. In the evening, meet the rest of the group for a special dinner cruise on the River Thames, a perfect way to experience the storied cityscape. D
Day 2 | Holiday Inn Regents Park, London
Tower of London and Westminster
Enjoy a full day sightseeing tour of the United Kingdom's capital city as we visit London's most famous landmarks and historic treasures. Begin with a guided tour of Westminster Abbey, burial and coronation place for Kings and Queens for centuries. Next, head to the Tower of London, infamous castle fortress and prison built by William the Conquer in 1066, which also houses the British Crown Jewels. B
Day 3 | Holiday Inn Regents Park, London
Cards vs Cubs Game
Today is the marquis event! We head to London's Olympic Stadium to watch the St. Louis Cardinals play ball against the Chicago Cubs in an exhibition series game few will ever get to witness. We will keep the fun going afterward at the local pubs surrounding the stadium and take the underground subway (known locally as The Tube) back to our hotel. Enjoy dinner at a local pub in central London, a Guidester favorite. B, D
Day 4 | Hampton by Hilton, Bath
Oxford and Blenheim Palace
This morning, depart London and head for the charm and beauty of the English countryside. En-route to Bath we stop in the city of Oxford for a tour of the city and a stroll through Oxford University, before a tour of the splendid Blenheim Palace, birthplace of Sir Winston Churchill. Settle into your comfortable 4-star hotel in the heart of Bath, your home for the next three nights. Enjoy dinner at the oldest pub in the city, the same establishment Charles Dickens would frequent to write his famous novels. B, D
Day 5 | Hampton by Hilton, Bath
Bath City Tour
Today, explore the Georgian city of Bath, a UNESCO World Heritage Site and one of the prettiest towns in southern England with ancient roots stretching back to the Roman occupation of Britain. Begin with a guided walking tour of the city's historic center, including admission into the Roman Baths and the medieval Abbey. As you take in the scene, you'll fall in love with the city's charming architecture, serving as the filming location for many movies and shows including the TV hit series 'Bridgerton'. Enjoy dinner at the a traditional restaurant in central Bath hosting famous patrons and personalities. B, D
Day 6 | Hampton by Hilton, Bath
The Cotswolds and High Tea
Discover the beauty and history of the Cotswolds on a full day guided tour taking you right into the heart of old England. The Cotswolds, meaning "rolling hills" is a designated area of Outstanding Natural Beauty that covers some 790 square miles of picturesque landscapes, stone walls, and charming medieval villages. Many of these quaint villages, like Bibury and Castle Combe which you will visit, have remained untouched for hundreds of years, creating an authentic old world charm. Enjoy the English tradition of High Tea at Ellenborough Park, a 15th century manor house with lovely views of the countryside. B, L
Day 7 | Norfolk Arms, Arundel
Stonehenge and Winchester
Head for the south coast of England with two spectacular stops en route. Walk through the ancient town of Winchester, once the original capital of England, with a visit to Winchester Cathedral, one of the most stunning examples of Norman architecture in Christendom. Take a tour of the world-famous Stonehenge, the mysterious standing stones dating back over 5,000 years that still amazes scholars and travelers alike. Check in to your quaint High Street hotel nestled along the walls of Arundel Castle, your home for the next three nights. B
Day 8 | Norfolk Arms, Arundel
Arundel Castle and Gardens
Today, explore the idyllic English town of Arundel, a market village set in the hills of the South Downs just a stone's throw from the Channel coast. The medieval town captures the essence of England's heritage, urban chic, and country beauty. Take a guided tour of the expansive Arundel Castle and Gardens, England's second largest castle and home to the Duke and Duchess of Norfolk, the Earl Marshalls of England. Spend the rest of the afternoon free to shop, relax, and enjoy Arundel on your own. B
Day 9 | Norfolk Arms, Arundel
The Isle of Wight
Spend the day exploring the timeless natural beauty of the Isle of Wight, an island off the south coast of England known for its beaches, lush landscapes, and seafront promenades. High downs and soaring cliffs, long sandy beaches fringed by farms and forestland, fishing villages and bustling resorts, this almost fairy-tale like island was the inspiration of Lewis Carroll when he write his magical story 'Alice in Wonderland'. Visit Osborne House, favorite getaway of Queen Victoria set in beautiful grounds, and take in a quiet lunch in the lovely grounds. Enjoy a final farewell dinner at a local pub in Arundel as we reminiscence on all the wonderful experiences we had together. B, L, D
Departure
After breakfast transfer to London Heathrow airport for your flight home, full of memories you'll cherish for a lifetime! B
Highlights and Inclusions
A small group of only 16 people
All of your hotels, 9 nights at premium accommodation
Private Transportation by luxury motorcoach
16 meals (9 breakfasts, 2 lunches, and 5 dinners)
All sightseeing admissions and local guides
Airport transfers on arrival and departure
Local taxes and fees
Full-time services of Guidester President Jack Baumann as tour manager, with over 15 years of travel experience.
Personal Guidester digital guidebook to help explore in your free time
Tickets and trasportation to Game 2: Cards vs Cubs at London's Olympic Stadium (Section 123 rows 11 & 12)
Dinners at unique local restaurants and historic pubs
Dinner Cruise on the River Thames
Guided city tour of London
Guided tour of Westminster Abbey
Guided tour of The Tower of London
Guided walking tour of Oxford
Admission into Blenheim Palace
Full day tour of the Cotswolds
High Tea at Ellenborough Park Stately Home
Guided walking tour of Bath
Admission into Ancient Roman Thermal Baths
Admission into Stonehenge Monument
Guided Tour of Winchester Cathedral
Admission into Arundel Castle and Gardens
Full day tour on the Isle of Wight
Admission into Osborne House
Tickets for Needles Viewpoint chairlift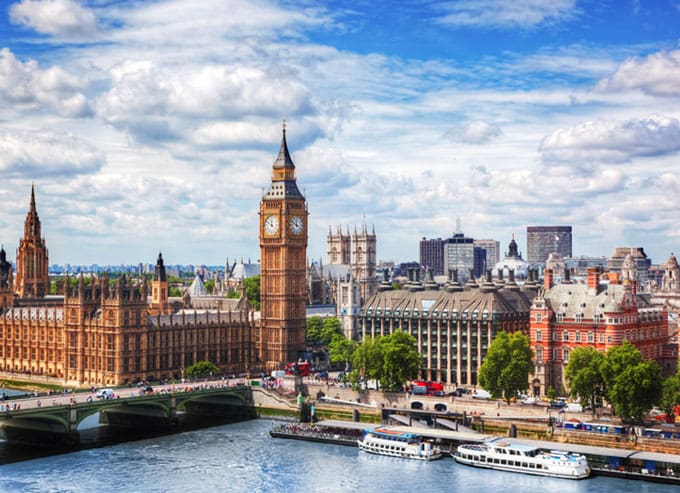 Tour Dates: June 23 – July 2, 2023 
Pricing:
Double – $4,620 per person
Single – $5,720 per person
Deposit: $300 per person 
To reserve your place please follow the link below to signup. The tour manager will then contact you to complete your reservation and tour deposit.
Hotels
All of your accommodation is included on tour. Your hand selected premium hotels are ideally situated in each destination. Private transfers to and from the airport to your hotel included on every tour.
Nights 1-3: Holiday Inn Regents Park, London
Our centrally located hotel in the West-End of London will position us well to explore the city on the major tube lines, while being in a charming, upscale part of town.
Nights 4-6: Hampton by Hilton, Bath
The ancient city of Bath is one of the prettiest in southern England, almost completely remodeled in the Georgian era , and our hotel is located right in the heart of the city just a stone's throw from the ancient Roman Baths.
Nights 7-9: Norfolk Arms, Arundel
Stay in an old world hotel located right along the castle walls in the charming town of Arundel in the rolling hills of the South Downs, just a few minutes drive from the Channel coast.
Flights
Tour members will fly in and out of London Heathrow (LHR) arriving June 23rd and departing London Heathrow July 2, 2023 — unless you decide to do a pre or post stay. Your tour host, Jack, can assist with booking airfare and any pre or post stays as needed. Optional Flights - To allow for maximum flexibility your flight arrangements are not included. Your tour host can assist with booking airfare upon request. We will shop the best rates and flight schedules for your convenience.
Photo Gallery
A few photos of the beauty, history, and fun that awaits you!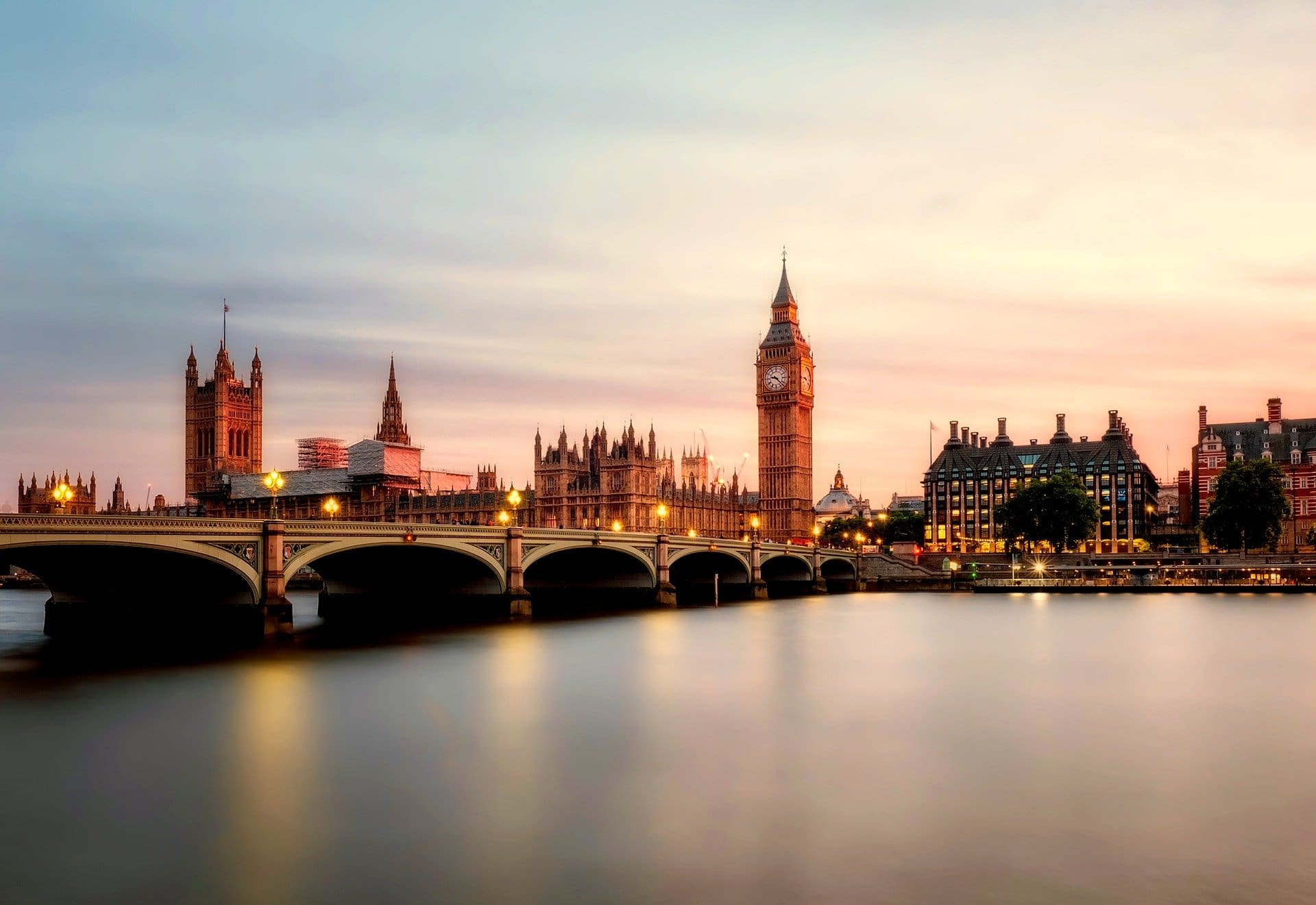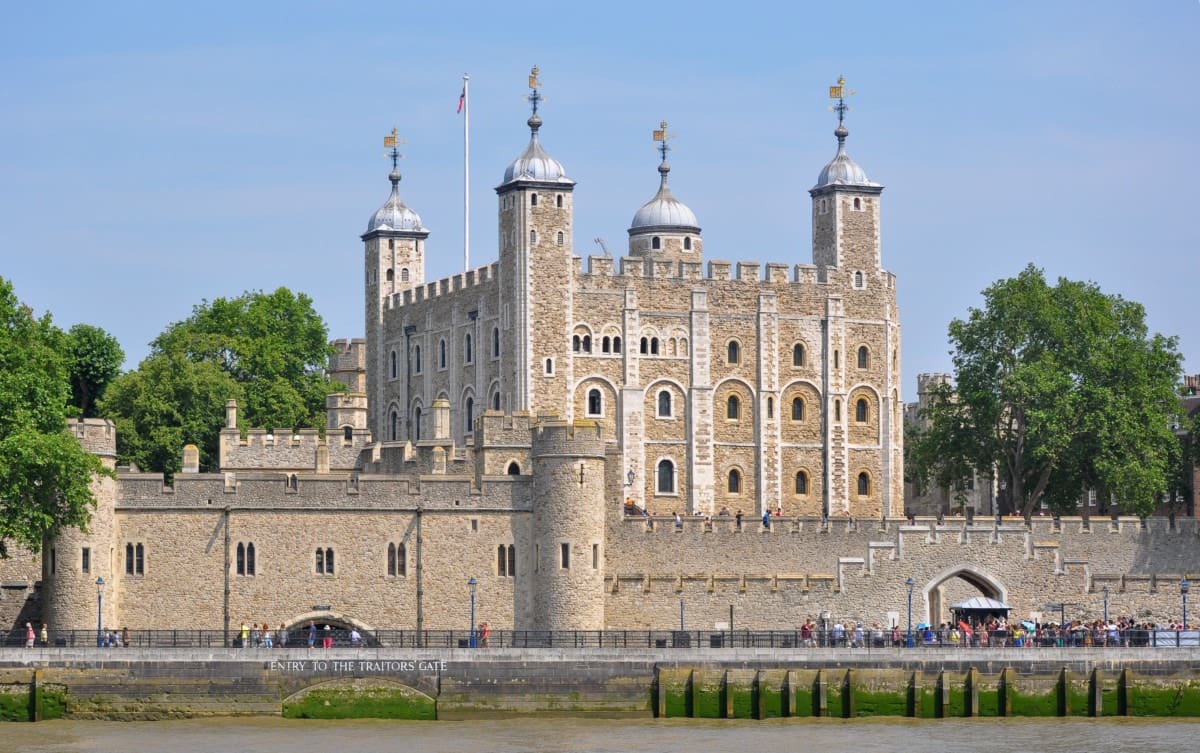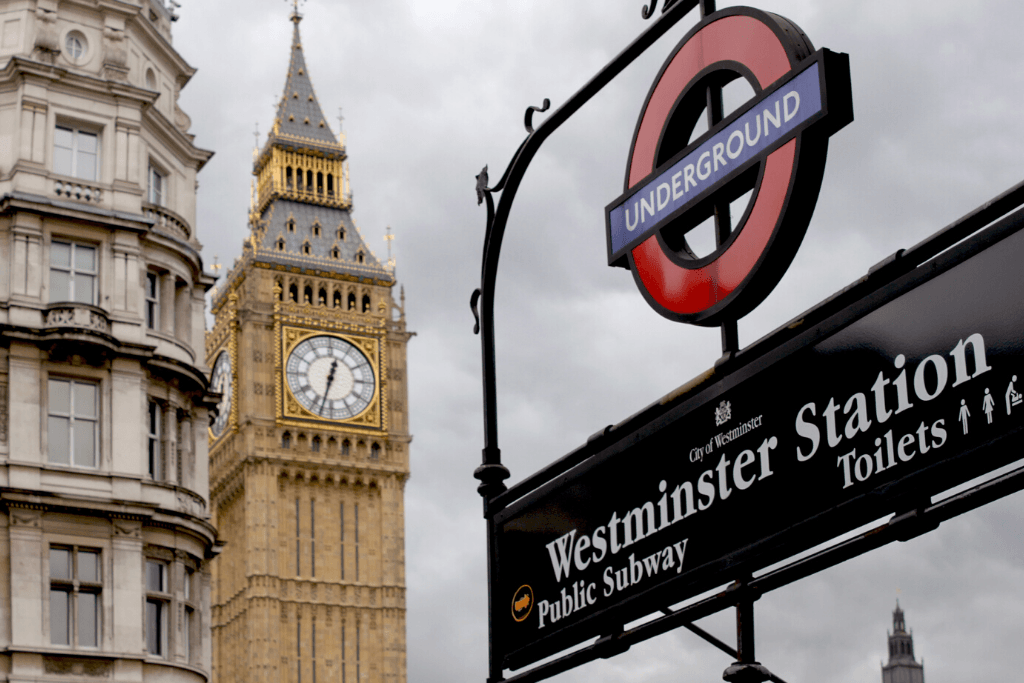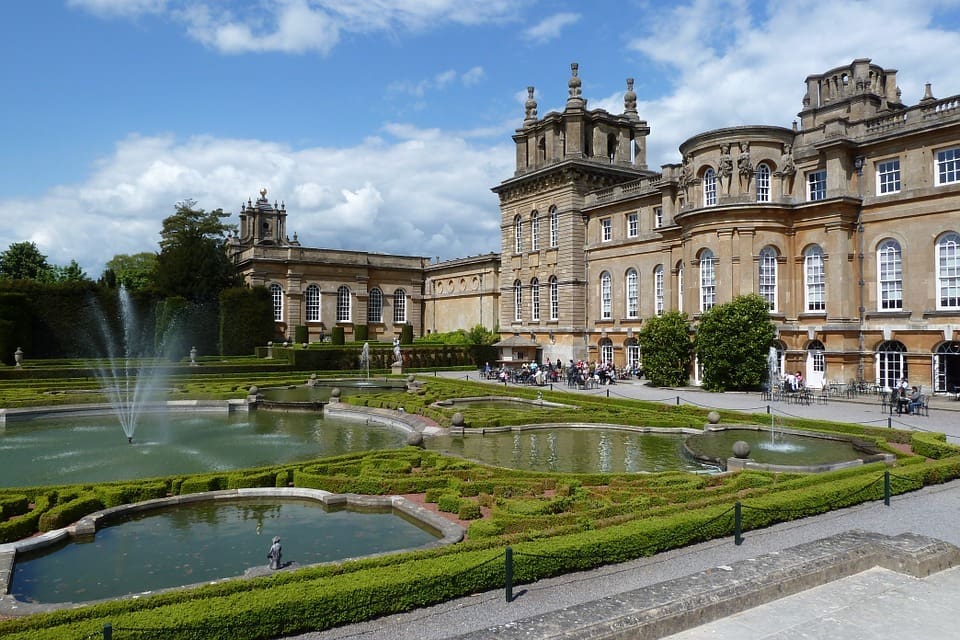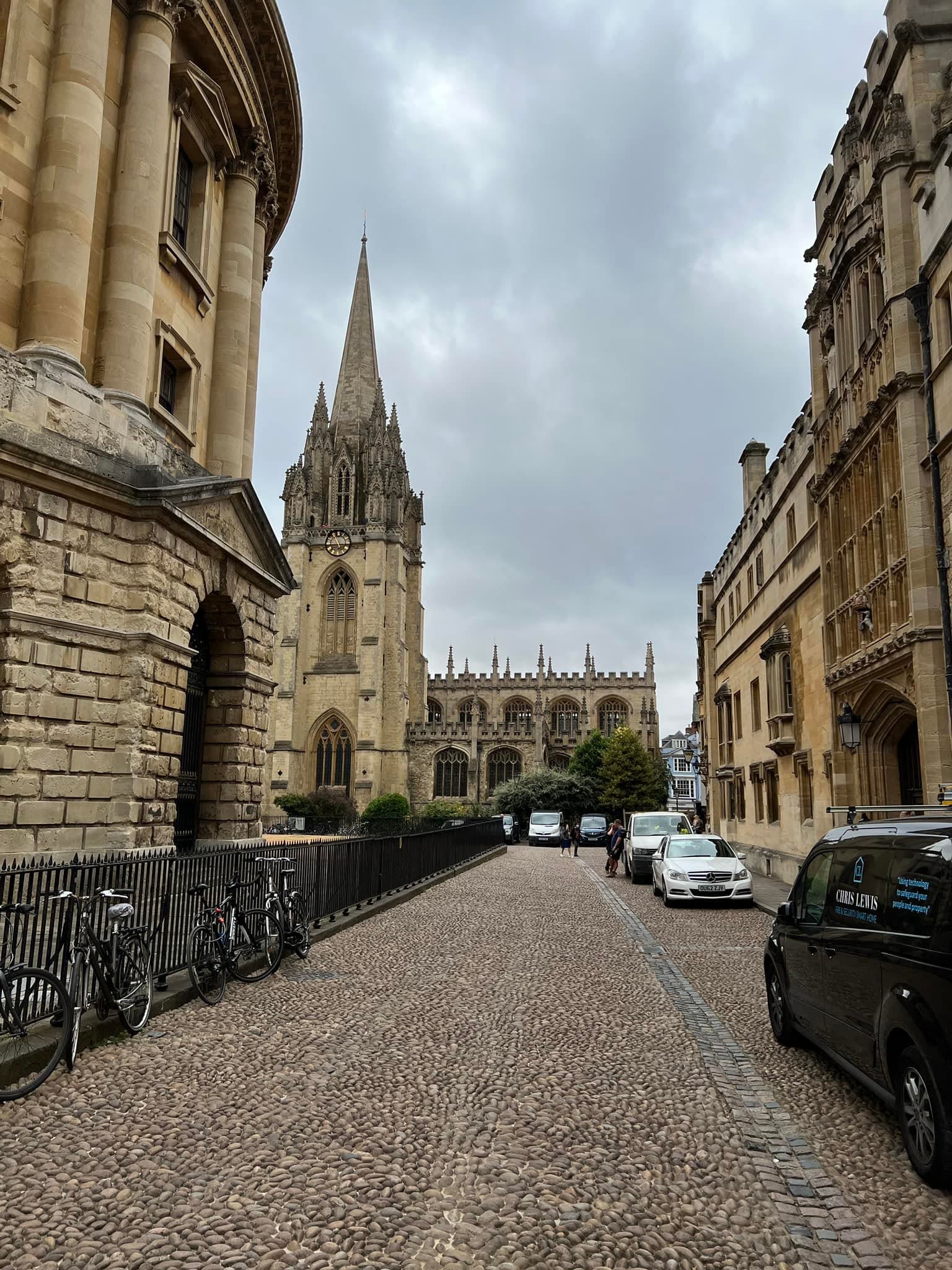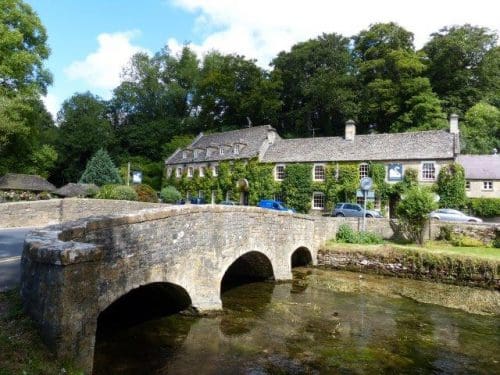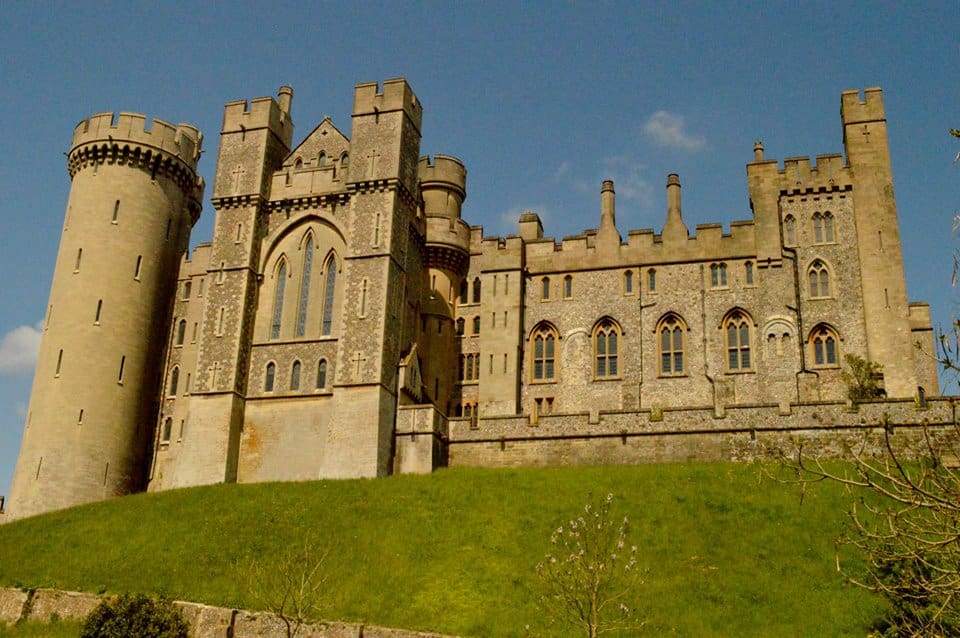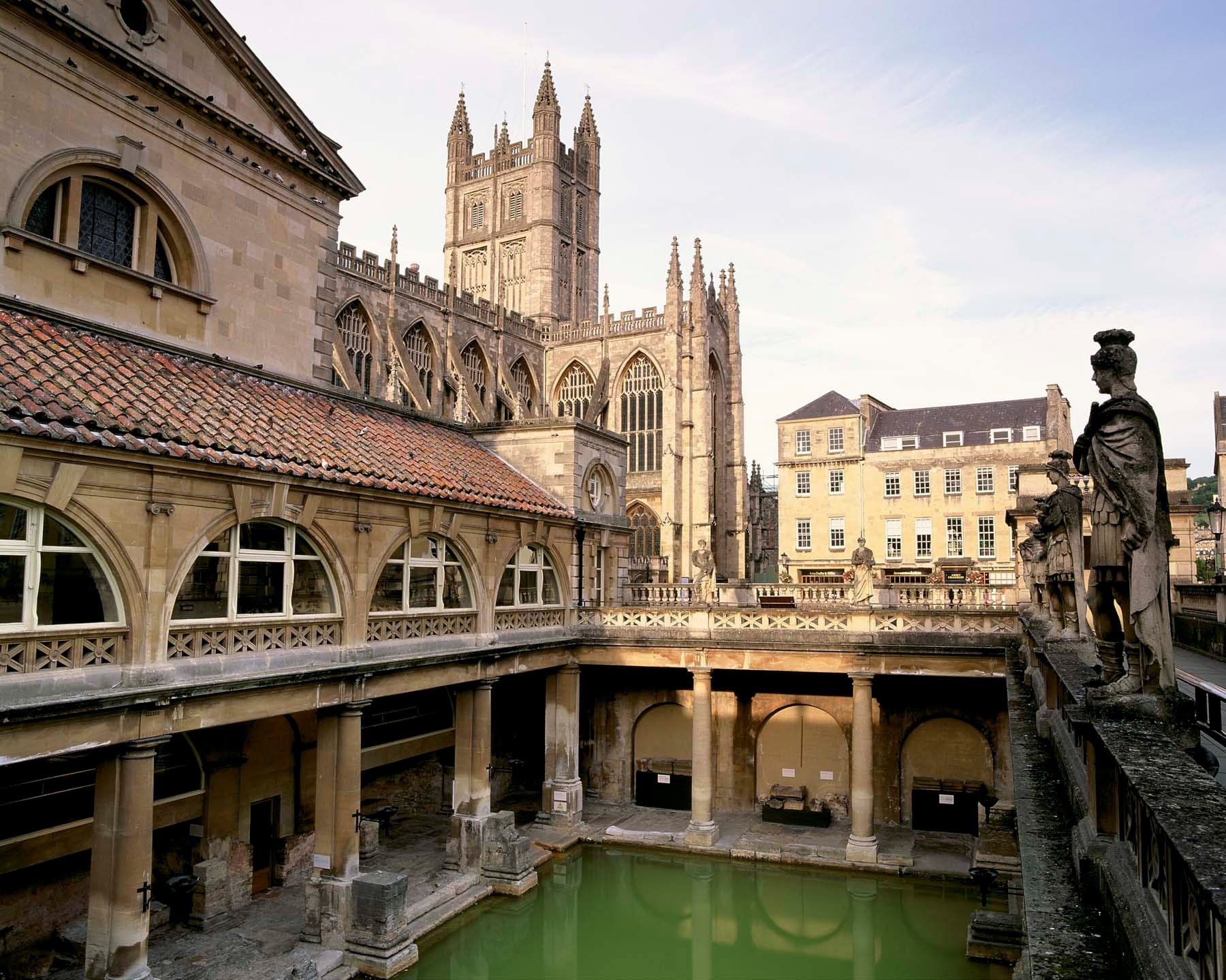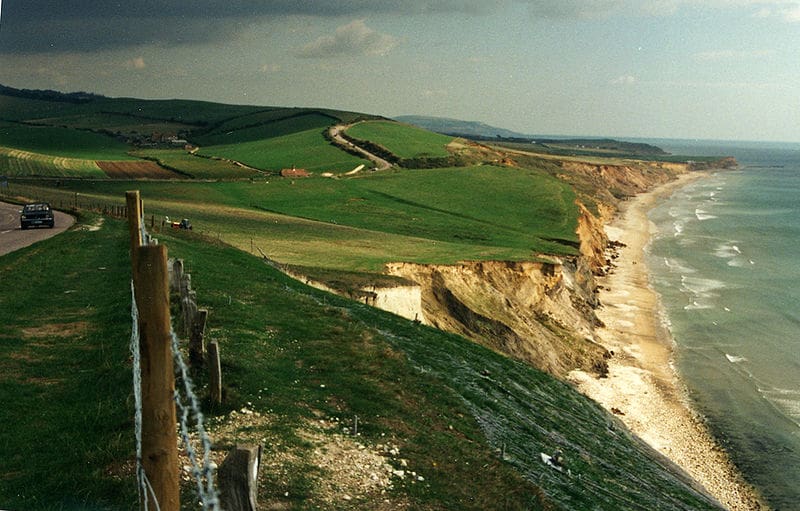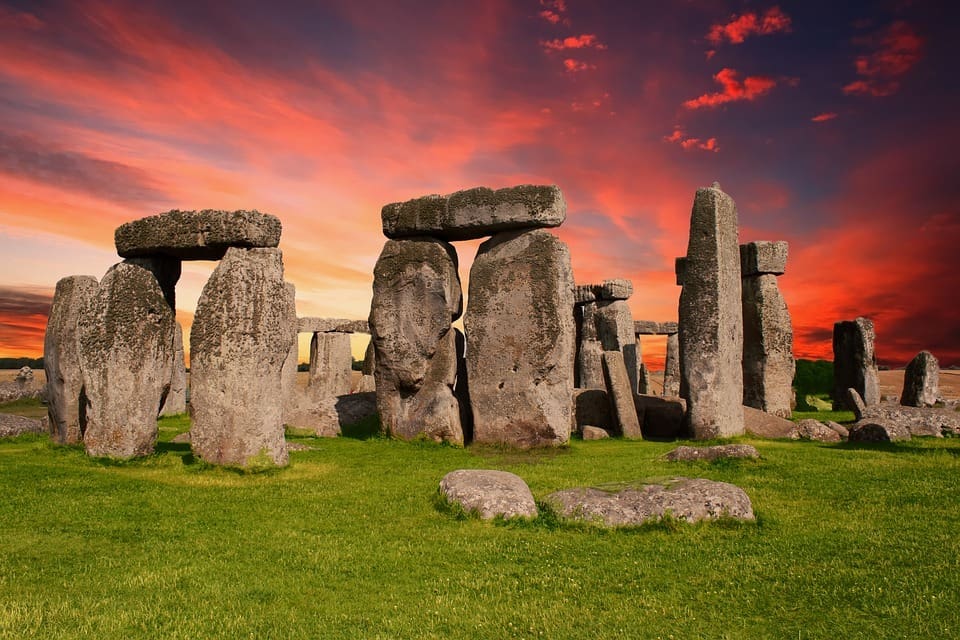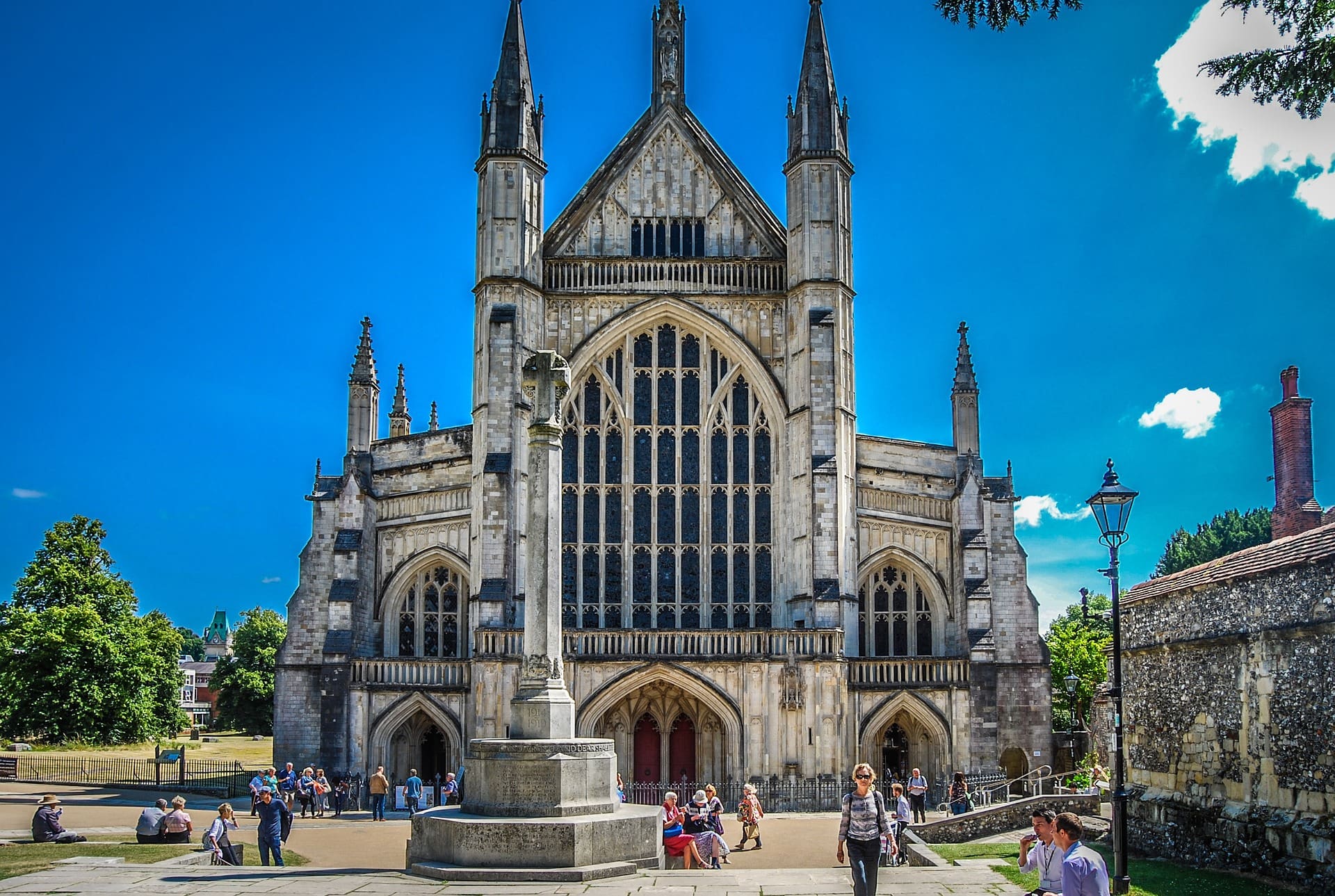 What Our Guests Say
We take pride in giving our tour guests the best experience. Read what they have to say.
Had a great trip to Italy. The group was small, 17 people, and we were able to get the full experience of the major attractions as well as off the beaten path places. The restaurants Jack selected were outstanding. And going to places that tourist don't normally go to was great. Jack is very knowledgeable about history and secured local tour guides that were also knowledgeable as well as entertaining. The tour had both busy days as well as down time. The tour was very well planned. We are definitely look at booking another guidester tour for next year.
"There is no way I could have put together the adventure that Jack organized for us on the taste of Italy tour. To pack so much in, not feel rushed, have amazing place to stay just would not have happened I have always been a do it yourself person no matter what it is on this occasion at a friends advice joined Jacks tour. The experience exceeded my expectations fro the first hotel to the last day of departure. The advice on what to see when to see where to eat what sights to prioritize was invaluable in using my vacation time in the best way possible. Jack I also appreciated the personal time you were able to give everyone and the individual attention to their interest. Well done and thank you!"
"Jack did an amazing job organizing and leading our tour of Ireland. We enjoyed it so much that we're going to Scotland with him next year."
"Jack did a fantastic job preparing our trip to Ireland so all we had to do was go, have fun and no stress. All sightseeing was well organized. I would highly recommend Guidester for your next adventure."
"Jack provided a very personalized 10 day tour to Italy. It was well thought out from a scheduling perspective and the hotels, restaurants and tours were top-notch. This was easy to say "yes" to and I had to do no planning beyond booking a round-trip flight (and Jack even told me exactly which flights to book). I felt it was value-added is so many ways. Every day was an adventure and a joy and Jack with his calm and friendly nature was right with plenty of guidance. It was a perfect blend of history, culture and just "getting away from it all." I highly recommend Jack and his personalized Guidester tours and look forward to another one in the future."
"Italy was a dream come true for me; especially seeing Venice. I could have never pulled off what Jack did for all of us. The tours were amazing; the food was beyond my expectations and all the different places we got to explore and the amazing hotels made my trip perfect. Jack was so knowledgeable about Italy and shared all his wisdom with us which made everything just fall into place so perfect. I recommend if you want to take a trip to Europe or anywhere go with Jack and he will make sure your trip is memorable."