Journey through the country's much beloved western and southern regions  as you discover the rich history, beauty, and authenticity of 'Classic Germany'.
September 21-29, 2023 (land tour)
Frankfurt, Heidelberg, Strasbourg, The Black Forest, Munich, Romantic Rhine, Neuschwanstein Castle, and much more
From $4100 per person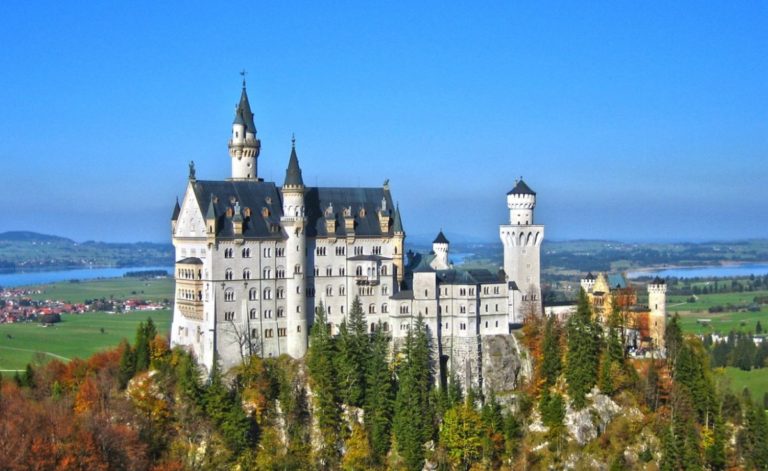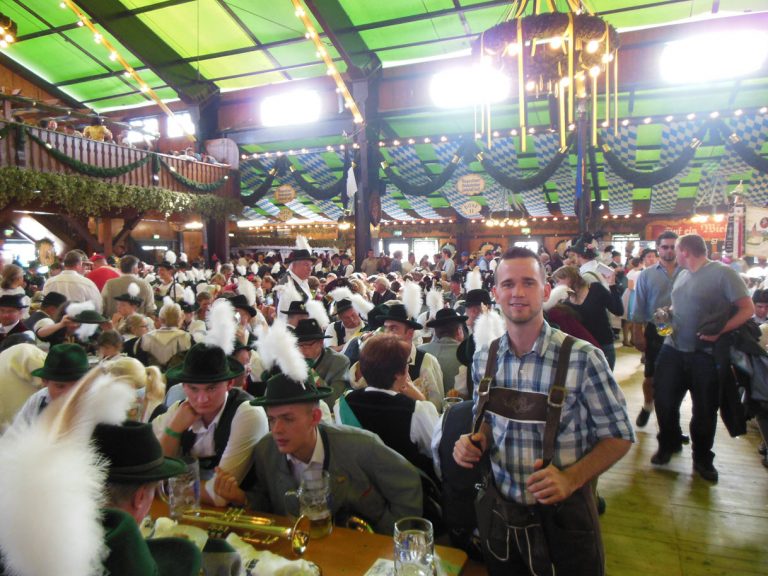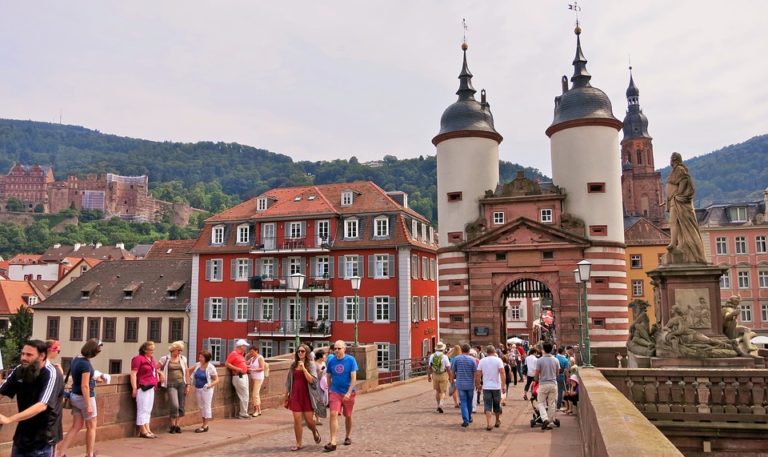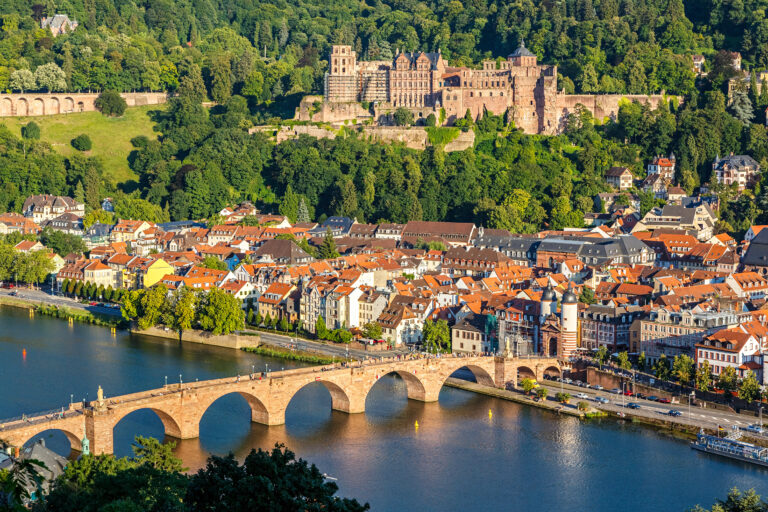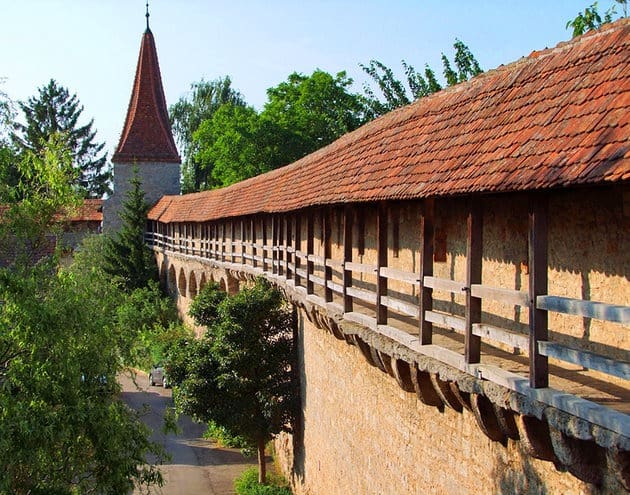 The Best of Southern Germany
Tour the iconic sights of Frankfurt, spend a day cruising the Romantic Rhine River, visit the historic town of Heidelberg, walk through the timeless city of Strasbourg and enchanting Colmar, marvel at the dramatic landscapes in the Black Forest, enjoy a traditional dinner at an authentic farm-house, step back in time at the imposing Neuschwanstein Castle, see Munich's famous Hofbräuhaus with time to visit Oktoberfest (the world's largest beer festival)....and much more!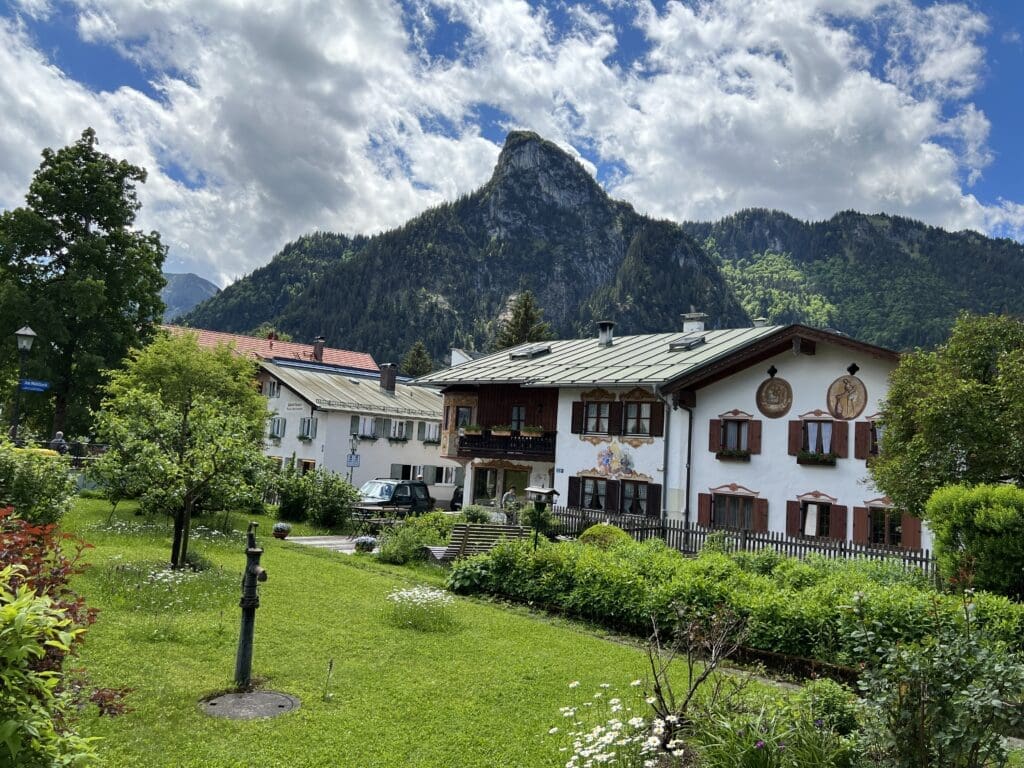 Day 1 | Mövenpick Hotel, Frankfurt
Frankfurt City
Transfer from the airport and check in to your comfortable 4-star hotel located in the heart of the city center for the next two nights. Take a guided tour through Frankfurt's historic old town with a local guide. Your guide takes you to Sachsenhausen, known for its riverside museums and quaint cobble stoned streets, and Römer, the city's medieval hall for more than 600 years. Have a look at St. Bartholomew's Cathedral, the medieval quarter, St. Paul's Church and walk down to the banks of the river Main, where the emperor Charlemagne once crossed. Enjoy a welcome dinner in a typical cider bar with authentic cuisine of the Frankfurt/Hessian region. D
Day 2 | Mövenpick Hotel, Frankfurt
The Romantic Rhine
After breakfast go on an exciting full day excursion along the Rhine River and the famous wine region of Rheingau. By boat and coach explore the rich beauty and cultural heritage of the Romantic Rhine, a popular region of the Upper Middle Rhine Valley full of castles, villages, and terraced vineyards. Travel to Rüdesheim, one of Germany's most picturesque towns where you'll walk through the famous Drosselgasse. Afterward, travel to Schloss Johannisberg, the world's first producer of Riesling wine, where you'll take in the beautiful scene on a terrace overlooking the Rhine Valley and be treated to a special wine tasting in the 11th century castle cellar. Transfer back to Frankfurt. B
Day 3 | Novotel, Freiburg
Heidelberg Old Town
Depart Frankfurt and head to the city of Heidelberg, considered one of the most beautiful cities in Germany. Start your guided tour of the old town and walk to the funicular that takes you up to the imposing castle towering over the city and surrounding landscape. Visit the castle, the wine cellar, the terrace, and the small museum before returning down by funicular. Head to Freiburg, your home for the next three nights, and check in to your 4-star hotel next to the Freiburg Concert Hall located in the city center. Late afternoon take a city walking tour and a visit the stunning medieval cathedral. B, D 
Day 4 | Novotel, Freiburg
Strasbourg and Colmar
Travel across the border to visit the enchanting city of Strasbourg, official home of the European Parliament. A guided tour of the historic quarter and 'Le Petite" France will come to a crescendo as you approach the jaw-dropping red sandstone Gothic Cathedral. Take some leisure time to further explore the city on your own, maybe enjoy a tarte flambée" – somewhat like the French edition of pizza! Travel on along the wine road to Riquewhyr, a beautiful ancient village with half-timbered houses, nice shops, and restaurants before entering legendary Colmar, an incredibly picturesque town of art, history, and heritage known for being the birthplace of Auguste Bartholdi who created the Statue of Liberty. B
Day 5 | Novotel, Freiburg
The Black Forest
Journey to Triberg, Germany's highest waterfalls located deep within the Black Forest. Walk along the waters and enjoy the wonderful nature and fresh and clean air of the 'Schwarzwald' (Black Forest). On our way back to Freiburg stopover in Hinterzarten to visit an authentic Black Forest farm, where you'll meet the farmer and his wife, and learn about the cheese making and smoked Schwarzwälder Schinken they produce. Sit down for dinner in the cheesery on the furs from the Scottish Highlands they keep here and enjoy a real Swiss Raclette, a traditional dish of this region bordering three countries (Switzerland, Germany and France). B, D
Day 6 | Holiday Inn City Center, Munich
Lake Constance
Today, make your way over to Munich through Bavaria, with lovely stops planned along the way. The region around the Lake Constance is the cradle of Christianity brought by the monks from different countries, largely Ireland and Italy. Visit the baroque Abbey Church Birnau then drive along Lake Constance to Lindau, a picturesque little town with a long and storied history featuring a famously painted Town Hall. Check in to your centrally located Munich hotel for three nights, just a 5 minute ride from the old town. B
Day 7 | Holiday Inn City Center, Munich
Neuschwanstein Castle and Oktoberfest
After breakfast journey to the famous fortress of King Ludwig II, Neuschwanstein Castle. Set upon rugged hills in the Bavarian Alps, Neuschwanstein's greatest claim to fame was the inspiration for the iconic Walt Disney Castle. Enjoy a guided tour of the castle then travel on to Oberammergau, where the famous Passion Play takes place every 10 years since 1634! Time for a walk through the village and lunch at a traditional butcher's shop with the well-known white sausage, sweet mustard, and traditional pretzels. Back to Munich with a stopover at the Monastery of Ettal, an amazing piece of baroque architecture. Tonight will be the perfect evening to visit Oktoberfest, the world's largest beer festival. Catch the metro and arrive at the fairgrounds in a just few minutes from your hotel. B, L
Day 8 | Holiday Inn City Center, Munich
Munich City
Spend the day getting to know Munich with a local guide, including a visit to Schloss Nymphenburg, the beautiful palace and birthplace of Ludwig II. See the highlights of Munich's city center – Marienplatz the city's main square, the Frauenkirche, the Munich landmark, pass the 1972 Olympic Games sites and the BMW plant. Afterwards, enjoy some leisure time to go shopping or look around on your own, perhaps stroll over to the popular Viktualienmarkt and have a beer. Tonight, enjoy a farewell dinner with traditional Bavarian food at the famous beer garden Augustinerbräu, a 670-year-old brewery founded on the site of a monastery known for it's Oktoberfest beers. B,D
Auf Wiedersehen
It is time to say 'auf wiedersehen' good-bye to Munich and Germany. We hope you had a good time and thoroughly enjoyed your trip. Transfer to airport Munich to return home. B

Included  B=Breakfast, L=Lunch, D= Dinner
Tour Dates:
September 21-29, 2023 (land only) 
Pricing:
Double – $4,100 per person
Single – $4,900 per person 
Deposit: $250 per person
To reserve your place please follow the link below to signup. The tour manager will then contact you to complete your reservation and tour deposit.
What's Included
A small group of just 15-20 people
8 nights premium, centrally located accommodation
Full-time services of expert tour host Jack Baumann with over 15 years of travel experience.
Private Transportation by luxury motor coach with driver and tour director
Personal Guidester travel guide that will help you explore in your free time
Airport transfers to and from hotel on arrival and departure
13 meals (8 breakfasts, 1 lunch, and 4 dinners)
Welcome dinner at an authentic cider bar in Frankfurt
Authentic meal at a traditional farm house in the Black Forest
Farewell dinner at Augustinerbräu Brewery
Guided city tour of Frankfurt
Full day tour and cruise on the Romantic Rhine
Johannisberg Castle wine tasting in 11th century cellar
Guided tour of Heidelberg
Entrance to Heidelberg Castle
Guided walking tour of Freiburg
Guided tour of Strasbourg and Colmar
Guided excursion through the Black Forest
Entrance to Triberg Waterfalls
Entrance to Neuschwanstein Castle
Guided walking tour of Munich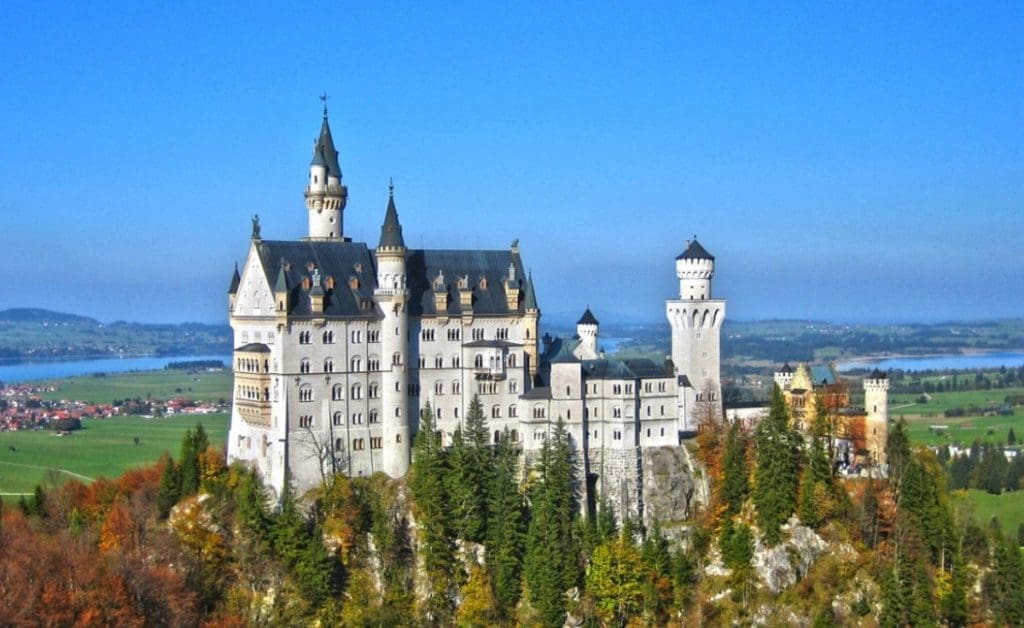 Hotels
All of your premium hotels are included on tour. Hand selected 4-star accommodations are perfectly situated in each destination, and private transfers to and from the airport are included in your tour experience.
Nights 1-2: Mövenpick, Frankfurt
Mövenpick Hotel Frankfurt City is ideally located next to the trade fairground with easy access to the charming old city of Frankfurt. Contemporary hotel rooms featuring soundproof windows, free Wi-Fi, complimentary tea and coffee making facilities and many more luxury amenities.
Nights 3-5: Novotel, Freibrug
The 4-star NOVOTEL is located next to the Concert Hall and close to the main train station right in the heart of the city center. Shops ,restaurants, bars and the historic old town are just steps from your hotel.
Nights 6-8: Holiday Inn City Center, Munich
Holiday Inn® Munich City Centre is just a 5-minute ride from the main square Marienplatz in the heart of the Old Town with a modern lobby and all luxuries and amenities at your disposal.
Flights
Tour members will fly into Frankfurt International Airport (FRA) arriving September 21st, and out of Munich International Airport (MUC) departing September 29th — unless you decide to do a pre or post stay. Optional Flights - To allow for maximum flexibility your flight arrangements are not included. Your tour host can assist with booking airfare as requested, shopping out the best rates and flight schedules.
What Our Guests Say
We take pride in giving our tour guests the best experience. Read what they have to say.
This was our 2nd trip to Europe. We definitely didn't want a cookie cutter trip, on a tour bus, that took us past 7 cities in 8 days. Jack plans his tours very carefully and he is very knowledgeable regarding the sites we visited. The groups are small so you have a chance to get to know your fellow travelers. And, Jack is a lot of fun, he makes everyone feel at ease.
We had a sensational "trip of a lifetime" with Jack at Guidester traveling to Rome, Tuscany and Bologna. Jack was so knowledgeable and accommodating; he is certainly a "master at his craft"! Because of his insight, we not only saw the sights, we experienced them! We plan to travel with Jack again in the future and highly recommend his services - he knows all the local secrets!
"There is no way I could have put together the adventure that Jack organized for us on the taste of Italy tour. To pack so much in, not feel rushed, have amazing place to stay just would not have happened I have always been a do it yourself person no matter what it is on this occasion at a friends advice joined Jacks tour. The experience exceeded my expectations fro the first hotel to the last day of departure. The advice on what to see when to see where to eat what sights to prioritize was invaluable in using my vacation time in the best way possible. Jack I also appreciated the personal time you were able to give everyone and the individual attention to their interest. Well done and thank you!"
"Jack did an amazing job organizing and leading our tour of Ireland. We enjoyed it so much that we're going to Scotland with him next year."
"Jack did a fantastic job preparing our trip plans so all we had to do was go, have fun and no stress. All sightseeing was well organized. I would highly recommend Jack for your next adventure."
"Jack provided a very personalized 10 day tour to Italy. It was well thought out from a scheduling perspective and the hotels, restaurants and tours were top-notch. This was easy to say "yes" to and I had to do no planning beyond booking a round-trip flight (and Jack even told me exactly which flights to book). I felt it was value-added is so many ways. Every day was an adventure and a joy and Jack with his calm and friendly nature was right with plenty of guidance. It was a perfect blend of history, culture and just "getting away from it all." I highly recommend Jack and his personalized Guidester tours and look forward to another one in the future."
Spots are Limited...
Reserve Yours Today!