A Taste of Tuscany in Missouri
Enjoy a weekend getaway in one of the most gorgeous towns in Missouri.
Since we can't travel to Tuscany today, why not get a flavor of the bella vita (the good life) right here in our own backyard.
Tucked away in the picturesque Missouri River Valley, Hermann is a storybook village where 19th-century brick buildings hug the sidewalk in a quaint small-town setting, as they do in Europe.
Hermann stands proudly as the epitome of Missouri Wine Country, making up about a third of the yearly state-wide wine sales. Wine is woven into the very culture and history of Hermann, offering a perfect opportunity to experience a 1st class wine experience.
Overview

Hotel

Included

Reviews

Dates & Price
Day, Activities, Hotels & Meals
Business class train travel from Kirkwood station-Hermann downtown – Depart 4pm
Arrive in Hermann by 5:30pm

Dinner and drinks at the Tin Mill Brewery
Breakfast at the Inn
Hermannhof Winery tour + tasting
Walking tour of downtown Hermann
Lunch and free time for shopping on your own
Stone Hill Winery tour + tasting

4 course dinner + wine pairing at Hermannhof Inn in the grand fireplace room
Breakfast at the Inn

Free time for shopping
Depart 12pm – Business class train travel from Hermann downtown-Kirkwood station
Arrive Kirkwood Station at 1:30pm
The Inn at Hermannhof features the most historic and premiere accommodation in Hermann.
The historic bed and breakfast is conveniently located at the corner of First and Gutenberg, right in the heart of downtown Hermann. 
The guest suites are furnished with carefully restored period pieces from the Hermann area with beautifully crafted reproductions of unique early American masterpieces that fill each suite.
All the luxury suites at the Inn are decorated in the same lovely fashion. Fireplaces are in each bedroom and a spacious bathroom. Each room includes flat screen cable TV, wireless high speed internet, robes, iron, hair dryer, and a complimentary bottle of wine.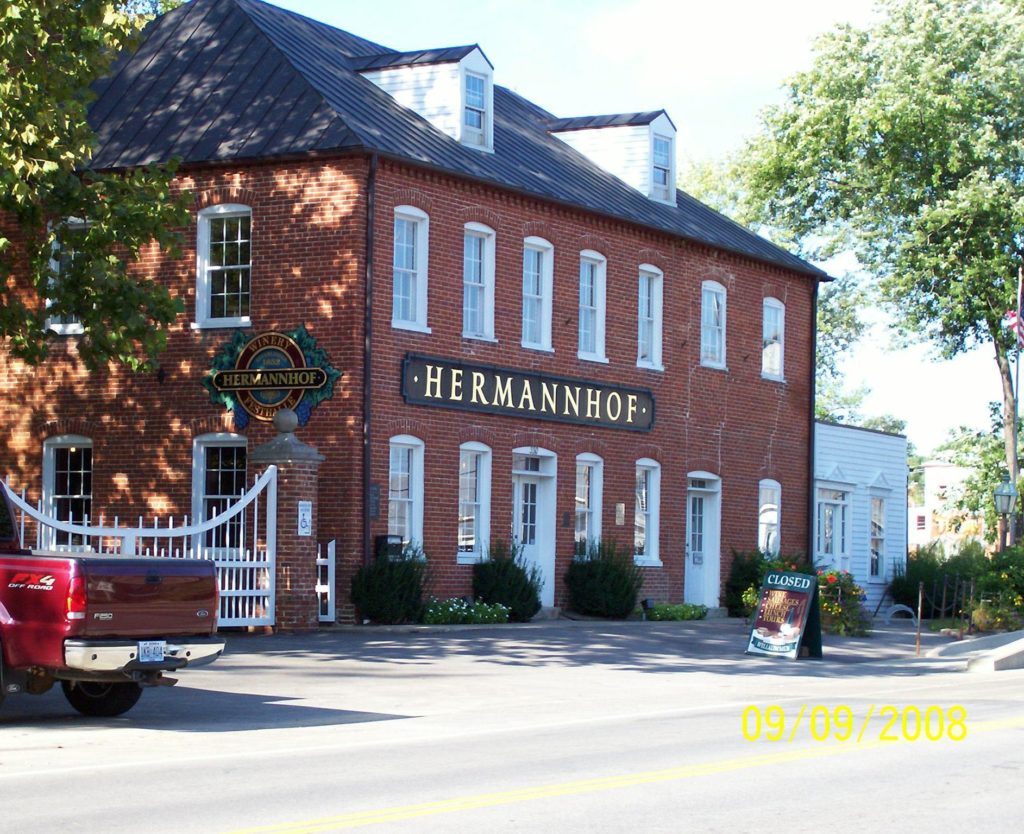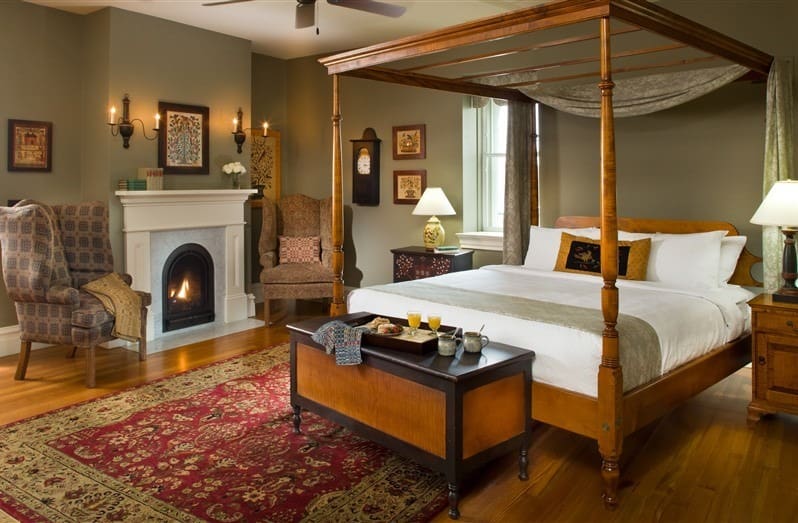 2 night luxury suite at the Hermannhof Inn
2 dinners (all you can eat on Friday, 4 course dinner + wine pairing on Saturday)
2 breakfasts
Business class roundtrip train travel from Kirkwood station
Hermannhof Winery tasting + tour
Stone Hill Winery tasting + tour
Guided walking tour of downtown Hermann
All day trolley transportation on Saturday
Full-time services of expert tour host Jack Baumann with over 15 years of travel experience.
"Italy was a dream come true for me; especially seeing Venice. I could have never pulled off what Jack did for all of us. The tours were amazing; the food was beyond my expectations and all the different places we got to explore and the amazing hotels made my trip perfect. Jack was so knowledgeable about Italy and shared all his wisdom with us which made everything just fall into place so perfect. I recommend if you want to take a trip to Europe or anywhere go with Jack and he will make sure your trip is memorable."
-Andrea L. - Italy 2019
"There is no way I could have put together the adventure that Jack organized for us on the taste of Italy tour. To pack so much in, not feel rushed, have amazing place to stay just would not have happened I have always been a do it yourself person no matter what it is on this occasion at a friends advice joined Jacks tour. The experience exceeded my expectations fro the first hotel to the last day of departure. The advice on what to see when to see where to eat what sights to prioritize was invaluable in using my vacation time in the best way possible. Jack I also appreciated the personal time you were able to give everyone and the individual attention to their interest. Well done and thank you!"
-Jim F. - Italy 2019
"Jack provided a very personalized 10 day tour to Italy. It was well thought out from a scheduling perspective and the hotels, restaurants and tours were top-notch. This was easy to say "yes" to and I had to do no planning beyond booking a round-trip flight (and Jack even told me exactly which flights to book). I felt it was value-added is so many ways. Every day was an adventure and a joy and Jack with his calm and friendly nature was right with plenty of guidance. It was a perfect blend of history, culture and just "getting away from it all." I highly recommend Jack and his personalized Guidester tours and look forward to another one in the future."
-Sara B. - Italy 2019
"Thank you forever to Jack Bauman for giving my soul wings and opening my heart to Italy! Always, #1 on my proverbial' bucket list', Italy has felt like a remote promise. Fast forward to late winter 2019 and receiving (a sign from above??) an email from Guidster: Italy tour summer 2019! I signed on immediately and began meeting with Jack to learn more about him, his experience in assembling tours, and, in the process, I fell in love with his unique, albeit quirky, approach to foreign travel. Jack has a vast landscape of experience with International travel, so do not let his millennial youthfulness fool you! He looks at travel through the eye of a seasoned explorer and vets the most unusual, intimate experiences for his group of travelers. My favorites in Italy were the Jewish Ghetto in Rome, dinner at a friend's private villa (that just happened to be literally right on the Apian Way) and a completely relaxing day in Tuscany visiting a most charming, off the grid, winery. We definitely walked and walked and walked even more, being led many days by one of several, passionate guides who lovingly shared more knowledge than could be assimilated. Jack holds the philosophy of sharing intimately what he has seen and learned by creating tours with a smallish group. (There were 11 on our tour.) Lastly, Jack's choice of accommodations were brilliant; simply perfect in every way! Wonderful, charming hotels, beyond expectation, each better than the last and all with their own unique character, Yes, to next year's consortium of magical destinations! Count me in on at least one of Jack's new adventures!!"
-Kristine Keller - Italy 2019
"Jack did an amazing job organizing and leading our tour of Ireland. We enjoyed it so much that we're going to Scotland with him next year."
-Chris Curran - Ireland 2018
"Jack did a fantastic job preparing our trip plans so all we had to do was go, have fun and no stress. All sightseeing was well organized. I would highly recommend Jack for your next adventure."
-Sue Harris - Ireland 2018
Tour Dates: November 13th-15th, 2020
Pricing: $850 per person (based on double room occupancy)
Tour Questions? Contact tour director via email at [email protected]
Why choose a Guidester tour?
Hi, my name is Jack Baumann, and I have a passion for travel, history, and culture. I've been traveling extensively for the past 15 years and love to help tour guests discover what makes a place truly special.
Traveling on a Guidester tour ensures the best way to experience your dream destination. All Guidester tours are small intimate groups, include great local guides, centrally located historic hotels, all sightseeing admissions, transportation, and memories to last a lifetime.
Check out Guidester's recent tours!
Nov 13th-15th, 2020
3 day inclusive guided tour – $850 per person*
• Scenic train travel from Hermann-Kirkwood stations
• Relax and enjoy fine wines in a gorgeous country setting
• Stay at the historic Hermannhof Inn Cottages overlooking the town and Missouri river
• Take a guided tour through historic downtown Hermann
• Discover world class wineries with expert guides
• Enjoy carefully selected wine paired with a 4 course meal
*based on double occupancy