Japan is a gorgeous country with beautiful sights and a rich history. Whether you're interested in nature, pop culture, or food, Japan has something for every traveler. We've outlined some info, tips, and popular locations to consider if a Japan trip is on your horizon.
Basic Information for the Japan Traveler
It's handy to know a little bit about Japan before you book your flights and jet off! Like, did you know that the country is made up of 6,852 islands?! Or that it has more than 5.5 MILLION vending machines?! The currency used in Japan is the Yen and the country is home to 126.8 million people (as of 2017). A sizeable part of that population lives in the capital, Tokyo (and it's surrounding areas). At just over 38 million people, that makes it the most populous city on the planet and the first port of call for most travelers visiting the country. Once you've done some reading and decided Japan seems like the place for you, then it's time to decide what to see while you're there!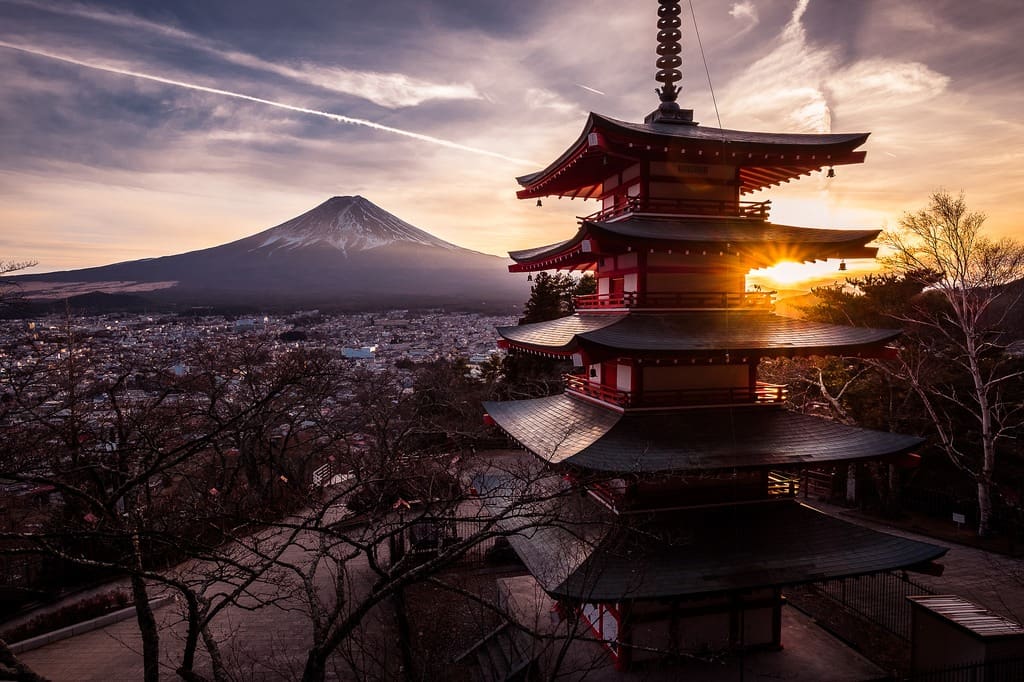 Japan Rail
One of the first things to sort out before traveling around a new place is how to travel and which form of transport to take. Many tourists visiting Japan choose to travel via train, as Japan has an extensive network with trains that are notoriously on time. One way to save money, if you're going to be doing a whole lot of train catching, can be to buy a Japan Rail Pass. Japan Rail Passes provide you with unlimited travel on any JR national train for the period of time you select and are available for 7, 14, or 21 days.  However, these passes are only available for tourist visa holders and must be purchased outside of Japan.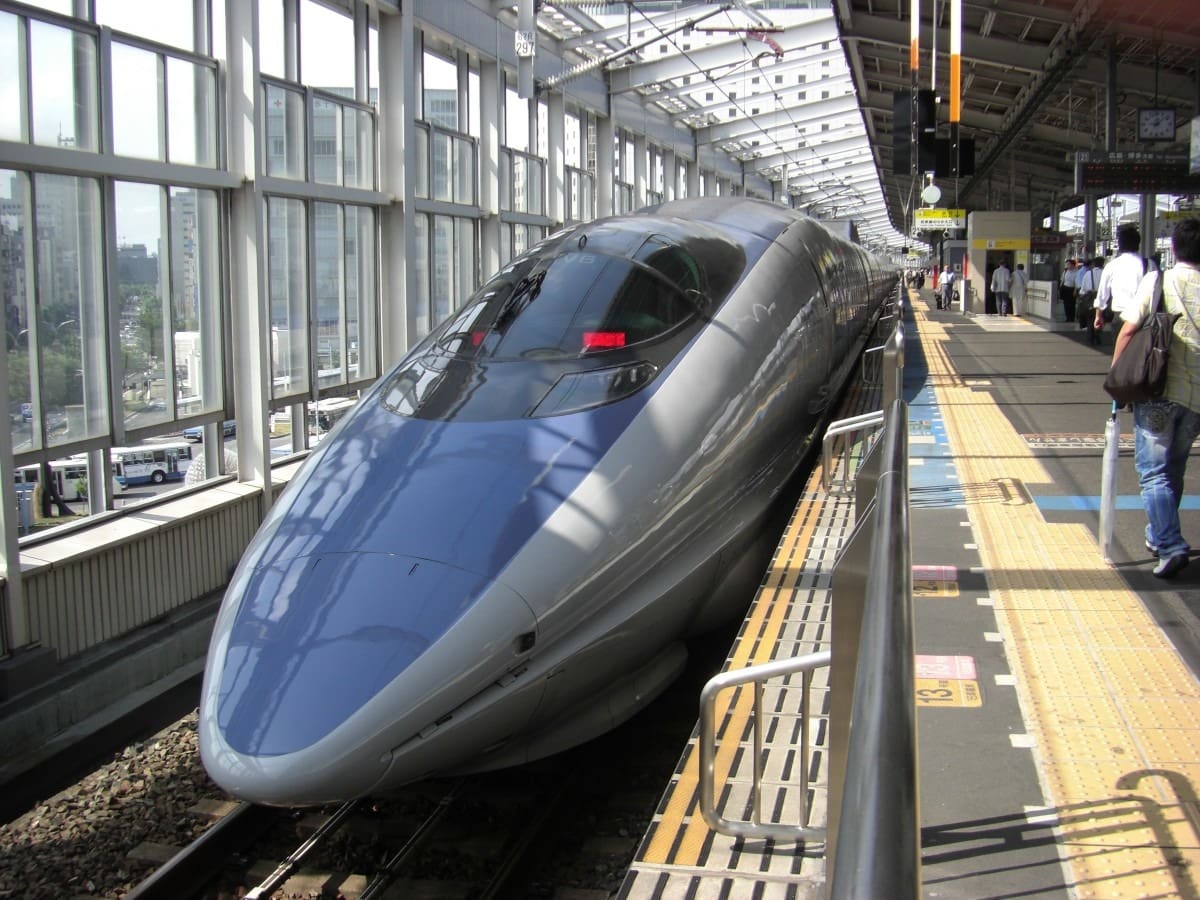 Cherry Blossoms and Parks
Japan is known for stunning cherry blossoms and idyllic parks, many of which are in the nation's capital – Tokyo. Located right next to Harajuku station, Yoyogi Park is one of Tokyo's biggest parks and is free entry! It was the site of the 1964 Olympic Village and is home to a beautiful Ginko tree forest that changes color in the autumn. If you're set on checking out the cherry blossoms Japan is notorious for, why not head to Ueno Park? The park is filled with more than 1000 cherry blossoms and is one of Tokyo's most popular places for seeing the trees. Ueno Park is also home to the Kaneiji Temple and Kiyomizu Kannon Temple, which, like the park itself, has free admission.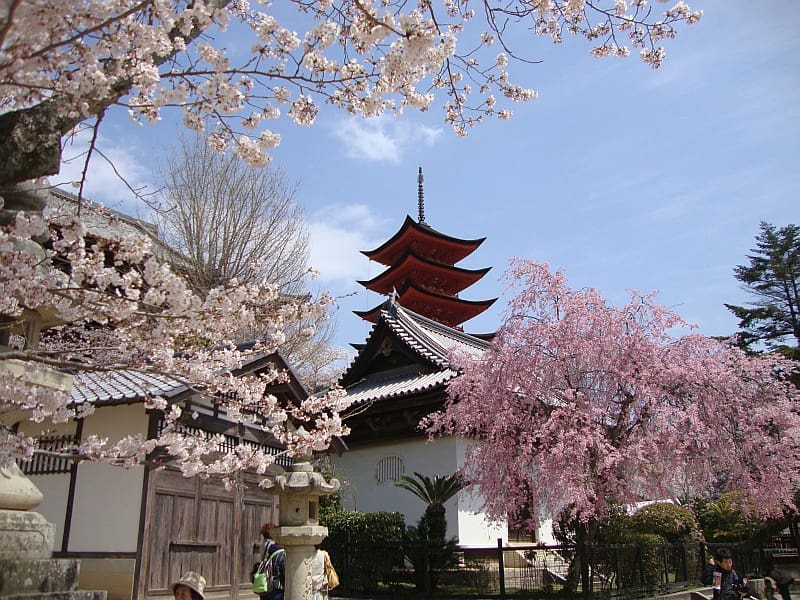 Mount Fuji
For those with a keen sense of adventure, Mt Fuji awaits! Located just outside of Tokyo, the 3776m tall mountain is a popular destination for travelers looking for a bit of a challenge on their holiday. If climbing Mount Fuji is on your bucket list, it's important to remember it can only be climbed during a short window of the year (from early-July to mid-September) and to plan your holiday times accordingly.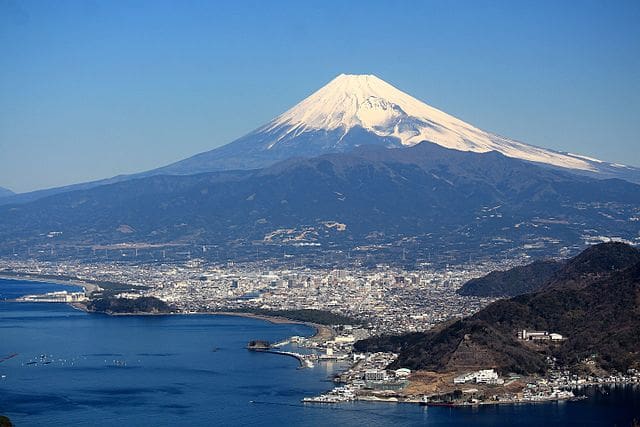 Tokyo National Museum
If you're interested in learning about Japan's history and art, then the Tokyo National Museum is a must-see. Home to more than 110,000 individual artifacts and pieces of art, the museum houses the largest collection of Japanese art in the world, with Buddhist sculptures, samurai swords, kimonos, and much more!
Dotonbori
One of the most popular places for tourists in Osaka, Dotonbori is an entertainment district well-known for its range of bars and restaurants, as well as bright neon signs. Dotonbori encompasses both the Dotonbori Canal and Dotonbori Street, which runs along it. There are several famous restaurants in Dotonbori, including fugu or pufferfish restaurant Zubora-ya, and deep-fried kebab shop Kushikatsu Daruma (the latter of which has been filling hungry bellies since 1929!). Dotonbori is also famous for its signs and advertisements, with the best-known being the Glico Running Man. Although the current Glico ad is in its 6th version, the company have held this position on the street since 1935.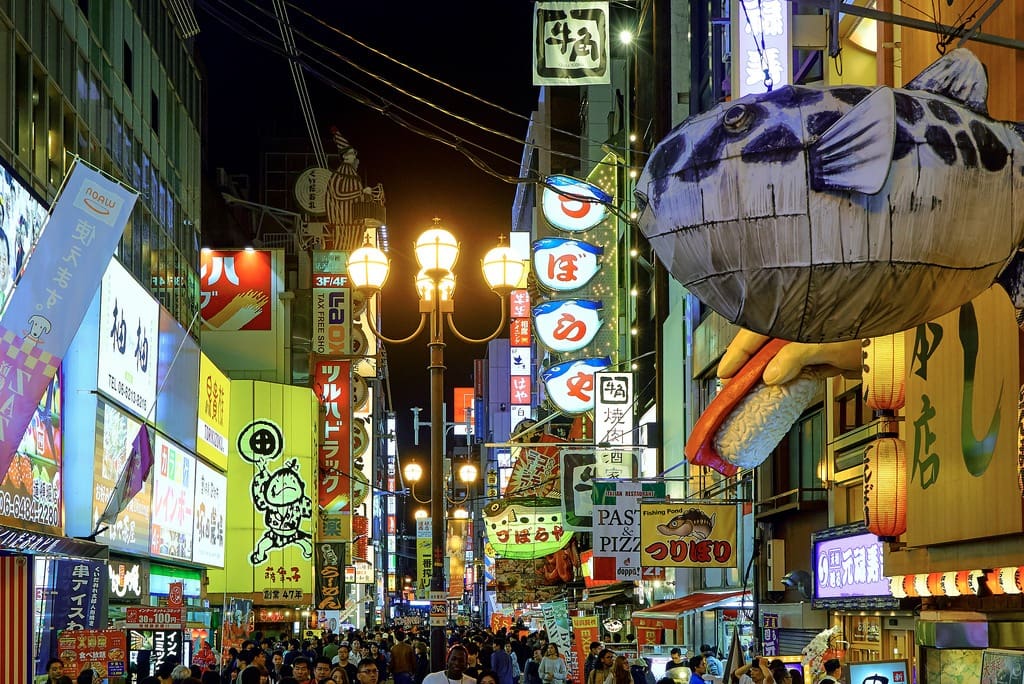 Fushimi Inari Shrine
Located in southern Kyoto, Fushimi Inari Shrine is known for the large number of torii gates which line its trails. Fushimi Inari is a Shinto shrine, dedicated to the god of rice – Inari, with the sacred Mount Inari also located within the shrine grounds. The torii gates are donated by different individuals and companies, with the name of the donator inscribed on each gate. The shrine is always open, has no admission fee and is located next to JR Inari Station.