Thurs, September 3rd: Edinburgh Arrival
Land at Edinburgh Airport, complete customs and immigration before meeting your  guide who will welcome you to Scotland. Next, set off on a guided tour of Edinburgh to see some of the city's magnificent highlights. During your tour, you will travel through the Old Town and of course along the Royal Mile. If time permits, you will also see the Palace of Holyroodhouse, St. Giles Cathedral and even the National Museum of Scotland. Stop for a tour of the imposing Edinburgh Castle, perched high above the city on volcanic rock. Transfer to your nearby hotel, check in and settle into your room. Enjoy the remainder of the day free to sightsee, shop, and dine on your own.  
Fri, September 4th: Edinburgh at Leisure
Spend much of the day free to explore Edinburgh, where you will have a wide variety of activities to choose from. This is where your personal Guidester guide will be invaluable which includes the city's top attractions, local dining, and entertainment. You also may want to visit the John Knox House established in 1470, making it the oldest medieval building in Edinburgh. Then you may want to stop into the Doctor's pub for an authentic Scottish dish and a pint. Finally, you could stop at the Tartan Weaving Mill to see the inside of a working Scottish mill. The National Museum of Scotland is worth a visit for Scotland's history and culture.  Dine on your own tonight.
Sat, September 5th: Stirling Castle and Dalwhinnie Distillery
Leaving Edinburgh, drive to the historic town of Stirling to visit Stirling Castle. Captured from the English in 1297 by William Wallace and again in 1314 by Robert the Bruce, Stirling Castle has been featured largely throughout Scottish history. Next, visit the National Wallace Monument to learn about William Wallace, "Braveheart," who struggled for Scottish independence 700 years ago. Also, climb the tower for a panoramic view of Stirling. Continue on to visit Dalwhinnie Distillery, which will give you an opportunity to sample the 'Gentle Spirit' of the glen. Watch the distillers at work as they harness the snow-fed waters of the Allt an t'Sluic. After your visit, we drive to Inverness and check into your hotel. You may wish to relax or freshen up before dining on your own.
Sun, September 6th: Inverness and Culloden Field
Today, enjoy some time to shop at Johnston of Elgin. In the afternoon, we head to Culloden Moor and tour the famous battlefield. Walk around the battlefield where, on April 16, 1746, British Government forces defeated the army of Prince Charles Edward Stuart in just one hour and ended hopes of restoring the Jacobite Stuarts to the British throne. The brutal measures imposed after the battle signalled the end of the distinctive Highland way of life and culture. Return to Inverness, where you can sightsee, shop, and dine on your own. 
Mon, September 7th: Loch Ness Cruise
Departing Inverness, travel to Fort Augustus so you can take a boat ride on the famous Loch Ness. This excursion will give you the opportunity to enjoy the lovely scenery and keep an eye out for the infamous Loch Ness monster, or 'Nessie'. Stop to visit Urquhart Castle, which is the ruins of what was once the largest castle in Scotland. The castle is situation on a scenic promontory where many sightings of Nessie have been reported. Next, continue on to visit the picturesque Eilean Donan Castle, one of the most iconic images of Scotland. Eilean Donan is situated on an island at the point where three great sea lochs meet, and existed as the feudal history of Scotland unfolded through the centuries. Transfer to your hotel in Isle of Skye and settle into your room before dining on your own.
Tue, September 8th: Isle of Skye Sightseeing
After breakfast, enjoy a panoramic tour to see the highlights of Skye. Today, we drive to visit Dunvegan Castle, which has been the stronghold of the Chiefs of MacLeod for nearly 800 years. It is unique in Scotland as it is the only house of such antiquity to have retained its family throughout the centuries. Then visit the charming fairy pools near Glenbrittle that attract visitors from all over the world. Next, drive into Carbost so you can visit Talisker Distillery, the only distillery on the misty Isle of Skye. Enjoy a complimentary dram before your tour and take time to gaze upon the dramatic Cuillins across the waters of Loch Harport. Return to your hotel. 
Wed, September 9th: Loch Lomond
Stop in the town of Portree for a look around before continuing on for photos of Kilt Rock.  After your visit, travel via ferry to Mallaig and continue through Glen Coe, one of the most atmospheric glens in Scotland before arriving in the village of Luss, on the banks of Loch Lomond. Upon arrival, check into your hotel and settle in to enjoy some free time before dining with the group in the hotel restaurant.
Loch Lommond Arms Hotel, Loch Lommond
Thurs, September 10th: Callender House
This morning, enjoy scenic views as you drive along the shore of Loch Lomond, Scotland's longest loch and setting of one of Scotland's most iconic songs. Embark on a cruise of the loch to witness wonderful views and the burial place of the Chiefs of Clan MacGregor. Time permitting we may have a scenic drive through the Trossachs. Next, travel to Falkirk and stop to visit  Callendar House, a stunning 14th century house visited by people such as Queen Victoria, Mary Queen of Scots, Bonnie Prince Charlie, and even Oliver Cromwell. Drive to your hotel in the vicinity of the airport where the remainder of the day is free for independent activities before dining with the group in the hotel restaurant.  
Dakota Edinburgh, South Queensferry
Fri, September 11th: Depart Edinburgh
All to soon your vacation has come to its final day. Transfer to Edinburgh Airport in good time to check in for your flight. You may do some last minute shopping at the duty-free stores before boarding your aircraft and flying across the Atlantic Ocean back home!
Andrea L. - Italy 2019
"Italy was a dream come true for me; especially seeing Venice. I could have never pulled off what Jack did for all of us. The tours were amazing; the food was beyond my expectations and all the different places we got to explore and the amazing hotels made my trip perfect. Jack was so knowledgeable about Italy and shared all his wisdom with us which made everything just fall into place so perfect. I recommend if you want to take a trip to Europe or anywhere go with Jack and he will make sure your trip is memorable."
Jim F. - Italy 2019
"There is no way I could have put together the adventure that Jack organized for us on the taste of Italy tour. To pack so much in, not feel rushed, have amazing place to stay just would not have happened I have always been a do it yourself person no matter what it is on this occasion at a friends advice joined Jacks tour. The experience exceeded my expectations fro the first hotel to the last day of departure. The advice on what to see when to see where to eat what sights to prioritize was invaluable in using my vacation time in the best way possible. Jack I also appreciated the personal time you were able to give everyone and the individual attention to their interest. Well done and thank you!"
Sara B. - Italy 2019
"Jack provided a very personalized 10 day tour to Italy. It was well thought out from a scheduling perspective and the hotels, restaurants and tours were top-notch. This was easy to say "yes" to and I had to do no planning beyond booking a round-trip flight (and Jack even told me exactly which flights to book). I felt it was value-added is so many ways. Every day was an adventure and a joy and Jack with his calm and friendly nature was right with plenty of guidance. It was a perfect blend of history, culture and just "getting away from it all." I highly recommend Jack and his personalized Guidester tours and look forward to another one in the future."
Kristine Keller - Italy 2019
"Thank you forever to Jack Bauman for giving my soul wings and opening my heart to Italy! Always, #1 on my proverbial' bucket list', Italy has felt like a remote promise.
Fast forward to late winter 2019 and receiving (a sign from above??) an email from Guidster: Italy tour summer 2019! I signed on immediately and began meeting with Jack to learn more about him, his experience in assembling tours, and, in the process, I fell in love with his unique, albeit quirky, approach to foreign travel. Jack has a vast landscape of experience with International travel, so do not let his millennial youthfulness fool you! He looks at travel through the eye of a seasoned explorer and vets the most unusual, intimate experiences for his group of travelers. My favorites in Italy were the Jewish Ghetto in Rome, dinner at a friend's private villa (that just happened to be literally right on the Apian Way) and a completely relaxing day in Tuscany visiting a most charming, off the grid, winery. We definitely walked and walked and walked even more, being led many days by one of several, passionate guides who lovingly shared more knowledge than could be assimilated. Jack holds the philosophy of sharing intimately what he has seen and learned by creating tours with a smallish group. (There were 11 on our tour.) Lastly, Jack's choice of accommodations were brilliant; simply perfect in every way! Wonderful, charming hotels, beyond expectation, each better than the last and all with their own unique character, Yes, to next year's consortium of magical destinations! Count me in on at least one of Jack's new adventures!!"
Chris Curran - Ireland 2018
"Jack did an amazing job organizing and leading our tour of Ireland. We enjoyed it so much that we're going to Scotland with him next year."
Sue Harris - Ireland 2018
"Jack did a fantastic job preparing our trip plans so all we had to do was go, have fun and no stress. All sightseeing was well organized. I would highly recommend Jack for your next adventure."
Situated in the heart of the Grassmarket looking onto Edinburgh Castle, our family hotel is the perfect place to stay to immerse yourself in all the capital has to offer. Awe-inspiring views, a relaxing pool and Edinburgh's top attractions just a short stroll away makes this a perfect location.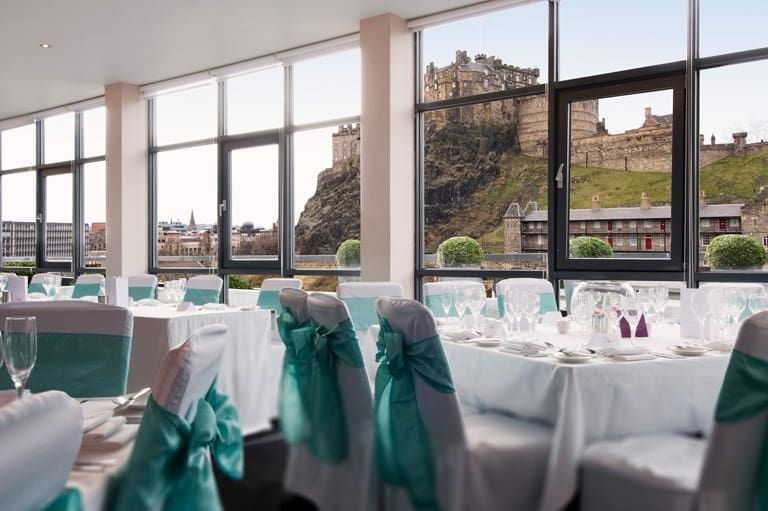 Celebrating a rich Scottish heritage, beautiful setting and charming traditions of the local area, Glen Mohr is also located in the heart of Inverness.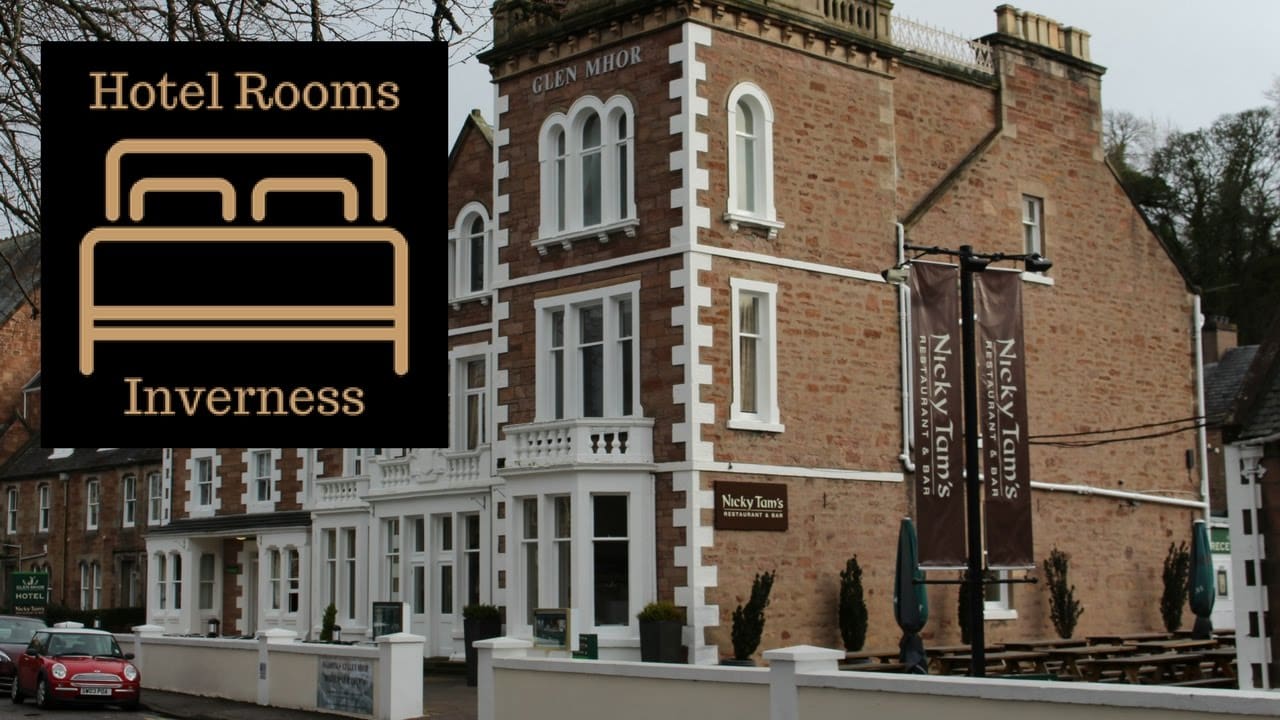 Originally an old coaching inn dating back to 1831, the hotel's stunning location sat on the hill above Uig bay, make a perfect base for exploring North Skye and the Highlands beyond. The Fairy Glen can be found in the hills just behind the Hotel while the Quiraing, Kilt Rock and the Old Man of Stor are an easy drive around the peninsula. The scenery is spectacular and has provided the backdrop for many films including Stardust, Macbeth, Prometheus and most recently Spielberg's BFG. 
The Uig Hotel is an old coaching Inn dating back to 1831 and the Lodge was originally built in the grounds on the site of the stables in 1970. Its owned and run by Billy and Anne Harley, joined by a friendly team including dogs Ziggy and Rosie!

Loch Lommond Arms Hotel, Loch Lommond
The Loch Lomond Arms Hotel is an award winning country pub with bedrooms in the picturesque village of Luss, within the breathtaking Loch Lomond and The Trossachs National Park. Enjoy freshly prepared local fare from our award winning kitchen team, relax with a hand-pulled craft ale, and stay in our beautifully decorated rooms.
Dakota Edinburgh, South Queensferry
Our last night will be spent near the airport for convenience in this Stylish urban chic, impeccable service and spectacular food. Enjoy a special experience near the quaint village of South Queensferry, nestled on the outskirts of Edinburgh.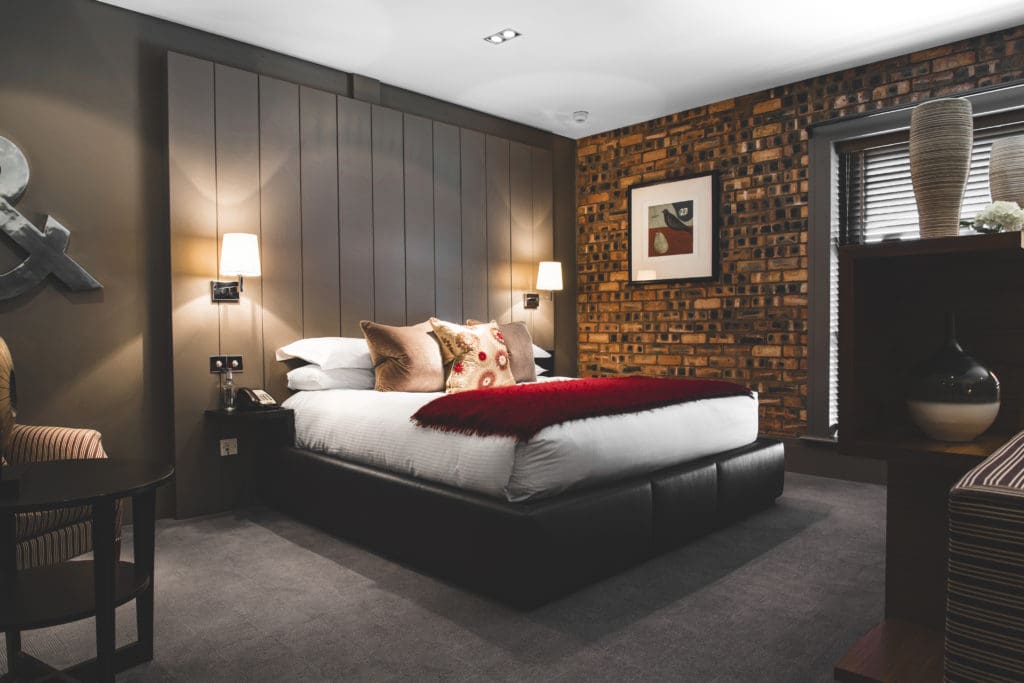 A small, friendly group of just 12– less than half the size of other tour groups
8 nights historic & luxury accommodation (based on double room rates, single room supplement will apply)
Full-time services of tour host Jack Baumann who has traveled Scotland on 12 separate trips 
All transportation by luxury motor coach with driver and tour director
Personal Guidester custom travel guide that will help you explore in your free time
Arrival transfer from airport to Edinburgh hotel
All full breakfasts and 2 dinners
Private walking tour of Edinburgh old town where you will learn about Scotland's history and visit some of the city's greatest treasures including admission into Edinburgh Castle and Holyrood Palace.
Private tour of historic Stirling Castle and Wallace Monument where you will learn about the famous rebellion that led to Scotland's independence
Guided tour of Dalwhinnie and Talisker Distilleries where you will learn about Scottish whiskey making with tastings included
Loch Ness Cruise where you will cruise the lovely lake enjoying gorgeous scenery and learning about the famous Loch Ness Monster with admission to Urquhart Castle
Tour of Culloden Field where the last great battle for Scottish independence was fought
Visit the majestic Eilean Donan Castle
Tour of Dunvegan Castle and nearby Fairy Pools on the breathtaking Isle of Skye
Tour of the splendid mansion of Callendar House
Cruise of Loch Lommond, Scotland's longest loch and home to the famous Loch Ness Monster
Tips and taxes on items include
Meet and greet service with group transfer to Edinburgh hotel
Departure transfer from Edinburgh hotel to airport
Flight bags, ticket wallets, and portfolio of travel documents