Gateway to the West: A Guide to St. Louis
As we love our hometown of St. Louis we have created a comprehensive guide to this cultured city.
Check out more of Our Story!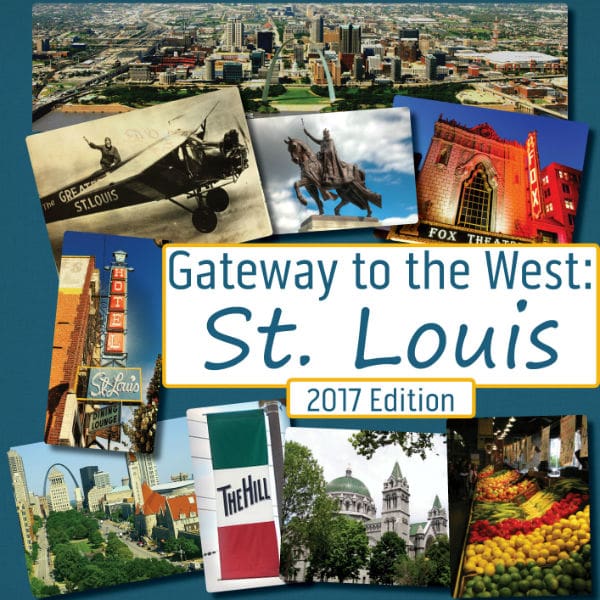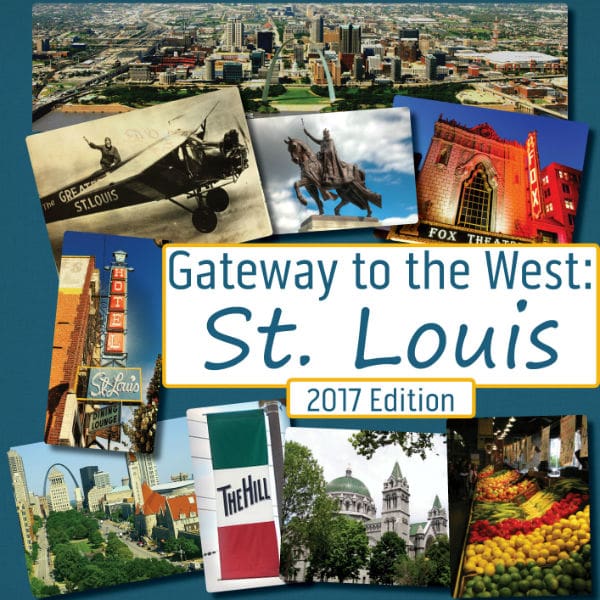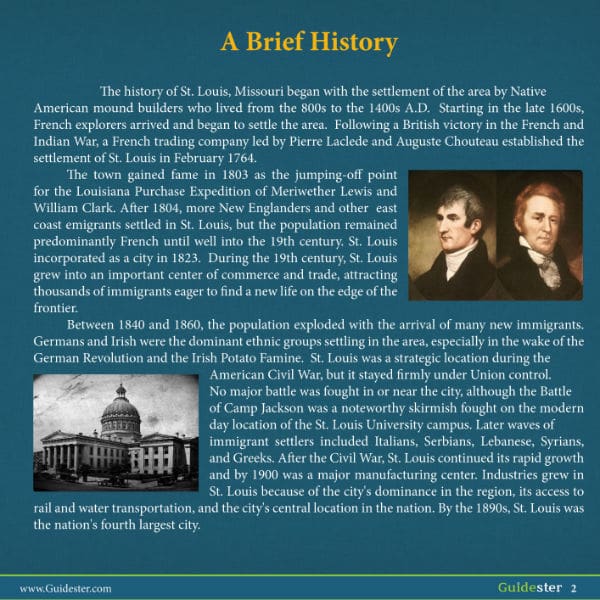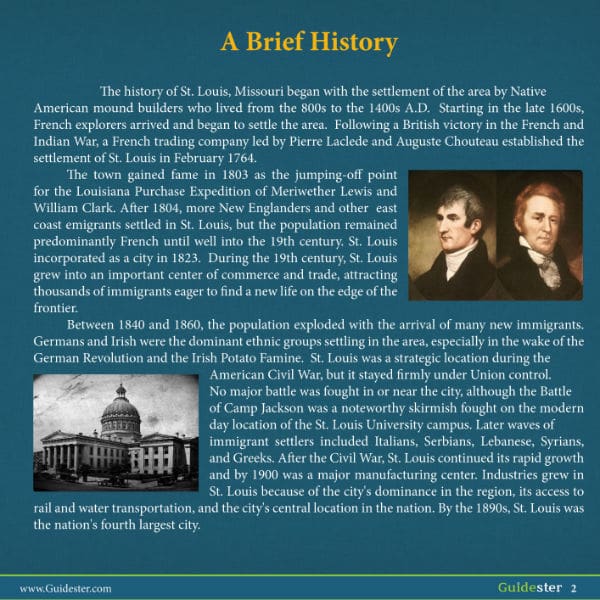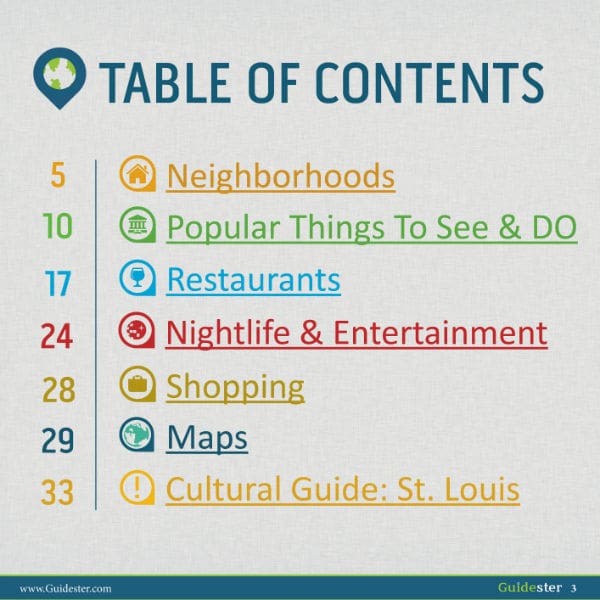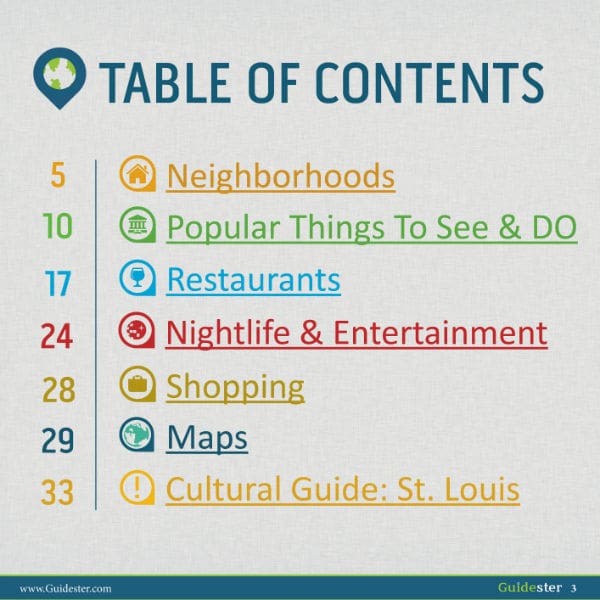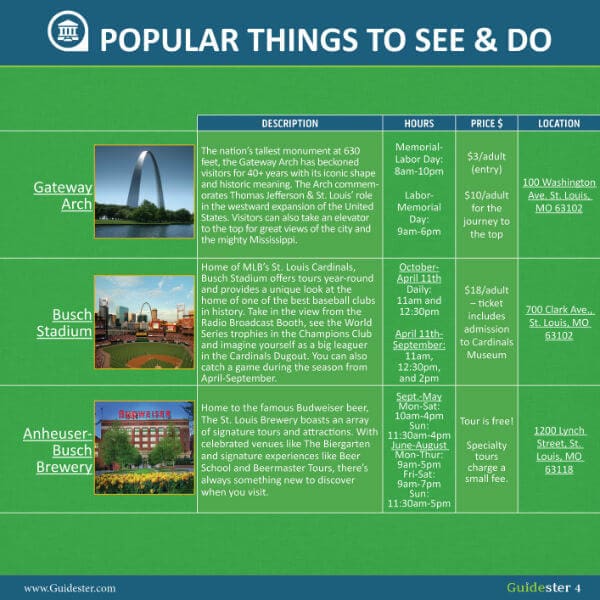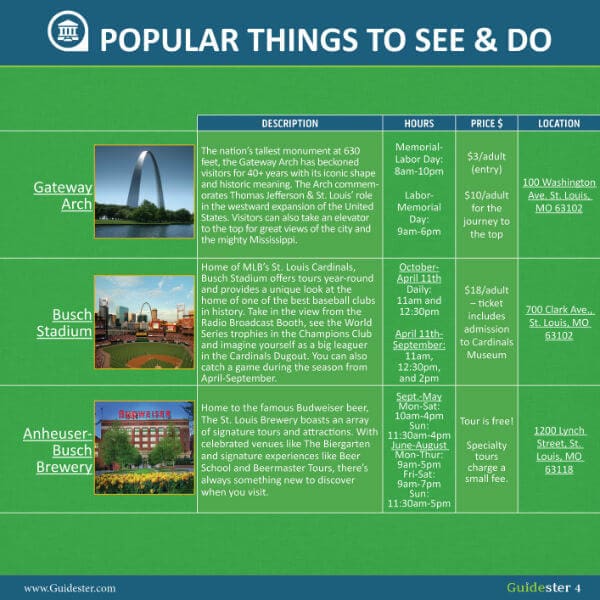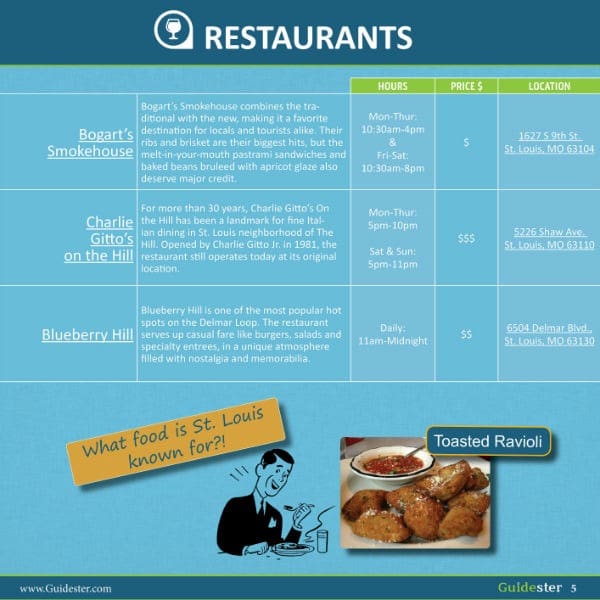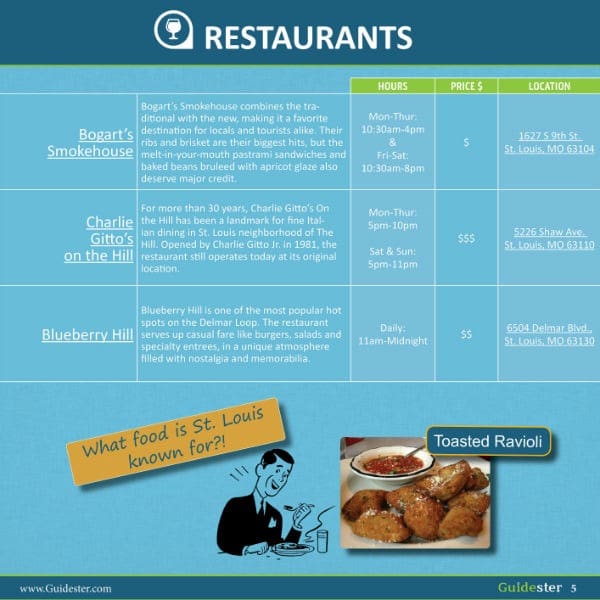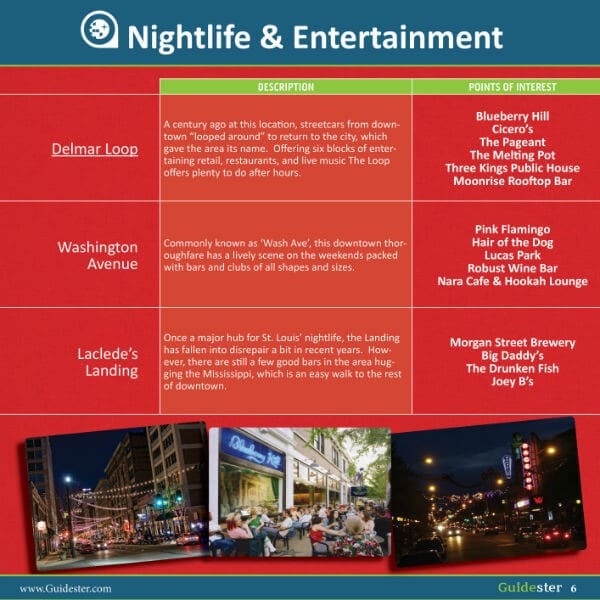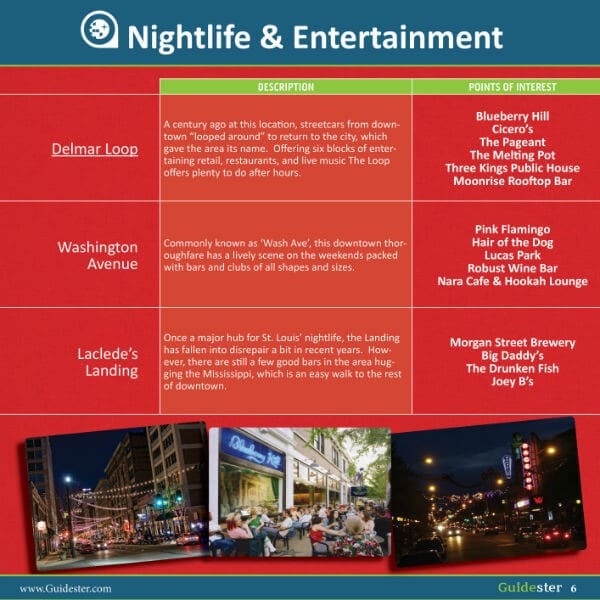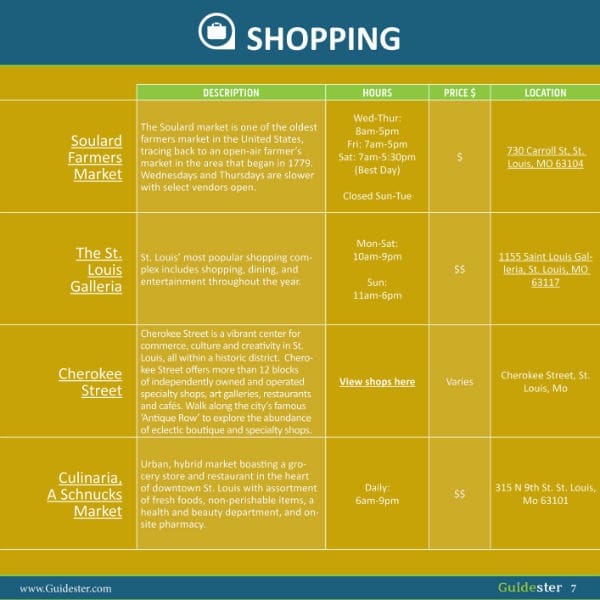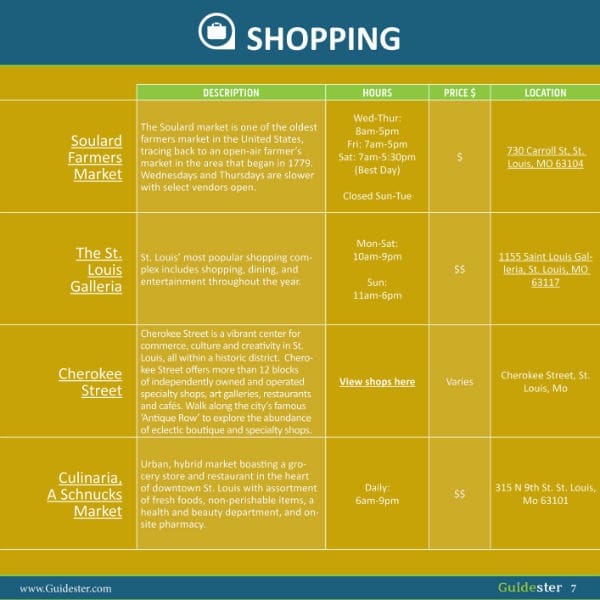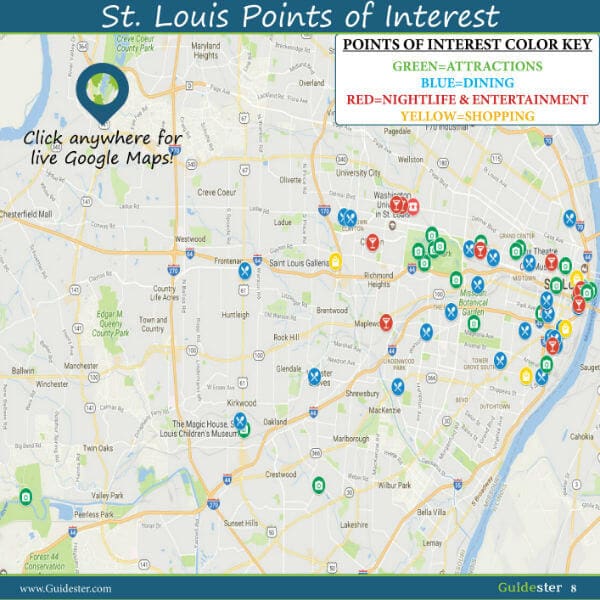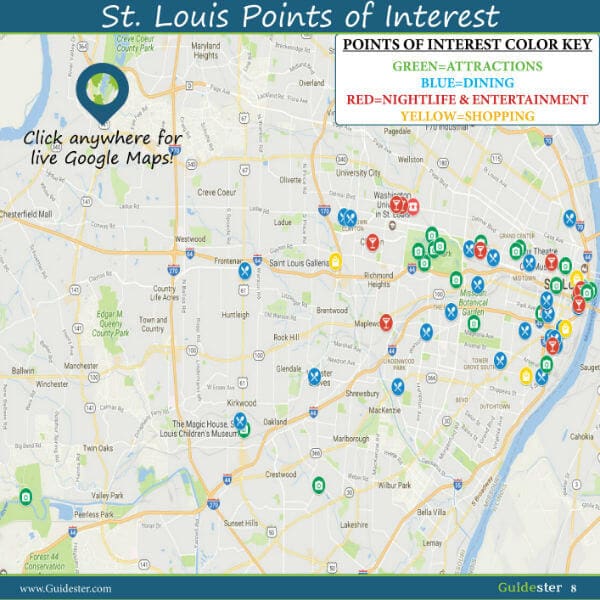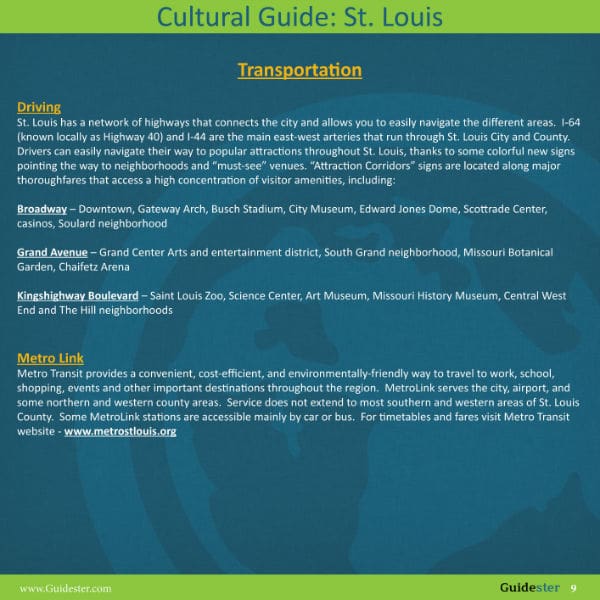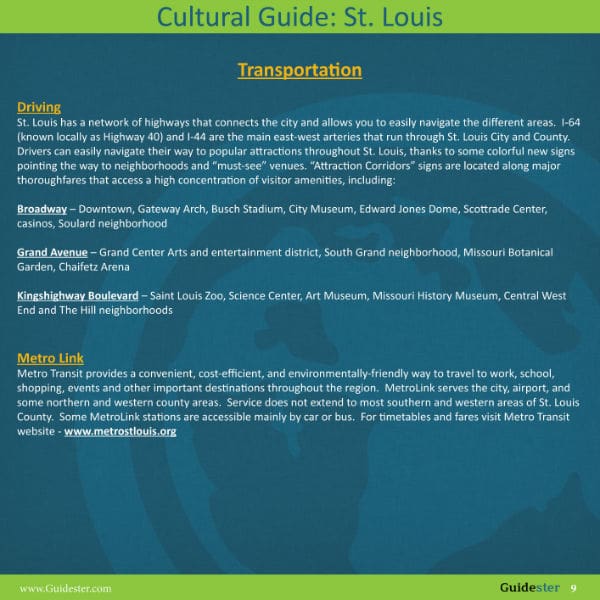 St. Louis: Gateway to the West is a comprehensive, interactive guide to St. Louis that provides a useful overview of the city and its best qualities.  The book features the top 25 things to see and do, neighborhood overview, popular local dining, the bustling nightlife and entertainment, shopping, and must know cultural tips.  We highlight all the things that make St. Louis one of the most unique and cultured cities in the country! 
The guidebook is great for those moving to the area, travelers interested in sightseeing, and locals looking to get better acquainted with St. Louis.
What is included in this guide?
History – A history of St. Louis

Neighborhoods – Overview of all the major neighborhoods

Attractions – Best things to see and do

Dining – Top local dining destinations

Nightlife – Popular nightlife and entertainment

Cultural Guide

Transportation – information

Maps – Area maps
The digital guidebook is wholly interactive, putting even more information right at your fingertips!
All major points of interest link to their respective websites and the maps link to custom Google Maps for easy navigation.
Get this interactive guidebook as a PDF to use on any device. You'll be able to access it on the road and have it for life!
What makes your guide different? Our guide to St. Louis encompasses the city in a way that no other guide does.  St. Louis is a complex city with a unique layout, and no current guide adequately covers the majesty of the city in a digestible format.  We cover all the major highlights of the city while providing useful tips and tricks to make sure you are able to explore all this amazing city has to offer!  Also, our ebook includes interactive features that no other guidebook has.

How frequently is the guide updated? The guide is updated every year.  A new link will be sent to email for download. 

Is this guide available in print? Yes we offer this edition in both soft and hard bound print.

If I have any questions or concerns, can I contact you?

Of course! You can contact us via email at

[email protected]