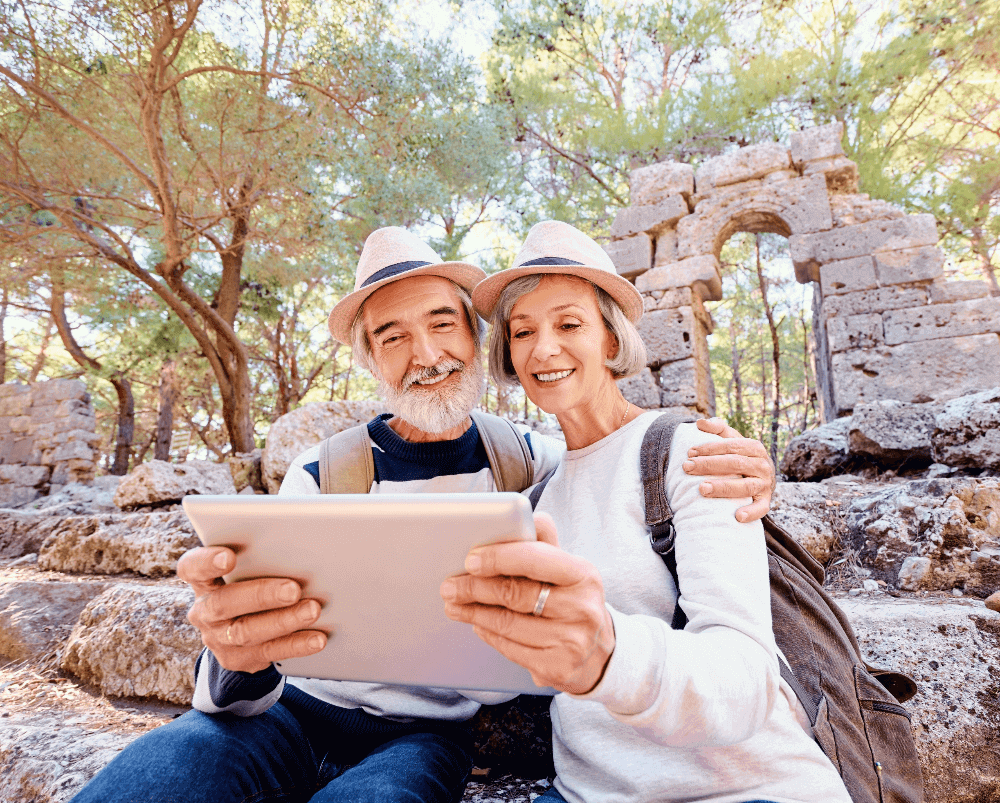 For many people, their wanderlust hasn't disappeared just because they are getting older, and traveling in retirement is as popular today as it's ever been.
In fact, there is evidence to show that it grows stronger, as 75% of users of NewRetirement's (a retirement planning solutions firm) Retirement Planner mention travel as what they want to do in retirement. As retirement travel is booming we thought we would look at what makes it so popular, where the hotspots are and what's on the itinerary.

What is retirement travel?
Unsurprisingly, retirement travel is choosing to explore the world in your older years. That may be because some missed the opportunity to travel when they were younger, perhaps due to economic circumstances or prioritising building a home and starting a family. Whether that's due to early retirement or discovering a lust for life when the distraction of work and paying bills has gone, travel is now firmly on the agenda for older generations.
Discovering what the world has to offer remains a curiosity for older travellers although they swap 'slumming it' in hostels for something a little more upmarket. Some people even choose to live out the remainder of their years relaxing in a hotel!
Many travel companies cater to the needs and wants of retired adventurers, and as long as they have the means they can visit wherever they like. As they say, 'where there's a will, there's a way' – but not the last will and testament kind!
Funding through disposable income and private pensions
A large facilitator for travelling is disposable income to invest in jet-setting around the planet. With the cost of living increasing, perhaps those who stand to benefit the most are those who have already paid off their mortgages and are enjoying their retirement. Couple a comfortable level of disposable income with no job to factor in and it's easy to see why so many in their golden years are travelling more.
With the value of a state pension being threatened by inflation, now is more important than ever to get your pension in order to set you up for later life. Your pension fund is one of the largest and most important assets that will help to support you into old age and ensure you can maintain a good standard of living in retirement.
Equity release and investments are other viable options to allow people to travel the globe well into their retirement. While you are away, why not rent your home out to boost your coffers a little; it may be enough to add an extra holiday per year to your travel calendar.
Do you want all the research done for you?
Your Guidester™ personal travel guide takes out all the guesswork of planning your sightseeing, saving you hours of research and giving you the best insider tips.

How to prepare for retirement travel
If you are approaching retirement age then it's time to create a travel bucket list. It may be something you and your partner spend weeks poring over but once you have made your destination choice you can start planning. Deciding upon a travel schedule is also important; do you want to visit somewhere once a year, every three months or even more regularly than that?
An advantage of travelling in your senior years is finding discounts on hotels and travel fares. For example, railcards or airfares can commonly be found cheaper for seniors. Longer trips commonly offer better savings, especially as you don't have to be concerned with getting back for work. Combining destinations results in fewer trips back and forth, passing savings onto you and maximizing your exploration.
Ultimately, if you intend on using your retirement time for travel it needs to feature prominently in your planning. You will need to allocate a budget for travel and allot funds for your various adventures.
Popular retirement travel destinations
It's a big world and there is plenty of it to see. Fortunately, those who choose to travel during their retirement have plenty of time and opportunities to discover as much of it as possible. Here are some of the most popular retirement destinations according to Travel + Leisure Magazine:
Rocky Mountains – Canada

Australia

Egypt

The Northern Lights – Iceland

Ireland

Sicily

Types of retirement travel
We certainly believe that age is just a number and it shouldn't limit or prohibit you from doing anything you put your mind to. However, as we get older our interests evolve and change, meaning what we once thought was fun doesn't always remain so. Here are some of the ways our older generation is blazing a trail around the world.
Road trips
Road trips are a great way to make discoveries at your own pace. They are even better if you hire or buy a campervan or motorhome to give you the ultimate freedom of the open road. 
This is also a great way to make your pension stretch further as cooking your meals and avoiding hotel costs help to keep the price of travel down. While the cost is a perk, the main benefit of a road trip is the freedom to choose anywhere you like to be your hotel for the night. It could be a sandy beach for some early morning surfing, a mountain range for a stunning sunset or the woods for nature-filled hikes.
Solo travel
Solo travel is a great way to experience new cultures and landscapes, no matter what stage of life you are at. Whether you choose to find a group tour you can join with like-minded solo travellers or simply go it alone, there is plenty to experience this way. Cruise ship expeditions are perfect for solo travel as they offer plenty of exotic locations to discover while providing the comfort of company and entertainment on deck.
Wine tasting
The beauty of wine tasting is that it can be done in so many different countries. Whether you want to sample the finest wines from Europe, South America or Oceania you can enjoy a tour of the best vineyards the world has to offer. Of course, wine isn't just found in vineyards and you may choose to go city-hopping to sample the finest from each famous location.
Experience trips
While some may enjoy soaking up the sun on holiday, those looking for the adventure of a lifetime find ways to get their pulses racing. From shark diving in South Africa to taking a hot air balloon in east Asia, there are plenty of experiences to be enjoyed.
Maybe you've always wanted to do a skydive or bungee jump, why not get yourself over to New Zealand and a real rush. Adventure is for everyone so if you've got something you'd like to experience, being retired shouldn't be an excuse to avoid it, it should be the reason to do it.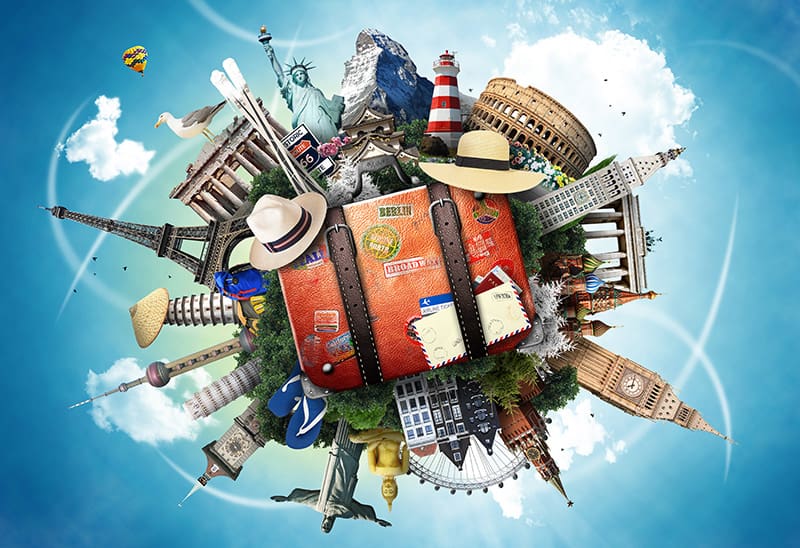 Get professional guidance in this era of post-Covid travel, ensuring you don't make mistakes and avoid common pitfalls.