Bern combines a wonderful wealth of culture, history, leisure, and entertainment. Bern's quaint old town is framed by limestone buildings and medieval arcades, Renaissance fountains with colorful figures, and a beautiful Cathedral surrounded by picturesque rooftops. This may be the most underrated capital city in Europe.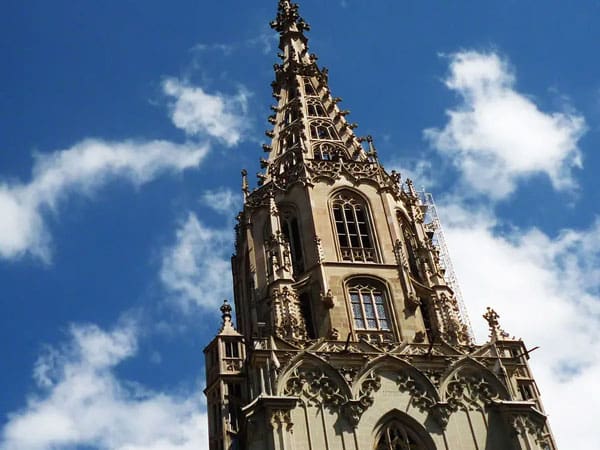 Bern Munster
The Bern Munster Cathedral is one of the most impressive buildings in the city and Switzerland's largest ecclesiastical building. The three-naved protestant cathedral is of Gothic construction and built of sandstone from the nearby Ostermundingen. Construction began in 1421, under the supervision of Strasbourg master stonemason Matthäus Ensinger, with the tower not completed until 1893.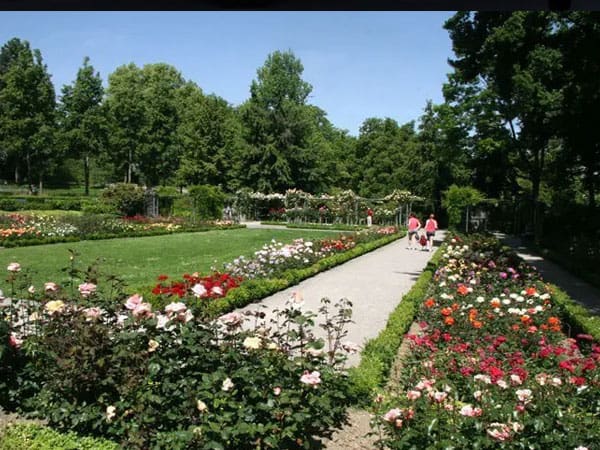 Rosegarten
The Rose Garden is the most beautiful park in the city of Bern and offers a unique view of the old town and the Aareschlaufe. The park is home to 220 different types of roses, 200 types of irises, and moor beds with 28 different types of rhododendrons. From 1765 to 1877 the Rose Garden served as a cemetery, and since 1913 the Rose Garden has been a public park resplendent with the rich beauty of flowers and a pond.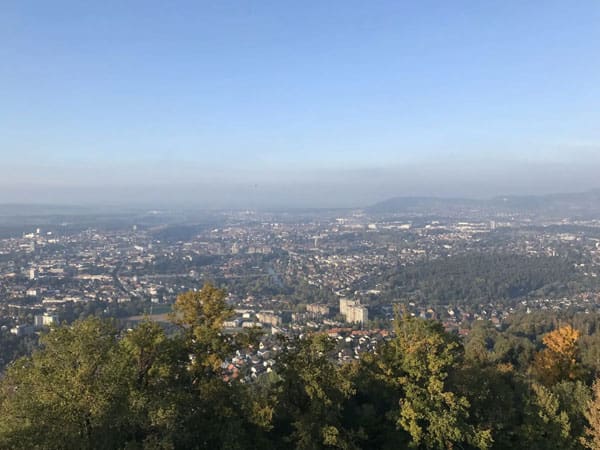 The Gurten
The Gurten, Bern's local mountain, is a situated just to the south of Bern center and at over 2800 feet, the summit has gorgeous views of Bern, the Jura mountains, and the Alps. You may hike, bike, or take the local funicular to the top. On the Gurten you'll find a hotel, 2 restaurants, and a 75 foot viewing tower.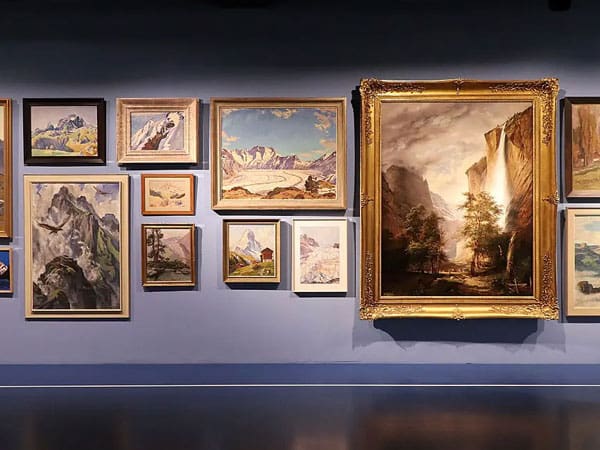 Swiss Alpine Museum
Opened in 1934, the Swiss Alpine Museum is dedicated to the nature and culture of the Swiss Alps. The museum presents a portrait of the Swiss Alps that covers their scientific study, history, mapping, and profiles of the major climbers. It even includes a huge model of the Bernese Oberland and a local restaurant where you may relax and take it all in.
In the old town or within walking distance is where you'll want to be. The great thing about Bern is it's relatively small and everything you will want to see is a walk or short bike ride away. The Old Town centers around Bern's Clock Tower with its cobbled stone streets and charm around every corner.
Swiss cuisine…
Swiss cuisine combines influences from the German, French, and North Italian cuisine. However, it varies greatly from region to region with the language divisions constituting a rough boundary outline.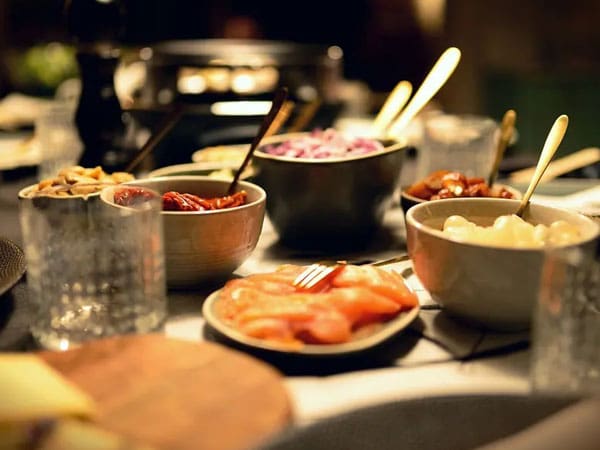 You should try…
One universal Swiss favorite – raclette – is melted cheese served with "Gschwellti" (jacket potatoes), cocktail gherkins, and onions as well as pickled fruit. 
My favorite place to eat is…
A Jack Baumann favorite, Restaurant Le Lötschberg is a local establishment serving up some of the best cheeses, Swiss food, and wines.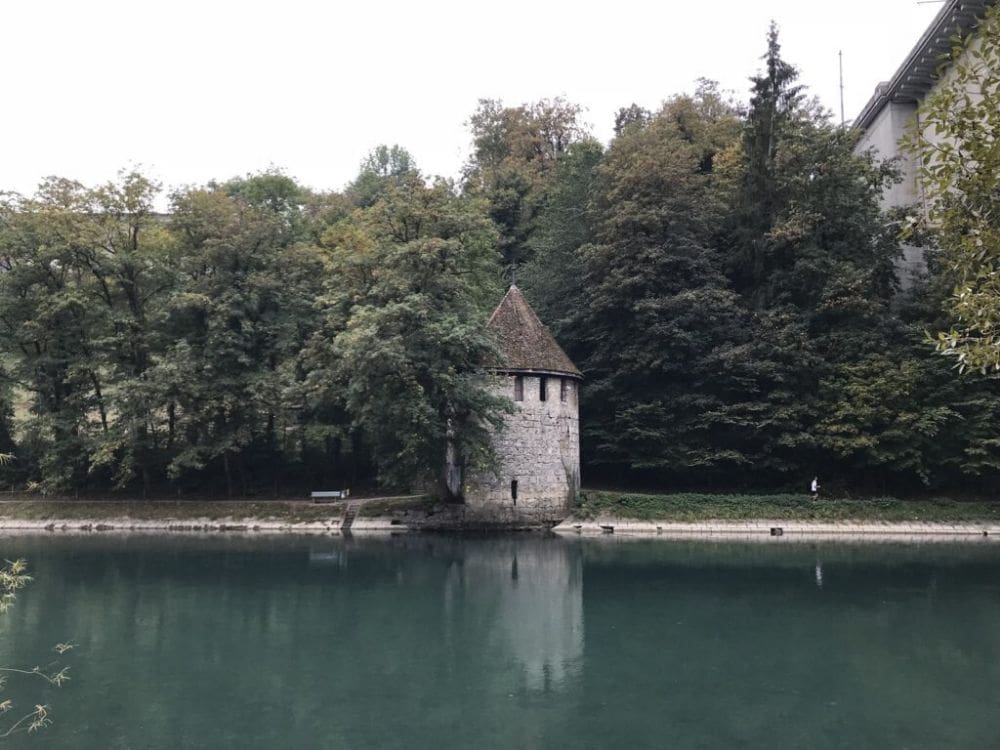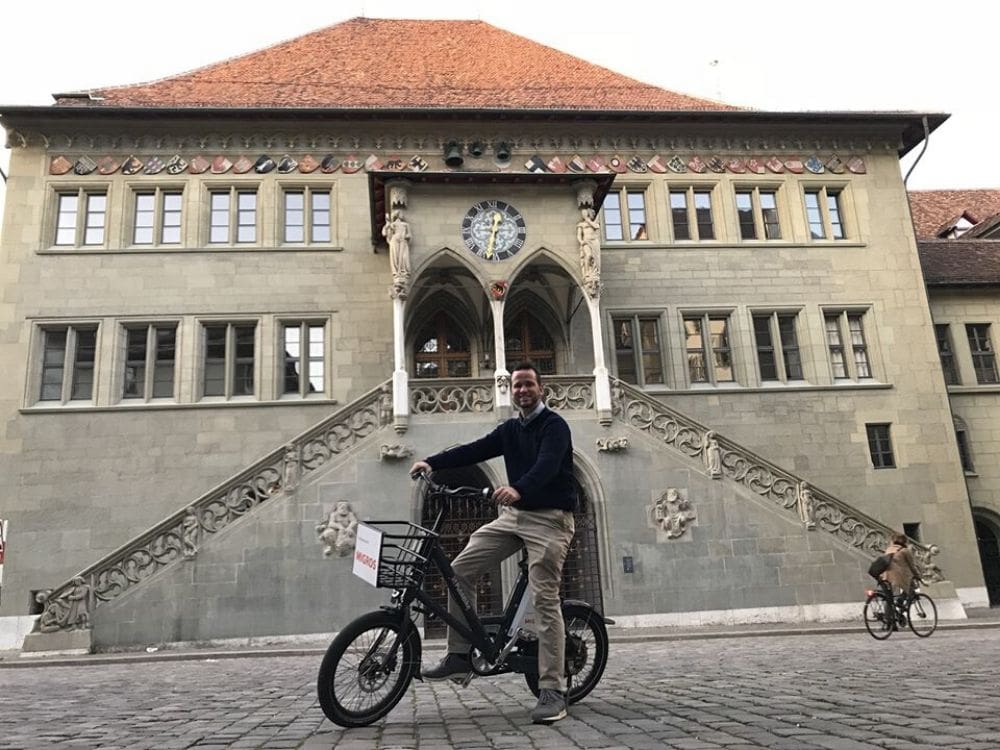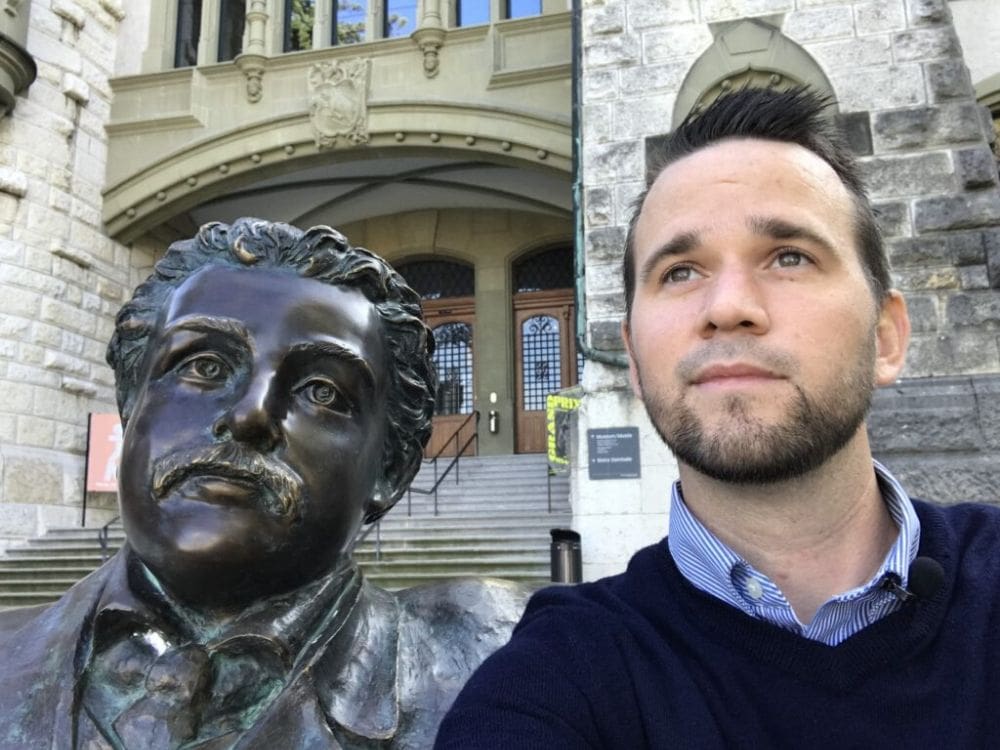 I've been to Bern twice and would go again tomorrow. In my opinion this is one of the most underrated cities in Europe. Bern has it all – rich history, world class attractions, gorgeous natural beauty, a thriving dining and nightlife, cultural intrigue, and a small walkable city center that makes exploring easy. The city is super clean, not over crowded, and English is widely spoken.
My last trip was in 2018 when I was visiting a friend. My friend lives just a short bike ride from the city center so I was perfectly situated to explore the area. Bern now has 'e-bikes' that you can rent which is basically a battery powered pedal assist bicycle. This is such a fun way to bounce around the city, and we did just that. We biked around Bern old town hitting many of the major and minor spots along the way.
We started in the old town with its windy cobblestone streets, covered arcades, and quaint shops. The architecture in the old town is vibrant and unique. Switzerland did not have to endure the kind of carpet bombing that afflicted most of Europe during WW2, and as a result the country has maintained all of its gorgeous historic architecture. Nowhere is this more apparent than walking around the old town. We did the typical things and got a good photo of the old Clock Tower, checked out a couple of the local shops in the long covered arcades (the longest in Europe), and then headed over to the city's great Cathedral, Bern Munster.
The Bern Münster Cathedral of St. Vincent is the most impressive late-Gothic building in the city and the largest and most important late medieval church in Switzerland. From the highest church tower in Switzerland you will be rewarded with magnificent views over the city and the snow-covered mountains of the Bernese Oberland.
Then we moved over to check out the Bear Park and Rosengarten. They actually have live bears roaming around a hillside in the city center with virtually no cages or major barriers. There's a pit that separates them from the city but you feel as if they are right there with you. I absolutely love the Bear Park. And nearby is the local Rosengarten, or rose garden. This lovely park is perched high up on a hill overlooking the city with rows of roses bigger than your hand, and even bigger than your head in some cases. A great view and vibrant flowers makes for a peaceful ambiance.
Afterward we went to check out the Einstein and National History Museum. Housed in a great mansion, this two-in-one museum features the national history of Switzerland with many floors of exhibits, as well as the world's official Einstein Museum. Albert Einstein actually lived in Bern for a period of his life, and it was here that he did much of his legendary work.
After walking and biking around the old town, we headed for some nature. Nature trails surround the city of Bern, and I was lucky enough to be with someone that knew them well. We biked around the river that runs through the city, around the hilly terrain through wooded trails, and then finally up to the largest hill around the city, the Gurten. The Gurten is really a small mountain, and from here you will have gorgeous views of Bern and the surrounding countryside. Let me tell you having those 'e-bikes' for this ride up was a godsend. There are easier ways to get up the mountain but walking or biking is the most rewarding as it makes you feel you've earned it…even if you cheat a little with pedal assist bikes. 😊
After the long day of sightseeing and exploring, we capped it off with a nice dinner at a local restaurant. This little place called Lotschberg is one of those restaurants that you must try while in Bern. They have the BEST local Swiss dishes, especially famous for raclette. Many of you probably know of the Swiss fondue the country is known for, but I find less people have heard of the even tastier raclette. Raclette is a Swiss prepared cheese dish, but instead of dipping bread into a sauce pan like fondue you receive melted cheese with spices and roasted potatoes….soooo good I can't even describe it!
We had a great dinner with my friend and two of his buddies, one of which was working for the Swiss Bank so there was much to discuss. It's these moments that I find are the most memorable that will stay with me for life. Sharing a special moment with new people from different backgrounds and walks of life stays with you far longer than the attractions you visited and the souvenirs you bought.

Stroll the streets of Bern Old Town
Walk around Cathedral Square
"My wife and I have worked with Jack at Guidester now on two trips in Europe. One was a self guided adventure in Ireland and the second was a trip to Italy where he personally led the adventure. And in both cases he has put us in the must see places."
"My husband and I spent two weeks in southern England and relied on the Guidebook from start to finish. From what to see, what to eat, and how to get there, the Guidebook was invaluable. We were provided with pertinent logistic information as well as the most interesting pubs and restaurants. We experienced small towns and pubs that we would never have ventured into had it not been for the wealth of information the Guidebook contained. It took all of the guesswork out of enjoying the history and beauty of England. I will without hesitation use its expertise in future travel!"
"This was our 2nd trip to Europe. We definitely didn't want a cookie cutter trip, on a tour bus, that took us past 7 cities in 8 days. Jack plans his tours very carefully and he is very knowledgeable regarding the sites we visited. The groups are small so you have a chance to get to know your fellow travelers."
Choose The Service that Works Best for You!
Guidester provides several options to choose from to best suit your traveling needs. Choose one or choose all!
Get a personalized digital travel guide for Europe, curated by locals. It downloads to your phone and offers top recommendations for each destination.
Guidester simplifies international travel by assisting you with itinerary planning, hotel and airfare bookings, and tours. We also help you avoid errors and common pitfalls.
Join the Guidester Founder on a hand-crafted small group tour, exploring off-the-beaten-path destinations and experiencing unforgettable adventures.