Italy: Best of Rome and Tuscany
Experience the timeless beauty of the Eternal City and the rolling hills of Tuscany at their finest with local guides passionate about Italy, including a special visit to Florence and post-tour option to Bologna.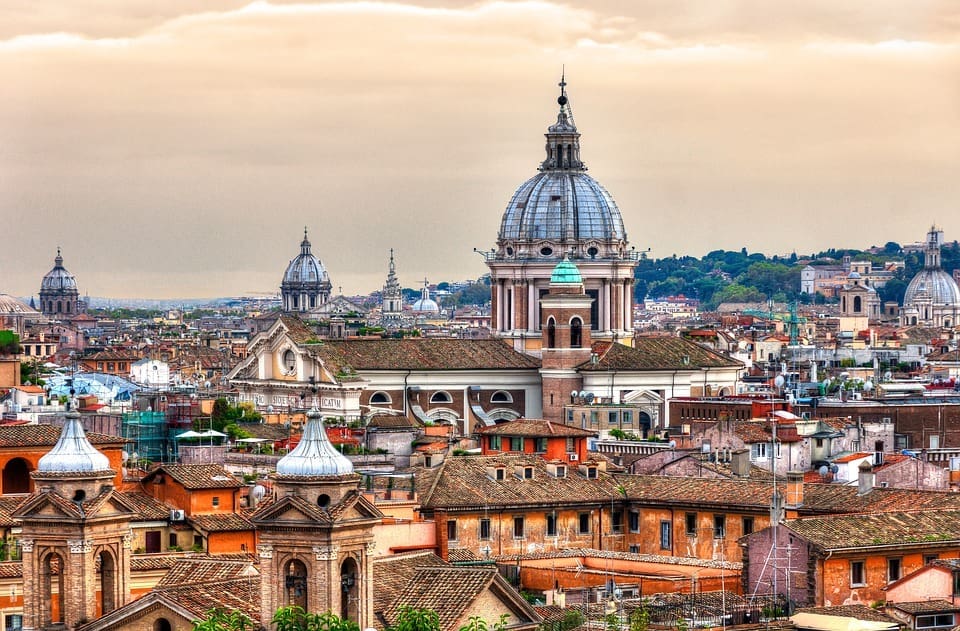 Spend 4 nights in Siena, the heart of Tuscany, exploring hilltop villages, dramatic landscapes, and historic vineyards all while being treated to first-class foods and top-notch wines.
Enjoy a guided walking tour of Siena's medieval city center, home of the Palio horse race, visit the picturesque villages of Montepulciano and San Gimignano including a special lunch and wine tasting at a local vineyard, and top it off with a guided tour of Florence and the Accademia Gallery, that houses Michelangelo's famous statue of David.
Italy at its finest
On your 10 day inclusive tour experience stunning architecture, rich history, local culture, and world-class food as we make our way through two of the most beautiful and historic areas of Italy.

Spend 5 nights in Rome as we explore the winding cobblestone streets and top highlights of the Eternal City. Take a private tour of the Vatican and Colosseum, walk down the streets of the ancient forum, have dinner in a local home, sip wine on a rooftop bar, and get to truly live like a Roman. Enjoy a day trip outside the city to Castelli Romani, "Roman Castles", known for their small villages and lakes formed from an ancient volcano.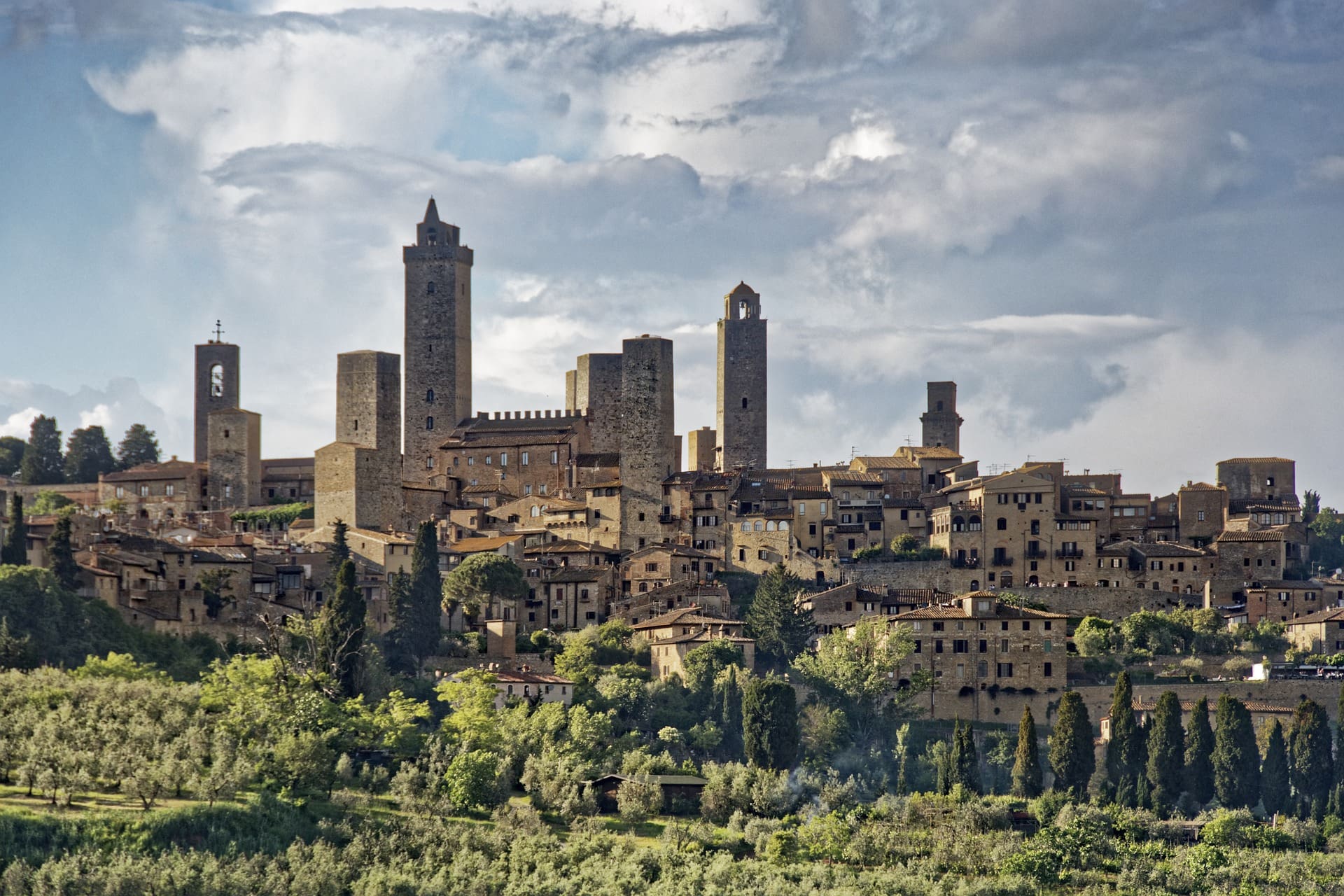 Day 1 | Hotel Genio, Rome
Benvenuti – Welcome to Italy!
You will be met at the airport by a private driver to transfer to your hotel. Settle in to your comfortable 4 star Hotel Genio located in the historic center just steps from the famous Piazza Navona. Spend the afternoon exploring nearby attractions like the Pantheon and Trevi Fountain, then meet the group for dinner at a local Roman restaurant for some authentic Italian cuisine. D
Day 2 | Hotel Genio, Rome
Colosseum and Ancient Forum
We'll begin our tour of Rome by discovering the ancients with a private local guide telling us tales of the larger-than-life Colosseum and the birthplace of Rome; the Ancient Forum. We have special behind the scenes access discovering the ancient underground of the Colosseum where the gladiators and animals were prepared for the games above. Enjoy lunch on your own before a private guided tour of the Trastevere neighborhood, known for traditional trattorias, craft beer pubs, and artisan shops. Tonight, we will experience sunset on top of Gianicolo, a lovely hill overlooking the entire city of Rome. B
Day 3 | Hotel Genio, Rome
Vatican City
Today, we'll focus on the splendor and beauty of Vatican City. We have a private tour guide that will take us through the limitless art collection at the Vatican Museums, one of the world's most famous works of art in Michelangelo's Sistine Chapel, and ending in the breathtaking St. Peter's Basilica where you will have plenty of time to wander through the immense church. You will have the rest of the day free to explore on your own with your custom digital guide at your disposal, which will allow you to better explore parts of the city that interest you the most. B
Day 4 | Hotel Genio, Rome
Day Trip to Castelli Romani
We have planned an outstanding full day tour along Castelli Romani, or "Roman Castles", and its beautiful countryside. Castelli Romani are a group of quaint towns around a volcanic crater just outside Rome where you will enjoy panoramic views of the green hills, olive trees, vineyards, and historic monuments like the Medieval Abbey of San Nilo or the beautiful villas of Castel Gandolfo (the Pope's summer residence.) Enjoy lunch at a Guidester favorite local ristorante overlooking a turquoise lake and hilltop villages. B, L
Day 5 | Hotel Genio, Rome
Free Day and The Appian Way
As our last day in Rome you will have the day at your leisure to shop, explore, or just take it easy before we head to the hills of Tuscany. For those that choose, optional tours will be set up including Castel San Angelo (Castle of the Holy Angel) and Via Appia Antica (Ancient Appian Way). Tonight, we will be treated to an authentic Roman dinner in a local home on the Appian Way, the oldest road in Italy! B, D
Rome to Tuscany
This morning you will be transferred to Siena, but first make a stop in the hilltop village of Montepulciano for an unforgettable lunch and wine tasting. Montepulciano is famous worldwide for its Vino Nobile, an Italian product par excellence, and the town is known as a "16th century jewel" thanks to its splendid Renaissance art and architecture. Settle in at the elegant NH Hotel for a four night stay in the heart of medieval Siena. B, L
Siena Walking Tour
Take a private walking tour to discover Siena, one of the most precious gems in Italy declared by UNESCO a World Heritage Site for its well preserved historic center. Siena is not only famous for its medieval cityscape, but also for the "Palio", the traditional horse race held twice a year in Piazza del Campo. After this exciting leap in the past you can head back to your hotel or stay in Siena city center for a stroll through the medieval alleyways. Rest of the afternoon free to explore, relax, and shop. B
Florence Day Tour
A private driver will take you to meet our guide in Florence city center to explore the many beautiful monuments and architectural gems that made Florence the cradle of the Renaissance. Marvel at the imposing Cathedral of Santa Maria del Fiore (il Duomo), the Baptistry of San Giovanni, and the Doors by Ghiberti, coined the "Gates of Paradise" by Michelangelo. Hear the story of the Ponte Vecchio, the only old bridge spared by World War II, and learn of the best craft shops and food shops. The tour includes skip the line guided tour of the Accademia Gallery, a museum that hosts the original Michelangelo's marble masterpiece, the David, and many incredible artworks that your guide will bring to life. B
San Gimignano
On this tour you will have the opportunity to visit the charming town of San Gimignano, a small village enclosed with 13th century walls, that still retains its feudal atmosphere and appearance. You will feel as though you're in the Middle Ages as you walk through the old city. There will be a stop for another wine tasting at one of the local wineries, plus a lunch in the vineyard surrounded by breathtaking views. Enjoy a farewell dinner at a local restaurant before saying goodbye to your new tour friends. B, L, D
Depart for Home or Bologna Post-Tour
After breakfast, transfer to Florence Airport for your return flight home, or transfer to Bologna post-tour.
Enjoy an optional 2-day post tour extension to the ancient city of Bologna, just two hours north of Florence. Transfer to Bologna and get settled in to your comfortable 4-star accommodation in the heart of old Bologna, known for its architecture, ambiance, and world-class food. Afternoon free to explore on your own and optional acititives – local cooking class, tour nearby automotive plants, or visit a local market. Tonight, we dine at one of the city's local ristorantes as Bologna is considered by many to be the food capital of Italy. B, D
Bologna Historic Center
Today, we experience Bologna at its very finest with a local walking tour of the historic center's stunning architecture and charming medieval ambiance, with a visit to San Petronio church, the famous leaning towers, and the University of Bologna (the oldest continuously operated university in the world). Tonight, we end this amazing tour with a final farewell dinner at another ristorante that will be sure to put a cherry on an already wonderful Italian cake. B, D
Depart for Home
After breakfast, transfer to Bologna Airport for your return flight home. Just say Arrivederci to Italy ("see you again") as you will surely be back one day! B
What's Included
A small, friendly group of just 15-20 – less than half the size of most tour groups
9 nights at 4-star historic accommodation (based on double room rates, single room supplement will apply)
Full-time services of expert tour host Jack Baumann with over 15 years of travel experience.
All transportation by luxury motor coach with driver and tour director
Personal Guidester travel guide that will help you explore in your free time
Airport transfers to and from hotel on arrival and departure
14 meals (9x breakfast, 2x lunch, and 3x dinner)
Dinner in local Roman home
Guided walking tour of Rome
Private tour of Vatican Museums, St. Peter's Basilica, and Sistine Chapel
Private tour of the Colosseum and Roman Forum
Private walking tour of Siena
Full day Tuscany tour to hilltop villages and historic wineries
Guided walking tour of Florence
Skip-the-line tour of Accademia Gallery and The David
Guided tour of San Gimignano including lunch and wine tasting
Ticket wallets, and portfolio of travel documents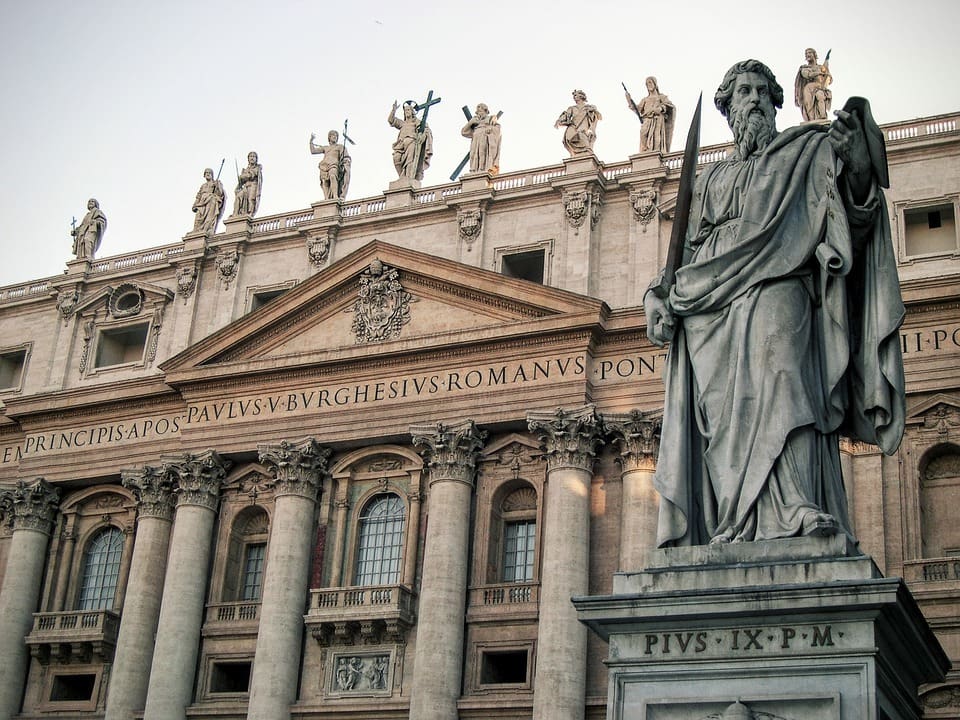 Hotels
Hand selected 4-star accommodations and private transfers to and from the airport. Full breakfast included daily. In case you wish to book pre or post tour hotel accommodations, the tour manger can assist with those arrangements.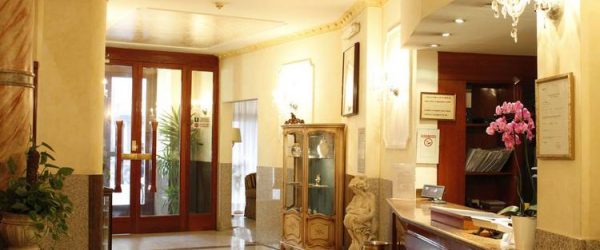 Hotel Genio, Rome
Hotel Genio is a perfectly situated 4-star property with a prestigious location in the historic heart of Rome. The location just opposite the famous Piazza Navona Square makes it the ideal base to explore the city with countless landmarks just minutes away.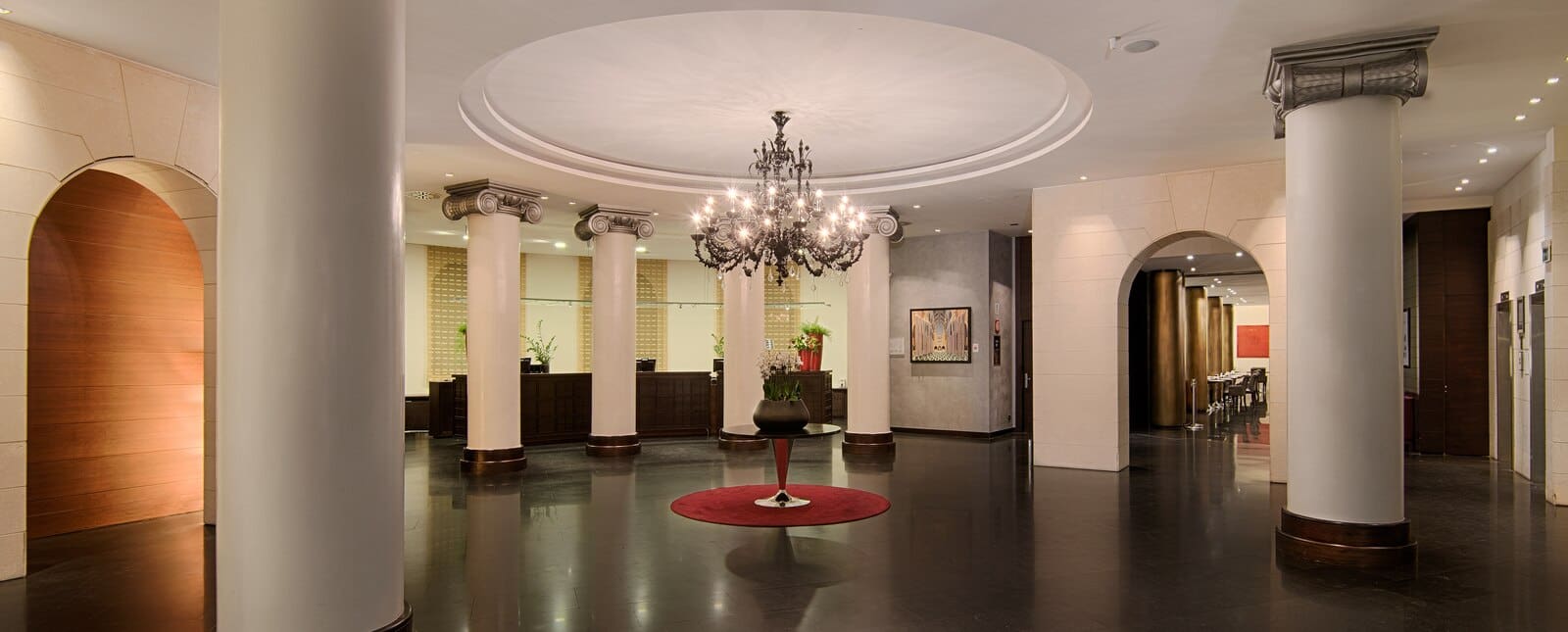 Hotel NH, Siena
From the modern and elegant Hotel NH Siena, a short walk takes you into the heart of Siena's old historic quarter, with its wealth of historical landmarks, Gothic architecture, and local cafés.
Flights
Our tours don't include airfare, so your flight arrangements and transfers are up to you. Most tour members will arrange to fly into Rome and out of Florence — choose "multicity" on flight-booking websites. The tour manager can assist with booking airfare as needed. You may arrive a day or two before your tour begins to allow ample time to get over jet lag and be well-rested for the first few days of your tour. Tour manager can assist with pre-and post hotel stays.
Gallery
A few photos for what awaits you in Rome and Tuscany!
What Our Guests Say
We take pride in giving our tour guests the best experience. Read what they have to say.
"Italy was a dream come true for me; especially seeing Venice. I could have never pulled off what Jack did for all of us. The tours were amazing; the food was beyond my expectations and all the different places we got to explore and the amazing hotels made my trip perfect. Jack was so knowledgeable about Italy and shared all his wisdom with us which made everything just fall into place so perfect. I recommend if you want to take a trip to Europe or anywhere go with Jack and he will make sure your trip is memorable."
"There is no way I could have put together the adventure that Jack organized for us on the taste of Italy tour. To pack so much in, not feel rushed, have amazing place to stay just would not have happened I have always been a do it yourself person no matter what it is on this occasion at a friends advice joined Jacks tour. The experience exceeded my expectations fro the first hotel to the last day of departure. The advice on what to see when to see where to eat what sights to prioritize was invaluable in using my vacation time in the best way possible. Jack I also appreciated the personal time you were able to give everyone and the individual attention to their interest. Well done and thank you!"
"Jack did an amazing job organizing and leading our tour of Ireland. We enjoyed it so much that we're going to Scotland with him next year."
"Jack did a fantastic job preparing our trip plans so all we had to do was go, have fun and no stress. All sightseeing was well organized. I would highly recommend Jack for your next adventure."
"Jack provided a very personalized 10 day tour to Italy. It was well thought out from a scheduling perspective and the hotels, restaurants and tours were top-notch. This was easy to say "yes" to and I had to do no planning beyond booking a round-trip flight (and Jack even told me exactly which flights to book). I felt it was value-added is so many ways. Every day was an adventure and a joy and Jack with his calm and friendly nature was right with plenty of guidance. It was a perfect blend of history, culture and just "getting away from it all." I highly recommend Jack and his personalized Guidester tours and look forward to another one in the future."
"Thank you forever to Jack Bauman for giving my soul wings and opening my heart to Italy! Always, #1 on my proverbial' bucket list', Italy has felt like a remote promise. Fast forward to late winter 2019 and receiving (a sign from above??) an email from Guidster: Italy tour summer 2019! I signed on immediately and began meeting with Jack to learn more about him, his experience in assembling tours, and, in the process, I fell in love with his unique, albeit quirky, approach to foreign travel. Jack has a vast landscape of experience with International travel, so do not let his millennial youthfulness fool you! He looks at travel through the eye of a seasoned explorer and vets the most unusual, intimate experiences for his group of travelers. My favorites in Italy were the Jewish Ghetto in Rome, dinner at a friend's private villa (that just happened to be literally right on the Apian Way) and a completely relaxing day in Tuscany visiting a most charming, off the grid, winery. We definitely walked and walked and walked even more, being led many days by one of several, passionate guides who lovingly shared more knowledge than could be assimilated. Jack holds the philosophy of sharing intimately what he has seen and learned by creating tours with a smallish group. (There were 11 on our tour.) Lastly, Jack's choice of accommodations were brilliant; simply perfect in every way! Wonderful, charming hotels, beyond expectation, each better than the last and all with their own unique character, Yes, to next year's consortium of magical destinations! Count me in on at least one of Jack's new adventures!!"
Tour Dates: September 1st-10th, 2022 (fly out Aug 31st)
Post-Tour Extension Tour Dates: September 1st-12th, 2022
Pricing:
Double: $4,100 per person
Single: $4,750 per person
Post Tour Extension: $810 per person
Complete a reservation request below and you will be contacted by the tour host, Jack Baumann, with more information.
Reserve Your Unforgettable Experience in Italy Today!