Austrian Treasures: Vienna to the Alps
From the grand treasures of Vienna and Salzburg, to the serene setting of the Alpine Lakes, this unique 10-day tour combines the very best of Austria with a local tradition. The tour is perfectly timed for the end of the summer grazing season, celebrated in the Alps with a grand cattle drive and folk festival in the chocolate-box village of Reith im Alpbachtal, our home base for 6 nights!
September 13-22, 2024 (10-day land tour)
Vienna, Salzburg, Austrian Alps, Innsbruck, Melk Abbey, Day Cruise on the Danube, Authentic Tyrolean Festival, and so much more!
From $4,200 per person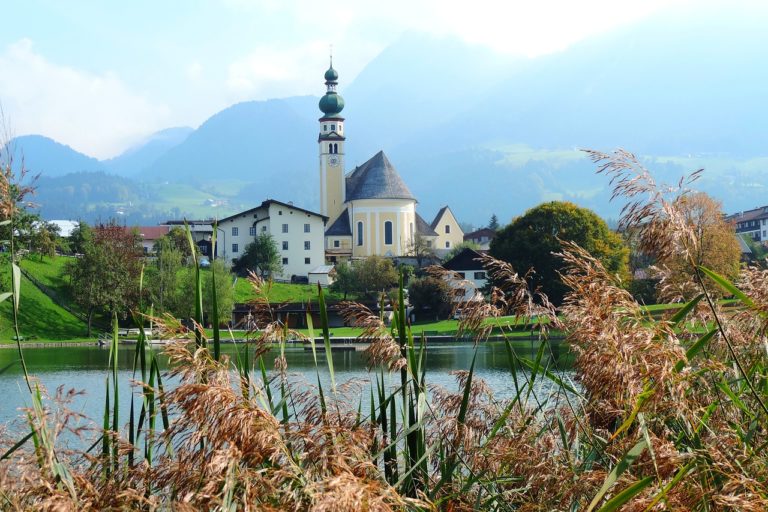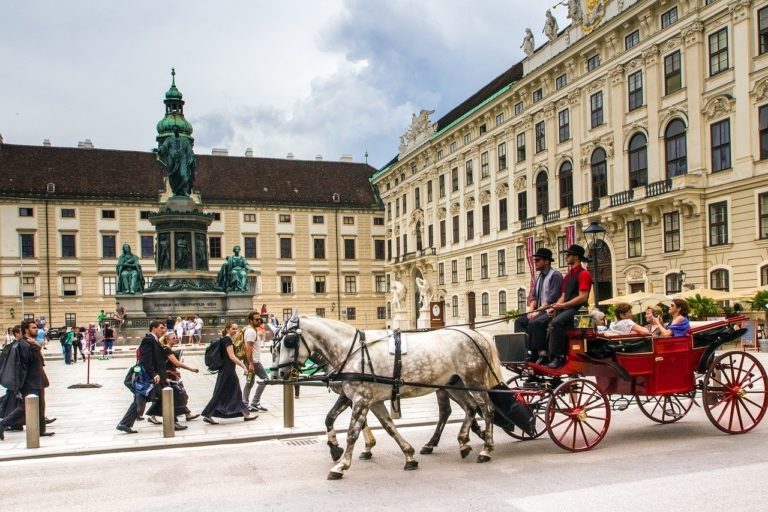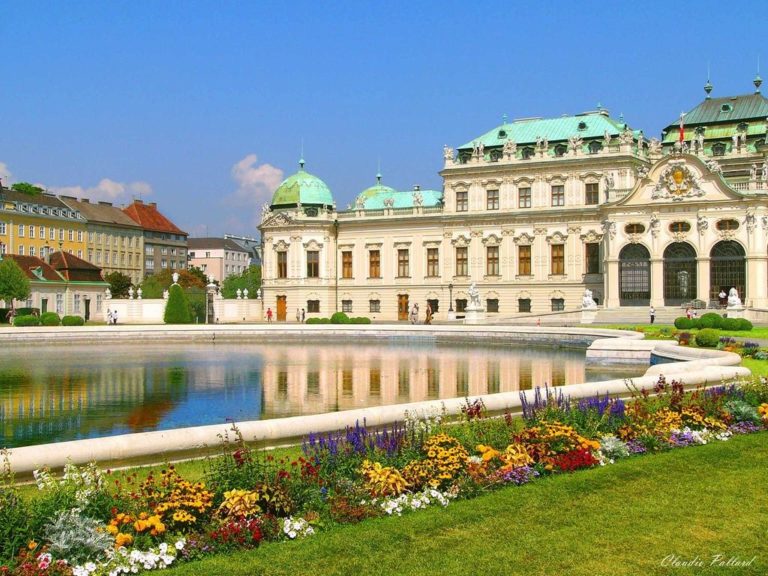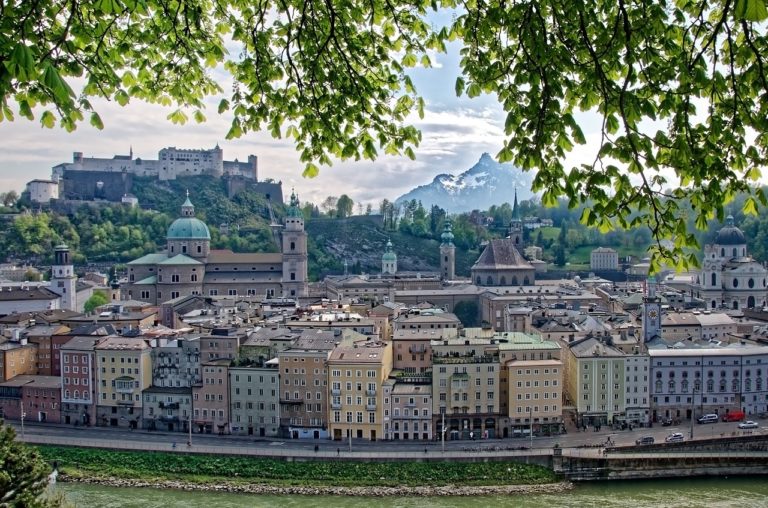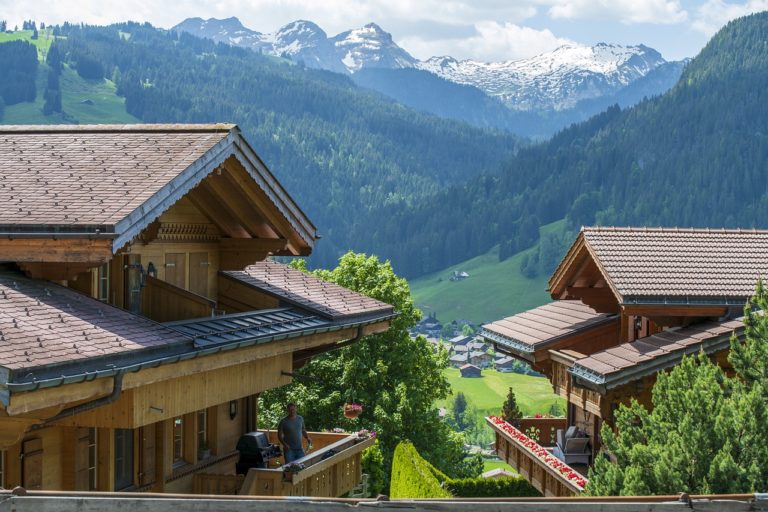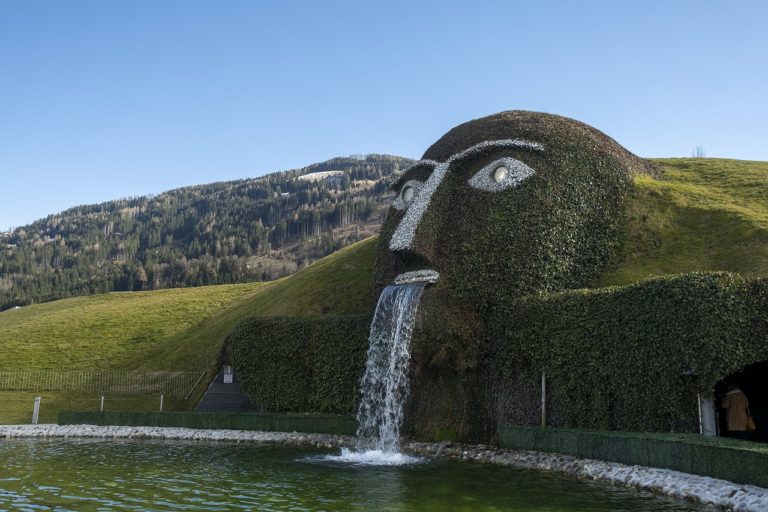 Day 1 | Parkhotel Schönbrunn, Vienna
Arrival and Vienna City Tour
Arrive at Vienna airport, where you will transfer to your centrally located 4-star hotel in the city center. In 2019, Vienna was named the "World's Most Livable City" and for good reason. Kick off your adventure with the highlights of Vienna starting with the famous Ringstrasse, home to the Opera House, the Burg Theatre and the Houses of Parliament. Take a guided walk to see the beauty of the Vienna's historic center, an incredible mix of beautiful architecture, culture, food, and history. Check into your 4-star hotel for 2-nights just steps away from Schönbrunn Palace.
Day 2 | Parkhotel Schönbrunn, Vienna
Schönbrunn Palace and Free Time
Today, enjoy an authentic experience of imperial Austrian heritage with a guided tour of Schönbrunn Palace! Explore the private apartments of the imperial couple Franz Joseph & Sisi and the sumptuous rooms from the time of Maria Theresia. Take a ride up the panorama train to the fabulous palace park overlooking the extensive grounds. Enjoy free time on your own to explore more of Vienna before dinner at a winegrowing establishment, where a typical Viennese menu with fresh wine from the city awaits you. B, D
Day 3 | Arcotel Castellani, Salzburg
Wachau Valley and Melk Abbey
After breakfast check-out from your hotel in Vienna and discover one of Europe's gems: the Wachau Valley. The medieval town of Dürnstein is the most popular spot in the Wachau Valley. The blue and white bell tower of the abbey of the Augustinian Canons in Dürnstein can be seen far and wide. The English King Richard the Lionhearted was once imprisoned in the fortress above the town, where only ruins stand today set into a beautiful landscape. This story is inextricably linked with this romantic town. Enjoy a boat trip along the lovely Danube River from Spitz to Melk. See the architectural elegance of the imposing Melk Abbey, a UNESCO World Heritage and one of the largest baroque ensembles in Europe. Overnight in Salzburg, the city of Mozart. B
Day 4 | Hotel Kirchenwirt, Reith im Alpbachtal
Salzburg
Take a morning tour through the city of Salzburg; another UNESCO World Heritage Site, home of the Sound of Music, and birthplace of the musical genius Mozart. Your guided tour will show you around one of the most romantic cities in Austria. Visit Salzburg's historic highlights, famous filming spots, and Mozart's birthplace. Spend some time at leisure before continuing on to Reith im Alpbachtal, your home in the Austrian Alps for the next 6 nights! B
Day 5 | Hotel Kirchenwirt, Reith im Alpbachtal
Ziller Valley and Glacial Mountain
Today, you will be going on a full day excursion around the Ziller Valley, a popular summer and winter tourist destination known for its lush landscapes, sky-high peaks, green meadows, and mighty glaciers. In the afternoon drive to Hintertux and take the glacial cable car, bringing you to Austria's only all year-round ski resort with fantastic views over the Kitzbühler Alps. On your way home make a stop in the well-known ski resort of Mayrhofen. Before returning to your hotel for dinner enjoy a "Schnapps" tasting and see how the firewater is locally produced. B, D
Day 6 | Hotel Kirchenwirt, Reith im Alpbachtal
Innsbruck, Bergisel, and Swarovski
Incredible visits are planned for you starting at the Crystal World of Swarovski. Walk around the magnificent grounds and museum, one of the most unique in Europe, and maybe do some "souvenir" shopping there. Then head to Innsbruck, capital city of Tyrol, nestled scenically at the foot of the Northern Chain Mountains. This charming alpine city, which hosted the Winter Olympics in 1964 and 1976, prides itself on its friendly welcome. Visit some of the city's highlights including the Hofkirche or court church, and the iconic Golden Roof. Continue on to the Bergisel, historically important as the location of four freedom battles against Napoleon's troops in 1809. It is also home to the imposing Bergisel ski jump, redesigned in 2001 by British architect Zaha Hadid, where you can enjoy breath-taking views of the Northern Chain Mountains. Return to your hotel for dinner. B, D
Day 7 | Hotel Kirchenwirt, Reith im Alpbachtal
Farmhouse Breakfast, Alpbach, and Rattenberg
This morning we are having our breakfast in a typical local Tyrolean farmhouse near our village of Reith overlooking the valley. Visit Alpbach, known for its yearly "Forum" and voted as the most beautiful village in Europe. Later, make a stop in the middle-aged town of Rattenberg, Tyrol's smallest town, where you can watch glass being blown and engraved at the Kisslinger glass fabric. Return to your hotel for dinner. After dinner take in an authentic Tyrolean Show with traditional music and dance. B, D
Day 8 | Hotel Kirchenwirt, Reith im Alpbachtal
Achen Cog Railway, Lake Achen, and Gramai
After breakfast, join the original Achenseebahn cog railway. Dating back to 1889, these are some of the oldest steam engines in the world still to be used for public transport. The train winds its way up to the shores of the largest alpine lake in Tyrol, Lake Achensee. Enjoy a panoramic boat trip on this glittering jewel and marvel at the wildly romantic landscape around the lake, which lies majestically between two mighty mountain ranges. Continue to the beautiful Gramaital. Sit down on the sun terrace of the Almgasthof and enjoy homemade "Kaiserschmarrn" (sweet pancake dish) with Tyrolean hospitality. The view of the surrounding Karwendel Mountains sweetens the moment all the more. B, L
Day 9 | Hotel Kirchenwirt, Reith im Alpbachtal
Tyrolean Alm Festival with Farmers Market
Today is the Marque Event! The famous alpine festival take place every year in autumn in the Tyrolean villages. The cattle, who spent the summer months on the alpine pastures, return to the valley, festively decorated. The healthy return of the farmers and their cattle is celebrated by all the villagers; the local brass band plays, costume groups in traditional lederhosen, and handicrafts and culinary delicacies are offered at the market stalls. At lunchtime the decorated cattle is expected in the village – the highlight of the Alm Festival. Join in the fun and experience this truly festive occasion in Tyrolean style! Enjoy a final farewell dinner with the group reminiscing on this amazing adventure you had together! B, D
Auf Wiedersehen
Enjoy a final breakfast as we depart for Munich airport to say 'auf wiedersehen' or farewell with new friends and fond memories of Austria! B
Tour Dates:
September 13-22, 2024  (land tour)
Pricing: 
Double: $4,400 per person* 4,200 per person
Single: $5,000 per person* 4,800 per person
*Receive the $200.00 off 'Early Bird Special' if booked by October 1st
Deposit: $250 per person
To reserve your place please follow the link below to signup. The tour manager will then contact you to complete your reservation and tour deposit.
What's Included
A small group of just 15-20 people
9 nights premium, centrally-located accommodation
Full-time services of expert tour host Jack Baumann with over 15 years of travel experience.
Private Transportation by luxury motor coach with driver and tour director
Personal Guidester travel guide that will help you explore in your free time
Airport transfers to and from hotel on arrival and departure
15 meals (9 breakfasts, 1 lunch, and 5 dinners)
Breakfast local farm house
3-course dinner at Heuriger
4-course dinner at Hotel Kirchenwirt
Welcome drinks in all hotels
Guided city tour of Vienna
Entrance and tour of Schönbrunn Palace
Visit to Dürnstein
Danube boat trip from Spitz to Melk
Guided tour of Melk Abbey
Guided city tour of Salzburg
Ascent and descent to the Tuxer Fernerhaus
Entrance and tour of Swarovski Crystal World
Visit Innsbruck
Entrance to Bergisel Ski Jump
Visit Alpbach
Visit Rattenberg
Entrance to Kisslinger Glass Showrooms
Tyrolean dance and music evening
Journey on the Achensee Cog Railway from Jenbach to Seespitz
Boat trip on Lake Achensee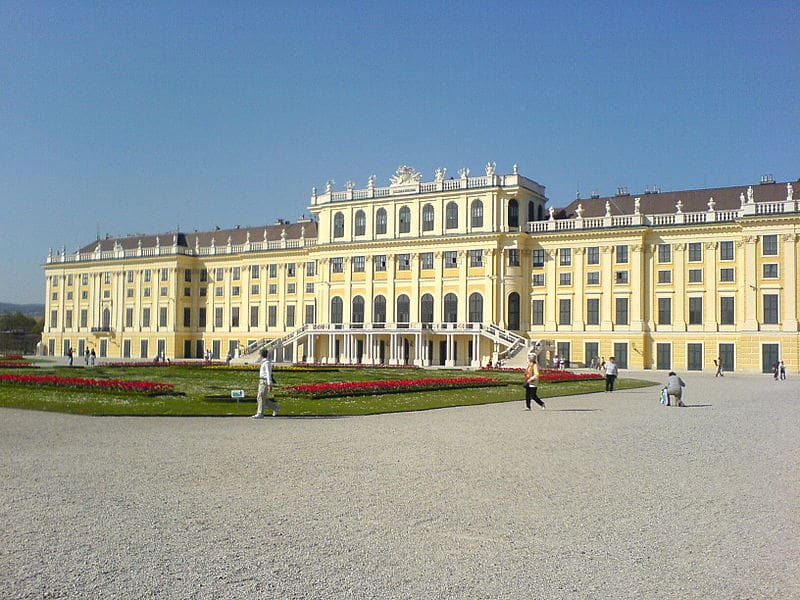 Hotels
All of your premium hotels are included on tour. Hand selected 4-star accommodations are perfectly situated in each destination, and private transfers to and from the airport are included in your tour experience.
Nights 1-2: Parkhotel Schönbrunn, Vienna
The former guesthouse of Emperor Francis Joseph, this 4-star superior hotel is just a 10-minute walk of Schönbrunn Palace and the Vienna Zoo. The hotel offers a private garden and first-class restaurant serving classic Austrian cuisine and Viennese specialties. The spacious an air-conditioned rooms combine modern facilities with a traditional elegant ambiance.
Night 3: Arcotel Castellani, Salzburg
Combining historic substance and modern architecture, the Arcotel Castellani is set in lush green surroundings, just a short walk to the center of Salzburg. The hotel features a large garden including a Baroque chapel and a 400-year old linden tree. The rooms feature elegant wooden furniture, leather armchairs, air conditioning, and a fine-dining restaurant serving high-quality Austrian and international dishes.
Nights 4-9: Hotel Kirchenwirt, Reith im Alpbachtal
Located in the quiet picturesque village of Reith im Alpbachtal, this 4-star superior hotel offers an indoor pool, a spa area, and a fitness room right in the center of town with Reith Cable steps away. Guests of Hotel Kirchenwirt can enjoy international and local cuisine in the traditional restaurant or on the terrace in nice weather. Dance evenings take place 3 times a week.
Flights
Tour members will fly into Vienna (VIE) and out of Munich (MUC). Tour will begin early afternoon of September 13, concluding in the early morning of September 22, 2024. Optional Flights - To allow for maximum flexibility your flight arrangements are not included. Your tour host can assist with booking airfare as requested, shopping out the best rates and flight schedules.
Spots are Limited...
Reserve Yours Today!
What Our Guests Say
We take pride in giving our tour guests the best experience. Read what they have to say.
Having taken 3 trips with Jack, I always appreciate the attention to detail and quality that Jack has for the trips he leads. Time is balanced between scheduled, group events and free time to explore the city, using the guide we're provided before the trip begins. It's clear that Jack has a love of all things Europe, which he works to impart onto those on the trip.
We had a sensational "trip of a lifetime" with Jack at Guidester traveling to Rome, Tuscany and Bologna. Jack was so knowledgeable and accommodating; he is certainly a "master at his craft"! Because of his insight, we not only saw the sights, we experienced them! We plan to travel with Jack again in the future and highly recommend his services - he knows all the local secrets!
There is no way I could have put together the adventure that Jack organized for us on the taste of Italy tour. To pack so much in, not feel rushed, have amazing place to stay just would not have happened I have always been a do it yourself person no matter what it is on this occasion at a friends advice joined Jacks tour. The experience exceeded my expectations fro the first hotel to the last day of departure. The advice on what to see when to see where to eat what sights to prioritize was invaluable in using my vacation time in the best way possible. Jack I also appreciated the personal time you were able to give everyone and the individual attention to their interest. Well done and thank you!
"Jack did an amazing job organizing and leading our tour of Ireland. We enjoyed it so much that we're going to Scotland with him next year."
Jack did a fantastic job preparing our trip plans so all we had to do was go, have fun and no stress. All sightseeing was well organized. I would highly recommend Jack for your next adventure.
Jack provided a very personalized 10 day tour to Italy. It was well thought out from a scheduling perspective and the hotels, restaurants and tours were top-notch. This was easy to say "yes" to and I had to do no planning beyond booking a round-trip flight (and Jack even told me exactly which flights to book). I felt it was value-added is so many ways. Every day was an adventure and a joy and Jack with his calm and friendly nature was right with plenty of guidance. It was a perfect blend of history, culture and just "getting away from it all." I highly recommend Jack and his personalized Guidester tours and look forward to another one in the future.