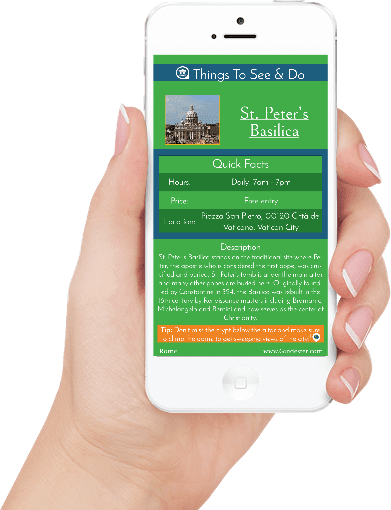 Have a stress-free trip with Guidester
You're spending hours online with research, reading guidebooks, and asking for recommendations trying to figure out what to see and do in each place you visit. You also may be thinking "I'm spending a lot on this trip, I really don't want to miss out on something special."
Many of us simply don't have the time and local knowledge to properly research a big international trip. of We get it!
Guidester saves you hours of time with research while maximizing your entire travel experience with a custom travel guide – made just for you and your trip.
Get a fully customized guide for your trip!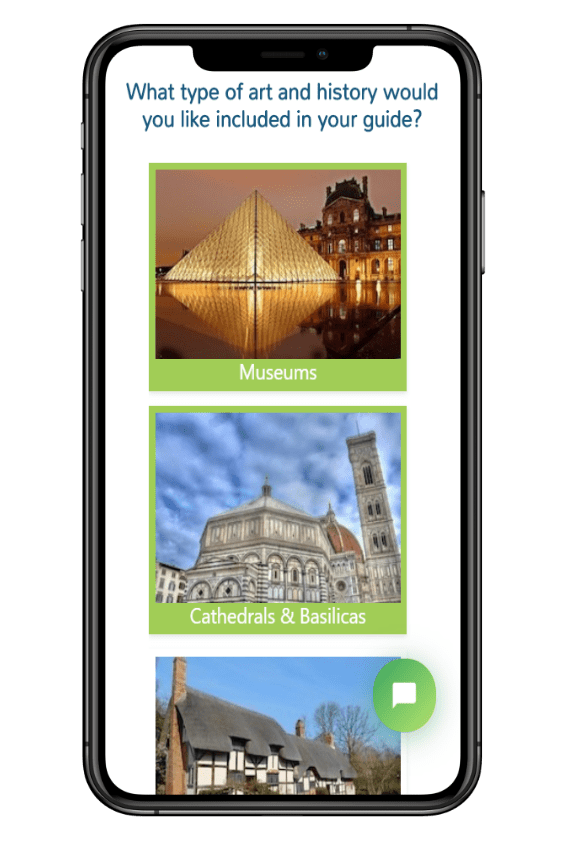 STEP 1


Fill out a quick Q & A

Answer a few questions about where you're headed and how you like to travel - your pace, personal interests, "foodie" level, and more.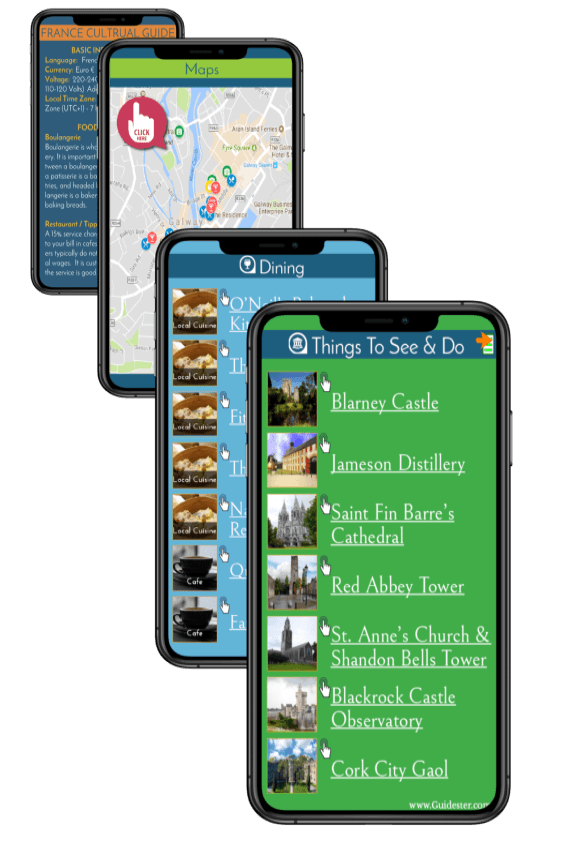 STEP 2


We create your Guidester

European travel experts create a personal travel guide for you full of the best recommendations based on your interests.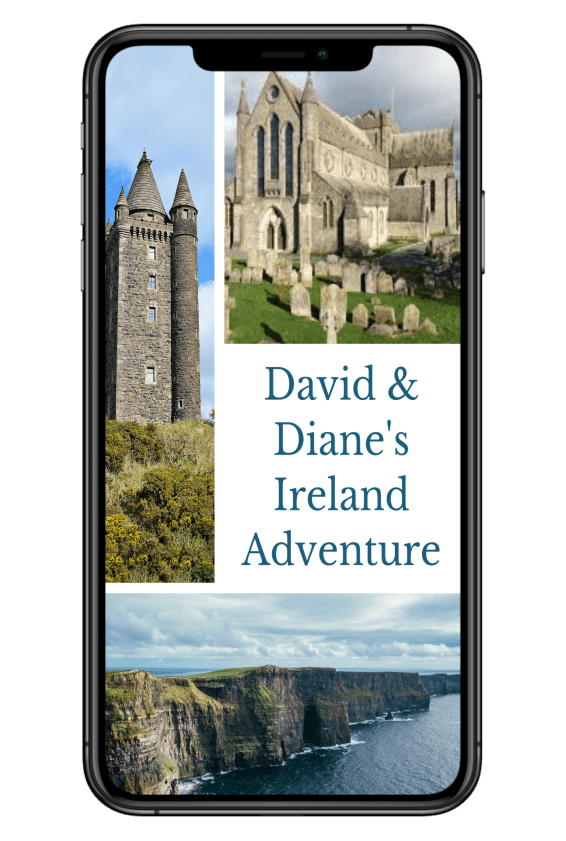 STEP 3


Download to your phone

Download your personal travel guide directly to your phone - no extra app needed - and have a genuine, stress-free trip!
A Custom Travel Guide
Made For You
A Personal Tour Guide in Your Pocket
So you've booked flights and hotels, now what? Now the hard work begins deciding what to see and do when you arrive.
Travelers spend thousands of dollars on vacation only to overlook those special authentic experiences and waste hours of time researching where to go, what to eat, what not to miss. Save time and money with Guidester!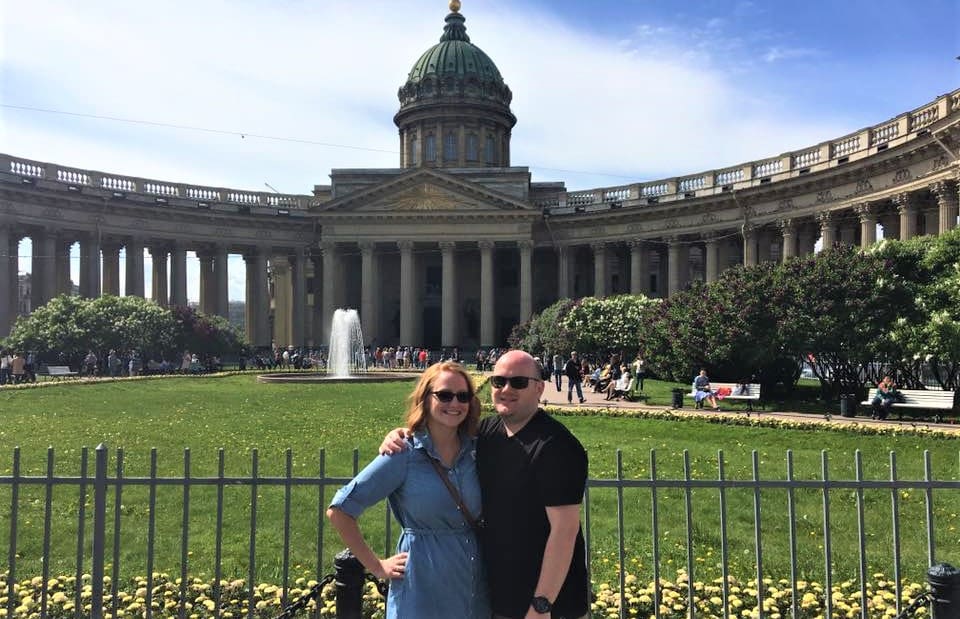 A Quick & Easy Way to Plan
Guidester helps cut through the noise to give you the experience you want. We curate and customize the overwhelming amount of information to the traveler's needs and interests into a single, custom travel guide that downloads directly to your phone.  
Get in on the rich history, the must-see attractions, hidden gems, local restaurants and entertainment – all customized to you.
Guidester's custom travel guide is made just for you. Unbiased recommendations curated by real professionals.
My husband and I spent two weeks in southern England and relied on the Guidebook from start to finish. From what to see, what to eat, and how to get there, the Guidebook was invaluable. We were provided with pertinent logistic information as well as the most interesting pubs and restaurants. We experienced small towns and pubs that we would never have ventured into had it not been for the wealth of information the Guidebook contained. It took all of the guesswork out of enjoying the history and beauty of England. I will without hesitation use its expertise in future travel!
The guidebook that I received from Guidester was very helpful in making my trip to Ireland a success! I stay very busy with work and raising my kids and, therefore, had no time to research prior to my travels. The work was done for me with Guidester. My guidebook highlighted the local attractions at each stop along my trip. I would definitely recommend their services, particularly if you are planning to travel to an unfamiliar destination.
We recently traveled to Spain, France and Italy, and had the time of our life, largely due to the use of the customized travel guide that Guidester created for us. There are so many sites to explore, and our travel guide helped us narrow the field and provided us direction. Each day, we would use the guide to plan the next adventure, starting with reading the brief history of the region, picking an attraction or two, and finishing it off at a local restaurant or pub detailed in our guide. Most of all, the guide gave us confidence that we were seeing the sites that would interest us. We won't go on another trip without the use of the travel guide.
Top Destinations & Experiences
Need More Help With Travel Planning?
Get in touch with a travel advisor to discuss your travel needs to see how Guidester can help plan your best trip.