A classic tour that showcases the best of Sicily, from its stunning landscapes and architecture, to its rich history and vibrant culture, to the mouthwatering cuisine at every turn. If Sicily is on your bucket list, this will be a tour you won't want to miss!
September 30 – October 9, 2024
10 Days | 15 Meals
From $4,000 per person
Discover Agrigento's ancient wonders, Palermo's local cuisine, enchanting landscapes and stunning coastline, Siracusa's timeless charm, Taormina's leisurely allure, and much more!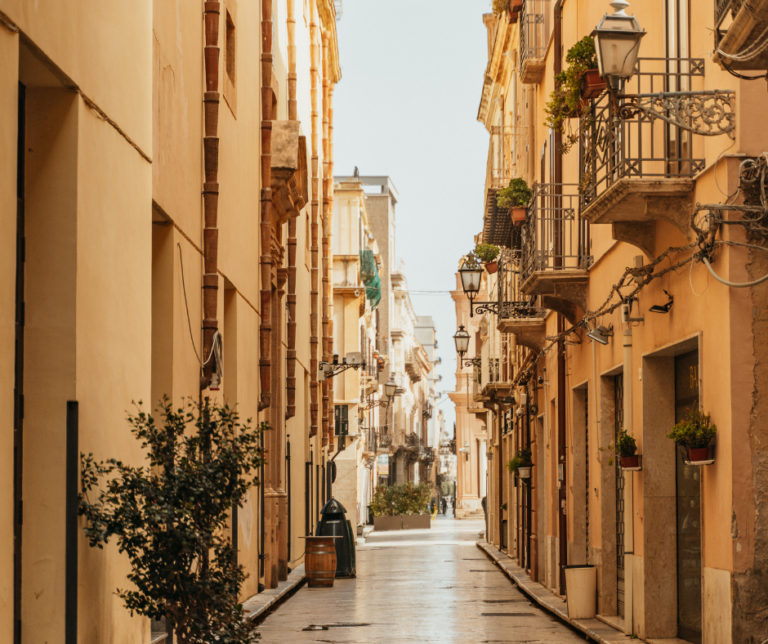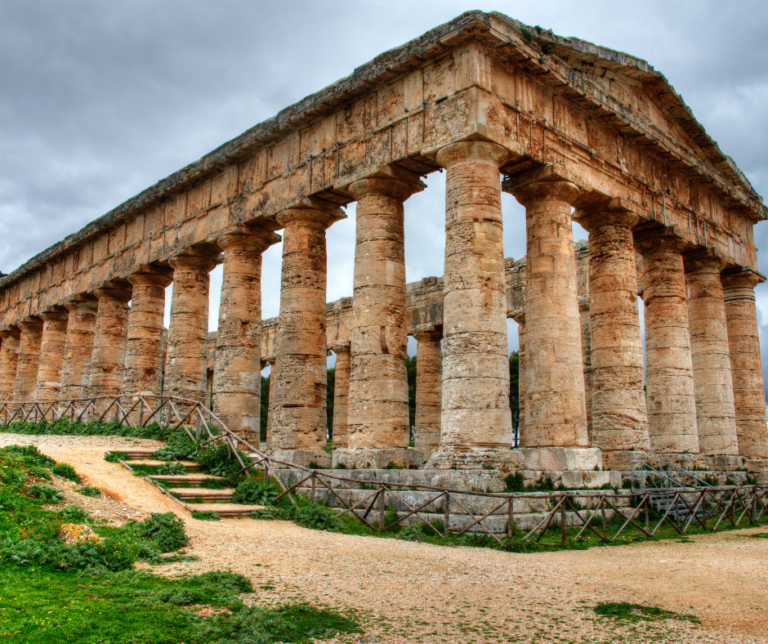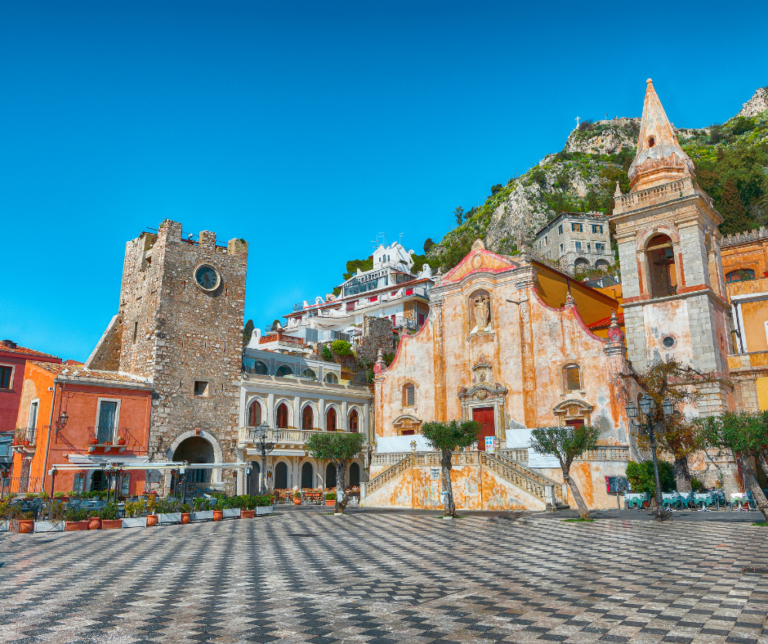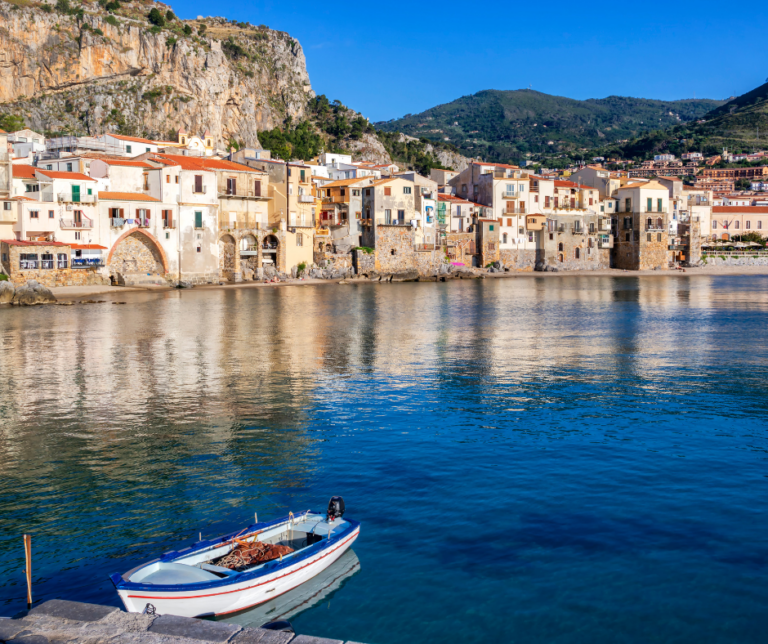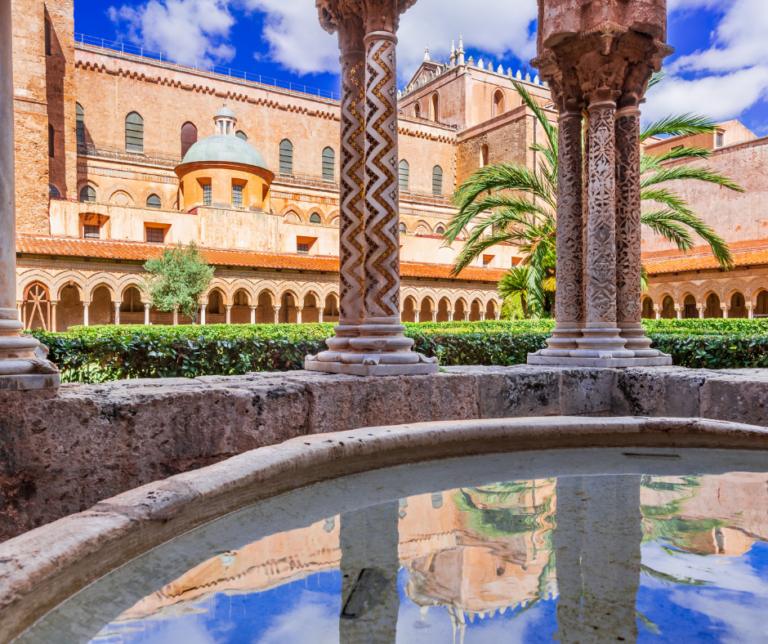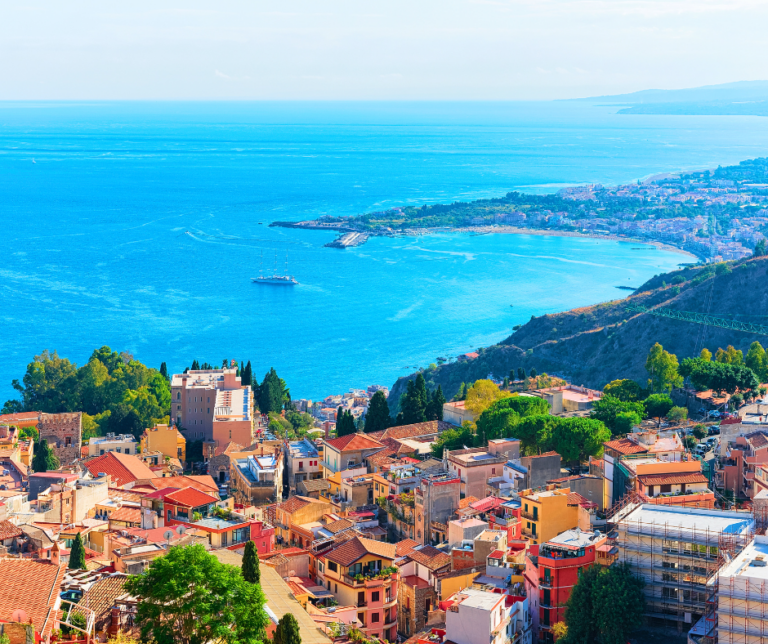 Day 1 | Hotel Garibaldi, Palermo
Arrival and Palermo City Tour
As you step off the plane at Palermo Airport, a sense of anticipation fills the air. The warm Mediterranean breeze welcomes you to the enchanting island of Sicily. Your group is greeted and transferred to your comfortable hotel in the heart of Palermo. Later in the afternoon, embark on a captivating guided city walking tour that takes you through the historic streets of Palermo, revealing the secrets of its magnificent Cathedral and the grandeur of the Royal Palace. In the evening, a delightful welcome dinner awaits you, offering a taste of Sicilian cuisine and hospitality. D
Day 2 | Hotel Garibaldi, Palermo
Monreale and Cefalù
Today we begin with a guided excursion to Monreale for a visit to its famous Cathedral. The Cathedral of Santa Maria la Nuova and the Benedictine cloister of Monreale are part of the Arab-Norman Palermo route and one of the most ornate buildings in Sicily. Afterward head to Cefalù,  the charming small town anchored between salty water and craggy rock. An ancient fishing port at heart visit the spectacular Duomo, beautiful mosaics depicting Cristo Pantocratore – Christ All Powerful – considered to be the island's oldest and most well-preserved  before returning to your Palermo hotel. B
Day 3 | Hotel Cetarium, Castellamare del Golfo
Temple of Segesta and Erice
After a hearty breakfast, depart for a journey through Sicily's rich history. Your first stop is Segesta, a captivating archaeological site boasting an ancient Doric temple from the 5th century BC and a Hellenic-era theater perched on Monte Barbaro. Continue to the picturesque village of Erice, celebrated for its beauty and poetic history. Enjoy lunch at a charming local restaurant before your guide leads you through the town's enchanting streets.  Your day concludes in Castellamare del Golfo, a coastal gem nestled on a hillock, offering breathtaking views. Check-in to your hotel, where you'll be enveloped in the magical atmosphere of Sicilian coastal living. B,L
Day 4 | Hotel Cetarium, Castellamare del Golfo
Mozia and Marsala
Embark on a guided tour of Mozia, located in the saltpans of Marsala, where you'll find evidence of the oldest Phoenician settlement in the Mediterranean. The museum-island of Mozia is a treasure trove of history and culture, offering a unique and memorable experience. In Marsala, discover the town's fascinating history and its renowned dessert wines. The Pellegrino family, known for its commitment to preserving the essence of Marsala and its wine, welcomes you for a guided cellar tour and private wine tasting. Return to your Castellamare del Golfo hotel for a night of relaxation. B
Day 5 | Hotel Colleverde, Agrigento
Agrigento
Depart for Agrigento, a town founded by Greek colonists in 581 BC, known at that time as Akràgas. This once-magnificent Mediterranean center boasts Doric temples that dominate the ancient town's landscape. Check-in to your hotel, conveniently located near the archaeological area. Meet your guide for a stroll through history, as you explore the enchanting ancient temples and immerse yourself in the fascinating world of Agrigento's enthralling past. In the evening, savor a delectable meal at a typical trattoria. B,D
Day 6 | Grand Albergo Alfeo, Siracusa
Villa Romana del Casale and Syracuse Free Time
After a nourishing breakfast, set out for a remarkable excursion to the Villa Romana del Casale, a UNESCO World Heritage Site. This Roman villa boasts an impressive 3,500 square meters of exquisite mosaics that paint a vivid picture of life in the third century CE. Your guided tour unveils the villa's captivating stories and treasures. The journey continues to Siracusa, a city that once stood as the most powerful in the Mediterranean during the 5th century BC. Check-in to your hotel, where you'll be surrounded by the allure of ancient history and have time to enjoy the ancient city on your own to shop and relax. B
Day 7 | Grand Albergo Alfeo, Siracusa
Syracuse and Ortigia
Meet your guide for a day filled with archaeological wonders. Explore the captivating archaeological zone of Syracuse, delving into its rich history and cultural significance. Then, discover the picturesque beauty of Ortigia, a small island connected by bridge to mainland Syracuse, steeped in history and charm. What truly captivates in Ortigia is the Temple to Athena, nestled within the Duomo. It's a remarkable fusion of Greek and Christian architectural styles, seamlessly blending ancient history with religious heritage. B,L
Day 8 | Villa Esperia, Taormina
Taormina
Following a delightful breakfast, you'll journey towards the final chapter of your Sicilian odyssey: Taormina, a timeless gem that once graced the Grand Tour of the 19th-century European elite. Taormina continues to captivate travelers from across the globe. Perched on the Monte Tauro hill, it commands vistas of two majestic bays below and, to the south, the towering peak of Mount Etna, Europe's highest active volcano, often crowned with snow.   In the afternoon, upon your arrival, you'll embark on a guided walking tour with your guide, allowing you to immerse yourself in Taormina's rich history with captivating sights such as the magnificent Greek Theater and the venerable Badia Vecchia. Finally, you'll check in at your hotel, ready to savor the essence of this enchanting destination. B
Day 9 | Villa Esperia, Taormina
Leisure day in Taormina
Today, you have a leisurely day to explore Taormina at your own pace. Take your time to visit the sights that pique your interest, indulge in some shopping, or simply relax at a café with a drink or meal on a terrace, soaking in the enchanting atmosphere of Taormina. In the evening, come together for a farewell dinner at a local restaurant, where you can savor the culinary delights of Sicily one last time. B,D
Arrivederci
Enjoy a final breakfast as we depart for Catania Airport with new friends and fond memories of Sicily! B
Tour Dates:
September 30-October 9, 2024  (land tour)
Pricing:
Double: 4,000 per person
Single: 4,800 per person


Tour Deposit: $250 per person
To reserve your place please follow the link below to signup. The tour manager will then contact you to complete your reservation and tour deposit.
What's Included
A small group of just 15-20 people
9 nights premium, centrally-located accommodation
All of your tours and activities
Full-time services of expert tour host Jack Baumann with over 15 years of travel experience.
Private Transportation by luxury motor coach
Personal Guidester travel guide that will help you explore in your free time
Airport transfers to and from hotel on arrival and departure
15 meals (9 breakfasts, 2 lunch, and 4 dinners)
Welcome drinks at all hotels
Boat transfer at Mozia
Guided walking tour of Palermo
Cellar tour and wine tasting at Pellegrini
Visit Piazza Armerina
Entrance and tour of The Cathedral of Santa Maria la Nuova
Visit to Cefalù
Entrance to Valley of the Temples
Guided tour of Erice
Guided tour Segesta
Entrance to salt pans of Marsala
Guided tour of Agrigento
Visit Castellamare del Golfo
Entrance and tour of Villa Romana del Casale
Visit Scopello
Entrance and tour of Neapolis archaeological park
Tour of Syracuse
Guided walking tour of Taormina
Entrance to Teatro Antico Taormina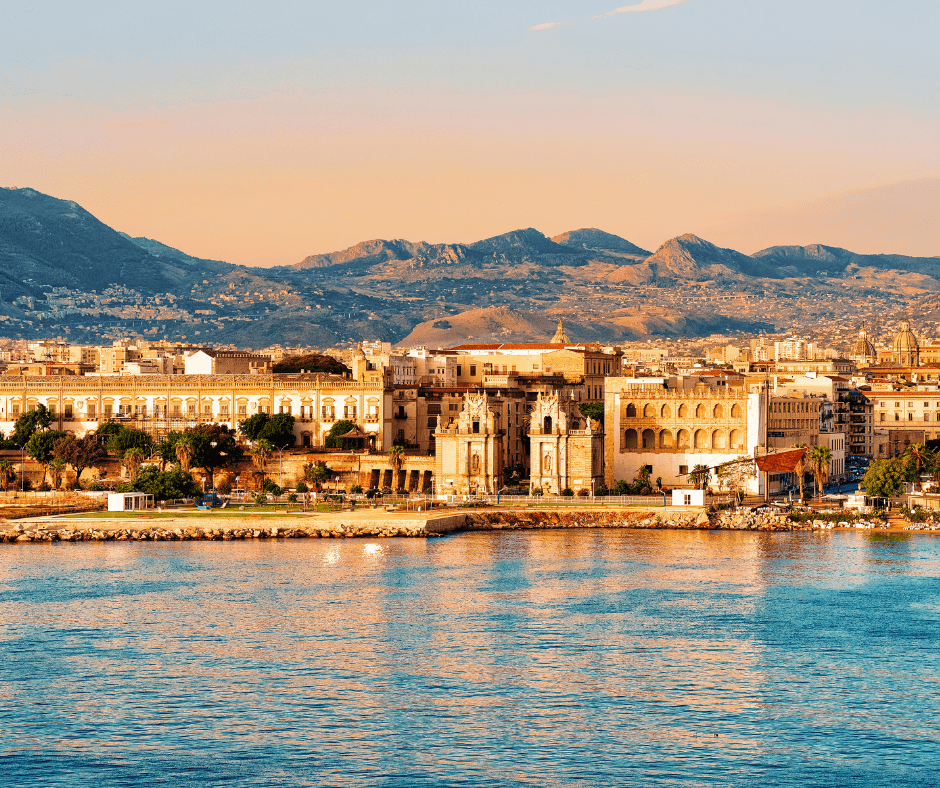 Hotels
All of your premium hotels are included on tour. Hand selected 4-star accommodations are perfectly situated in each destination, and private transfers to and from the airport are included in your tour experience.
Nights 1-2: Hotel Girabaldi, Palermo
Hotel Girabaldi is a charming boutique hotel nestled in the heart of Palermo. With its elegant decor, friendly staff, and proximity to historic sites, it's the ideal base for exploring this vibrant city. Enjoy cozy rooms, a rooftop terrace, and authentic Italian cuisine.
Nights 3-4: Hotel Cetarium, Castellamare del Golfo
Hotel Cetarium in Castellamare del Golfo is a seaside gem. Its Mediterranean-style architecture, panoramic views, and tranquil atmosphere make it a perfect retreat. Dive into the crystal-clear waters just steps away, savor fresh seafood at the on-site restaurant, and unwind in comfort.
Night 5: Hotel Colleverde, Agrigento
Hotel Collaverde in Agrigento offers a delightful blend of modern comfort and Sicilian charm. Nestled amidst lush gardens, it boasts stunning views of the Valley of the Temples. With elegant rooms, a pool, and a renowned restaurant serving local cuisine, it's an oasis of relaxation and culture.
Night 6-7: Grand Albergo Alfeo, Siracusa
Grande Albergo Alfeo is a captivating blend of history and luxury. Located in the heart of the historic city, this charming hotel offers elegant rooms with views of the Ionian Sea. Guests can explore the nearby Ortigia Island, visit ancient Greek ruins, and savor Sicilian cuisine at the on-site restaurant. With its impeccable service and timeless ambiance, it's the perfect base for experiencing the rich cultural heritage of Siracusa.
Nights 8-9: Villa Esperia, Taormina
This historic villa turned boutique hotel offers a unique blend of old-world charm and modern luxury. Nestled amidst lush gardens, it boasts breathtaking views of the Mediterranean Sea and Mount Etna. With its proximity to Taormina's attractions and pristine beaches, Villa Esperia is the perfect retreat for discerning travelers seeking a taste of Sicilian beauty and hospitality.
Flights
Tour members will fly into Palermo (PMO) and out of Catania (CTA). Tour will begin early afternoon of September 30, concluding in the early morning of October 9, 2024. Optional Flights - To allow for maximum flexibility your flight arrangements are not included. Your tour host can assist with booking airfare as requested, shopping out the best rates and flight schedules.
Photo Gallery
A small taste of the beauty, history, and fun that awaits you!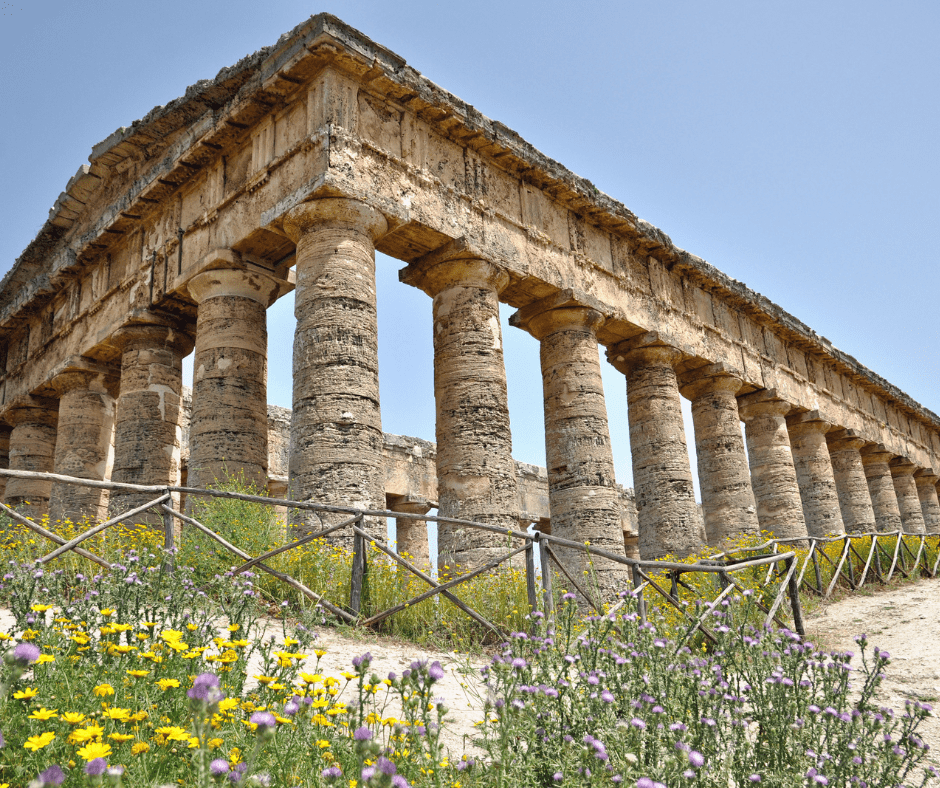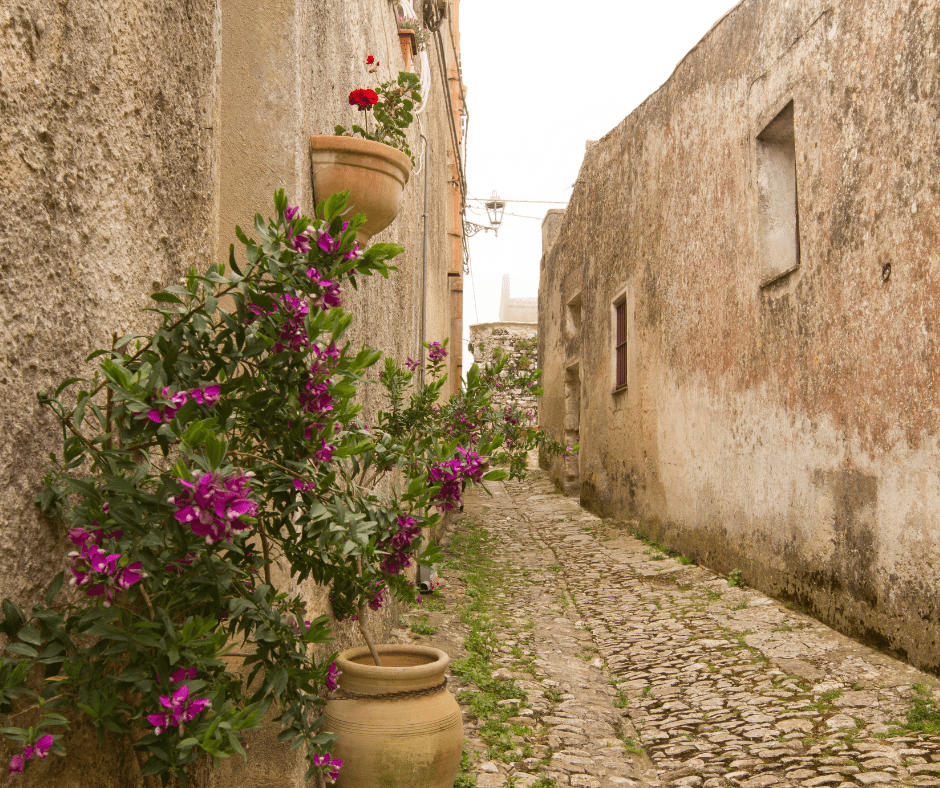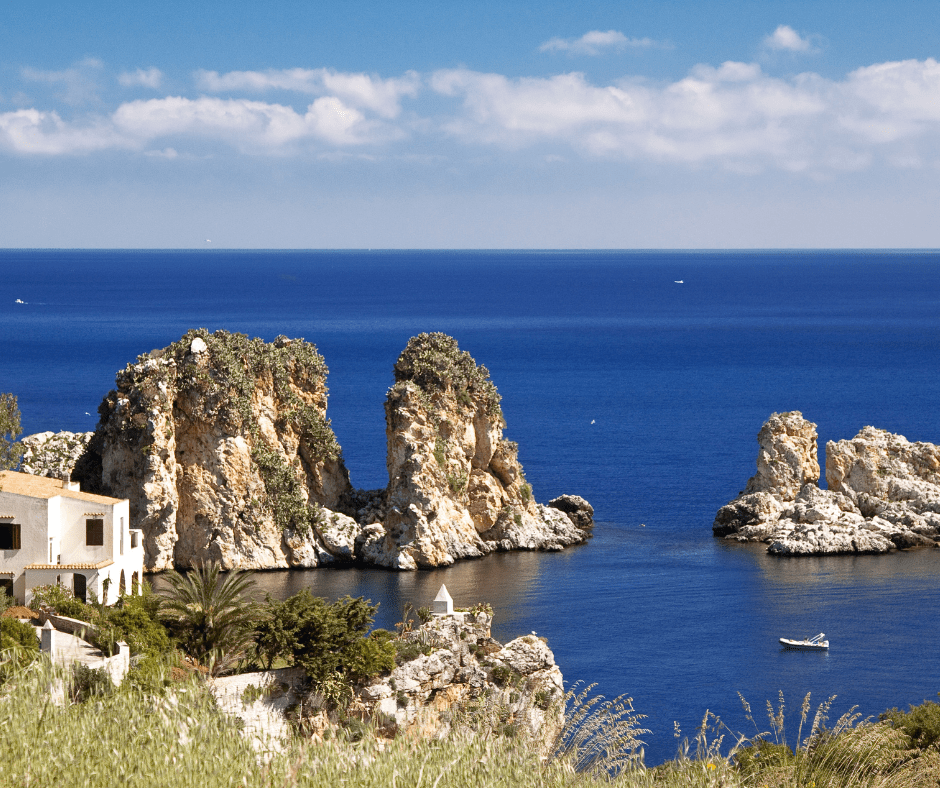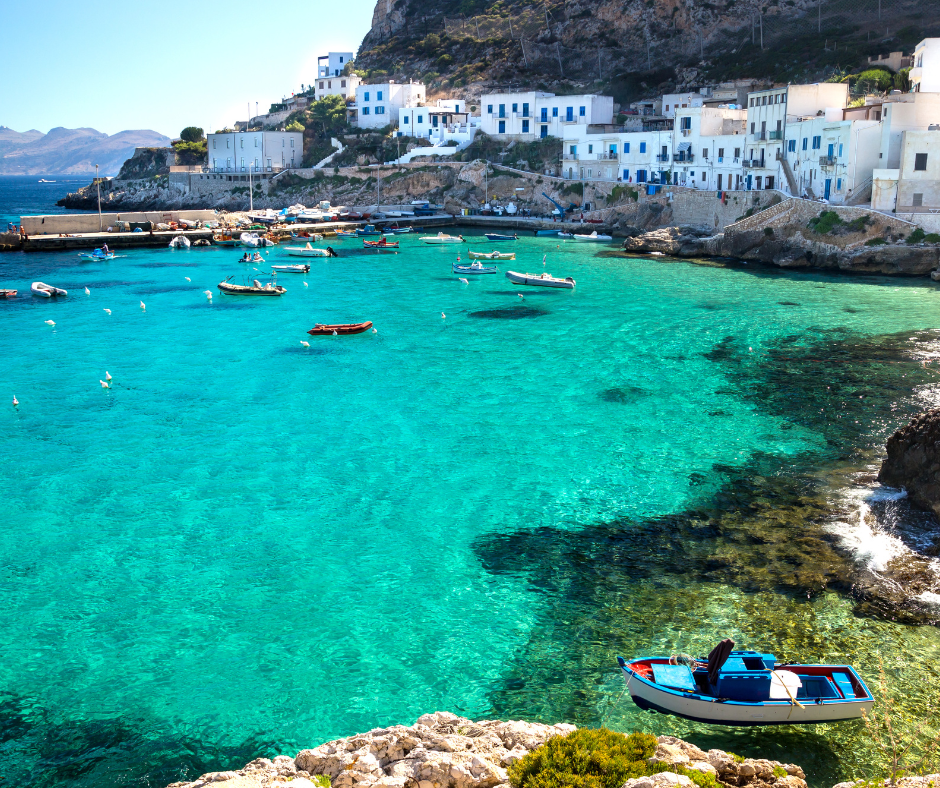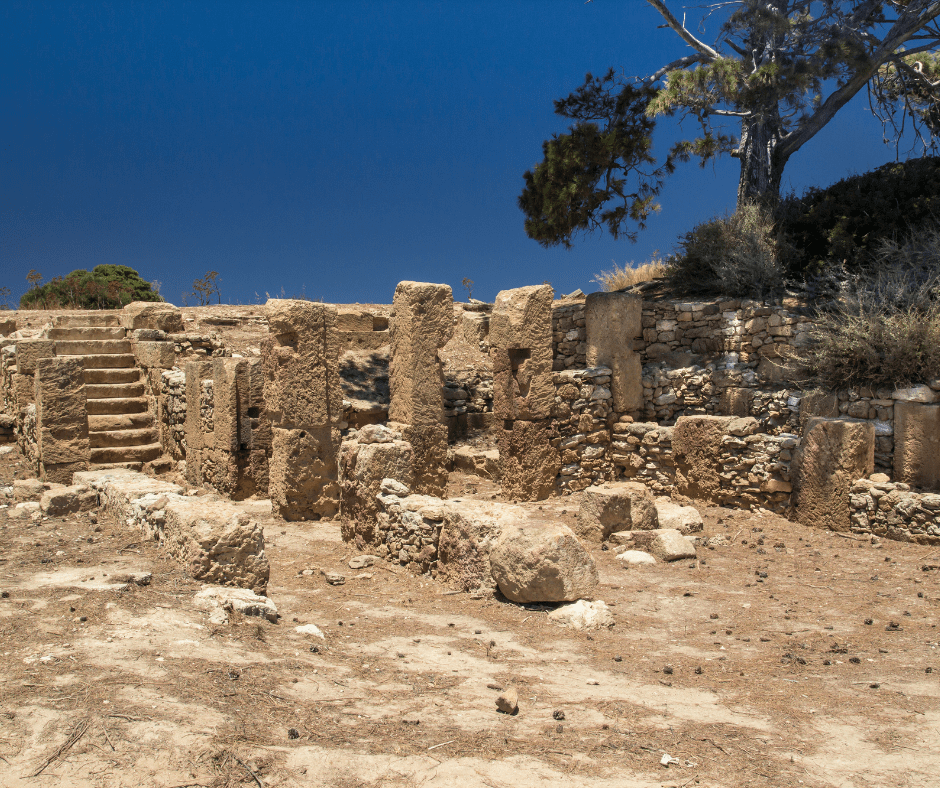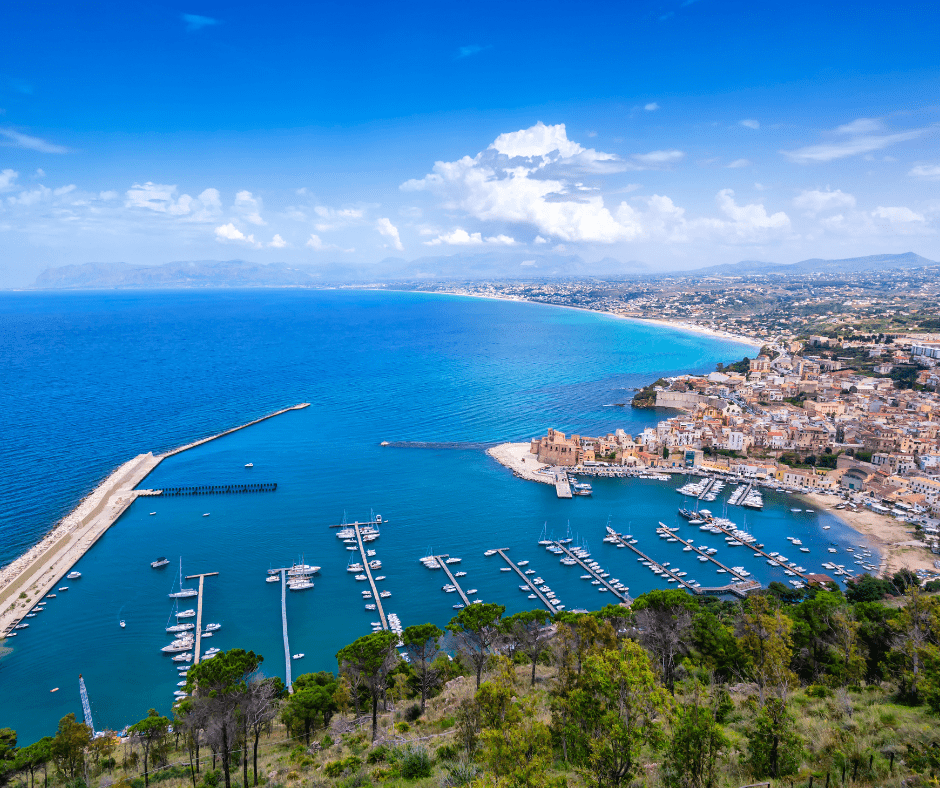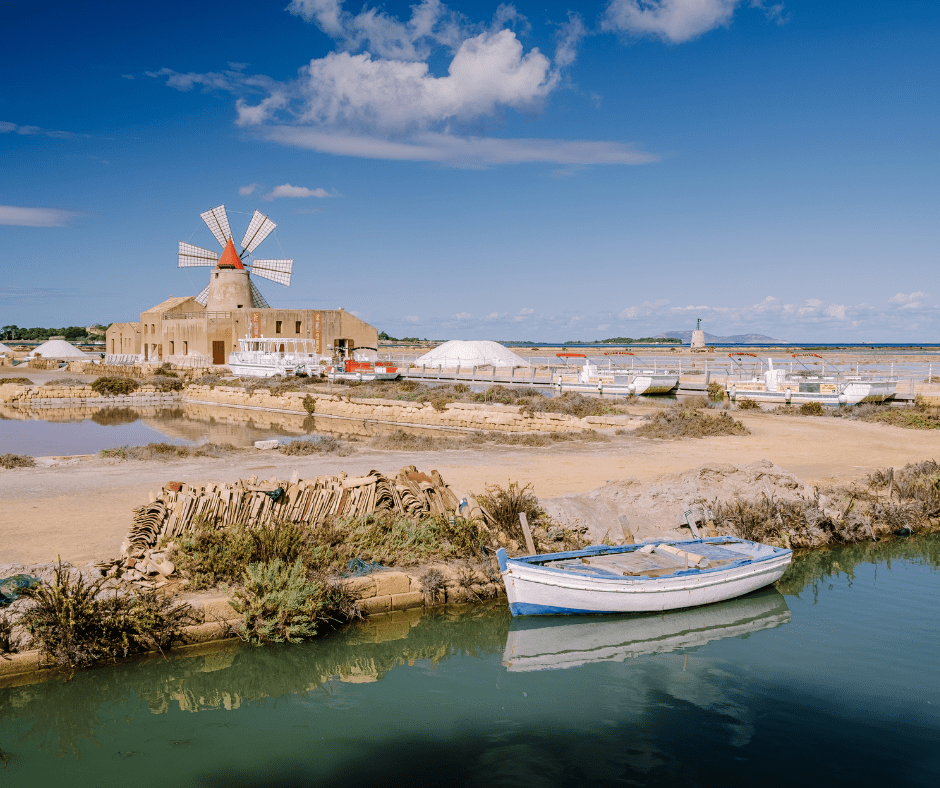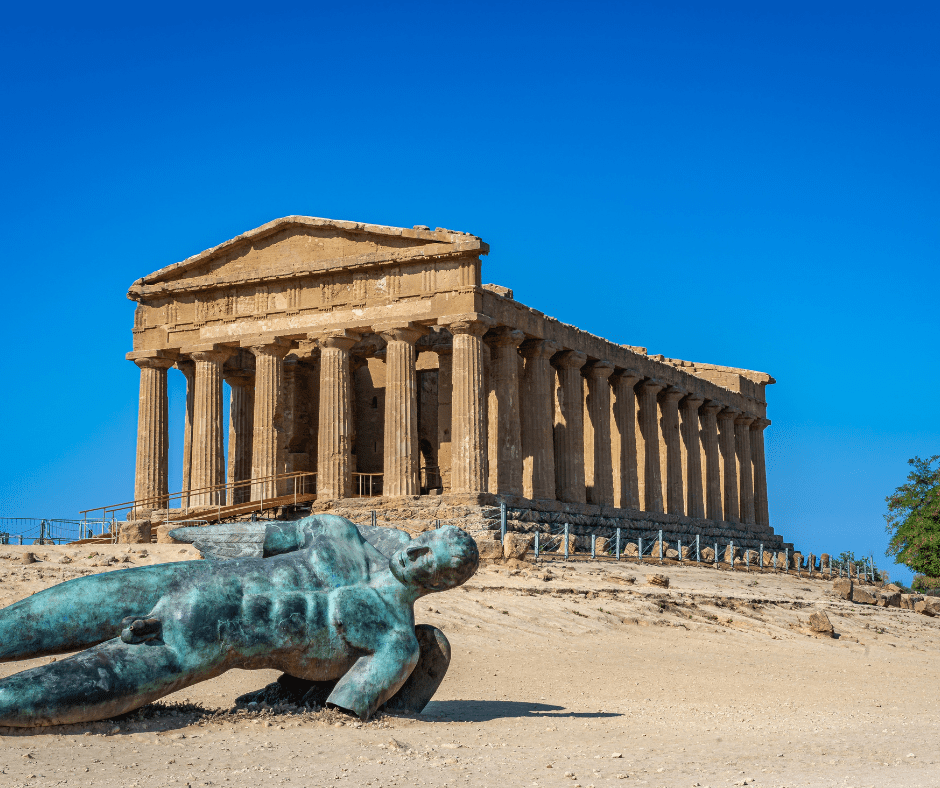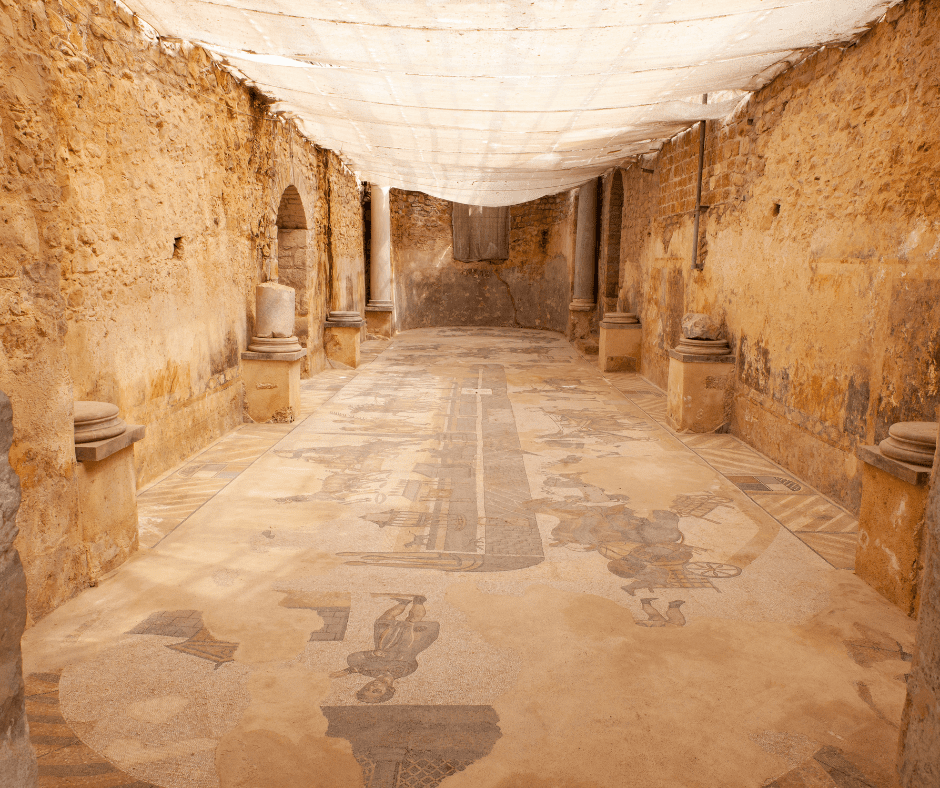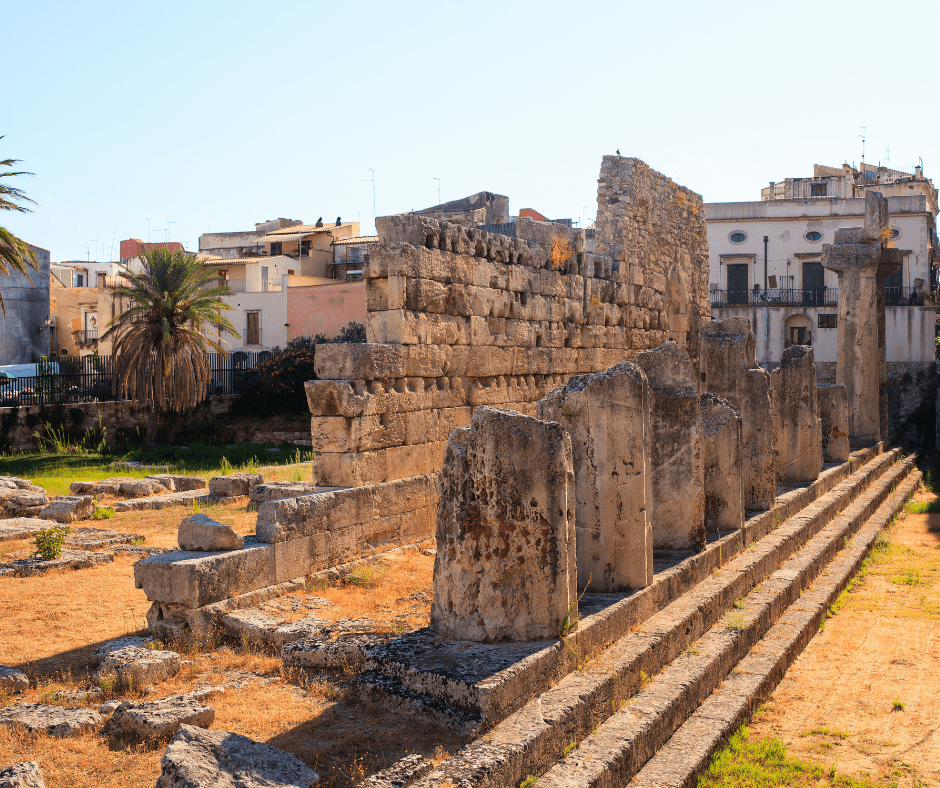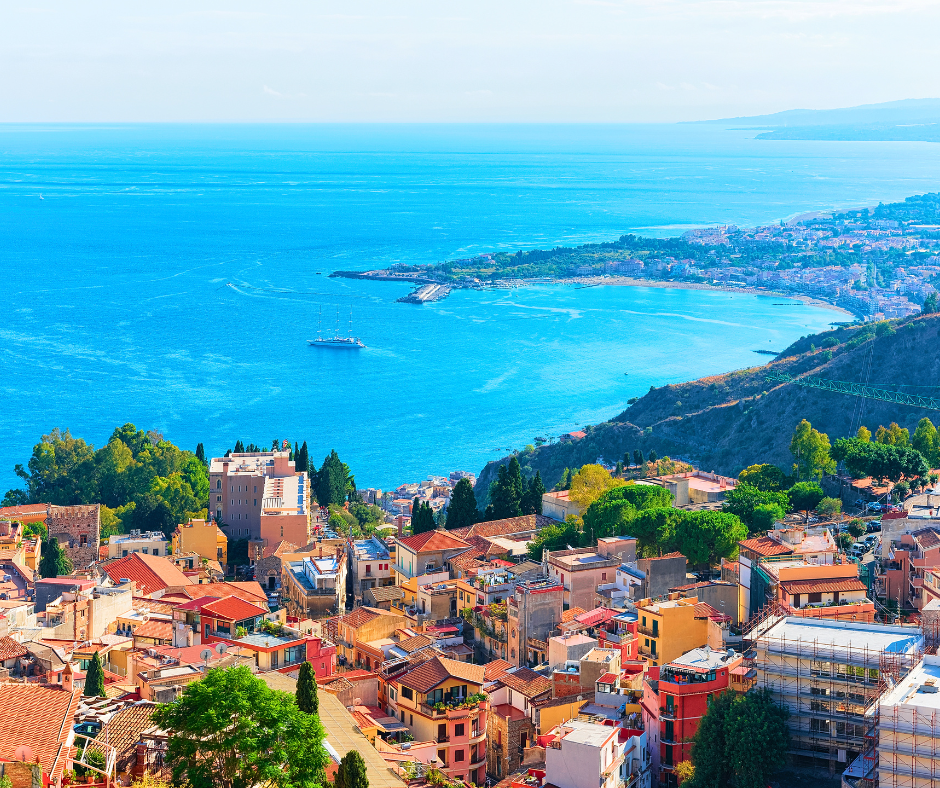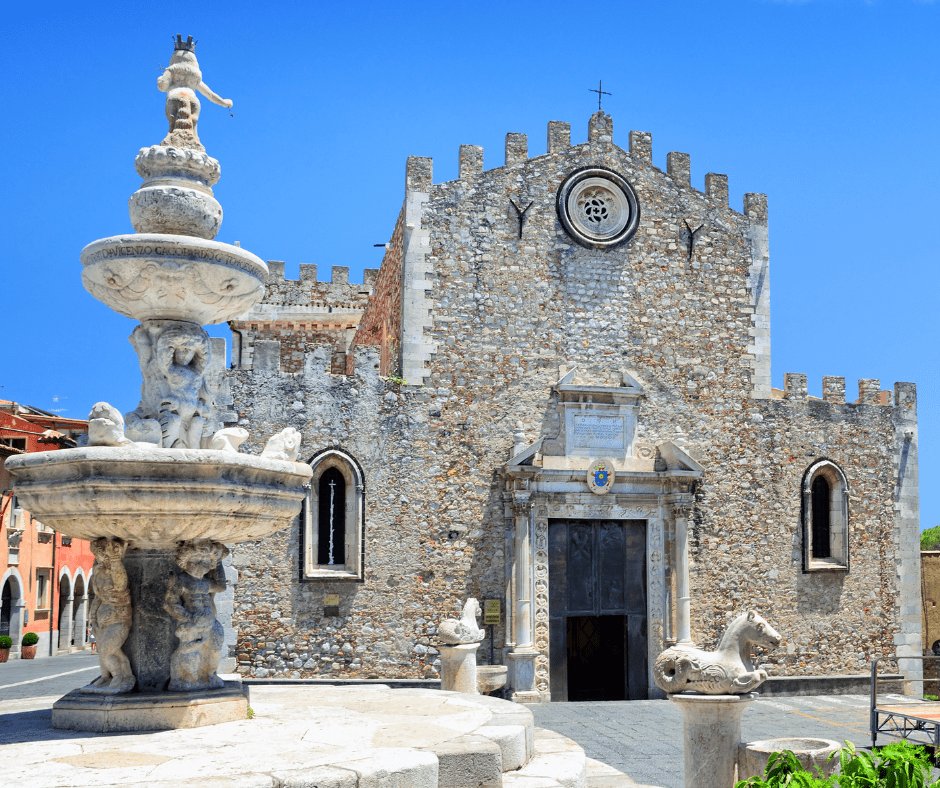 Spots are Limited...
Reserve Yours Today!
What Our Guests Say
We take pride in giving our tour guests the best experience. Read what they have to say.
I just returned from Guidester's Classic Germany trip, and what an incredible experience it was! A small group of friendly fellow travelers, excellent accommodations, knowledgeable and personable local guides, comfortable transportation, excellent food in authentic and historic venues, and Jack's extensive knowledge of European history, which he shares freely. The trip was well-planned to include the main sights you shouldn't miss, and the unique experiences that most tour companies can't provide, like a farmhouse cheese dinner, wine tastings and a table at Oktoberfest Jack makes his trips easy and fun, taking excellent care of his travelers from start to finish. I can't wait for my next trip!
Had a great trip to Italy. The group was small, 17 people, and we were able to get the full experience of the major attractions as well as off the beaten path places. The restaurants Jack selected were outstanding. And going to places that tourist don't normally go to was great. Jack is very knowledgeable about history and secured local tour guides that were also knowledgeable as well as entertaining. The tour had both busy days as well as down time. The tour was very well planned. We are definitely look at booking another guidester tour for next year.
There is no way I could have put together the adventure that Jack organized for us on the taste of Italy tour. To pack so much in, not feel rushed, have amazing place to stay just would not have happened I have always been a do it yourself person no matter what it is on this occasion at a friends advice joined Jacks tour. The experience exceeded my expectations fro the first hotel to the last day of departure. The advice on what to see when to see where to eat what sights to prioritize was invaluable in using my vacation time in the best way possible. Jack I also appreciated the personal time you were able to give everyone and the individual attention to their interest. Well done and thank you!
Having taken 3 trips with Jack, I always appreciate the attention to detail and quality that Jack has for the trips he leads. Time is balanced between scheduled, group events and free time to explore the city, using the guide we're provided before the trip begins. It's clear that Jack has a love of all things Europe, which he works to impart onto those on the trip.
This was our 2nd trip to Europe. We definitely didn't want a cookie cutter trip, on a tour bus, that took us past 7 cities in 8 days. Jack plans his tours very carefully and he is very knowledgeable regarding the sites we visited. The groups are small so you have a chance to get to know your fellow travelers. And, Jack is a lot of fun, he makes everyone feel at ease.
We had a sensational "trip of a lifetime" with Jack at Guidester traveling to Rome, Tuscany and Bologna. Jack was so knowledgeable and accommodating; he is certainly a "master at his craft"! Because of his insight, we not only saw the sights, we experienced them! We plan to travel with Jack again in the future and highly recommend his services - he knows all the local secrets!