Berlin, Germany's capital, is a vibrant blend of history, culture, and innovation. Explore iconic sites like the Brandenburg Gate, Berlin Wall remnants, and Museum Island. Savor diverse cuisine, from street food to Michelin-starred restaurants. Experience a thriving arts scene, lively nightlife, and a unique atmosphere that seamlessly bridges the past and the present. Berlin welcomes all with its unique charm and limitless possibilities.
A Brief History
Originally a medieval trading post, Berlin began to grow in significance when it became the capital of the Margraviate of Brandenburg in the 15th century. In 1701, Frederick I of Prussia declared himself king, establishing the Kingdom of Prussia with Berlin as its capital. Over the following centuries, Berlin became a major cultural and intellectual center, home to influential figures such as philosopher Immanuel Kant and composer Ludwig van Beethoven.
The late 19th century saw the unification of Germany and the rapid industrialization of Berlin. The city's architectural landscape transformed with the construction of iconic structures like the Reichstag and the Brandenburg Gate. The early 20th century brought both cultural flourishing, exemplified by the vibrant Weimar Republic period, and profound challenges, including the devastation of World War I.
The tumultuous 20th century shaped Berlin's destiny. The rise of the Nazi regime culminated in the infamous Berlin Wall's construction in 1961, dividing the city into East and West Berlin during the Cold War. The fall of the Berlin Wall in 1989 symbolized the end of the Cold War and the reunification of Germany. Today, Berlin stands as a vibrant, cosmopolitan city with a unique blend of historical landmarks, modern architecture, and a dynamic cultural scene, serving as a testament to its complex and evolving history.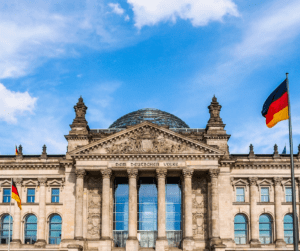 Reichstag
Situated in the heart of Berlin, The Reichstag is a symbol of Germany's tumultuous history and its resilient spirit. Originally constructed in the late 19th century, this iconic building has borne witness to pivotal moments in the nation's history. What truly sets the Reichstag apart is its stunning modern glass dome, a brilliant addition by renowned architect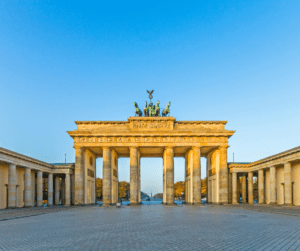 Brandenburg Gate
Berlin's iconic neoclassical monument, built in the late 18th century, symbolizes unity and freedom. Witnessing pivotal moments like the fall of the Berlin Wall, it's a historic masterpiece with stunning Doric columns and the Quadriga sculpture.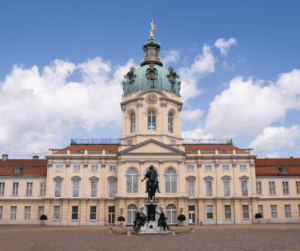 Charlottenburg Palace
 Berlin's baroque masterpiece, built in the late 17th century, showcases stunning architecture, opulent interiors, and beautiful gardens. Explore lavishly decorated rooms and stroll through palace gardens for a captivating glimpse into Prussian grandeur.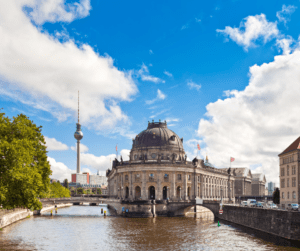 Museum Island
A UNESCO World Heritage Site in Berlin's heart, home to five world-class museums like the Pergamon and Neues Museums. With historical artifacts and neoclassical architecture amid lush gardens, it's a rich journey through art and history for all.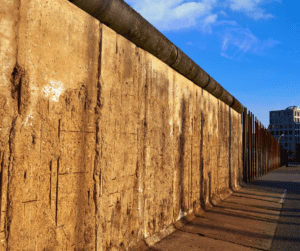 Berlin Wall Memorial
Along Bernauer Strasse, this site preserves remnants of the Cold War barrier dividing East and West Berlin. It features a reconstructed Wall section, watchtowers, and an informative center, offering a poignant insight into the city's history, division, and resilience.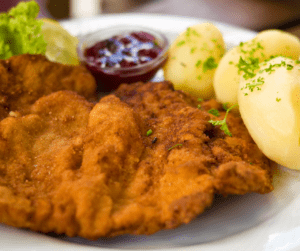 A delightful journey through a rich tapestry of flavors
For a taste of authentic German cuisine, authentic restaurants such as Max und Moritz  serve up classics such as sausages, schnitzel, and hearty stews.
Fine dining is on the rise in Berlin, with Michelin-starred restaurants such as Facil offering exquisite tasting menus and culinary experiences.
Make the most of the city by utilizing the excellent public transport system and the Berlin Welcome Card.
The Museum Pass is a value-packed choice. Ensure a seamless visit to popular sites by booking tickets in advance to bypass queues. 
Explore vibrant flea markets, such as Mauerpark on Sundays, for unique finds. 
"We worked with Jack and he was amazing!!! He made sure we had all of our tickets, transfers and itinerary. Everything was so smooth. The trip he put together was absolutely wonderful and we would definitely use him again! Can't wait for the next adventure!"
"My family and I have used Guidester on two of our trips. We've found it really helpful to cut through the overwhelming number of choices of things to do and see. Guidster offers a concise personal overview of the places we might be interested in visiting and makes it conveniently available on your phone."
"This was our 2nd trip to Europe. We definitely didn't want a cookie cutter trip, on a tour bus, that took us past 7 cities in 8 days. Jack plans his tours very carefully and he is very knowledgeable regarding the sites we visited. The groups are small so you have a chance to get to know your fellow travelers."
Choose The Service that Works Best for You!
Guidester provides several options to choose from to best suit your traveling needs. Choose one or choose all!
Get a personalized digital travel guide for Europe, curated by locals. It downloads to your phone and offers top recommendations for each destination.
Guidester simplifies international travel by assisting you with itinerary planning, hotel and airfare bookings, and tours. We also help you avoid errors and common pitfalls.
Join the Guidester Founder on a hand-crafted small group tour, exploring off-the-beaten-path destinations and experiencing unforgettable adventures.