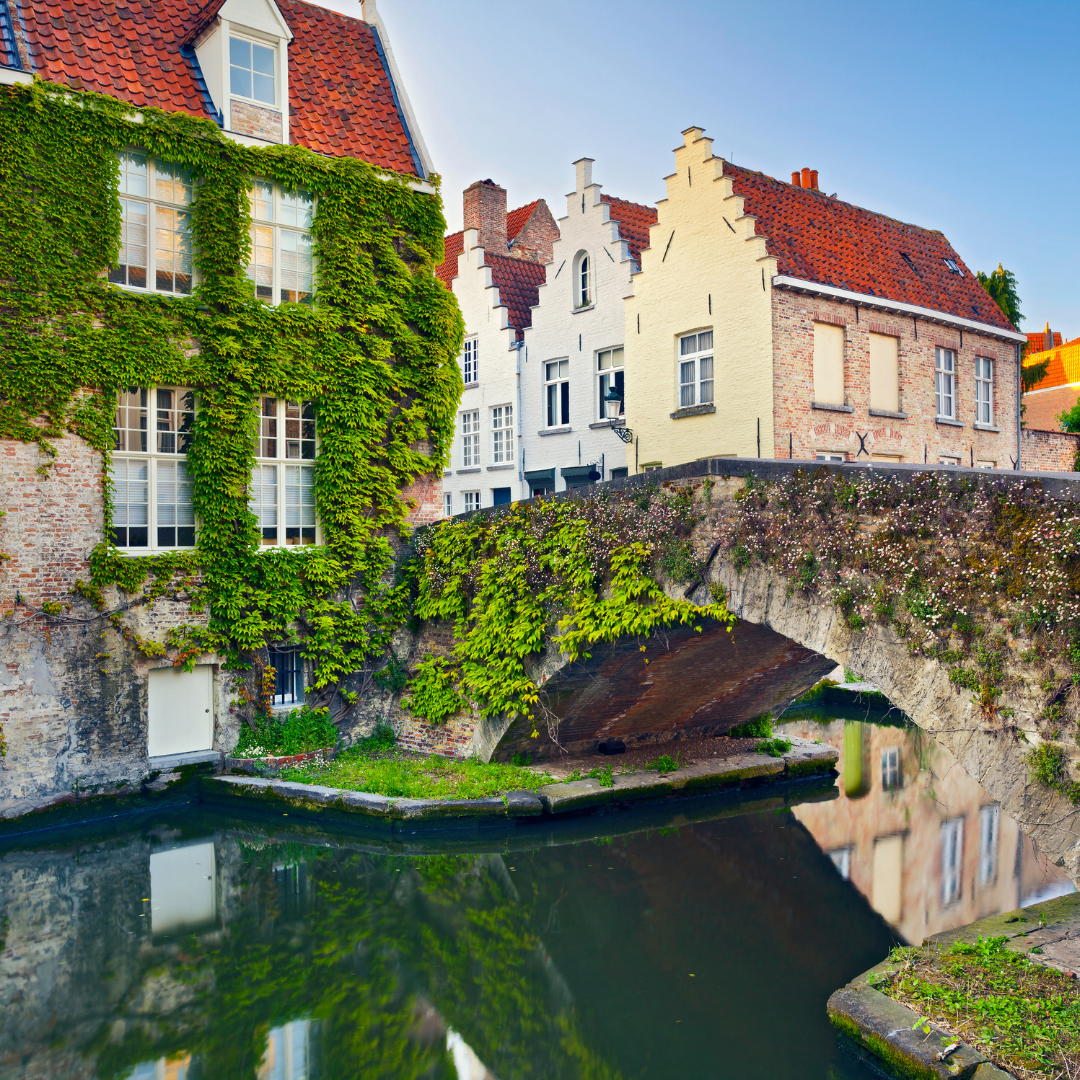 Bruges, often referred to as the "Venice of the North," is a captivating and picturesque city located in northwest Belgium. Renowned for its well-preserved medieval architecture, romantic canals, and rich history, Bruges is a UNESCO World Heritage Site that exudes a timeless charm that attracts visitors from around the world.
A Brief History
Bruges, with origins dating back to Roman times, flourished during the medieval period as a prominent trading center. By the 12th century, it became a bustling port city, connecting Northern Europe with the Mediterranean. Bruges' strategic location along trade routes fueled its economic prosperity.
Throughout the medieval era, Bruges played a pivotal role in the flourishing Flemish economy and became a cultural hub. The city's distinctive architecture, including its iconic medieval buildings and canals, reflects this prosperous period.
In the late 15th century, the silting of the Zwin River and shifts in trade routes led to Bruges' decline as a major port. The city, once a bustling economic powerhouse, entered a period of relative stagnation.
However, this decline played a crucial role in preserving Bruges' medieval charm. As economic activities shifted elsewhere, Bruges escaped the widespread modernization that affected many European cities during the Industrial Revolution.
In the 19th century, Bruges experienced a revival of interest as a cultural and historical treasure. Efforts to preserve its medieval architecture and canals gained momentum, attracting tourists and earning it the nickname "Venice of the North."
In 2000, UNESCO recognized the historic city center of Bruges as a World Heritage Site, acknowledging its well-preserved medieval architecture and urban planning.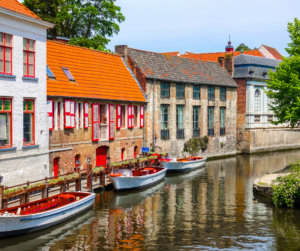 Canals of Bruges
The canals of Bruges weave a romantic tapestry through the city. These picturesque waterways offer scenic boat rides and charming waterside views, showcasing the city's medieval architecture and creating an unforgettable atmosphere.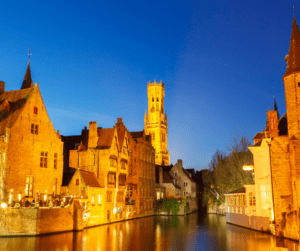 Quay of the Rosary
One of Bruges' most iconic and photographed spots, this picturesque canal corner offers a postcard-perfect view of historic buildings, a graceful arched bridge, and reflections in the tranquil waters.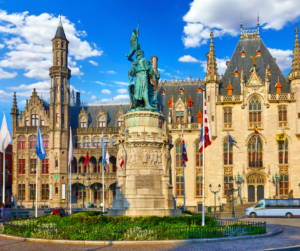 Market Square
  Encircled by charming, centuries-old buildings, Market Square is a bustling hub for locals and visitors alike. Dominating the square is the iconic Belfry of Bruges, which offers panoramic views of the city. The square hosts markets, festivals, and outdoor cafes, making it an ideal place to soak in the city's lively atmosphere while surrounded by stunning architecture and a rich sense of history.
Lake of Love
Lake of Love (Minnewater)  is a picturesque lake  known for its romantic setting, surrounded by lush greenery and a charming bridge that has earned it the nickname "Bridge of Love." The lake is a popular destination for couples and tourists, offering a tranquil escape within the heart of the city.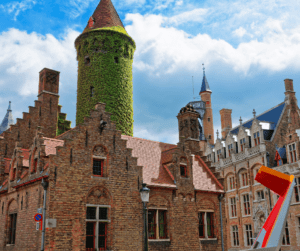 Gruuthuse Museum
Housed in a splendid 15th-century palace, The Gruuthuse Museum showcases a diverse collection of artifacts, including tapestries, silverware, musical instruments, and more.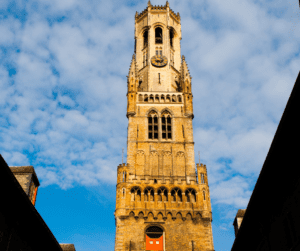 Belfry of Bruges
The Belfry of Bruges, a UNESCO World Heritage site,  offers stunning panoramic views Inside the Belfry, explore the historical exhibits and learn about the tower's fascinating history.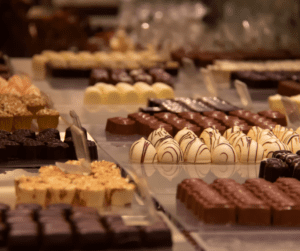 Belgian Chocolate
 Belgian chocolates are world-famous for their quality and taste. One of the famous chocolate shops in Bruges, Belgium, is "The Chocolate Line." Founded by renowned chocolatier Dominique Persoone, this shop is known for its innovative and artistic approach to chocolate.  
Local Markets
Explore the local markets, such as 't Zand Market Square and 't Hoogste van Brugge, to discover artisanal cheeses, bread, and other delicacies that make for perfect picnic ingredients.
Consider staying in the city center, particularly around the Markt or Burg squares, for easy access to attractions and the charming atmosphere.
Look for combo tickets that include entry to multiple museums and attractions to save on admission fees, like the Bruges City Card.
Don't miss the opportunity to take a boat tour along the picturesque canals for a unique perspective of the city. 
"We've used Guidester several times now for trips to England, Italy, and Poland. It's a great service with a knowledgeable staff that loves Europe!"
"My family and I have used Guidester on two of our trips. We've found it really helpful to cut through the overwhelming number of choices of things to do and see. Guidster offers a concise personal overview of the places we might be interested in visiting and makes it conveniently available on your phone."
"Jack did a fantastic job preparing our trip plans so all we had to do was go, have fun and no stress. All sightseeing was well organized. I would highly recommend Jack for your next adventure."
Choose The Service that Works Best for You!
Guidester provides several options to choose from to best suit your traveling needs. Choose one or choose all!
Get a personalized digital travel guide for Europe, curated by locals. It downloads to your phone and offers top recommendations for each destination.
Guidester simplifies international travel by assisting you with itinerary planning, hotel and airfare bookings, and tours. We also help you avoid errors and common pitfalls.
Join the Guidester Founder on a hand-crafted small group tour, exploring off-the-beaten-path destinations and experiencing unforgettable adventures.