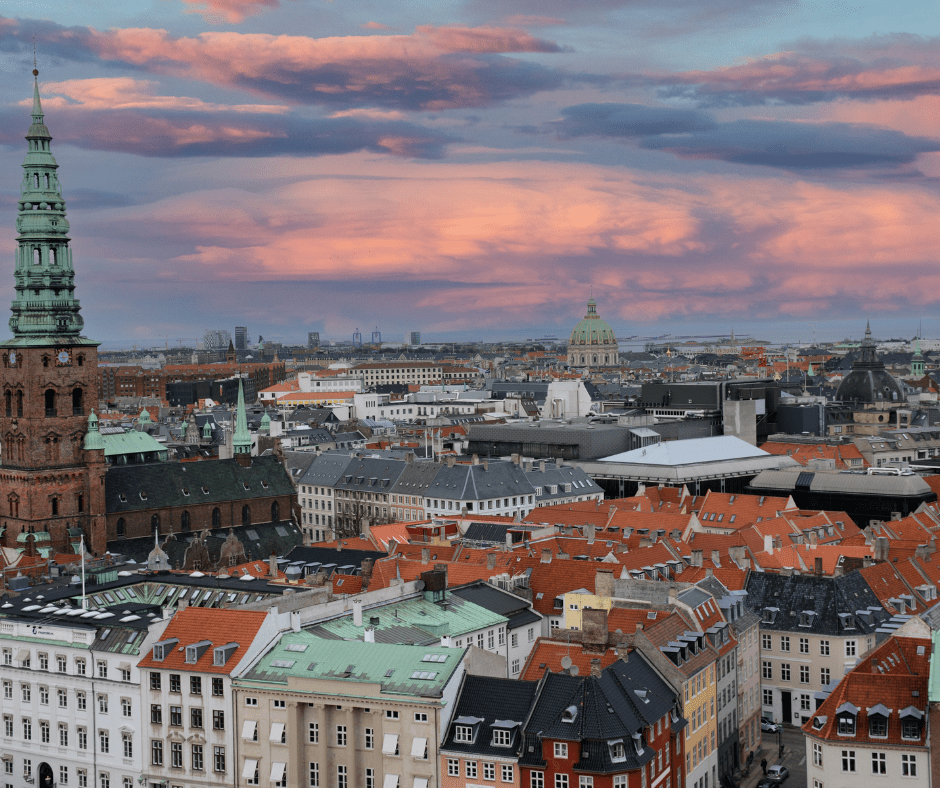 Denmark's vibrant capital is celebrated for its rich history, iconic landmarks, progressive culture, and commitment to sustainability. The city's culinary scene and museums offer a taste of Danish heritage. 
A Brief History
Established as a fishing village in the 10th century, Copenhagen gradually evolved into a bustling medieval trading hub by the 12th century. The city's strategic location on the Øresund Strait facilitated trade and maritime activities, contributing to its economic growth.
The city became the capital of Denmark in the 15th century, marking the beginning of its political significance. During the Renaissance, King Christian IV played a crucial role in shaping the city's architectural landscape, commissioning iconic structures such as the Round Tower and Rosenborg Castle. Copenhagen experienced prosperity but also faced challenges, including devastating fires and the impact of wars with Sweden.
In the 19th century, Copenhagen underwent extensive urban development, transforming into a modern city. The construction of the Tivoli Gardens in 1843 marked the beginning of a new era in entertainment and recreation. The city continued to grow and modernize, and in the 20th century, Copenhagen played a significant role in the resistance movement during the German occupation in World War II.
Today, Copenhagen stands as a dynamic and cosmopolitan city, celebrated for its commitment to sustainability, innovative urban planning, and a high quality of life.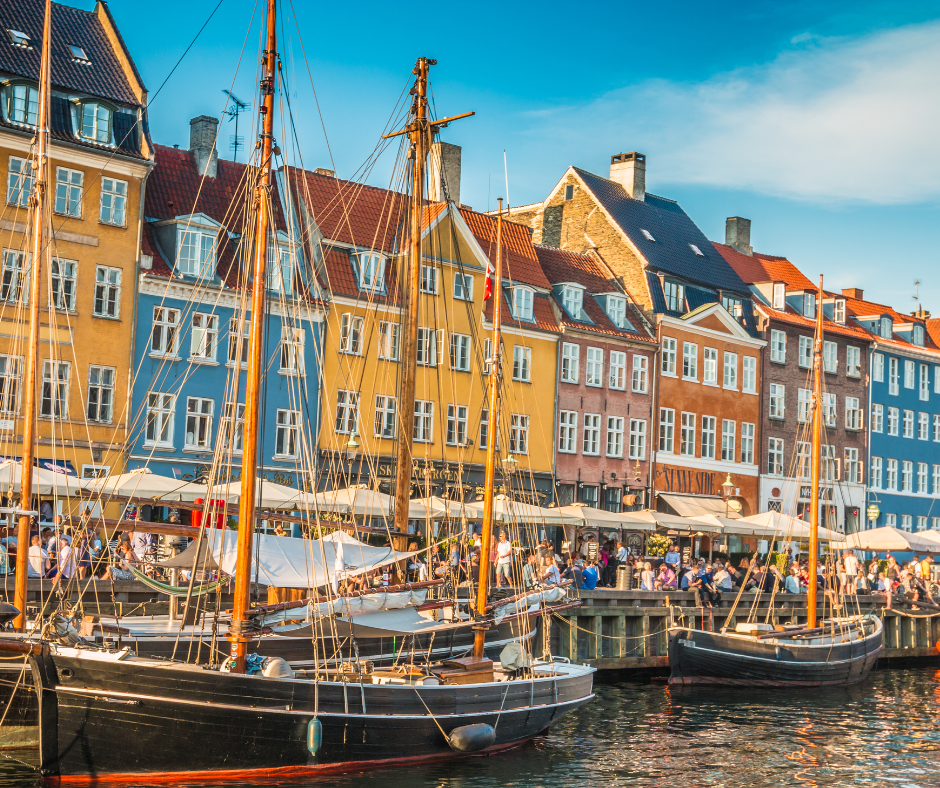 Nyhavn
At this iconic waterfront, colorful 17th-century townhouses, waterfront dining, boat tours, and cultural events come together to offer a captivating experience that beautifully encapsulates the city's historic and modern allure.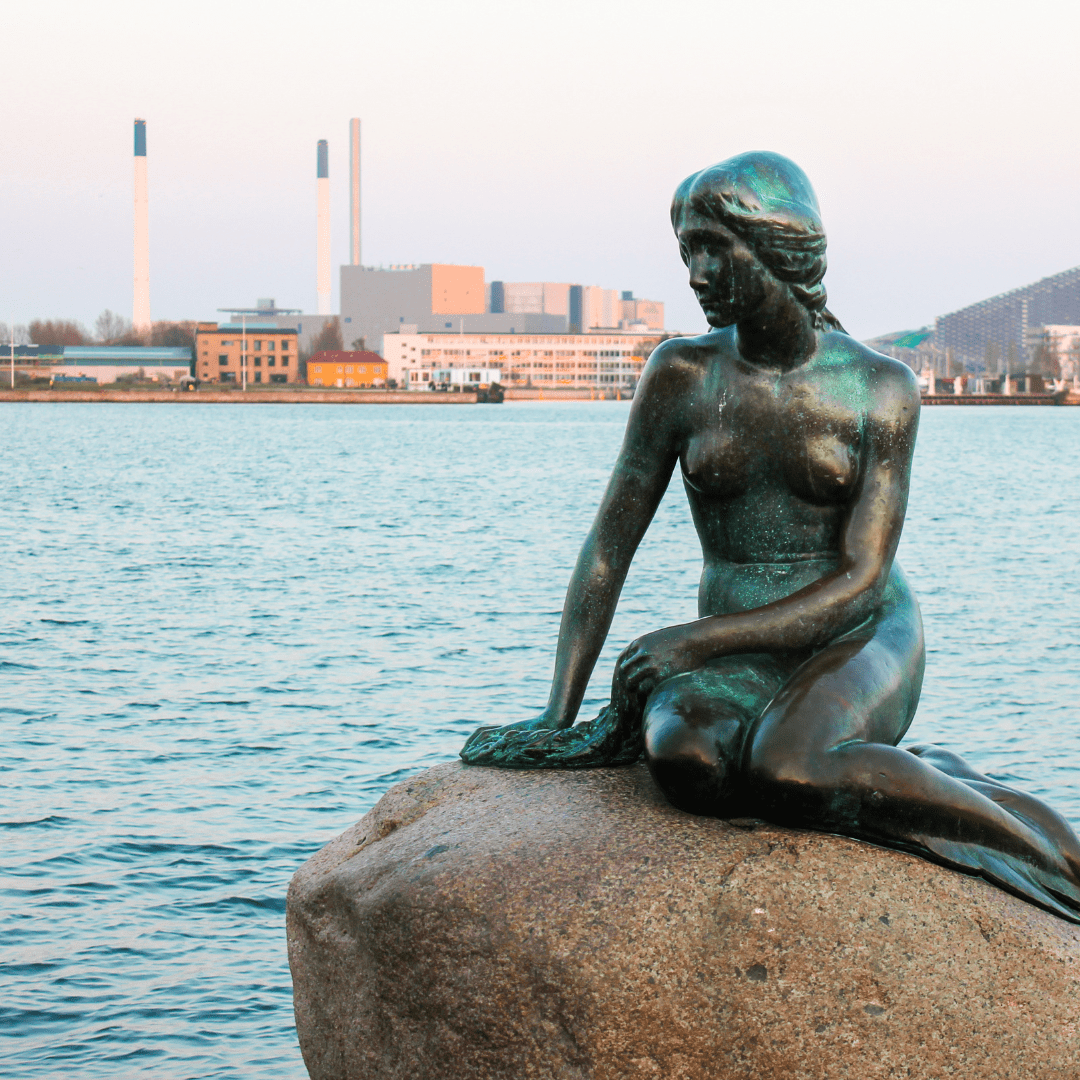 The Little Mermaid Statue
The Little Mermaid statue captures hearts with its poignant beauty. Inspired by Hans Christian Andersen's fairy tale, it perches by the waterfront, gazing longingly at the sea. Created in 1913, it's a testament to Danish craftsmanship and enduring magic of Andersen's storytelling. 
The Round Tower
The Round Tower (Rundetårn) was built in the 17th century as an astronomical observatory. Its unique cylindrical design, a marvel of Renaissance architecture, allows visitors to ascend to the top via a spiral ramp rather than stairs. At the summit, a mesmerizing panoramic view of the city awaits.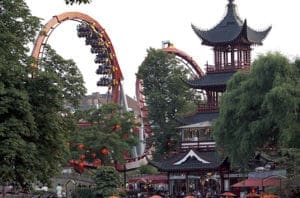 Tivoli Gardens
 Since 1843, Tivoli Gardens has enchanted visitors with its lush gardens, thrilling rides, and dazzling entertainment. This historic attraction boasts a nostalgic charm, with vintage carousels, open-air concerts, and a myriad of dining options.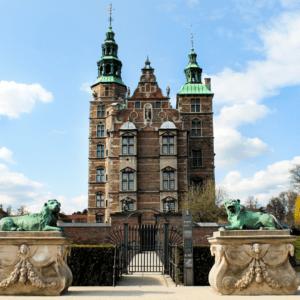 Rosenborg Castle
 Built in the early 17th century, Rosenborg Castle exudes regal opulence with its ornate interiors and stunning gardens. Visitors can marvel at the Danish Crown Jewels, displayed in the castle's vault, and explore lavishly furnished rooms that provide a glimpse into royal life. The surrounding King's Garden offers a serene retreat.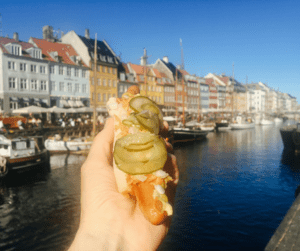 Tradition meets Innovation
Copenhagen's culinary scene has undergone a remarkable transformation in recent years, gaining international recognition. The city boasts numerous Michelin-starred restaurants, including Noma, which has frequently been named the world's best restaurant. 
Beyond fine dining, Copenhagen embraces a diverse food culture. The city's street food markets, like Torvehallerne and Reffen, offer a wide array of international cuisines and showcase the city's commitment to sustainability.
 Discover the city like a local by renting a bike to explore its bike-friendly infrastructure.
Visit Tivoli Gardens in the late afternoon or evening for a magical experience.
Consider day trips to coastal towns like Helsingør and Roskilde for more adventures.
"Having taken 3 trips with Jack, I always appreciate the attention to detail and quality that Jack has for the trips he leads. Time is balanced between scheduled, group events and free time to explore the city, using the guide we're provided before the trip begins. It's clear that Jack has a love of all things Europe, which he works to impart onto those on the trip."
"My family and I have used Guidester on two of our trips. We've found it really helpful to cut through the overwhelming number of choices of things to do and see. Guidster offers a concise personal overview of the places we might be interested in visiting and makes it conveniently available on your phone."
"This was our 2nd trip to Europe. We definitely didn't want a cookie cutter trip, on a tour bus, that took us past 7 cities in 8 days. Jack plans his tours very carefully and he is very knowledgeable regarding the sites we visited. The groups are small so you have a chance to get to know your fellow travelers."
Choose The Service that Works Best for You!
Guidester provides several options to choose from to best suit your traveling needs. Choose one or choose all!
Get a personalized digital travel guide for Europe, curated by locals. It downloads to your phone and offers top recommendations for each destination.
Guidester simplifies international travel by assisting you with itinerary planning, hotel and airfare bookings, and tours. We also help you avoid errors and common pitfalls.
Join the Guidester Founder on a hand-crafted small group tour, exploring off-the-beaten-path destinations and experiencing unforgettable adventures.