As the capital of Scotland for nearly six hundred years, Edinburgh has a vibrant historic district with a beautiful mix of new and old. The city has undergone many periods of cultural advancement, and during the Enlightenment of the 18th century experienced an unprecedented wave of intellectual, scientific, and architectural accomplishments which bestowed the city the nickname 'Athens of the North'.
A Brief History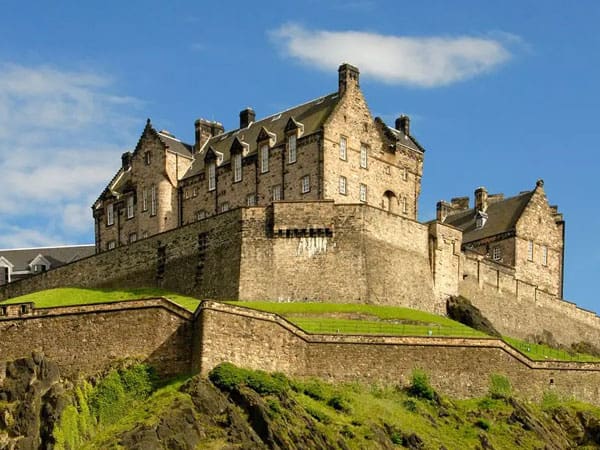 Edinburgh Castle
The top visitor attraction in the city is on the Royal Mile on Castle Rock, which used to be a volcano in ancient times. You can see amazing panoramic views of the city from here. Castle highlights include the Crown Jewels, the Stone of Destiny, and the world's oldest cannon (fired daily at 1pm)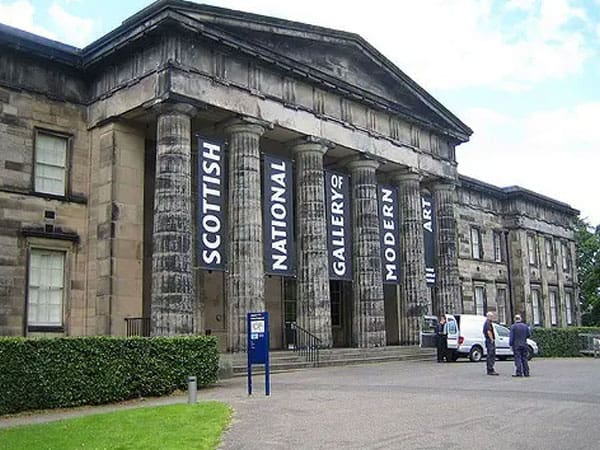 The Scottish National Gallery of Modern Art
A must-see venue for modern and contemporary art. Modern One is housed in a neoclassical building, which was designed by William Burn in 1825. You can see great examples of global and regional paintings here, including works by old masters such as Constable, Turner, Monet, Van Gogh, Botticelli, Raphael, Titian, Rembrandt, Vermeer, and an excellent collection of Scottish paintings.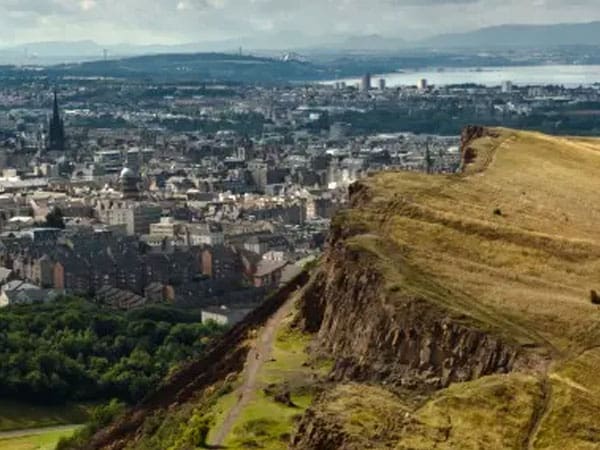 Arthur's Seat
The name given to the hill made of volanic remains looming over the city. It's a top tourist destination in Edinburgh, and an iconic landmark in the city. You can take a hike to the top, from where you have unrivaled views of the city and the surrounding countryside and sea. The hike will take around 45 minutes to an hour.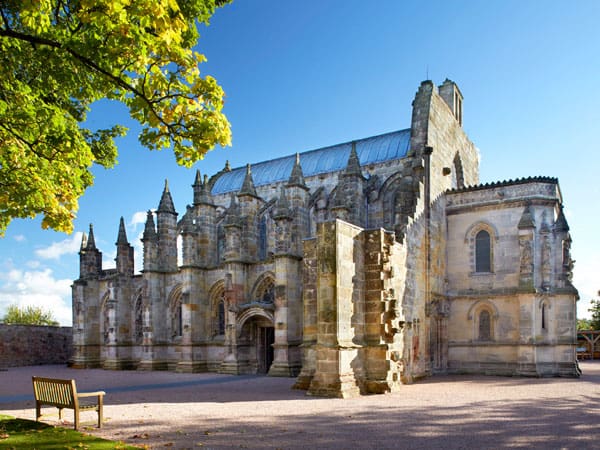 Rosslyn Chapel
Only a 20 minute drive from the city center, Rosslyn Chapel, was established in the 1400s by the same family that owns it today and serves as one of Scotland's most remarkable buildings. The chapel also appeared in the famous Dan Brown book/movie "The Da Vinci Code".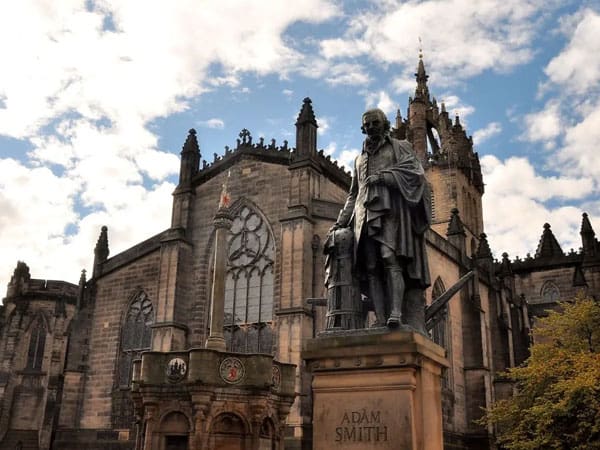 St. Giles Cathedral
St. Giles Cathedral is uniquely Scottish in its architecture and its welcoming atmosphere. Take a look inside for some elegant wood carvings and stonework, and the wall banners that offer a colorful element to the space.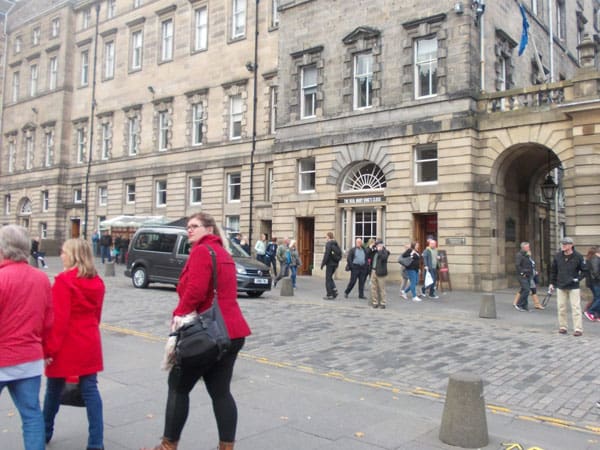 The Real Mary King's Close Tour
Explore the historic area and unknown secrets of the city. Located far into the Royal Mile, the area looks just like it would have been in the 1600s. Bookings must be made 24 hours before your visit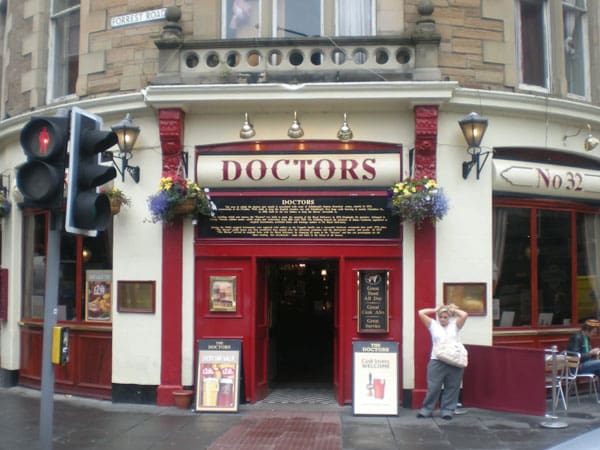 Don't miss out on…
Doctor's Pub! This is one of my favorite local pubs in the city for both food and drink. Doctor's is a traditional pub serving up classic pub fare with a historic feel and lively atmosphere.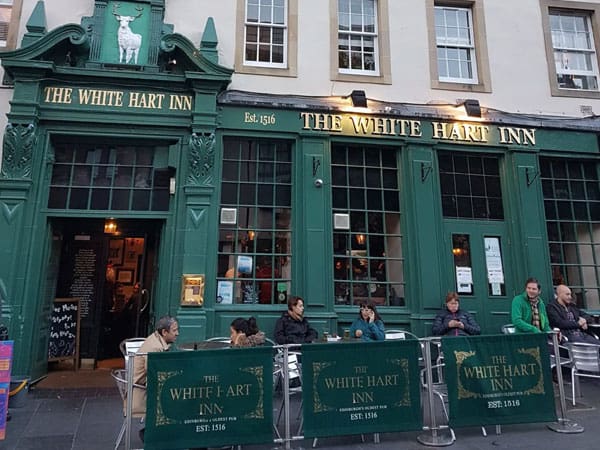 The White Hart
Established in 1516, The White Hart Inn is one of the oldest and most historical pubs in Edinburgh and a tourist attraction in its own right. Past customers have included the poets Robert Burns and William Wordsworth.
Staying in the Old Town as close to the Royal Mile as possible is what I would recommend. Most of your major attractions lie in the Old Town and nothing beats the charming atmosphere of the areas old buildings and cobble stone streets.
Ramsey Gardens lies at the foot of the castle and would be an absolute treat if you are able to spend a bit on your hotel accommodation.
Edinburgh from Calton Hill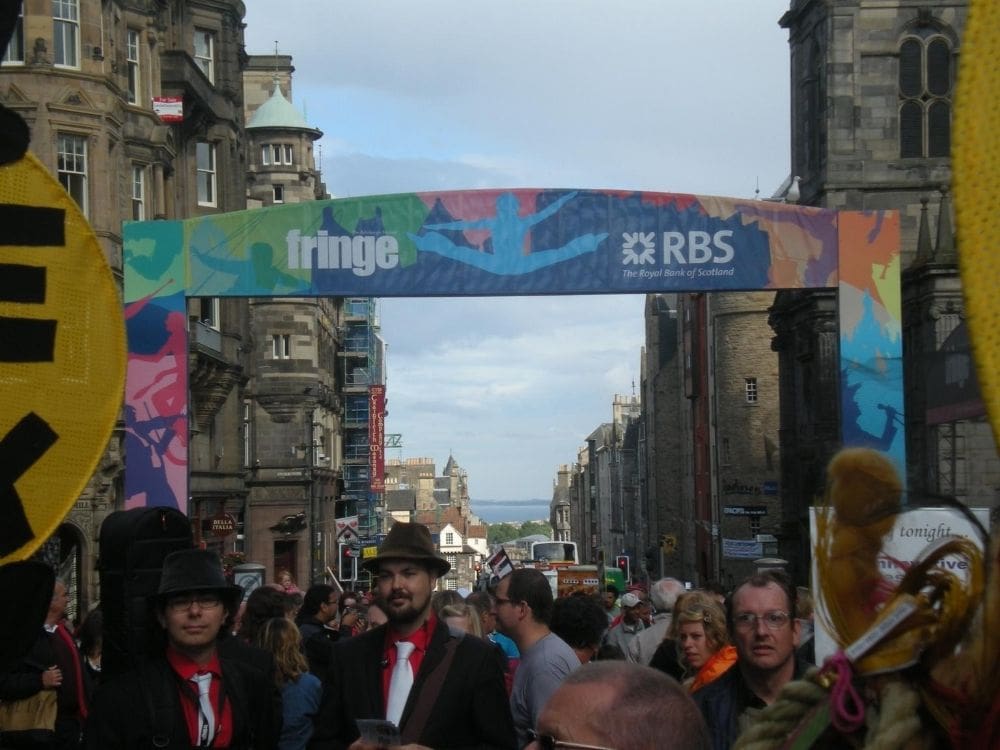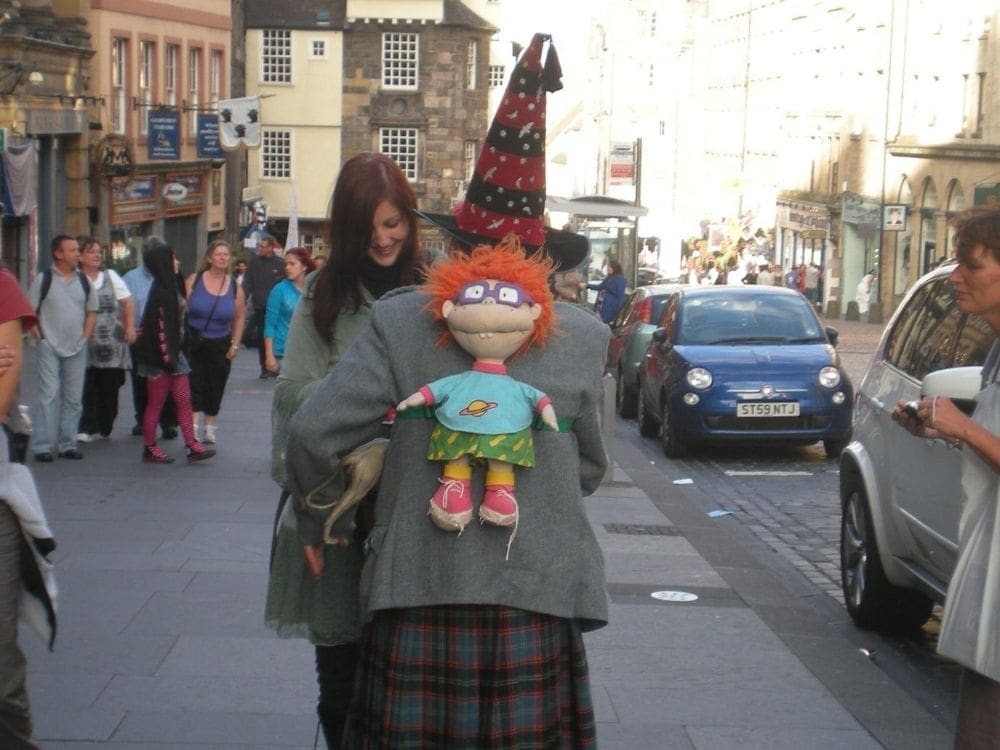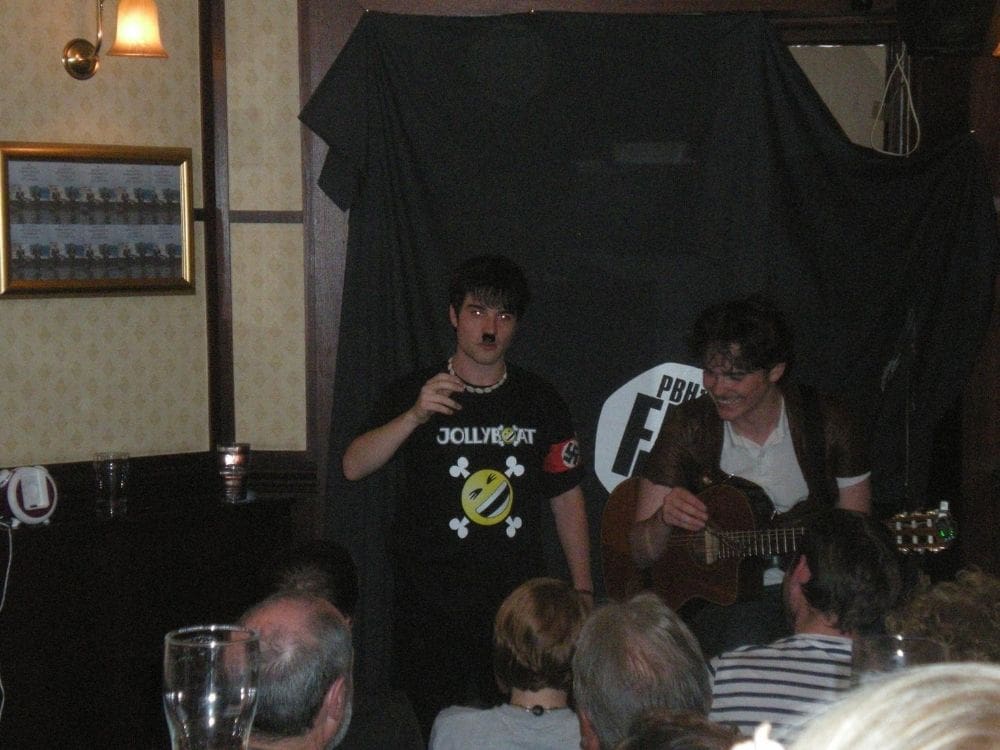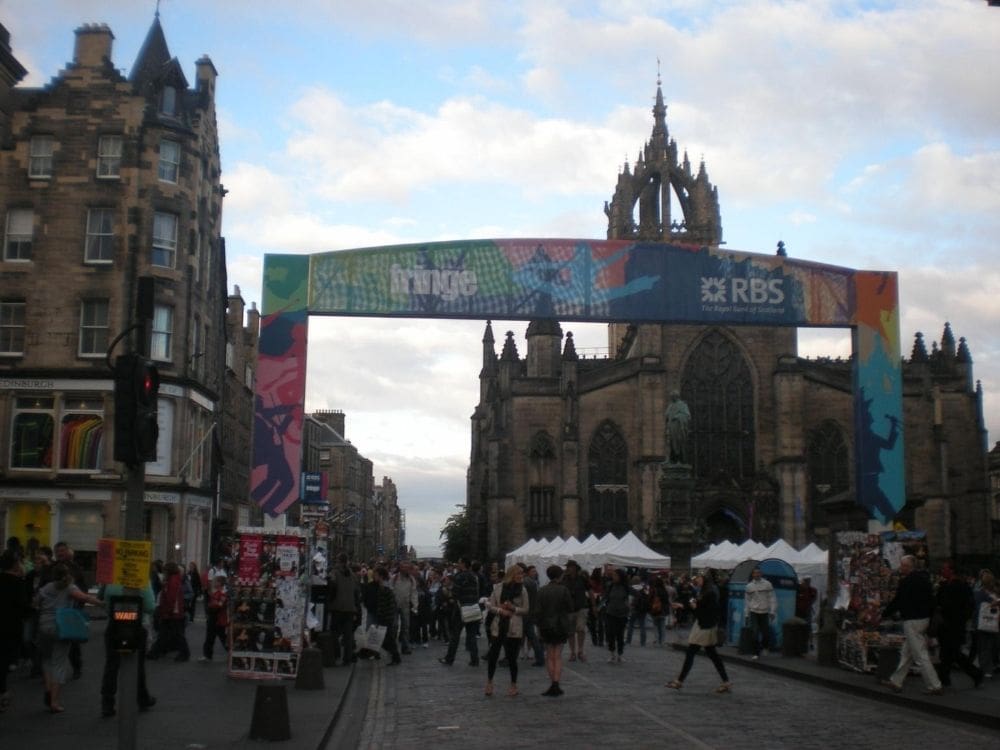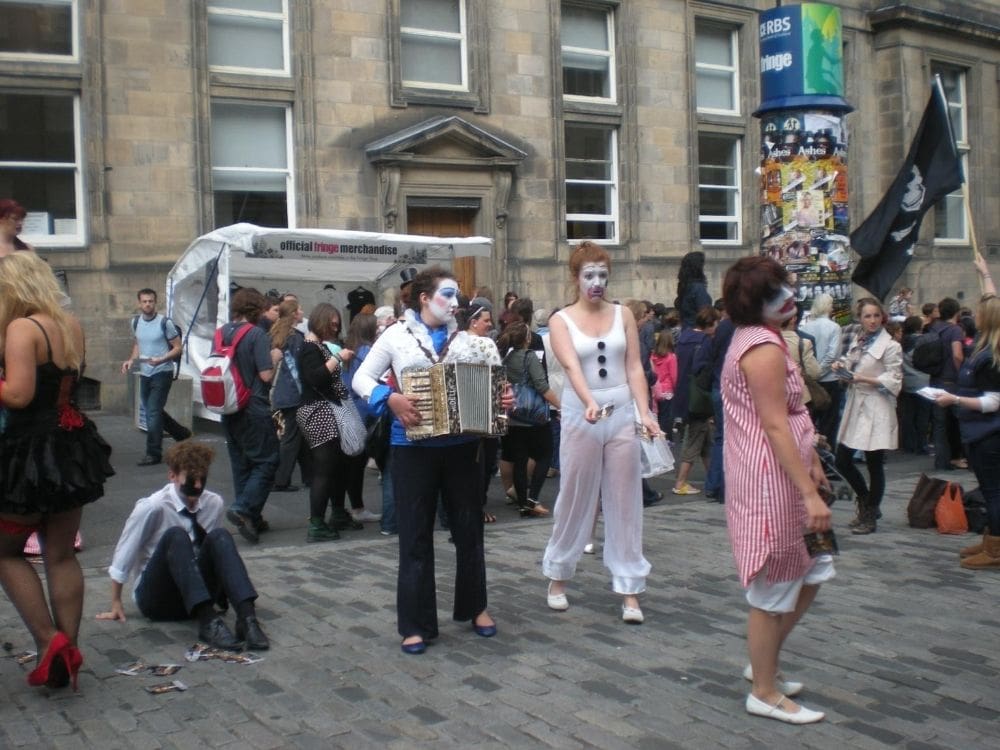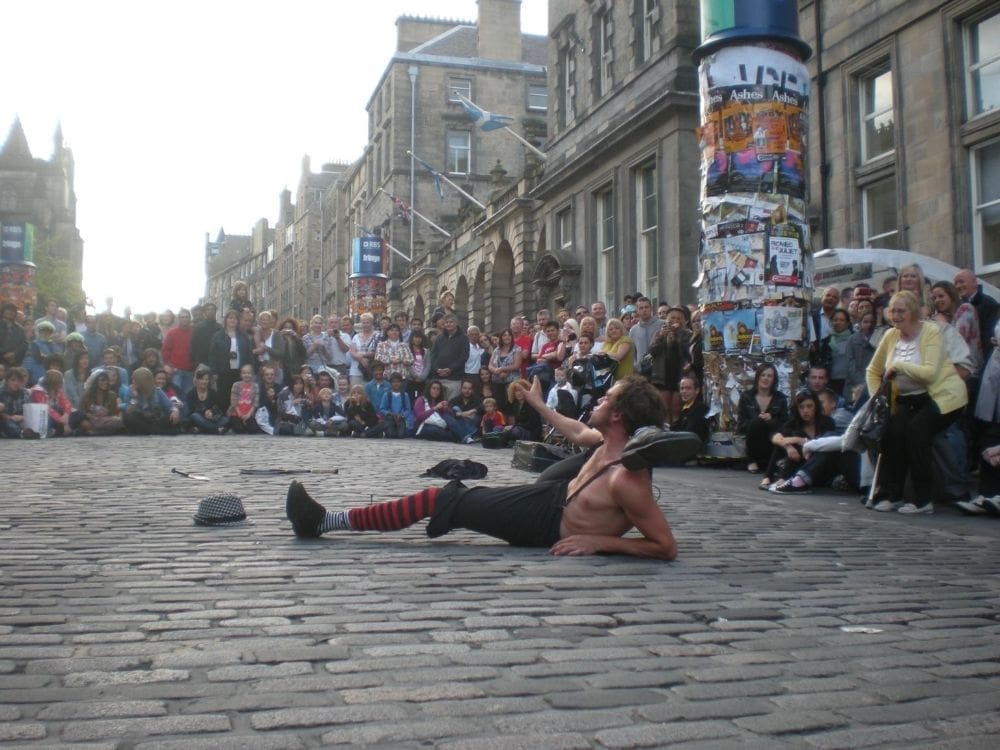 Edinburgh Fringe Festival
Every year for about three weeks in August Edinburgh comes alive in a display like no other. The Edinburgh International Festival, established in 1947, is the world's largest performing arts festival drawing performers from every corner of the map. The city's museums, pubs, restaurants, and art spaces are brought together with a remarkable calendar of events showcasing the best original performances from different genres across the performing arts spectrum.
It's truly a wonder to behold. The energy of the city is absolutely buzzing day and night with all kinds of unique sights and sounds that keep you mesmerized as you wander from street to street.
My fringe festival experience definitely gave me a different perspective on the capital of Scotland. I had already visited several times before this and already was smitten given I'm a total geek for anything history and Scotland. Braveheart is my favorite movie and despite the fact that it's just an awesome film it really brings home the power of Scotland's rich history. Edinburgh has history and beauty in spades, and adding in the eclectic global festival just puts it all over the top.
My fringe experience was a number of years ago so I was staying in a local hostel at the time, which actually ended up for the best as I met a lot of people to hit the shows with. The festival is setup in a manner that spreads across the entire city. Nearly every useable building it seems like is occupied at one time or another from small off the cuff improv shows to full blown five star experiences.
There are also wonderfully strange and interesting street performers on every street and every corner acting out some new trick you've never seen before. What I loved about this was the immense diversity of entertainment and performing arts. You could literally walk in on just about anything as many of the shows at local pubs and restaurants were free.
I walked down into a small underground pub and found a couple guys improving the goofiest things from Hitler to their made up pirate band name 'the Jolly Boat'. You know you're having a pint and being entertained by people from all over the world. then then you go next door and pay a few pounds for a first class Shakespearean play. It's amazing…and also exhausting.
I'd say two to three days would be more than enough time to spend at the festival if you're going most of the day. If you'd like to spread it out with just a few events here and there then four or five days would do as well. But, be warned even though you may not attend any events the city will still be packed with performers, local, tourists, and festival goers so you are still dealing with the event indirectly.
It's best to get a couple days in at the festival then move outside of Edinburgh to complete the Scotland experience. I could write all day long about where to head to once outside Edinburgh so keep an eye out for more destinations to pop up on the Virtual Vacation map. But, here are a few destinations outside of Edinburgh that I would highly recommend – Stirling Castle and Wallace Monument, The Cairngorms, Inverness and Loch Ness, Culloden Field, Isle of Skye, Orkney Islands. The Orkneys are out in the North Sea off the Northern Scottish coast and take a wee bit of time to reach, but really some of the most spectacular scenery in all of Scotland.

Walk along the Royal Mile
Discover the view from Arthur's Seat
Walk around Cowgate Street
"My wife and I have worked with Jack at Guidester now on two trips in Europe. One was a self guided adventure in Ireland and the second was a trip to Italy where he personally led the adventure. And in both cases he has put us in the must see places."
"My husband and I spent two weeks in southern England and relied on the Guidebook from start to finish. From what to see, what to eat, and how to get there, the Guidebook was invaluable. We were provided with pertinent logistic information as well as the most interesting pubs and restaurants. We experienced small towns and pubs that we would never have ventured into had it not been for the wealth of information the Guidebook contained. It took all of the guesswork out of enjoying the history and beauty of England. I will without hesitation use its expertise in future travel!"
"This was our 2nd trip to Europe. We definitely didn't want a cookie cutter trip, on a tour bus, that took us past 7 cities in 8 days. Jack plans his tours very carefully and he is very knowledgeable regarding the sites we visited. The groups are small so you have a chance to get to know your fellow travelers."
Choose The Service that Works Best for You!
Guidester provides several options to choose from to best suit your traveling needs. Choose one or choose all!
Get a personalized digital travel guide for Europe, curated by locals. It downloads to your phone and offers top recommendations for each destination.
Guidester simplifies international travel by assisting you with itinerary planning, hotel and airfare bookings, and tours. We also help you avoid errors and common pitfalls.
Join the Guidester Founder on a hand-crafted small group tour, exploring off-the-beaten-path destinations and experiencing unforgettable adventures.