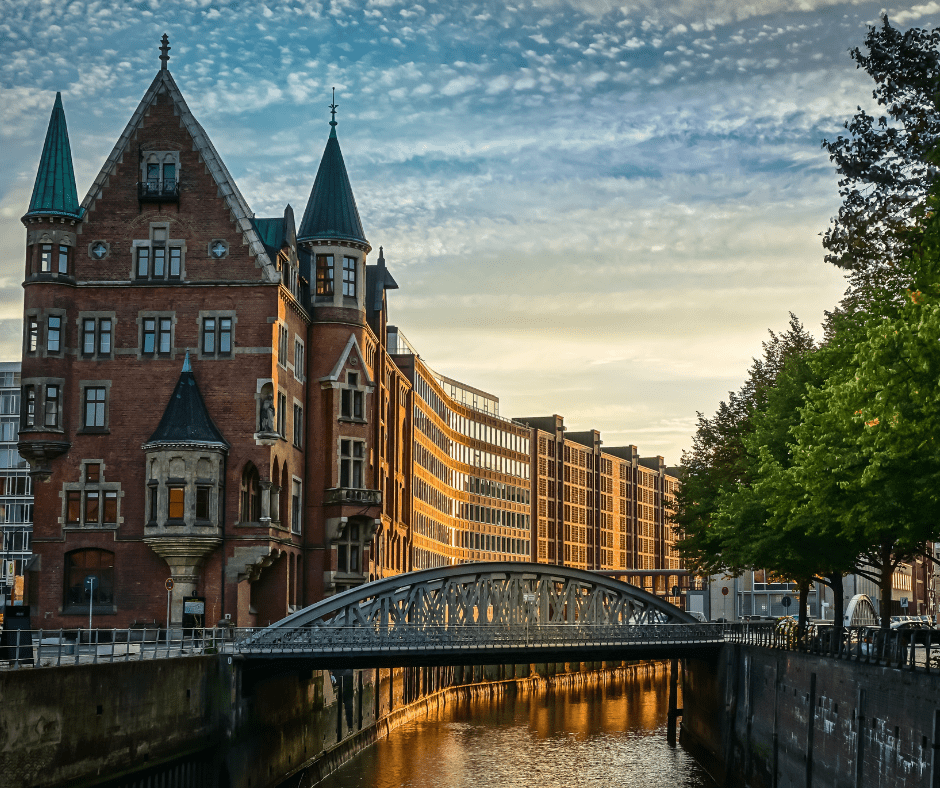 Hamburg is often referred to as the "Gateway to the World" due to its strategic location along the Elbe River and its status as one of Europe's busiest ports. The port of Hamburg has been a key hub for trade and commerce for centuries, contributing significantly to the city's prosperity.
A Brief History
Established as a medieval trading port in the 9th century, Hamburg quickly flourished due to its strategic location along the Elbe River. In 1189, the city joined the Hanseatic League, a powerful trading alliance that dominated commerce in the Baltic and North Sea regions, contributing to Hamburg's economic growth and influence.
The city faced numerous challenges, including fires and conflicts, but consistently rebuilt and expanded its port facilities. By the 19th century, Hamburg had become a major center for international trade, and the Speicherstadt, a warehouse district built on islands in the Elbe, emerged as a symbol of its economic success. The city's prosperity attracted a diverse population, fostering cultural and artistic developments.
The 20th century brought both triumphs and tragedies to Hamburg. During World War II, the city suffered extensive bombing, resulting in widespread destruction. Post-war reconstruction efforts revitalized the city, and Hamburg emerged as a hub for industry and commerce in West Germany. The completion of the Elbe Philharmonic Hall in 2017 stands as a modern architectural marvel, symbolizing Hamburg's resilience and ongoing commitment to cultural and economic vitality.
Today, Hamburg is a vibrant metropolis, known for its bustling harbor, rich cultural scene, and progressive urban planning. The city's commitment to sustainability and innovation continues to shape its identity, making it a dynamic and attractive destination in northern Europe.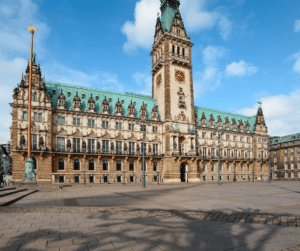 Rathaus
 Rathaus, or City Hall, is an architectural gem that stands as a symbol of the city's rich history and civic pride. This neo-Renaissance masterpiece boasts a stunning facade adorned with intricate details and statues. Inside, its grand halls and chambers, including the opulent Great Hall, showcase lavish decor and historical artifacts.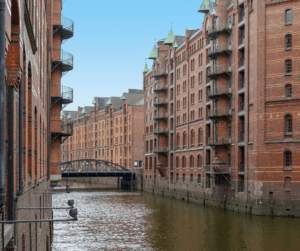 Speicherstadt
 This UNESCO World Heritage Site, with its red-brick Gothic Revival architecture and canals, once a free-trade zone in the late 19th century, now hosts museums, shops, and cafes. Highlights include Miniatur Wunderland, Hamburg Dungeon, and the Spice Museum.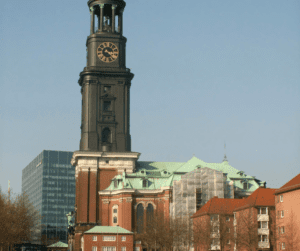 St. Michael's Church
Affectionately known as the "Michel", this baroque-style church features a towering panoramic-view tower and ornate interior with a captivating organ. With a history of surviving fires and wars, it symbolizes Hamburg's resilience. Whether admiring its architecture or ascending the tower, St. Michael's Church reflects the city's religious heritage and enduring spirit.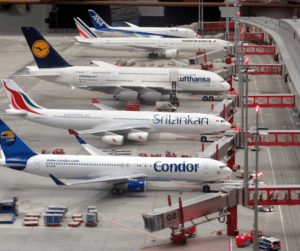 Miniatur Wunderland
 The world's largest model railway exhibit features meticulous miniature recreations of global landscapes and cities. Its awe-inspiring detail includes tiny trains, bustling cities, and functional airports. Interactive exhibits with moving vehicles and surprises make it a delight for all ages, offering a captivating blend of craftsmanship, technology, and creativity.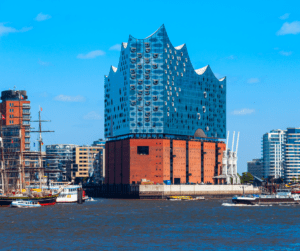 Elbphilharmonie
 A cultural icon in Hamburg, this architectural masterpiece designed by Herzog & de Meuron stands atop historic warehouses with a striking glass facade and wave-like roof. Inside, it features world-class acoustics and multiple concert halls, including the stunning Grand Hall for over 2,000 guests. The Plaza offers panoramic city, harbor, and river views.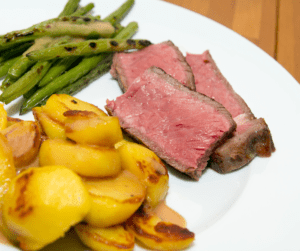 Enjoy iconic Fischbrötchen…
at the historic Fischmarkt (Fish Market), or savor Labskaus at the traditional Old Commercial Room (Das Alte Mädchen).
For fresh seafood, head to the renowned Fischereihafen Restaurant, where the catch of the day is always a treat. Don't miss the city's vibrant street food scene, and satisfy your sweet tooth with Franzbrötchen from Kleine Konditorei. 
The Hamburg CARD offers convenient public transportation and discounts.
Enjoy a unique harbor boat tour or witness the city's vibrant culture at the Sunday Fish Market.
Explore St. Pauli and alternative neighborhoods for nightlife and unique shops. 
"Jack was attentive and helpful with the range of things we wanted to accomplish on our recent European trip. I would recommend him without hesitation."
"My family and I have used Guidester on two of our trips. We've found it really helpful to cut through the overwhelming number of choices of things to do and see. Guidster offers a concise personal overview of the places we might be interested in visiting and makes it conveniently available on your phone."
"This was our 2nd trip to Europe. We definitely didn't want a cookie cutter trip, on a tour bus, that took us past 7 cities in 8 days. Jack plans his tours very carefully and he is very knowledgeable regarding the sites we visited. The groups are small so you have a chance to get to know your fellow travelers."
Choose The Service that Works Best for You!
Guidester provides several options to choose from to best suit your traveling needs. Choose one or choose all!
Get a personalized digital travel guide for Europe, curated by locals. It downloads to your phone and offers top recommendations for each destination.
Guidester simplifies international travel by assisting you with itinerary planning, hotel and airfare bookings, and tours. We also help you avoid errors and common pitfalls.
Join the Guidester Founder on a hand-crafted small group tour, exploring off-the-beaten-path destinations and experiencing unforgettable adventures.