Killarney
Situated at the north end of the Ring of Kerry, Killarney boasts incredible lake and mountain scenery. Killarney National Park was the first national park in Ireland founded in 1932 and now both the town of Killarney and the wider park are at the top of Ireland's must see destinations.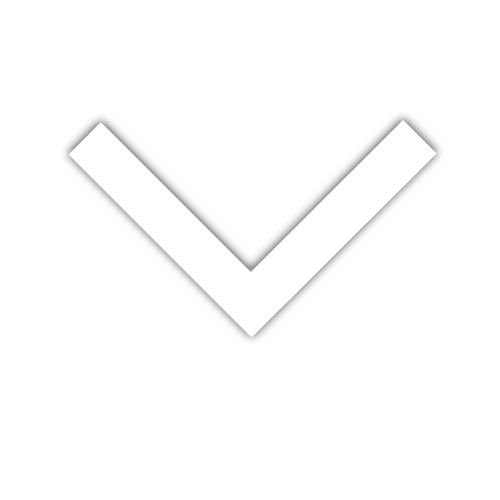 Browse popular sites among travelers.
Torc Waterfall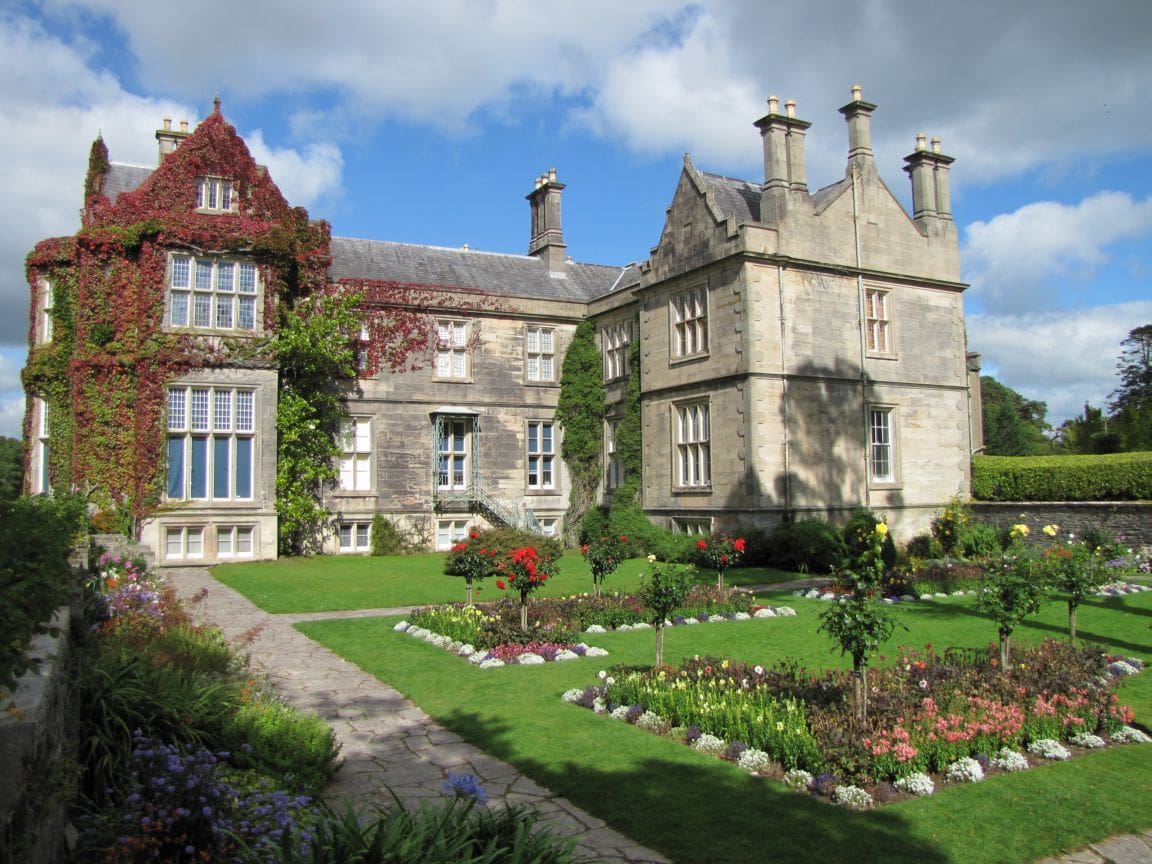 Muckross House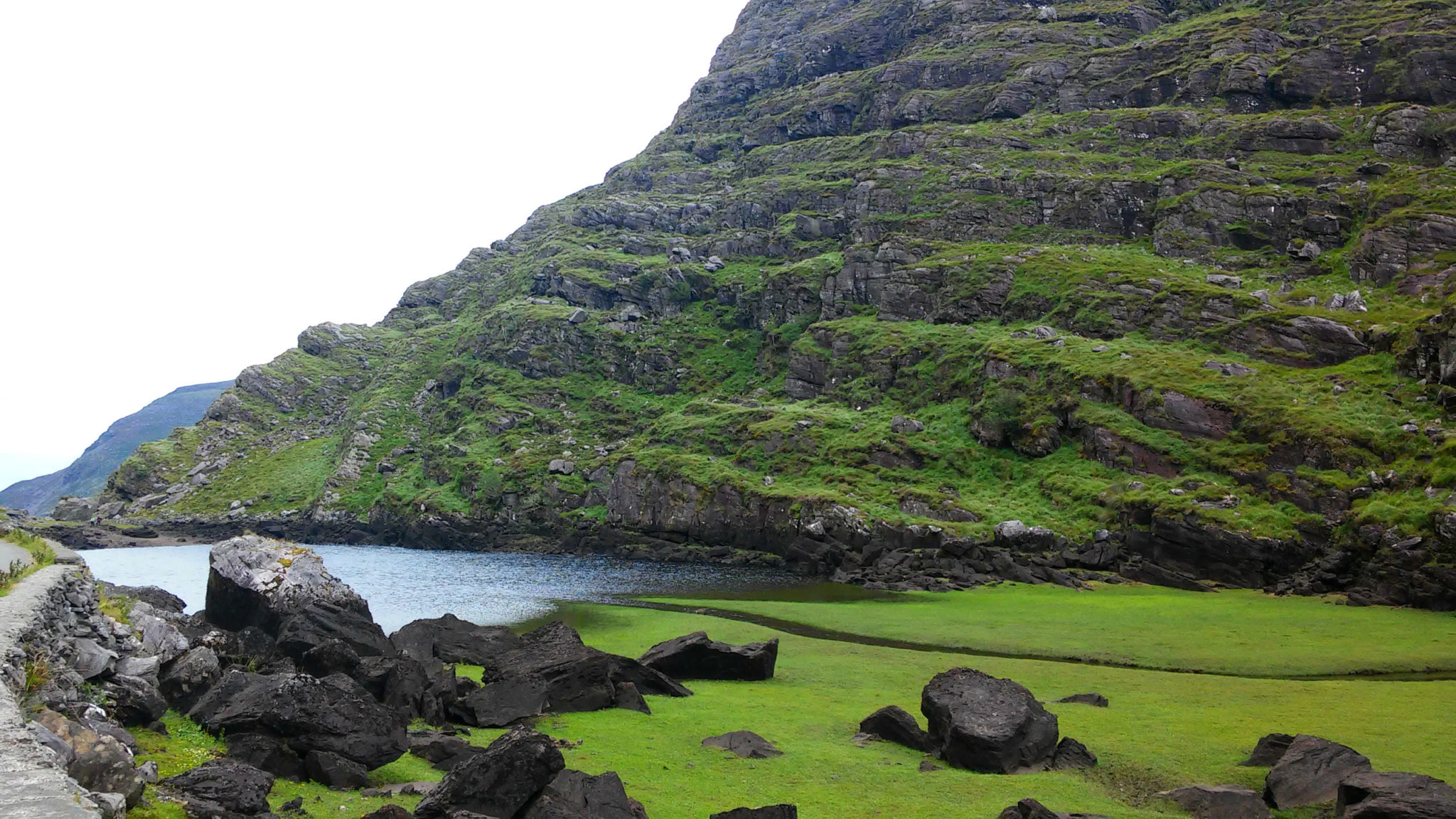 Gap of Dunloe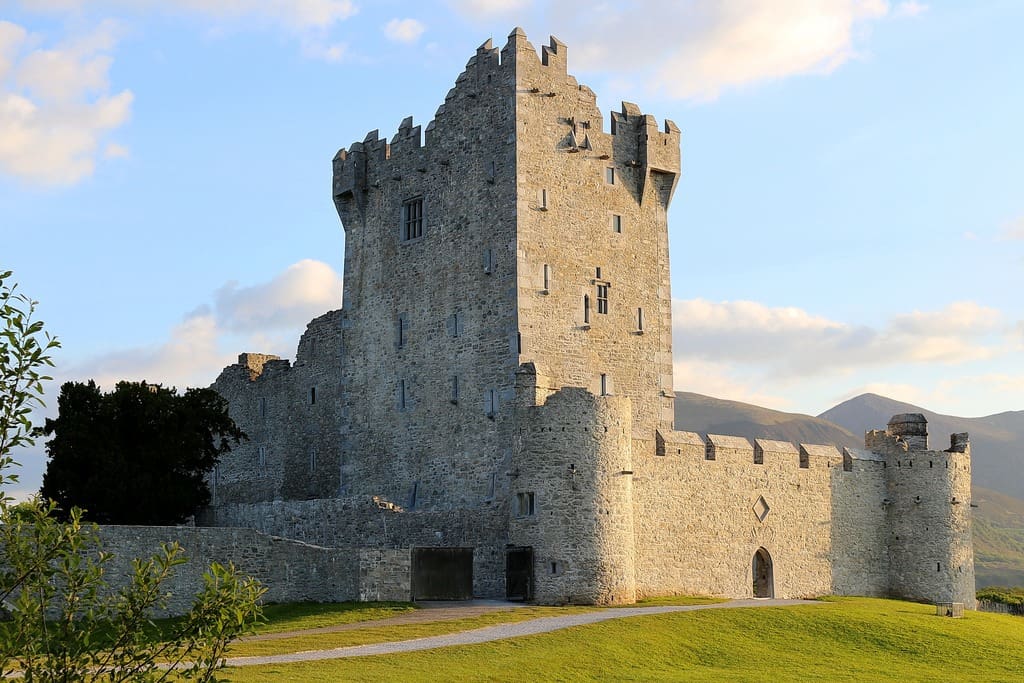 Ross Castle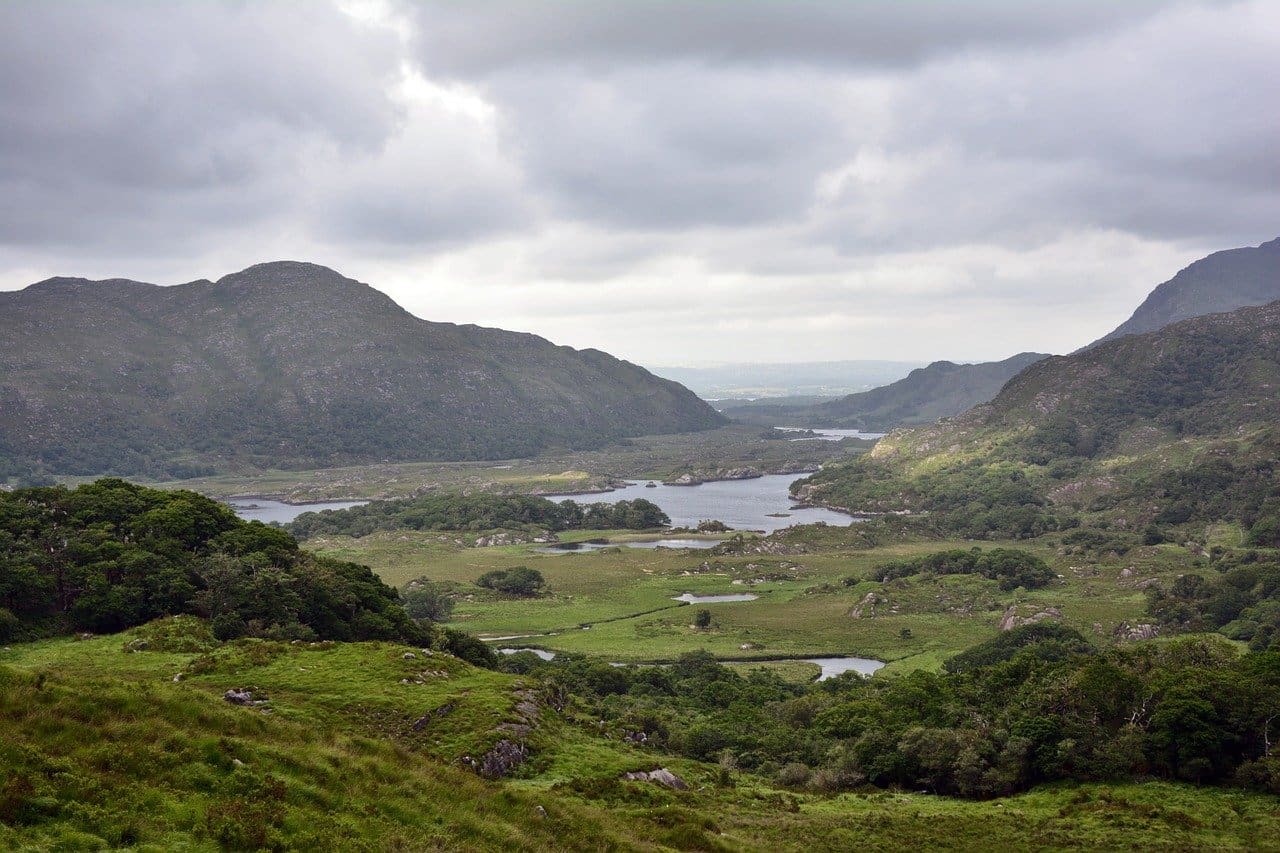 Ladies View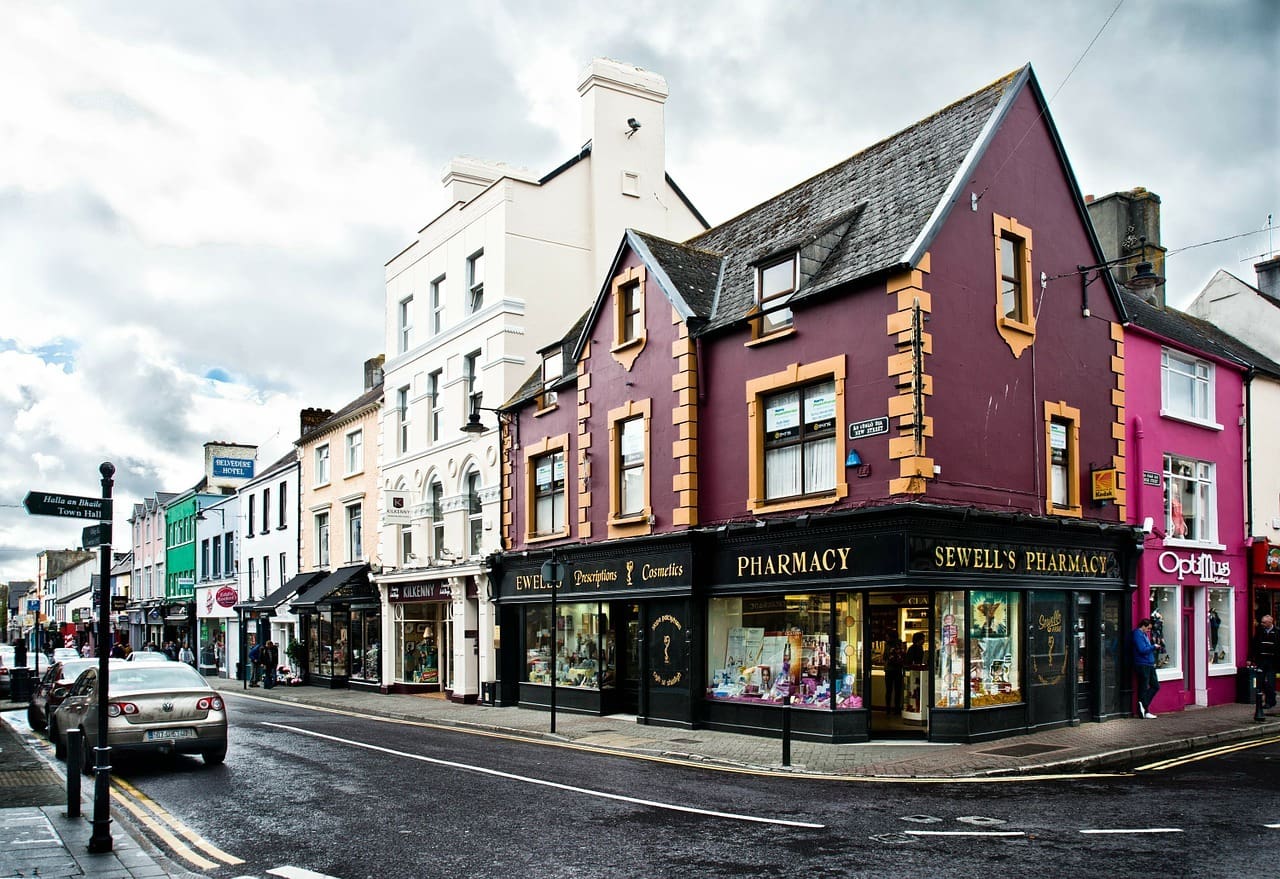 Killarney Town
Check out Guidester's favorite Killarney experience.
Hiking in Killarney National Park
Surrounding the town of Killarney in County Kerry is a large expanse of rugged mountainous country which serves as one of the great gems in the Irish crown.
Here lies 26,000 acres of untouched landscape boasting a distinct combination of mountains, lakes, woods, and waterfalls giving the area a special scenic beauty.
Killarney National Park was designated as a Biosphere Reserve in 1981 by UNESCO as an area that contains many features of national and international importance.
I hiked the area with a tour group I was leading through Ireland in 2018. This was our 10 day 'Best of Ireland' tour, and it was glorious.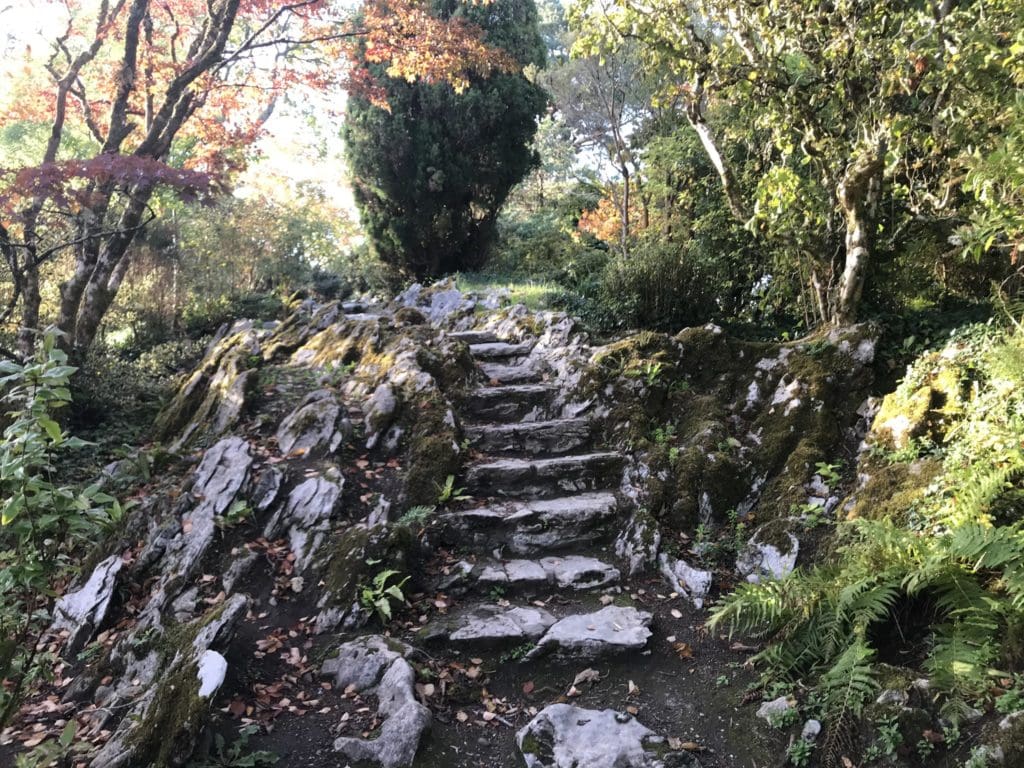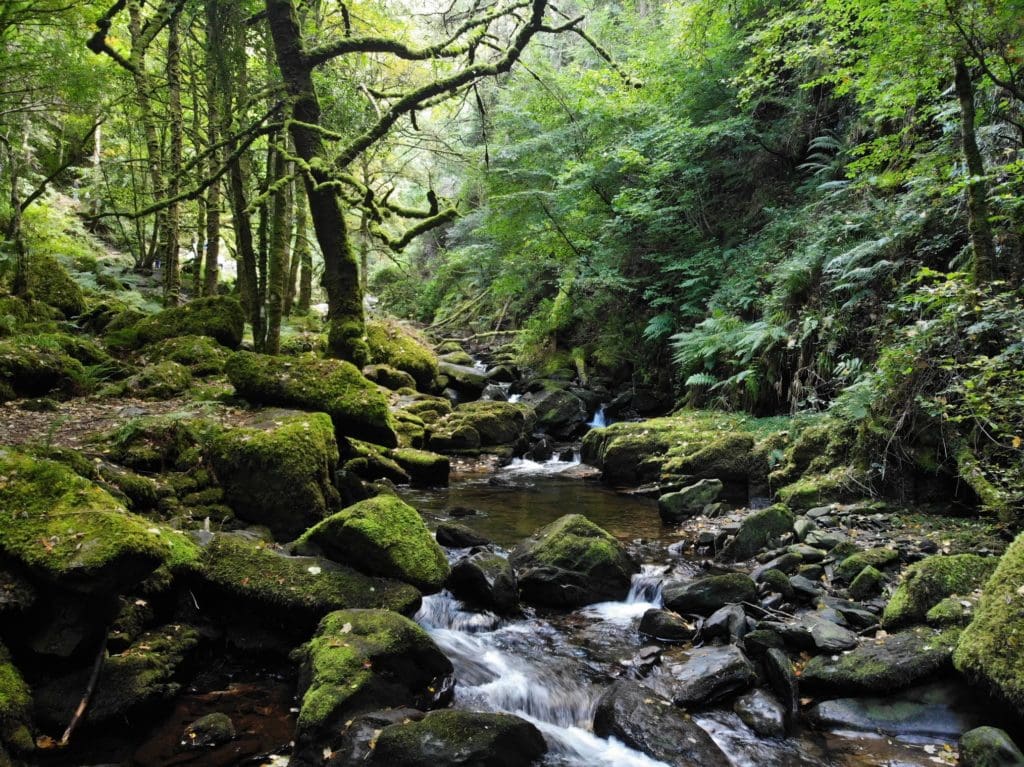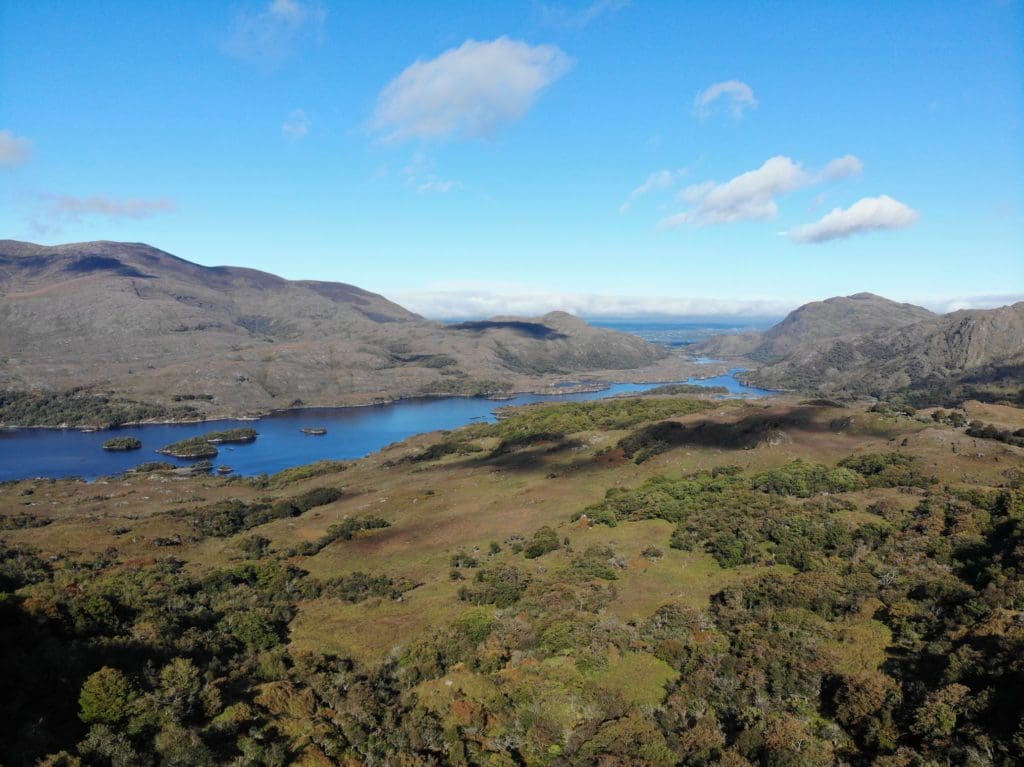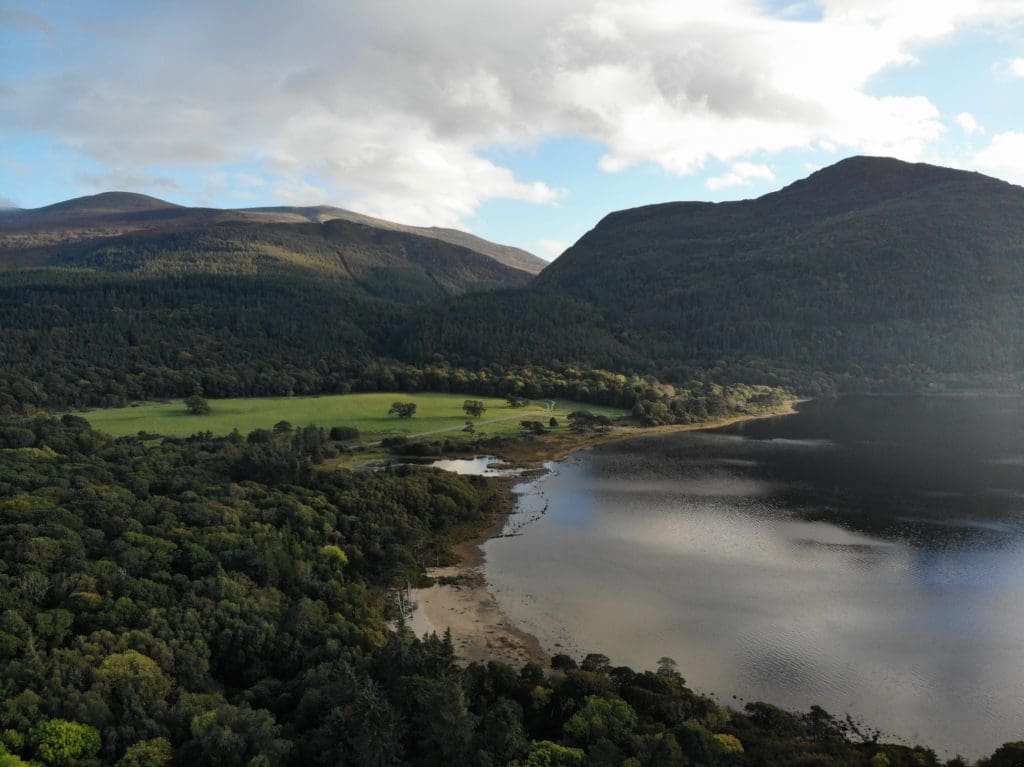 Explore Killarney with interactive maps.
Walk around the town of Killarney
Walk around St. Mary's Cathedral in Killarney
Discover Killarney through virtual walks and tours.
Begin planning your next adventure to Killarney.
Where to go for the best views
Ladies View:
The best view easily accessible from the road is from Ladies View, about 12 miles from Killarney on the N71 road as you go towards Kenmare.
Queen Victoria's ladies-in-waiting visited here during the royal visit in 1861 and they were so taken with the view that it was named after them.
If you walk up the road from the viewing point there is another parking area and a path that leads to a wonderful view of the upper lake.
Where to get traditional Irish music
The Killarney Grand:
A warm welcome awaits you at The Killarney Grand, an old world Irish pub with lively authentic traditional folk music played every night.
The town of Killarney serves as the perfect staging point for exploring Killarney National Park and the wider region. It's advised to spend two nights here to explore town of Killarney, the National Park, and the magnificent Ring of Kerry route.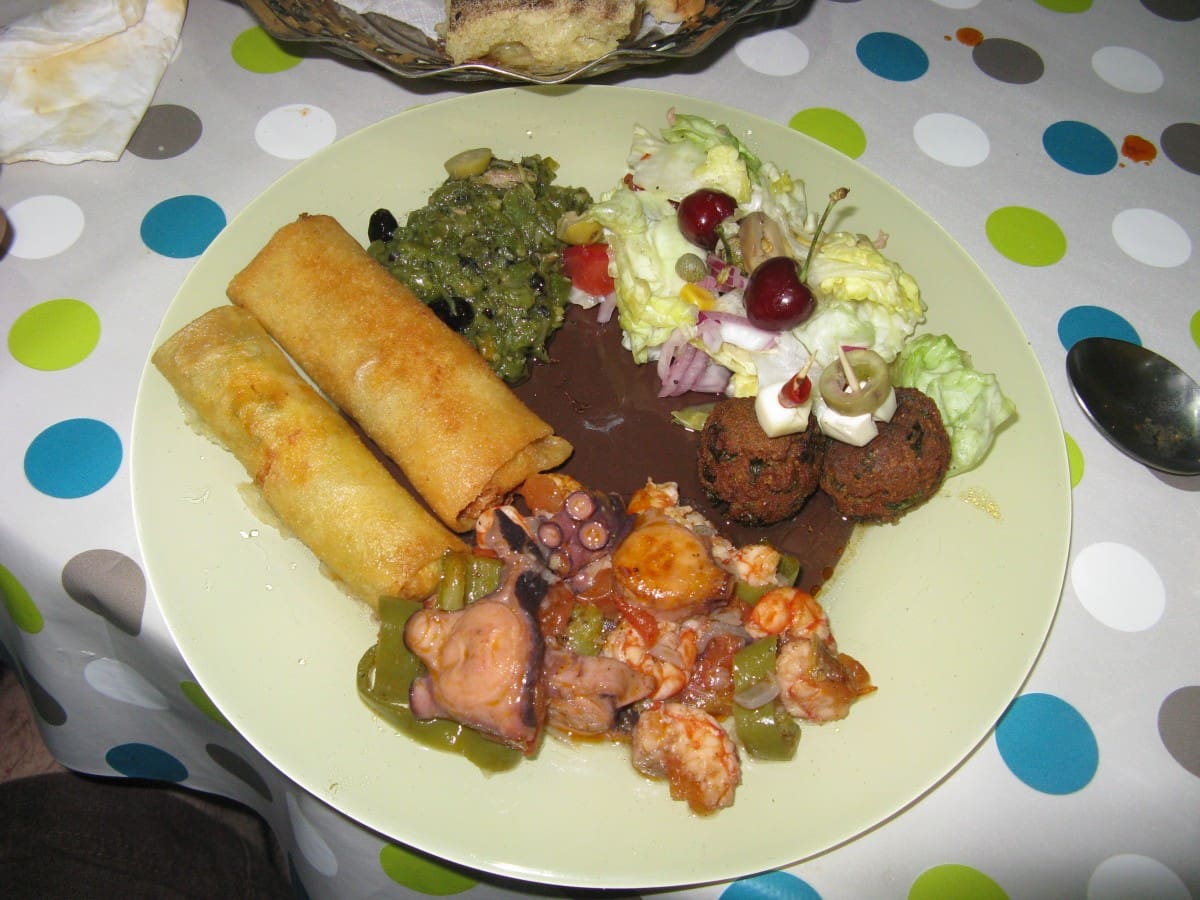 Food you will find...
Local Irish beef, lamb, and seafood is the name of the game in southwest Ireland and we recommend not to miss out.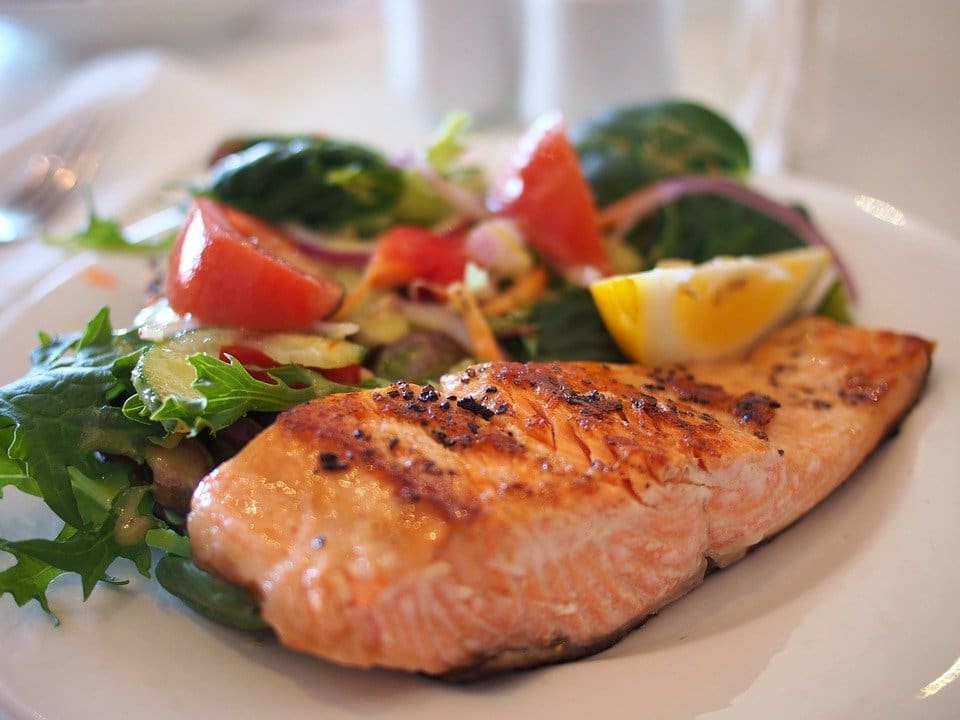 Make sure not to miss...
Cronin Restaurant is a family run business serving up freshest locally sourced produce such as smoked salmon from Kenmare, award winning Ring of Kerry lamb, and Irish Hereford beef.