Situated at the north end of the Ring of Kerry, Killarney boasts incredible lake and mountain scenery. Killarney National Park was the first national park in Ireland founded in 1932 and now both the town of Killarney and the wider park are at the top of Ireland's must see destinations.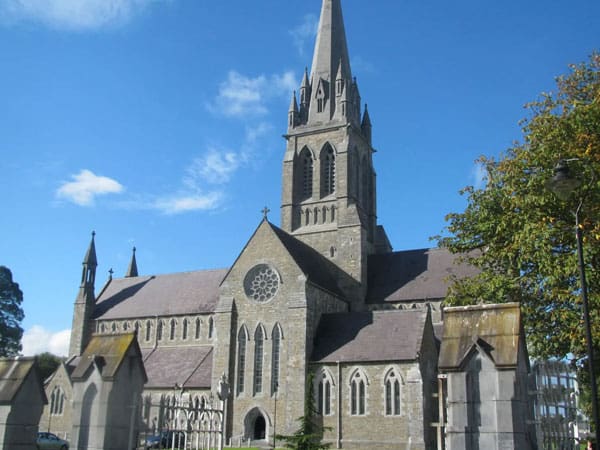 St. Mary's Cathedral
Built during the 19th century, this Gothic style church is one of the most important churches built in this style. In the 1840s the building was used to house famine victims, and it was later opened to the public in 1855.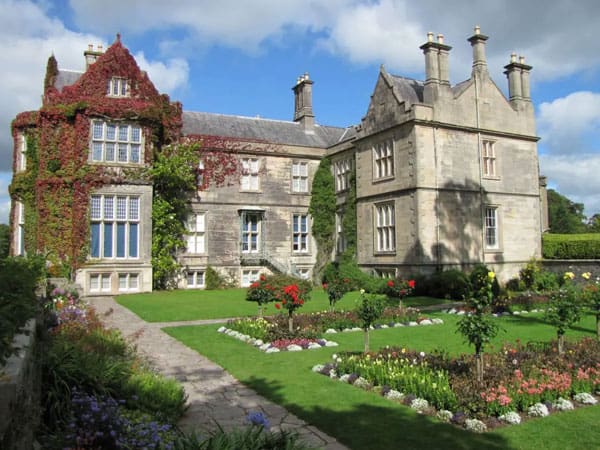 Muckross House & Gardens
This grand stately home dates tot he Victorian times, and is located in Killarney National Park. Muckross House is one of the best stately homes in the country, while its gardens are known for their exceptional elegance. Explore the exquisitely designed internal rooms which showcase how the rich lived, and head to the downstairs areas which shows hoe the servants worked.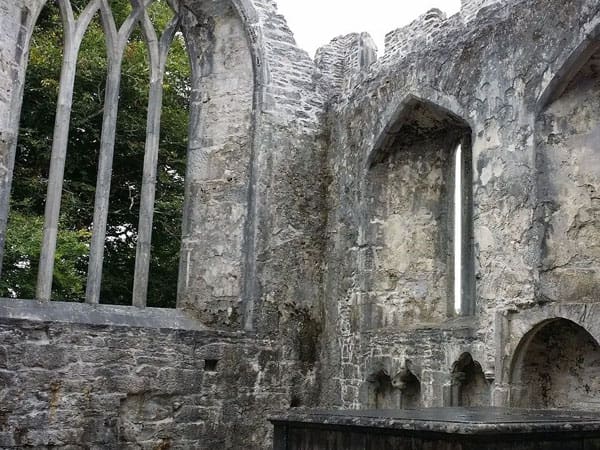 Muckross Abbey
Found within Killarney National Park, this Franciscan friary was founded in 1448 and occupied by monks until the monasteries were dissolved during the Cromwellian times. The present well-preserved ruins include a church with a wide, square tower and fine windows, and a vaulted cloister with an arcade of arches around a square courtyard. In the middle of the courtyard grows an ancient yew tree, said traditionally to be as old as the Abbey.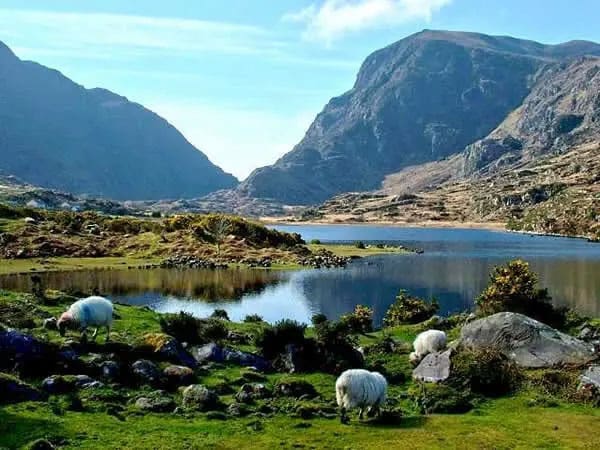 Killarney National Park
Killarney National Park was the first national park in Ireland. It was founded in 1932 and expands over 25,000 acres. Within the park you will find the Lakes of Killarney, Torc, and Managerton Mountain. The national Park is globally known for its incredible scenery and is very popular not just with tourists but also locals.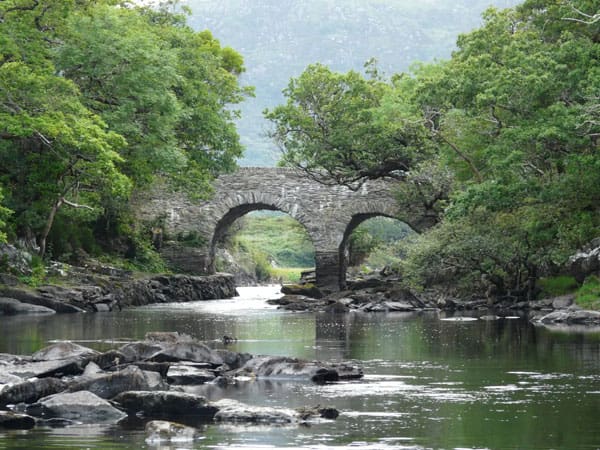 Ross Island & Copper Mines Loop Walk
Popular among local, visitors and walking clubs in Kerry, this walk takes you on the trail of the copper mines and open mine shafts nearly 4,500 years old. The trail includes the fabulous scenic viewing points of Governors Rock and Library Point, a UNESCO site with stunning views of the Killarney Lakes, Mangerton and Torc Mountains to the south and Purple, Tomies and Shehy Mountains to the west.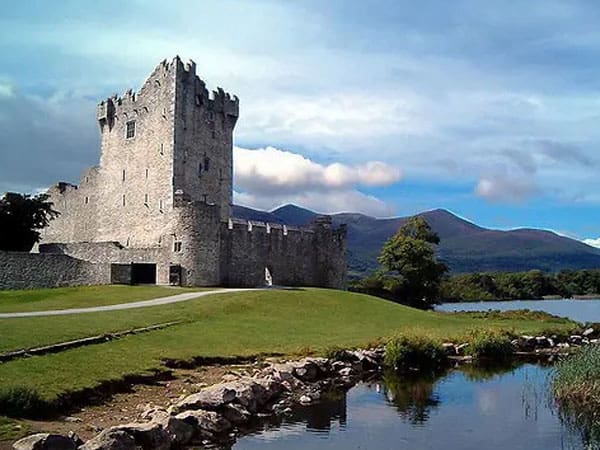 Ross Castle Loop Walk
The Ross Castle and Demesne Loop is an easy 1 hour (5 km) walking route from Ross Castle into the Demesne with scenic views of the lakes and mountains at every turn. This is one of the most popular and accessible walks in Killarney which is in County Kerry in the south west of Ireland.
The town of Killarney serves as the perfect staging point for exploring Killarney National Park and the wider region. It's advised to spend two nights here to explore town of Killarney, the National Park, and the magnificent Ring of Kerry route.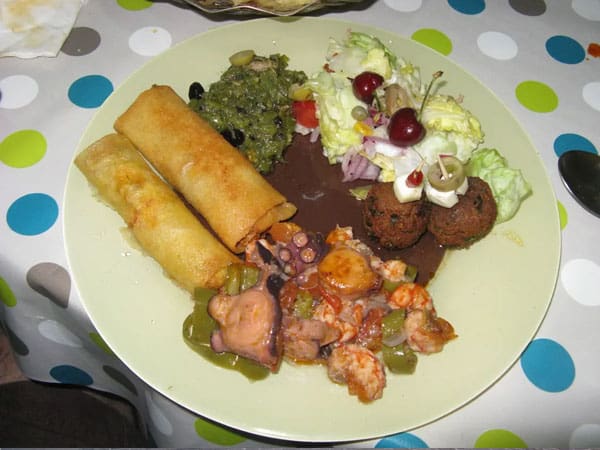 Food you will find…
Local Irish beef, lamb, and seafood is the name of the game in southwest Ireland and we recommend not to miss out.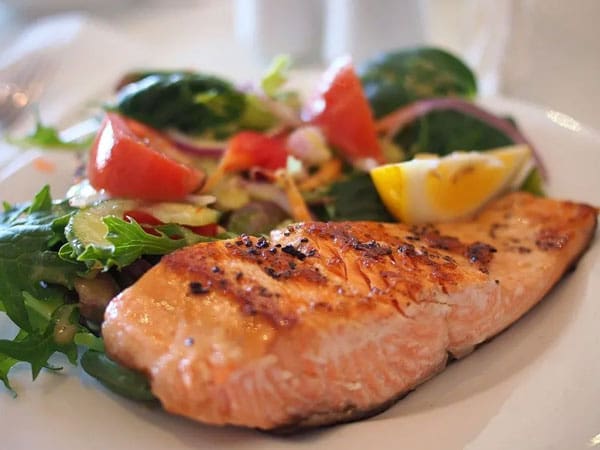 Make sure not to miss…
Cronin Restaurant is a family run business serving up freshest locally sourced produce such as smoked salmon from Kenmare, award winning Ring of Kerry lamb, and Irish Hereford beef.
Red & Sika Deer at Killarney National Park
Killarney Grand Live Traditional Music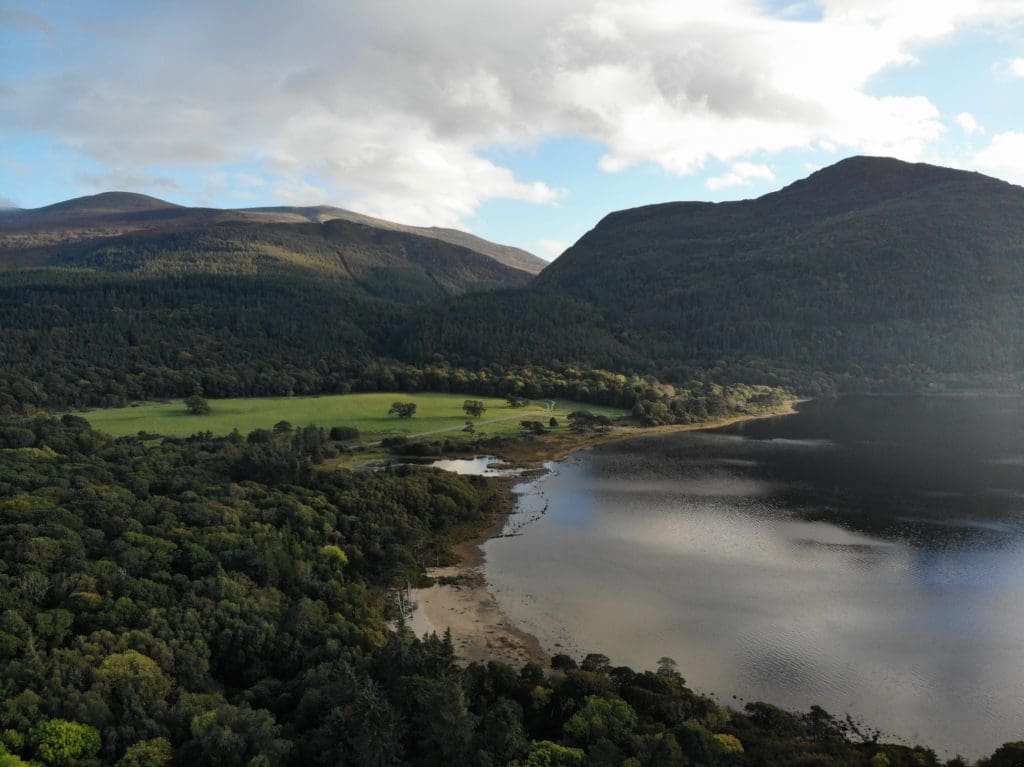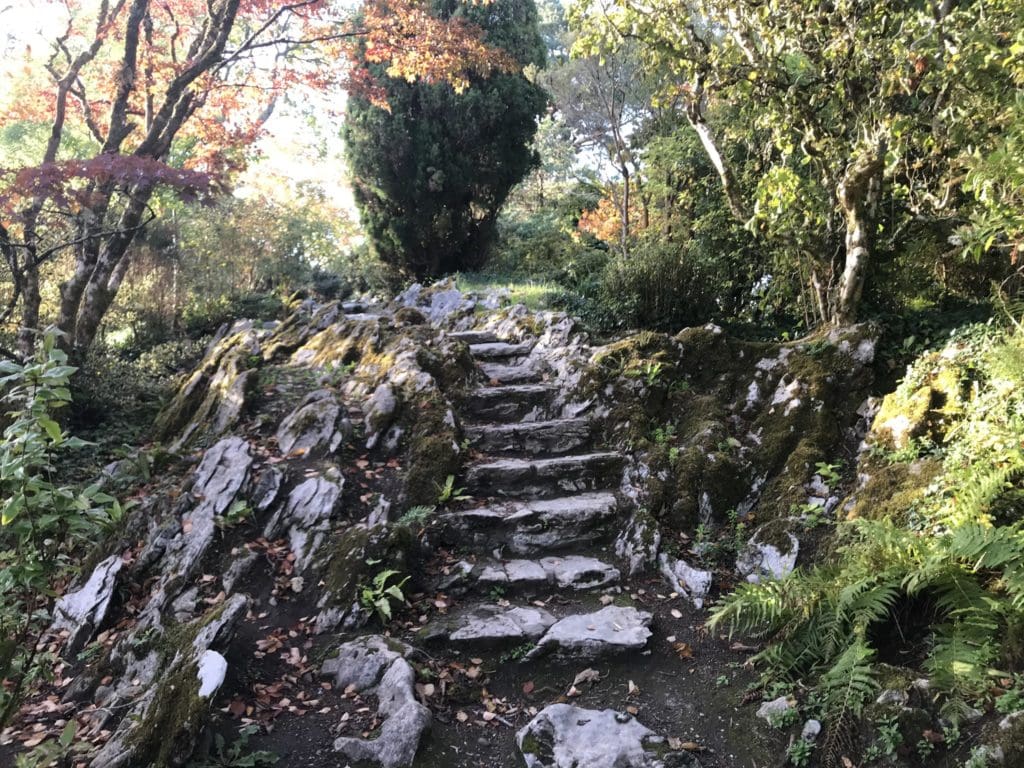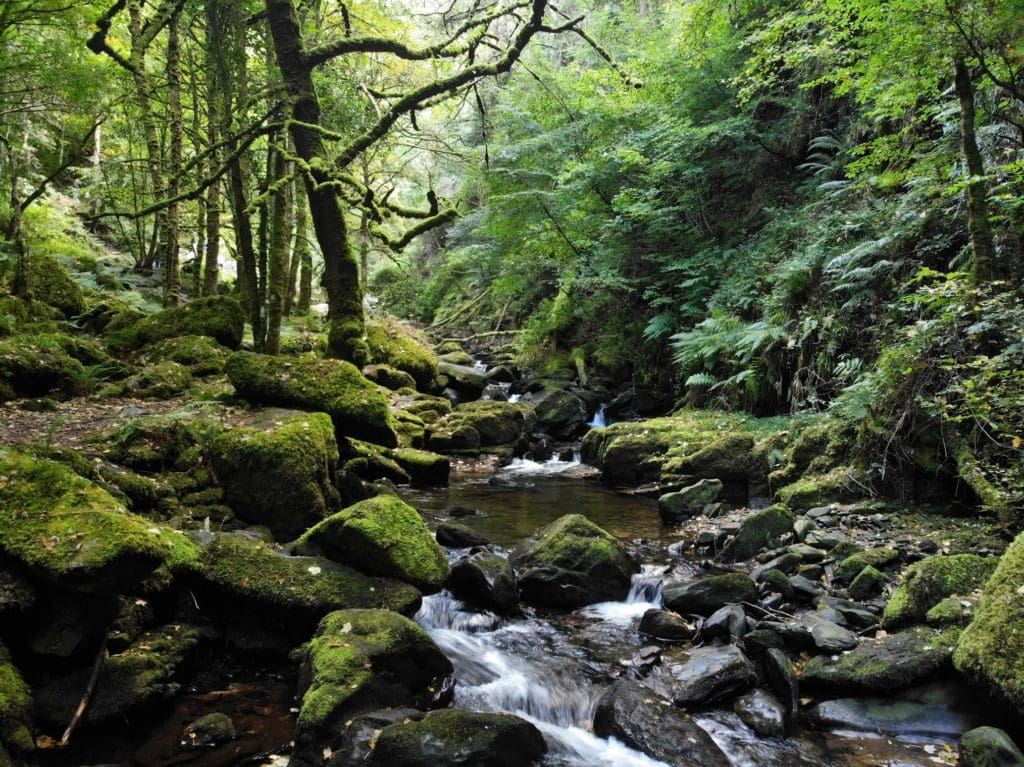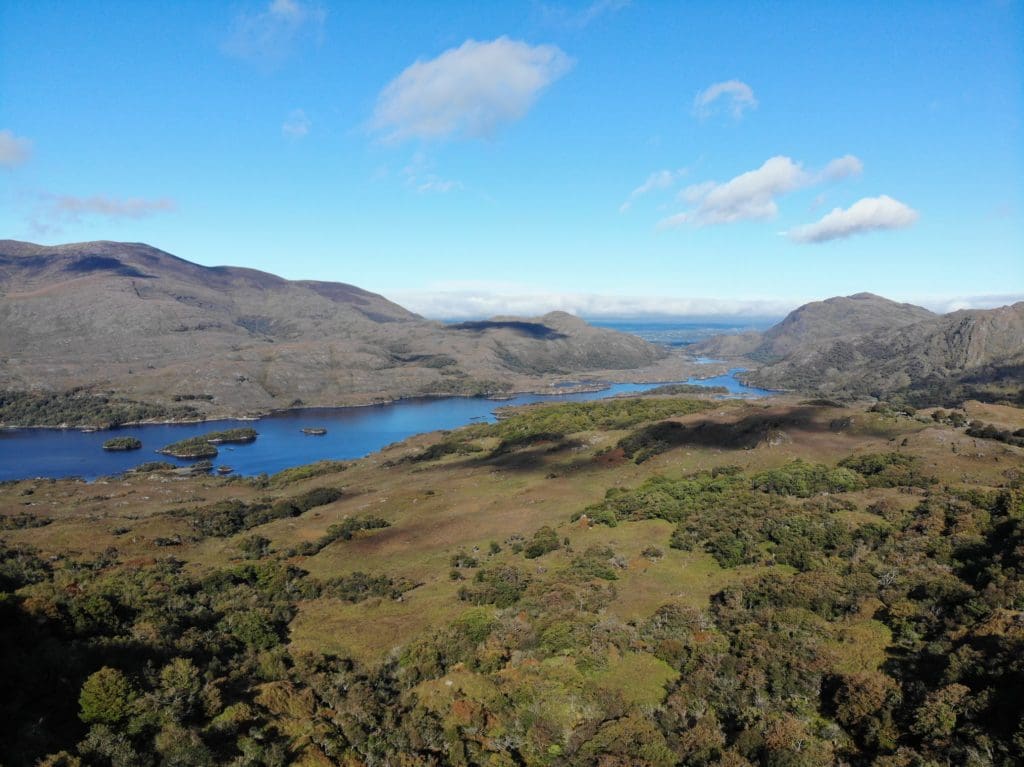 Hiking in Killarney National Park
Surrounding the town of Killarney in County Kerry is a large expanse of rugged mountainous country which serves as one of the great gems in the Irish crown.
Here lies 26,000 acres of untouched landscape boasting a distinct combination of mountains, lakes, woods, and waterfalls giving the area a special scenic beauty.
Killarney National Park was designated as a Biosphere Reserve in 1981 by UNESCO as an area that contains many features of national and international importance.
I hiked the area with a tour group I was leading through Ireland in 2018. This was our 10 day 'Best of Ireland' tour, and it was glorious.
Our private tour took us from Dublin down through Kilkenny then into the south and west areas of the country, getting a taste for the best the Emerald Isle has to offer. One of the tour highlights was, of course, Killarney National Park.
The park is the last remaining piece of ancient forest that once covered all of Europe thousands of years ago. Such important features in the national park are the native oakwoods and yew woods together with an abundance of evergreen trees. The native red deer are unique in Ireland with a presence in the country since the last Ice Age. I was immediately struck by the sheer ancientness of the flora and fauna we witnessed as we made our way though.
Visitors can drive up through the park with stop offs, viewing points, hiking trails, and waterfalls to visit. The focal point of the National Park for visitors is Muckross House and Gardens, a late 19th century mansion featuring all the typical furnishings and artifacts of the period. The house and gardens is a worthwhile attraction, but even if you don't have time to visit the inside the grounds and surrounding landscape are magnificent. You may admire the grand Victorian architecture while strolling through the distinctive pathways set about the vast grounds.
One thing I always loved about Ireland is its ability to generate a feeling mystery with a combination of history, beauty, nature, and wildlife. And Killarney National Park offers this feeling in spades. We stopped for a hike at Torc Waterfall, a 65 ft high, 360 ft long cascade waterfall that lies at the base of Torc Mountain in the Killarney National Park.
Walking up through the winding path we were flanked by ancient trees with vibrant green moss growing all around. I watched the sunset at nearby Muckross House come down over the glistening lake and dramatic landscape and couldn't help but think…Ireland is pretty a magical place.

Walk around the town of Killarney
Walk around St. Mary's Cathedral in Killarney
"My wife and I have worked with Jack at Guidester now on two trips in Europe. One was a self guided adventure in Ireland and the second was a trip to Italy where he personally led the adventure. And in both cases he has put us in the must see places."
"My husband and I spent two weeks in southern England and relied on the Guidebook from start to finish. From what to see, what to eat, and how to get there, the Guidebook was invaluable. We were provided with pertinent logistic information as well as the most interesting pubs and restaurants. We experienced small towns and pubs that we would never have ventured into had it not been for the wealth of information the Guidebook contained. It took all of the guesswork out of enjoying the history and beauty of England. I will without hesitation use its expertise in future travel!"
"This was our 2nd trip to Europe. We definitely didn't want a cookie cutter trip, on a tour bus, that took us past 7 cities in 8 days. Jack plans his tours very carefully and he is very knowledgeable regarding the sites we visited. The groups are small so you have a chance to get to know your fellow travelers."
Choose The Service that Works Best for You!
Guidester provides several options to choose from to best suit your traveling needs. Choose one or choose all!
Get a personalized digital travel guide for Europe, curated by locals. It downloads to your phone and offers top recommendations for each destination.
Guidester simplifies international travel by assisting you with itinerary planning, hotel and airfare bookings, and tours. We also help you avoid errors and common pitfalls.
Join the Guidester Founder on a hand-crafted small group tour, exploring off-the-beaten-path destinations and experiencing unforgettable adventures.