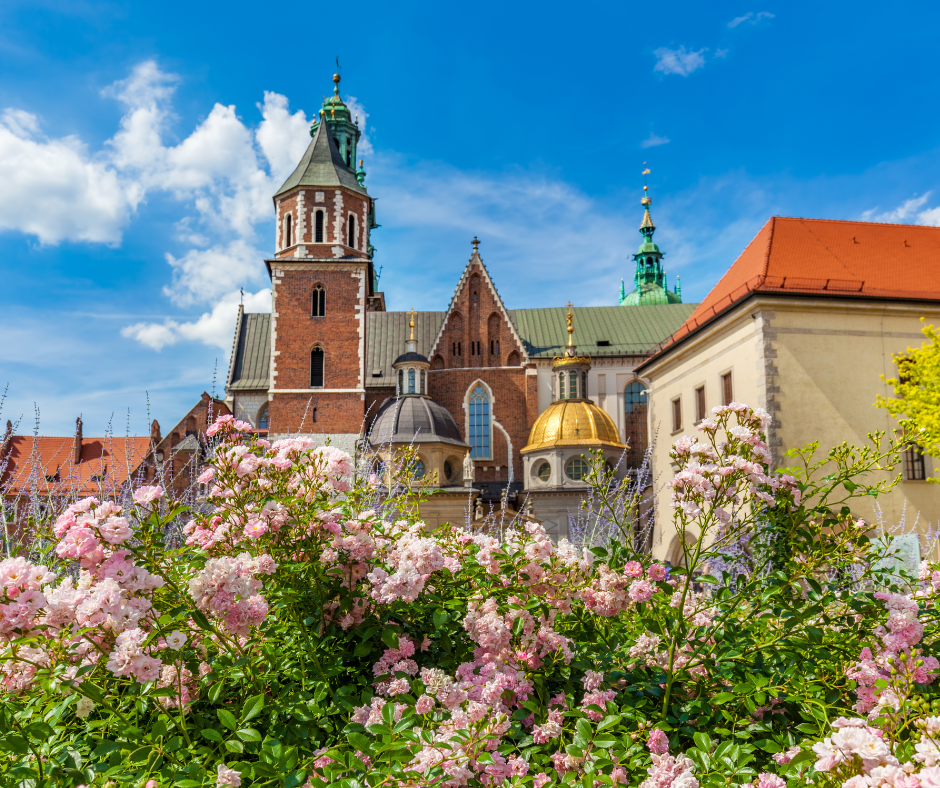 Krakow, often spelled as "Kraków" in Polish, is one of Poland's most historic and culturally rich cities. Situated in the southern part of the country, Krakow is renowned for its captivating blend of medieval architecture, vibrant arts scene, and a deep-rooted sense of history.
A Brief History
Founded in the 7th century, Krakow became the capital of Poland in the 11th century under the rule of King Casimir I the Restorer. The city flourished during the Middle Ages as a center of trade and culture, attracting merchants and artists from across Europe. The establishment of Jagiellonian University in 1364 further solidified Krakow's reputation as an intellectual hub.
The city's historic Old Town, with its stunning architecture and charming market square, reflects the prosperity of its medieval past. The Wawel Castle, a symbol of royal power, stands atop a limestone hill overlooking the Vistula River. Krakow experienced a period of artistic and cultural blossoming during the Renaissance, with notable figures like astronomer Nicolaus Copernicus contributing to the city's intellectual legacy.
In the 17th century, Krakow began to decline as the capital was moved to Warsaw. Despite this shift, the city maintained its cultural significance and historical importance. Krakow survived the partitions of Poland in the late 18th century and played a role in the country's fight for independence in the early 20th century. During World War II, the city became the seat of the German occupation, and the atrocities of the Holocaust profoundly affected the Jewish community.
In 1978, Krakow's historic center, including Wawel Castle and the Old Town, was designated a UNESCO World Heritage Site. Today, Krakow is a vibrant city that seamlessly blends its rich history with a dynamic contemporary culture. Visitors can explore its historic sites, such as the Cloth Hall and St. Mary's Basilica, while also enjoying its modern arts scene, lively cafes, and the poignant reminder of the Holocaust at Auschwitz-Birkenau, located just outside the city.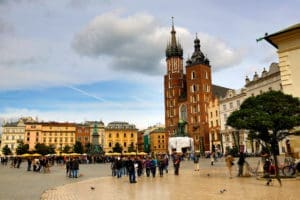 Rynek Glówny
Rynek Główny is Krakow's main square and is 40,000 sq ft of cafés, museums, landmarks, and hotels combined with some of the most magnificent architecture the city has to offer. Come here for people watching, history, beautiful architecture and more.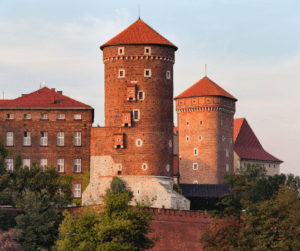 Wawel Castle
Perched majestically on a hill the city, Wawel Castle is a symbol of Poland's royal heritage. Its historic complex includes a cathedral, royal chambers, and museums, showcasing a treasure trove of art, artifacts, and centuries of history.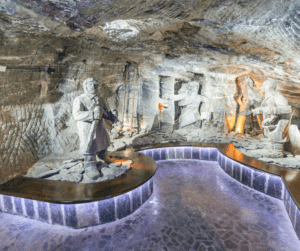 Wieliczka Salt Mine
Located about 8 miles southwest of Krakow city center, the Wieliczka Salt Mine has been the world's longest active salt mine and perhaps the most startling example of where industry meets art. Miners fueled Krakow's growth for centuries, extracting valuable rock salt. Today, their legacy lives on through the stunning underground art, including the awe-inspiring St. Kinga's Chapel, an entirely salt-made cathedral.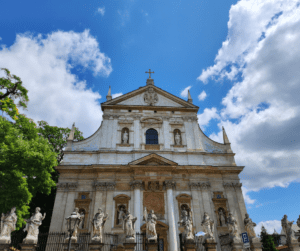 The Church of St. Peter and Paul
A baroque masterpiece, designed by Giovanni Battista Trevano, this architectural gem is celebrated for its opulent interior featuring intricate frescoes and ornate altars. It stands as a testament to Krakow's rich religious and artistic heritage, captivating visitors with its grandeur and historical significance.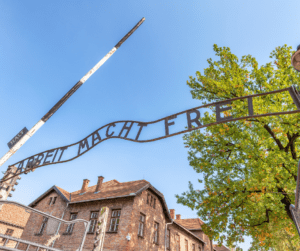 Auschwitz-Birkenau

Visiting Auschwitz-Birkenau is a solemn and deeply moving experience. This former Nazi concentration and extermination camp in Poland serves as a stark reminder of the Holocaust's horrors. The preserved barracks, gas chambers, and poignant exhibits pay tribute to the victims and offer a powerful lesson on the importance of remembering history to prevent such atrocities in the future.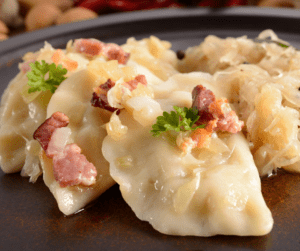 Poland's culinary heritage is a delightful blend of Slavic, Turkish, German, Hungarian, Jewish, and Armenian influences. A typical Polish meal comprises multiple courses, including soup, appetizer, a meat-based main course, and dessert. One of Poland's beloved dishes is pierogi, Polish dumplings traditionally filled with meat or cheese.
For a taste of traditional Polish comfort food, visit Milk Bar Tomasza in the heart of Krakow. This charming milk bar offers classic dishes at affordable prices, providing an authentic culinary experience in the heart of the city.
 Consider arriving early at Rynek Glówny (Main Market Square) for crowd-free photos.
Take advantage of free museum admission on Sundays to explore the city's cultural treasures.
 When visiting Auschwitz, book your tour well in advance due to its popularity.  
Walking around old town Krakow
"My wife and I have worked with Jack at Guidester now on two trips in Europe. One was a self guided adventure in Ireland and the second was a trip to Italy where he personally led the adventure. And in both cases he has put us in the must see places."
"My husband and I spent two weeks in southern England and relied on the Guidebook from start to finish. From what to see, what to eat, and how to get there, the Guidebook was invaluable. We were provided with pertinent logistic information as well as the most interesting pubs and restaurants. We experienced small towns and pubs that we would never have ventured into had it not been for the wealth of information the Guidebook contained. It took all of the guesswork out of enjoying the history and beauty of England. I will without hesitation use its expertise in future travel!"
"This was our 2nd trip to Europe. We definitely didn't want a cookie cutter trip, on a tour bus, that took us past 7 cities in 8 days. Jack plans his tours very carefully and he is very knowledgeable regarding the sites we visited. The groups are small so you have a chance to get to know your fellow travelers."
Choose The Service that Works Best for You!
Guidester provides several options to choose from to best suit your traveling needs. Choose one or choose all!
Get a personalized digital travel guide for Europe, curated by locals. It downloads to your phone and offers top recommendations for each destination.
Guidester simplifies international travel by assisting you with itinerary planning, hotel and airfare bookings, and tours. We also help you avoid errors and common pitfalls.
Join the Guidester Founder on a hand-crafted small group tour, exploring off-the-beaten-path destinations and experiencing unforgettable adventures.