London is one of the world's great mega-cities that fascinates millions of visitors each year with its endless choice of museums, landmarks, and cultural beauty. There's an old saying "if you are bored of London, you are bored of life" and given the city's vibrancy, that definitely rings true!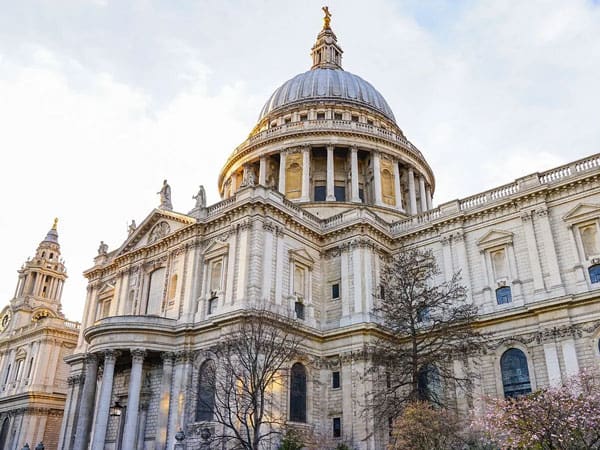 St. Paul's Cathedral
Constructed in the 17th century, St. Paul's Cathedral was designed by the famous architect Sir Christopher Wren and is easily one of the most recognizable in London's skyline, with spectacular views from the top of the dome. Tickets allows you to visit the Cathedral, the crypt, and 3 galleries. Don't miss the view from the top of the cathedral dome!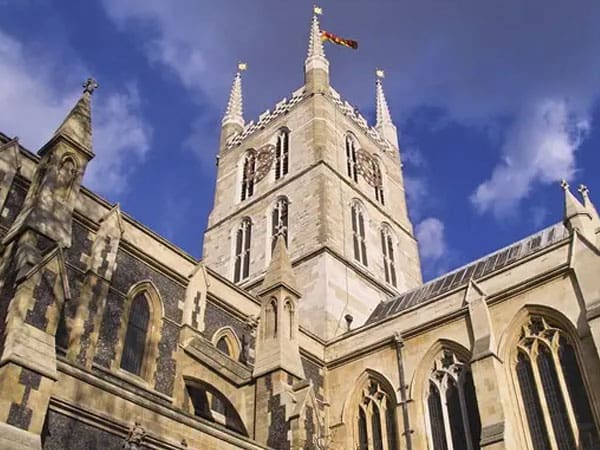 Southwark Cathedral
Located just south of Central London, this Cathedral dating from the 1100s is a lovely hidden gem. It can be found on the south bank of the Thames near London bridge. Southwark Cathedral has a particularly peaceful churchyard, a museum, priceless artifacts, and is also beautiful to visit at night.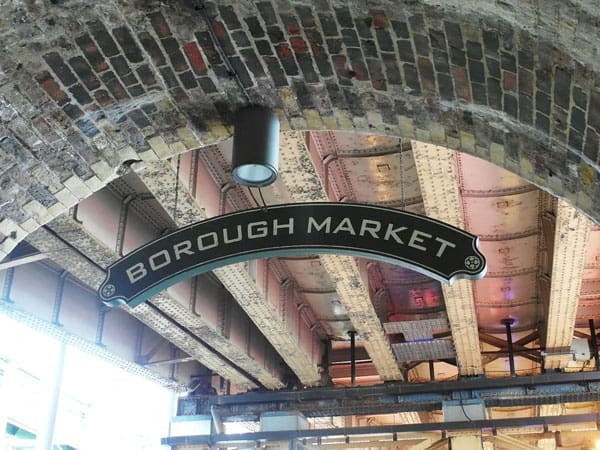 Borough Market
Just across the way from Southwark Cathedral lies Borough Market. As London's oldest food market, Borough Market has been serving the people of Southwark for 1,000 years. The market's amazing heritage is an important part of its appeal and whether you're browsing for food or simply wanting to take a stroll this is a great place to soak up local London.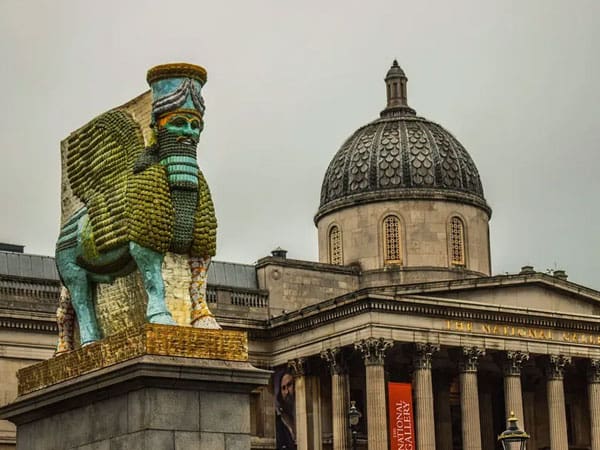 National Gallery
Founded in 1824, The National Gallery is an art museum in Trafalgar Square that houses a collection of over 2,300 paintings dating from the mid-13th century to 1900. Come here to experience the story of European art, masterpiece by masterpiece. You will find paintings by some of the most famous artists is history, including Van Gogh and Monet.
Banqueting House
This beautiful testament to English architecture was the first to be built in the Neoclassical style in Britain. A hidden gem, the Banqueting House is the only complete surviving building of the Whitehall Palace complex (the sovereign's principal residence from 1530 until 1698 when it was destroyed by fire). It was also the site of King Charles I's execution in 1649.
Kensington Palace
Kensington Palace has been a home and refuge to the royal family since the 17th century. Now, it is the official residence to the Duke & Duchess of Cambridge, Prince William and Kate. Highlights include Queen Caroline's Cabinet of Curiosities, a 16th century painted King's Staircase, and over 30 acres of lush palace gardens with a world-famous Orangery.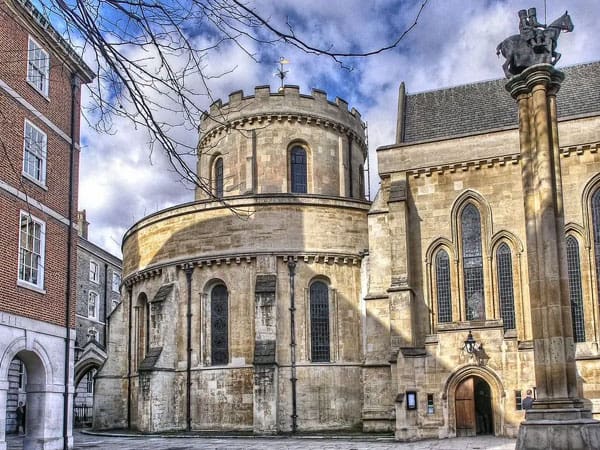 Temple Church
Temple Church was built by the Knights Templar in the 12th century and boasts some significant architectural features unique to London. This little gem is famous for its rare circular nave called "the Round" which was built to mirror the great Holy Sepulcher church in Jerusalem. Its location hidden in a small square off a main street adds to its charm, where you can wander around the oasis of ancient buildings, courtyards, and gardens.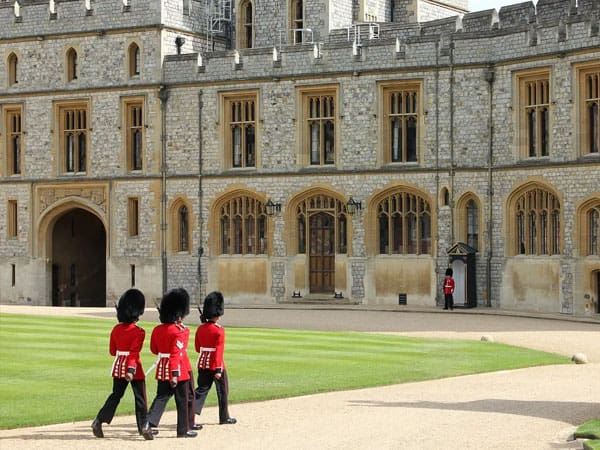 Windsor Castle
For almost a millennium Windsor Castle has been the residence of Britain's royal family. Today, Windsor is the official residence of Queen Elizabeth, whose flag will be flown above the Round Tower when she is in residence which is usually on the weekends. Windsor is also the largest and oldest occupied castle in the world.
If you're visiting London for the first time, then Covent Garden is the ideal area to base yourself. It's strategically located, has plenty of dining and theater options, and is just a couple of minutes' walk to major attractions.
Mayfair is arguably one of London's most affluent neighborhoods. With neighboring Hyde Park on one end and the West End on the other, Mayfair has plenty of five-star hotels, superb art galleries, and high-priced shops.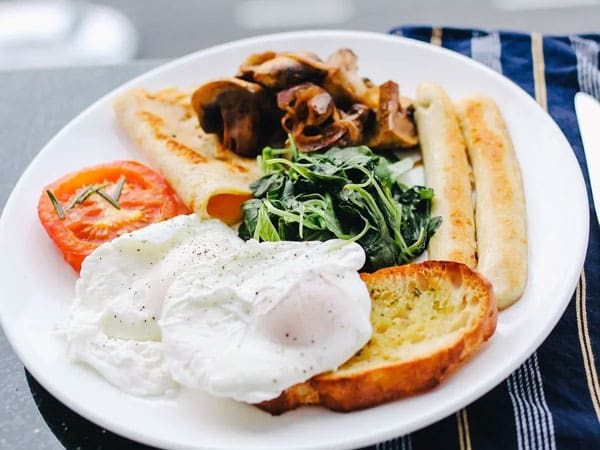 Food you will find…
London, like any major city, has a plethora of cuisine options from all over the world. Anything you want you can find in London!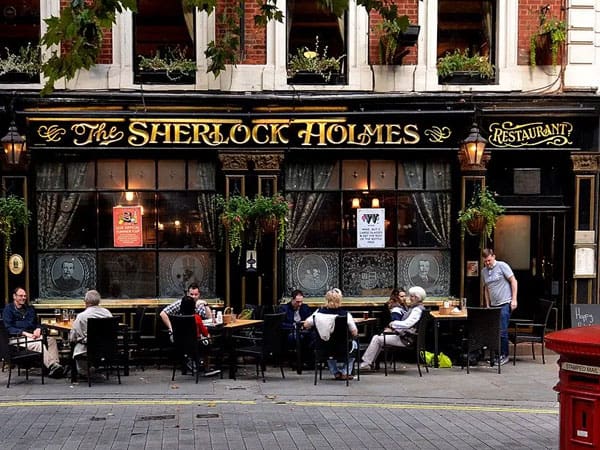 For an authentic experience…
If you're wanting to keep it authentic you are best to stick with London's pub scene. London has a plethora of great pubs to chose from, but there are a few whose history and character set them apart from the common pub.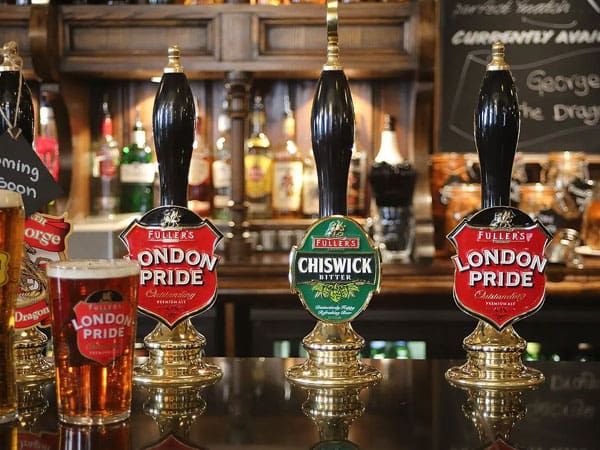 A few of our favorite pubs…
Personal favorites include the Salisbury, the Dog and Duck, the Prospect of Whitby, and the White Hart.
Best of London Tour by Guidester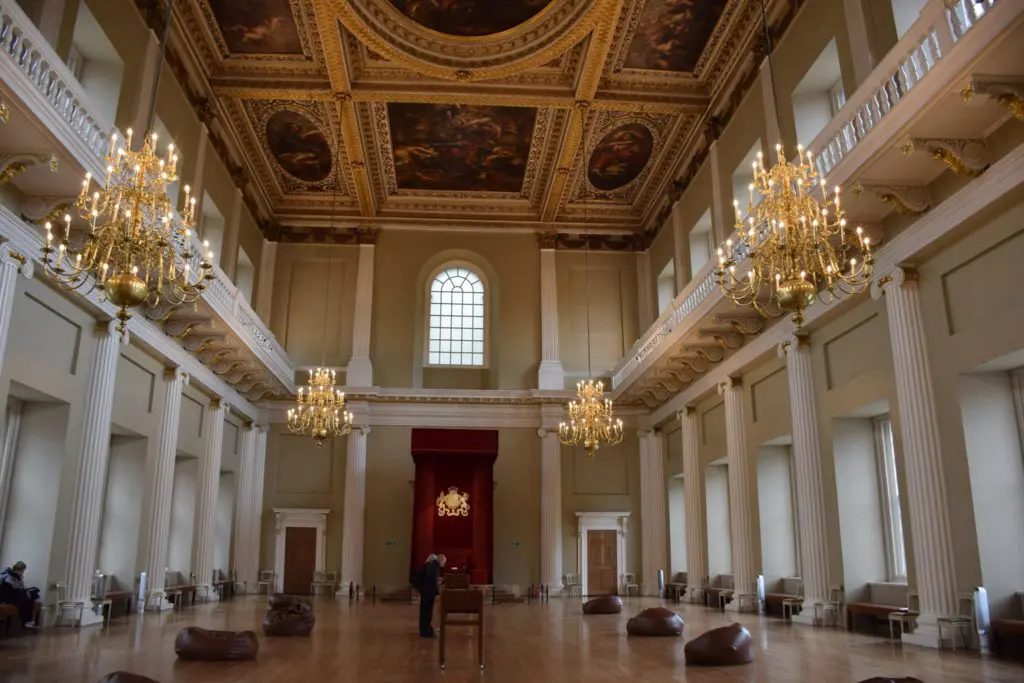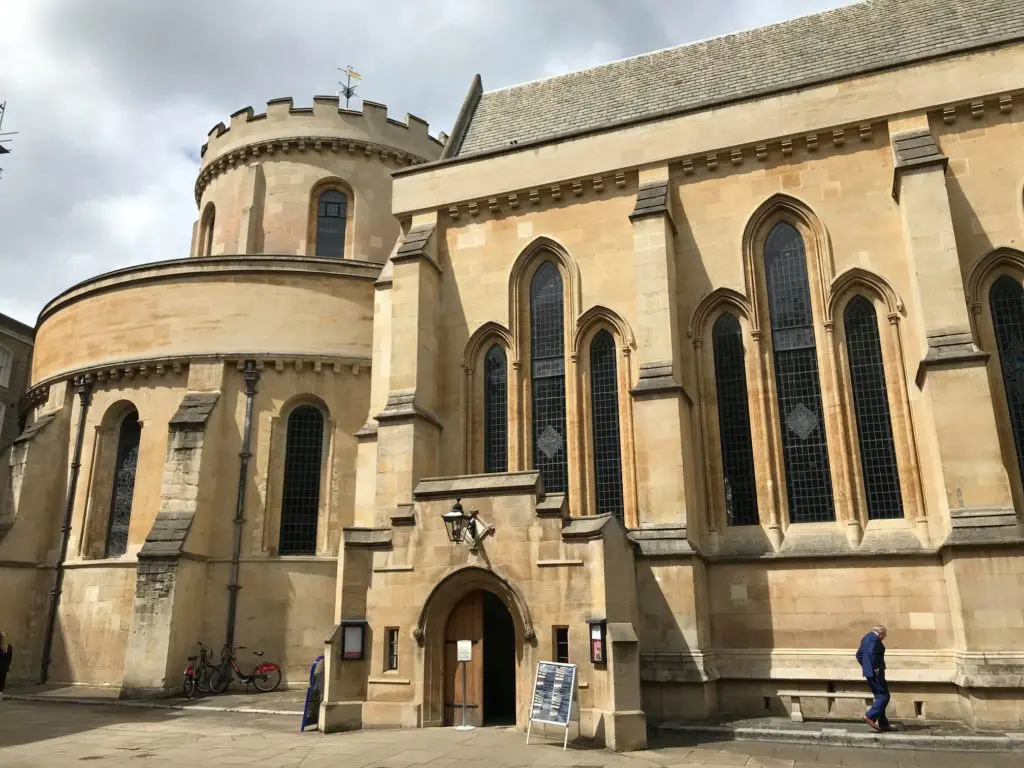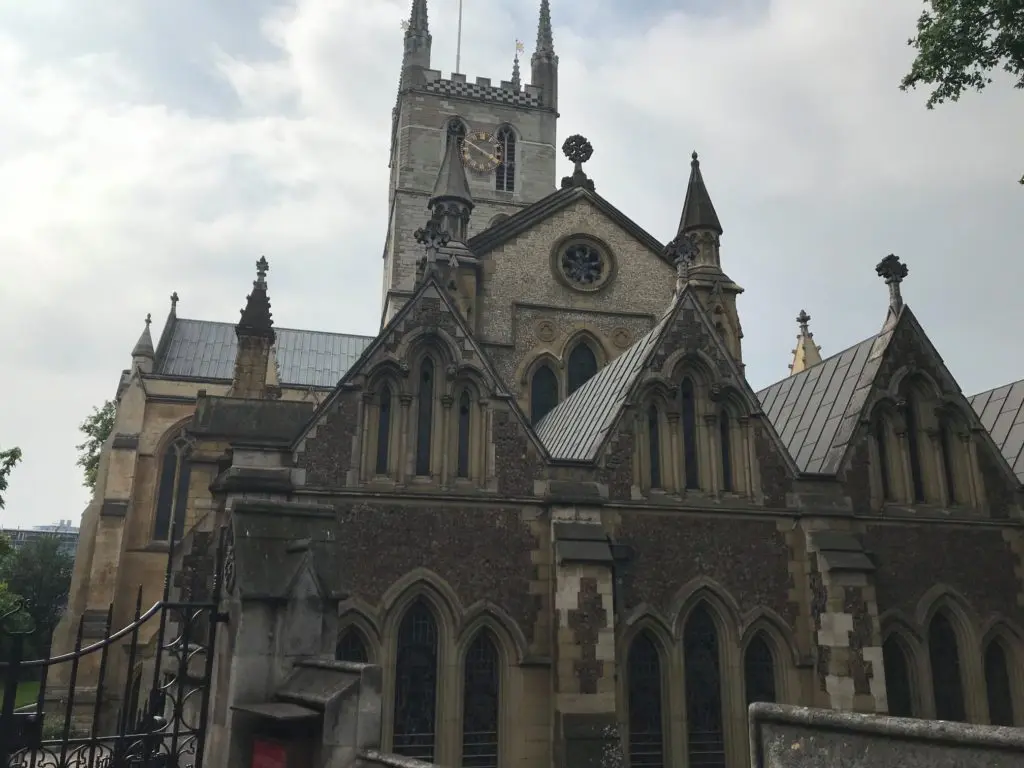 You could keep yourself busy with main sites in London for ages, but everyone is already familiar with Buckingham Palace and the Tower of London. Today, I'm going to take us on a journey through some of London's lesser known sites. These are gems hiding in plain site from monuments, to churches, to little pubs, to markets there is a lot to explore in hidden London.
First, let's talk about how you are getting around today. For sites that are far apart, you'll want to take the tube. The London Underground rail network, or "the Tube" is the best way to cover long distances which can you take from one side of the city to the other in just 30-40 minutes. But, since it's a nice day today we are going to see London by bike for a unique perspective. Renting a public bike is easy and fun. The Santander Cycles are for-hire bikes with stations all around central London. There's an app that shows you all the stations and how many bikes are left. You'll pay a couple pounds for the day pass and then you are charged for ride time.

Explore St. Paul's Cathedral
Wander around Trafalgar Square
Check out Buckingham Palace
Join the crowds at Piccadilly Circus
"My wife and I have worked with Jack at Guidester now on two trips in Europe. One was a self guided adventure in Ireland and the second was a trip to Italy where he personally led the adventure. And in both cases he has put us in the must see places."
"My husband and I spent two weeks in southern England and relied on the Guidebook from start to finish. From what to see, what to eat, and how to get there, the Guidebook was invaluable. We were provided with pertinent logistic information as well as the most interesting pubs and restaurants. We experienced small towns and pubs that we would never have ventured into had it not been for the wealth of information the Guidebook contained. It took all of the guesswork out of enjoying the history and beauty of England. I will without hesitation use its expertise in future travel!"
"This was our 2nd trip to Europe. We definitely didn't want a cookie cutter trip, on a tour bus, that took us past 7 cities in 8 days. Jack plans his tours very carefully and he is very knowledgeable regarding the sites we visited. The groups are small so you have a chance to get to know your fellow travelers."
Choose The Service that Works Best for You!
Guidester provides several options to choose from to best suit your traveling needs. Choose one or choose all!
Get a personalized digital travel guide for Europe, curated by locals. It downloads to your phone and offers top recommendations for each destination.
Guidester simplifies international travel by assisting you with itinerary planning, hotel and airfare bookings, and tours. We also help you avoid errors and common pitfalls.
Join the Guidester Founder on a hand-crafted small group tour, exploring off-the-beaten-path destinations and experiencing unforgettable adventures.