Madrid
Spain's capital city of Madrid is a true melting pot known for its distinctive architecture, large parks, amazing food, arts & culture, and a bustling nightlife. The charm of the old quarters, the exquisite sierra light, the superb art collections, and the vibrancy of the long, long nights are just a few reasons Madrid attracts millions of visitors every year.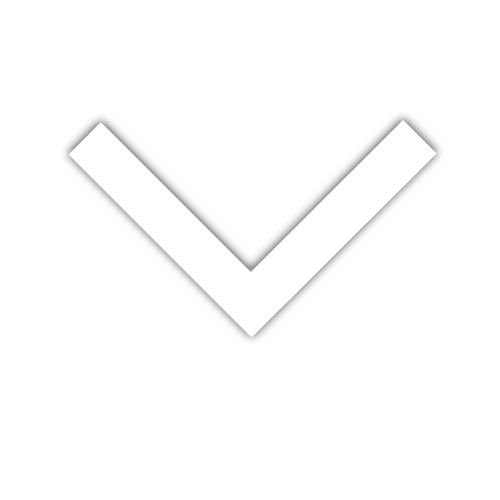 Browse popular sites among travelers.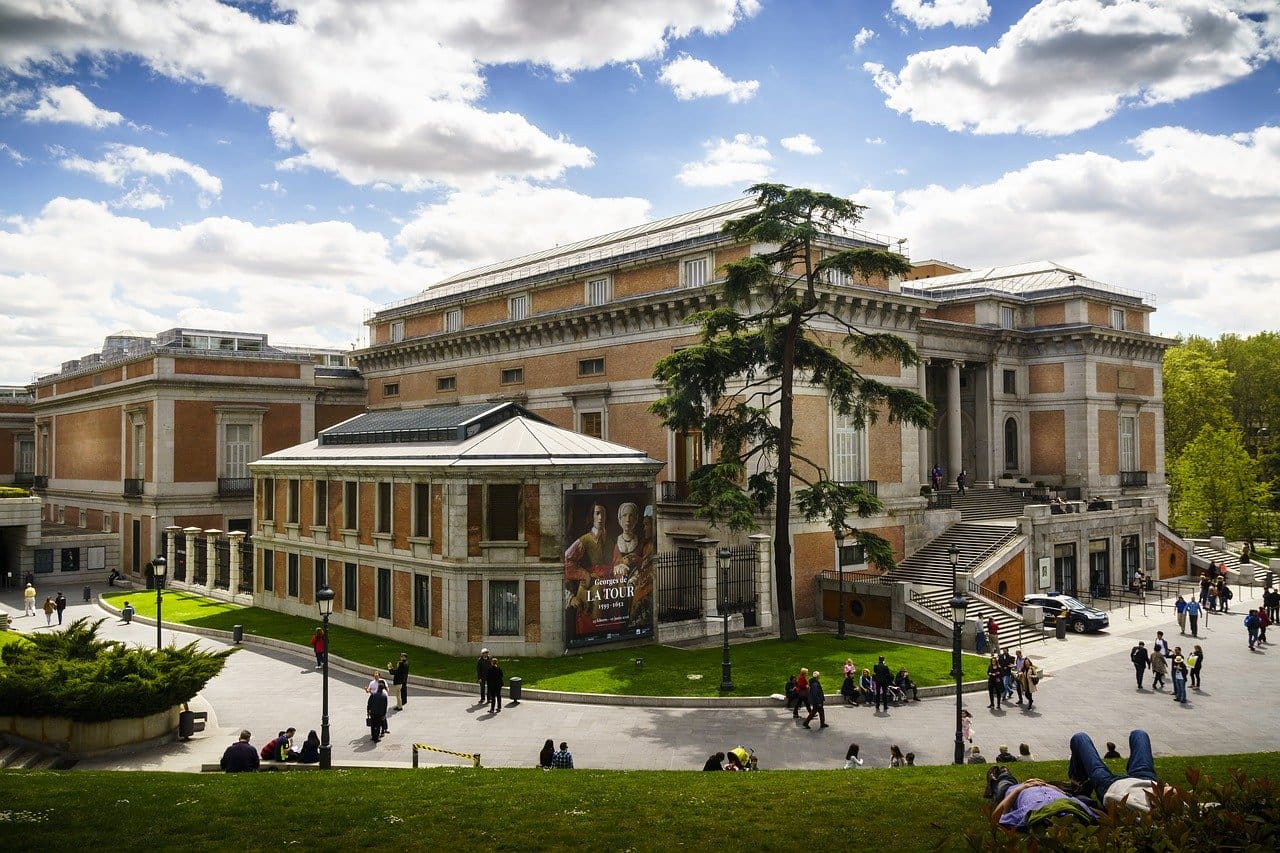 Prado Museum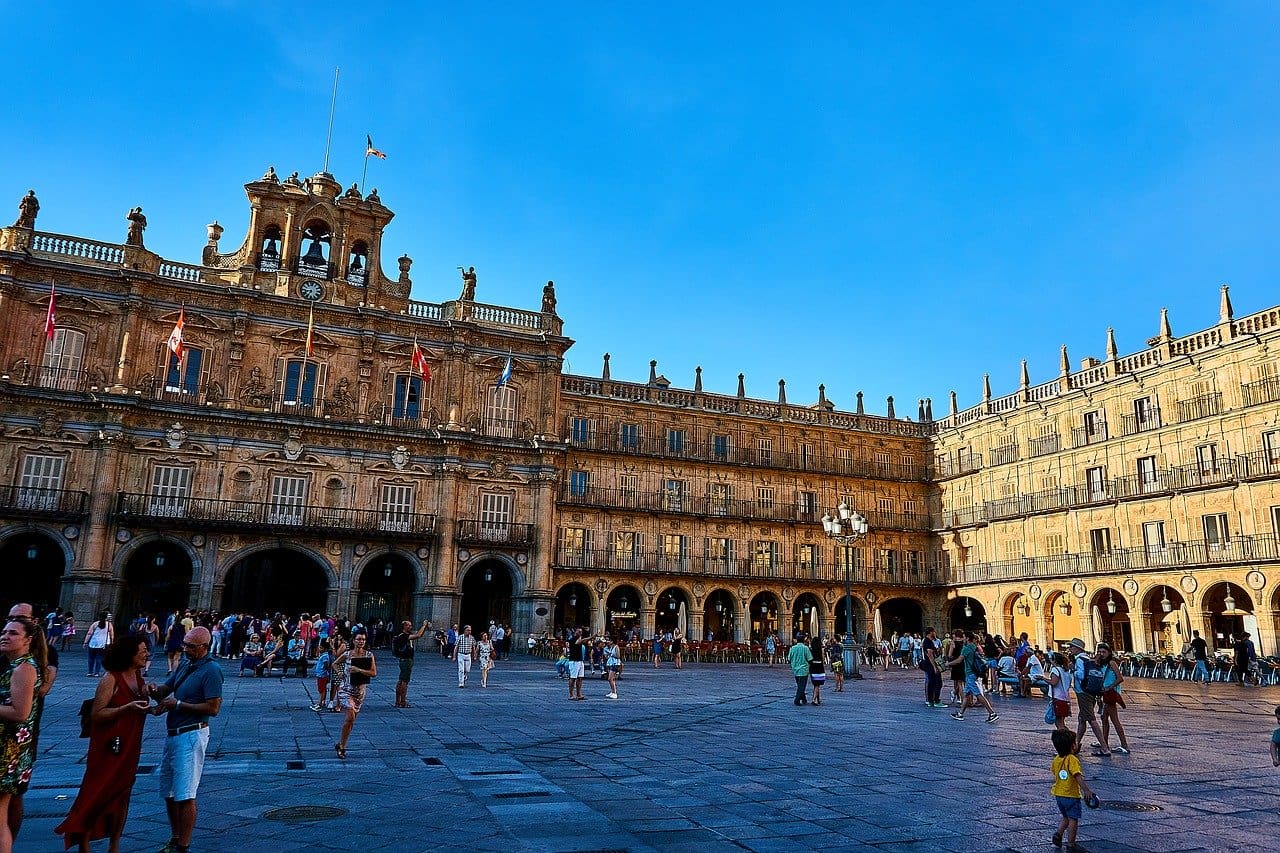 Plaza Mayor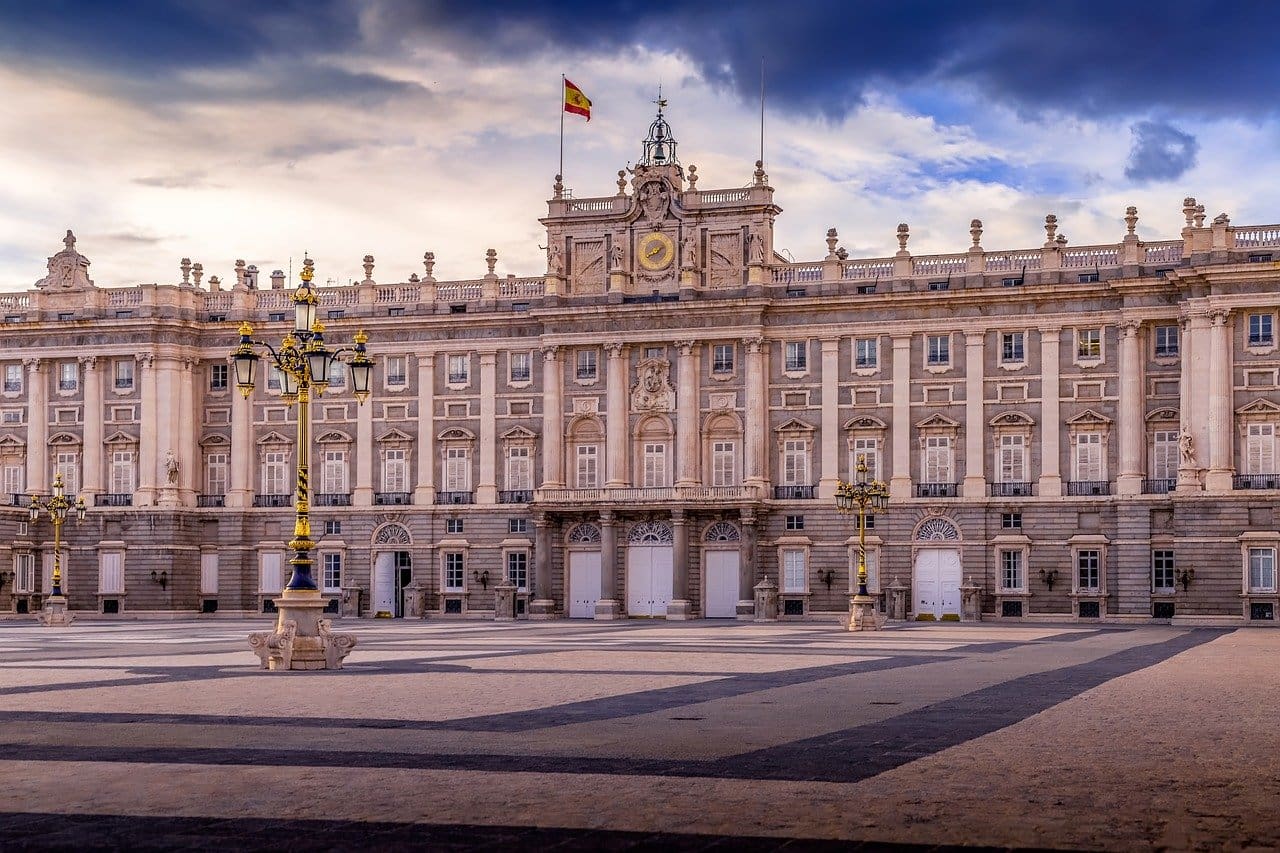 Royal Palace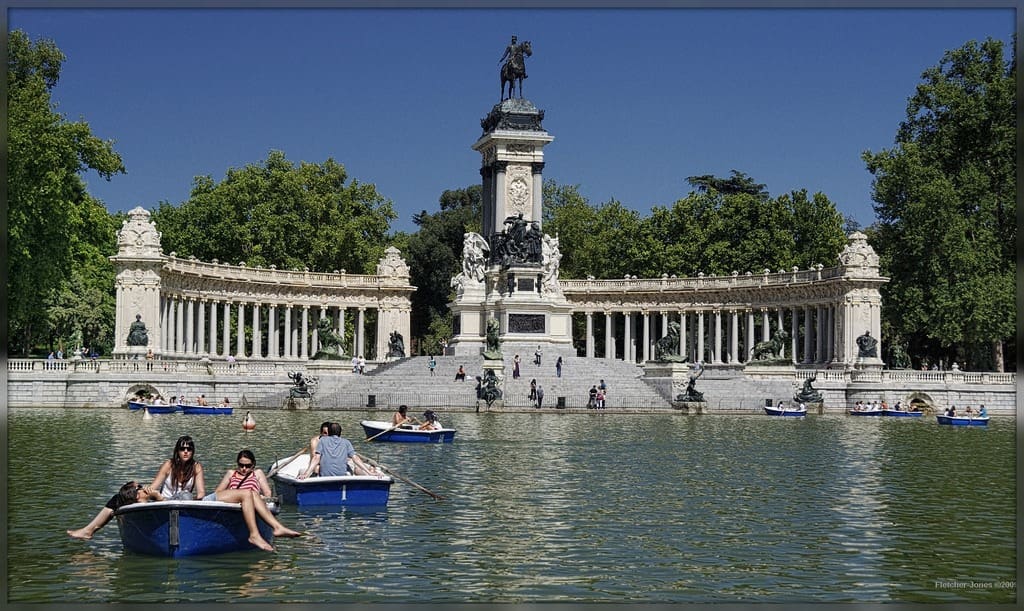 Buen Retiro Park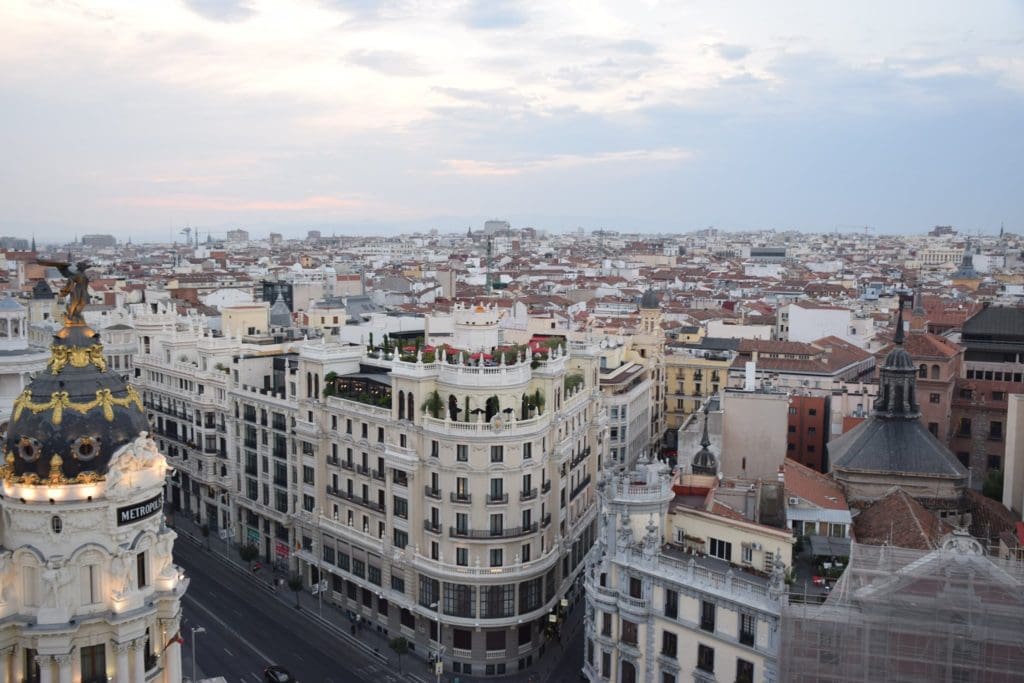 Madrid from the Rooftop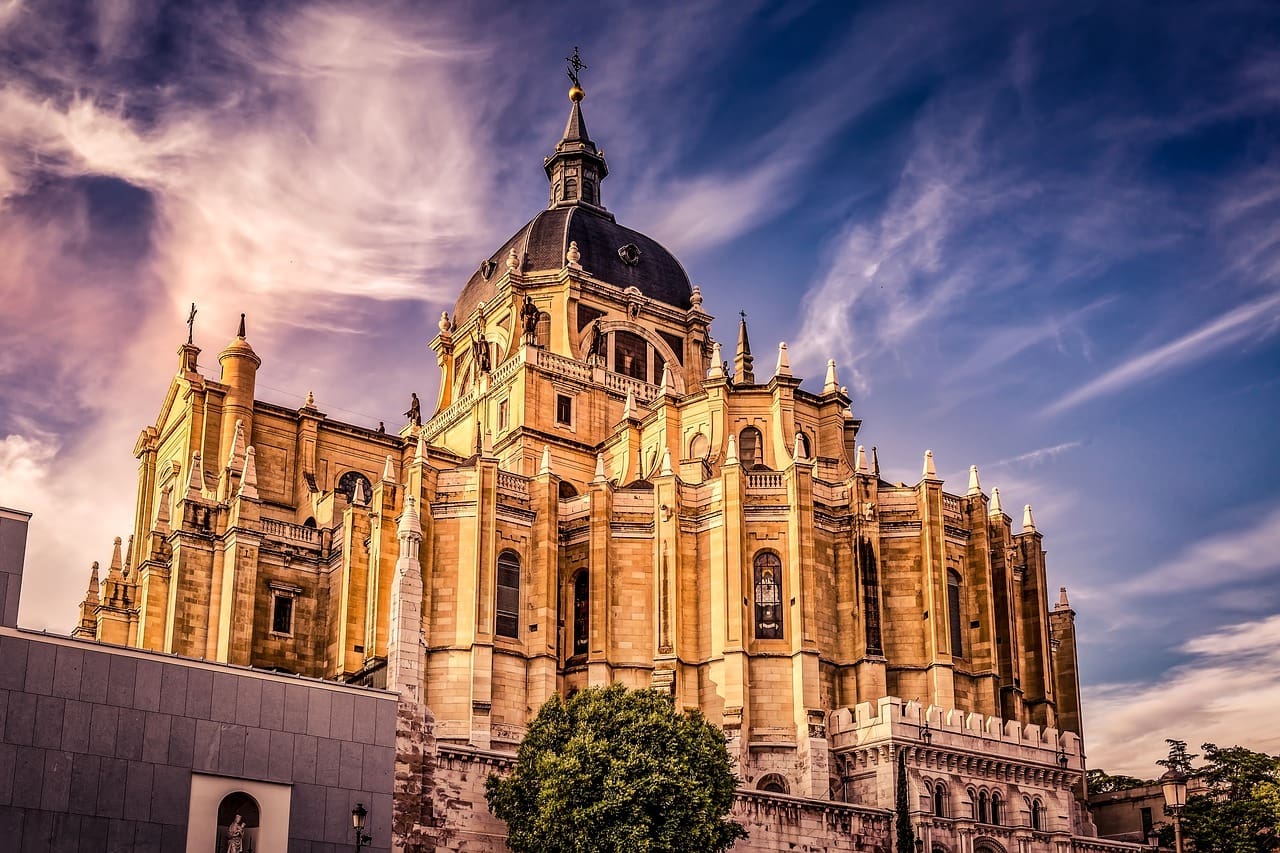 Almudena Cathedral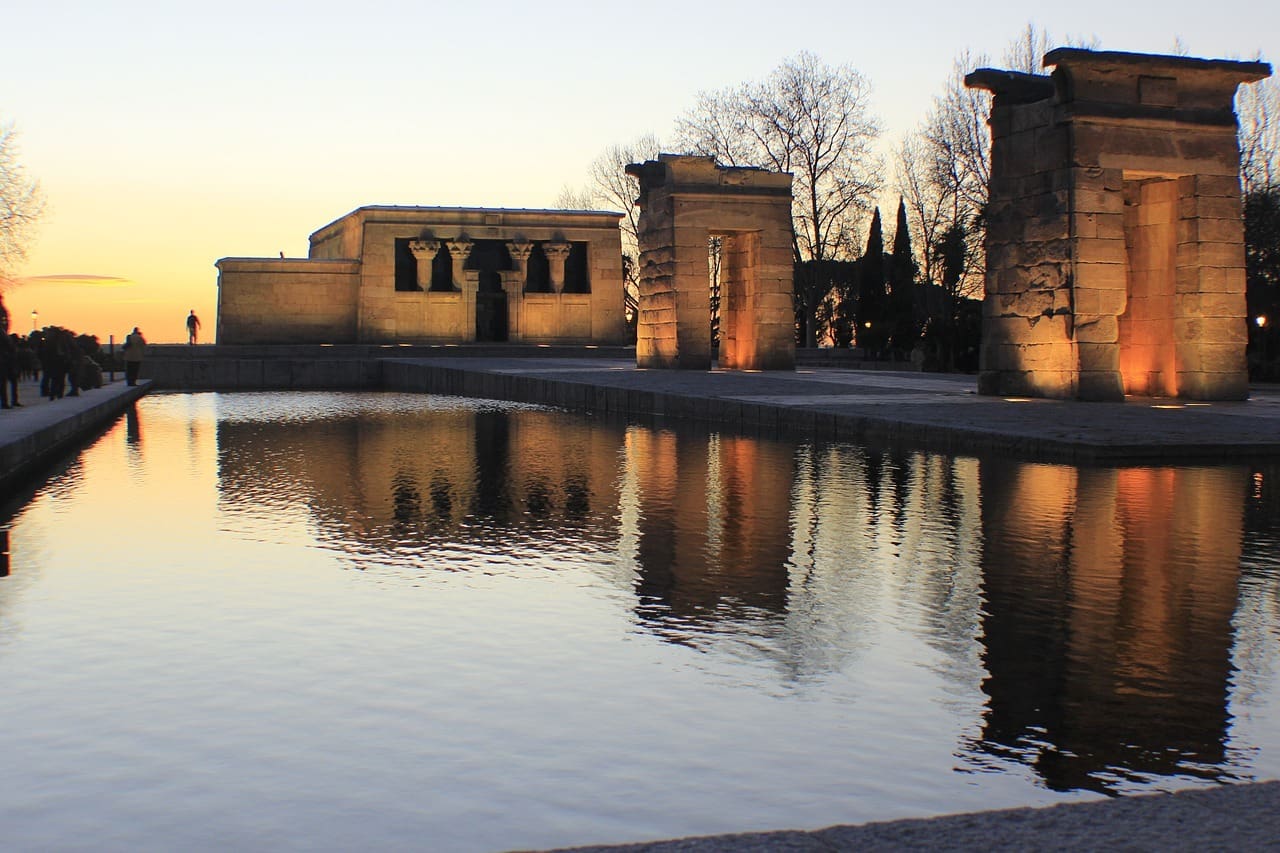 Temple of Debod
Check out Guidester's favorite Madrid experience.
Rooftop Bars and Oldest Restaurant in the World
Madrid is known for many things, but today we are taking a virtual vacation to experience two of the city's best known attributes; rooftop bars and the food. Madrid is known the world over for its many rooftop bars, as well as being home to the oldest documented restaurant in the world.
Overall, I absolutely love Spain; its culture, history, and people are all testaments to the beauty the country has to offer every visitor. Starting in Madrid is great as it gives you a good taste of what is to come. I wasted no time in exploring the famed rooftops and of course had to check out the oldest restaurant in the world.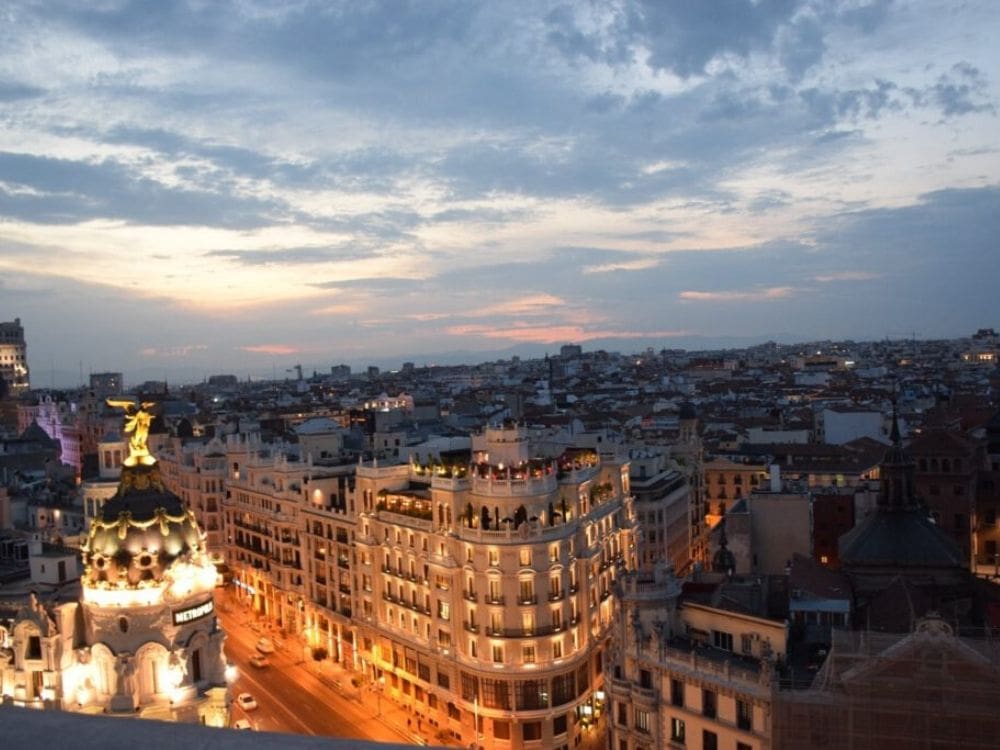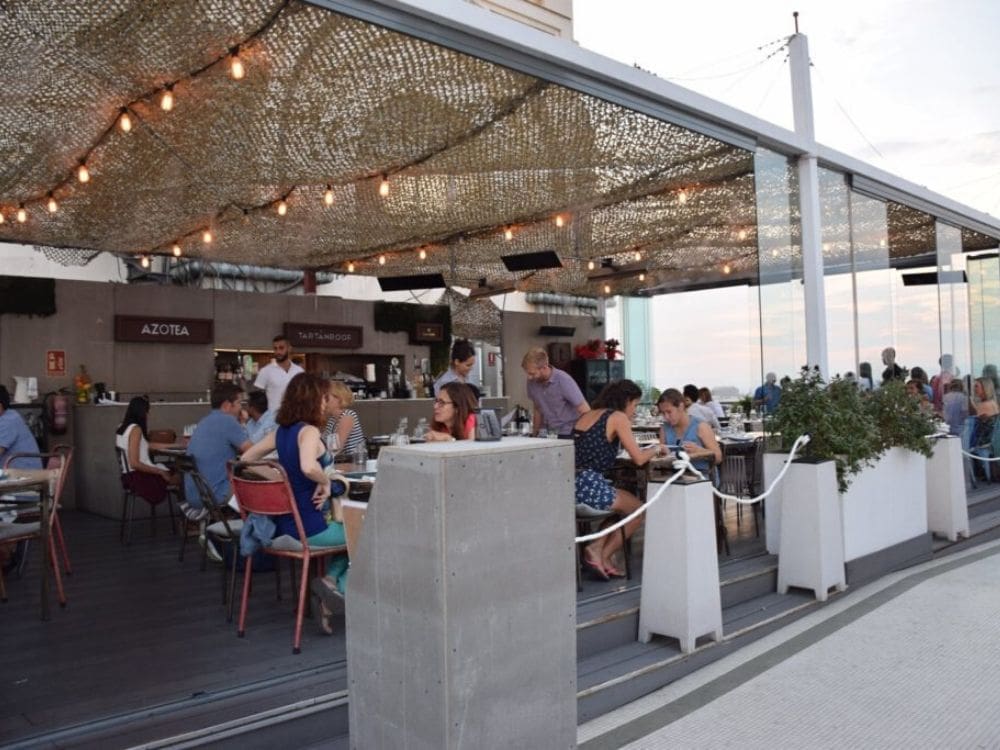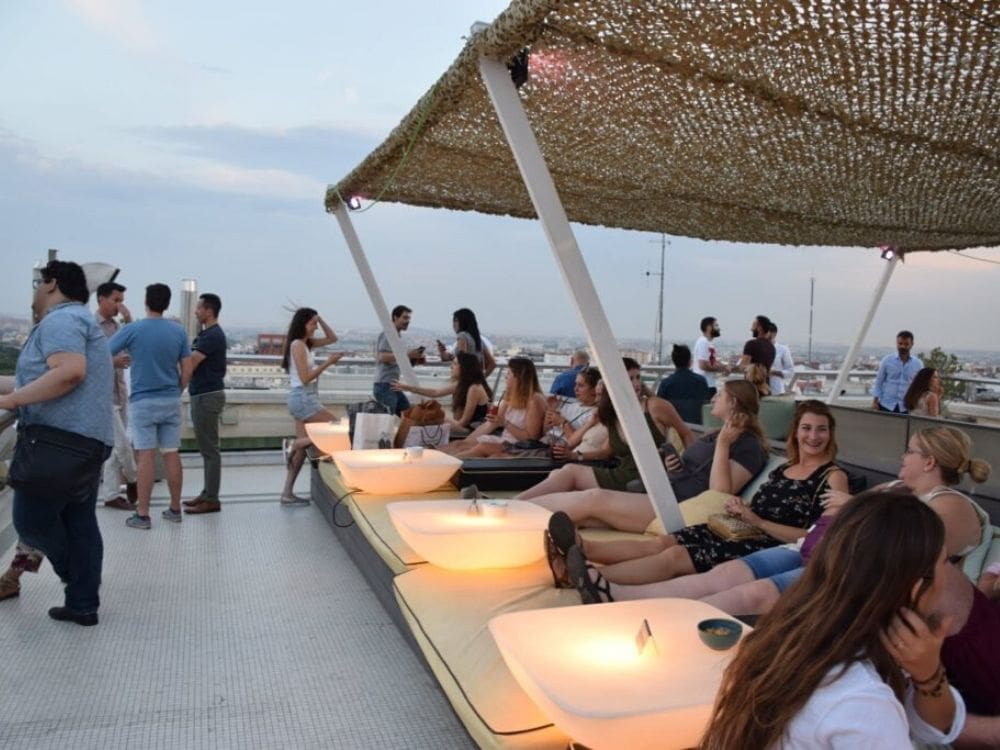 Explore Madrid with interactive maps.
Explore the inside of Almudena Cathedral
Wander around the Royal Palaca
Wander around Real Jardín Botánico
Discover Madrid through virtual walks and tours.
Begin planning your next adventure to Madrid.
Walking:
You can walk to most places in central Madrid - it's actually the best way to experience the central part of the city.
Tip:
To save time, it is a good idea to take public transport to a neighborhood and then set off on foot to explore. Although the difference in elevation between popular areas of the city is fairly minor, you will encounter uphill gradients between Sol and Las Letras, and between the major art museums and Sol.
Public Transit:
Madrid has some of the most thorough and least-expensive public transit in Europe. For a full overview, check the website for Consorcio Transportes Madrid (www.ctm-madrid.es). This site is available in Spanish and English, and has a very useful tool that recommends ways to get from one place to another using any combination of public transit and walking.
Metro (Subway):
The Metro system is easy to learn and use.  There are a couple of options for saving money. If your stay is short and you have to move around the city quickly, an Abono Transportes Turístico provides unlimited rides on the Metro and buses. The passes, which are available at Metro stations and tourist offices, are sold for 1, 2, 3, 5, and 7 days. The Abono is valid only for the ticket holder and you have to show photo ID when you buy it.
Unless you are expecting to be a heavy user of the transport systems, a 10-trip Metrobus ticket is usually a better buy especially since two people can share a single ticket. The Metro operates from 6am to 2am (try to avoid rush hours).
Bus:
The public buses (marked emt) are most useful for moving around the circular roads, or rondas, such as getting from Atocha to Puerta de Toledo, or for moving quickly up and down the Paseos. They run 6am to 11pm, and riders can use a Metrobus ticket or an Abono.
Car:
Car parking in Madrid can be a challenge because all the spaces on the street tend to be taken. Madrid's street parking system is regulated by zones. There are blue or green dashed painted lines on the side of the road where parking is available.
Blue: As a visitor, you have priority over these spaces, and you can stay for a maximum of two hours. Residents are subject to the same restrictions to park in these lots and have to pay the same rates.
Green: Residents who have paid the annual fee have priority over these spaces and are allowed to park here free of time restrictions. As a visitor you can park here for a maximum of one hour.
Where to go for the best views
 The best views in Madrid are definitely from one of the many rooftop bars located in the city center. Madrid is known for its rooftop experience so make your way to a nearby bar for a drink, a bite to eat, and a wonderful view of Madrid.
A personal favorite is Azotea del Círculo, one of Madrid's best rooftop bars with a central location, fantastic views, and long opening hours. From the roof terrace you get an absolutely stunning 360-view of Madrid's skyline which is worth checking out both day and night.
Madrid is the hub of the flamenco record industry and the starting point for artists who tour the world and dazzle their audiences.
Throughout the week the city offers a wide range of shows, from grand performances in the city's theaters to small song and dance recitals in tablaos or halls.
Spaniards generally never tip at restaurants with table service, and if they do it's minimal because a service charge is usually included in the bill (look for the servicio incluido mention).
Tip: You may be charged an extra fee for sitting outside. To avoid any confusion, ask the waiter if there is a terraza fee.
Other services:
Taxi and other services do not normally require a tip as well.
Although the country is very safe, the number of tourists in Madrid attracts a lot of pickpockets and crooks who take advantage of the crowds.
The city center attracts a lot of pickpockets and bag-snatchers on the crowded streets near Plaza Mayor, so be sure to keep an eye on your belongings at all times. The Rastro is also known for attracting its fair share of pickpockets, so be careful with you belongings.
Lavapies area is not recommended for tourists, especially at night, unless you are accompanied by locals who know where to go.
Caution should be exercised in Plaza Del Sol due to pickpockets working in groups during the day.
Street performers and mimes will not usually let you take a picture of them for free, and may get angry. The museum area attracts some pickpockets, and the while the Retiro Park is very safe during the day, it can be more dangerous at night.
Centro is the geographical and historical heart of Madrid with a maze of old streets and amazing architecture surrounding the main square, Plaza Mayor. This is a great area for first timers and those with limited schedules.
Retiro with its grand park and world renown art museums also has some of Madrid's grandest hotels. This area is very much a working-day neighborhood which means it's bustling by day and very quiet by night. This is a popular area for tourists looking for higher end hotels, more nature, and a quiet nightlife.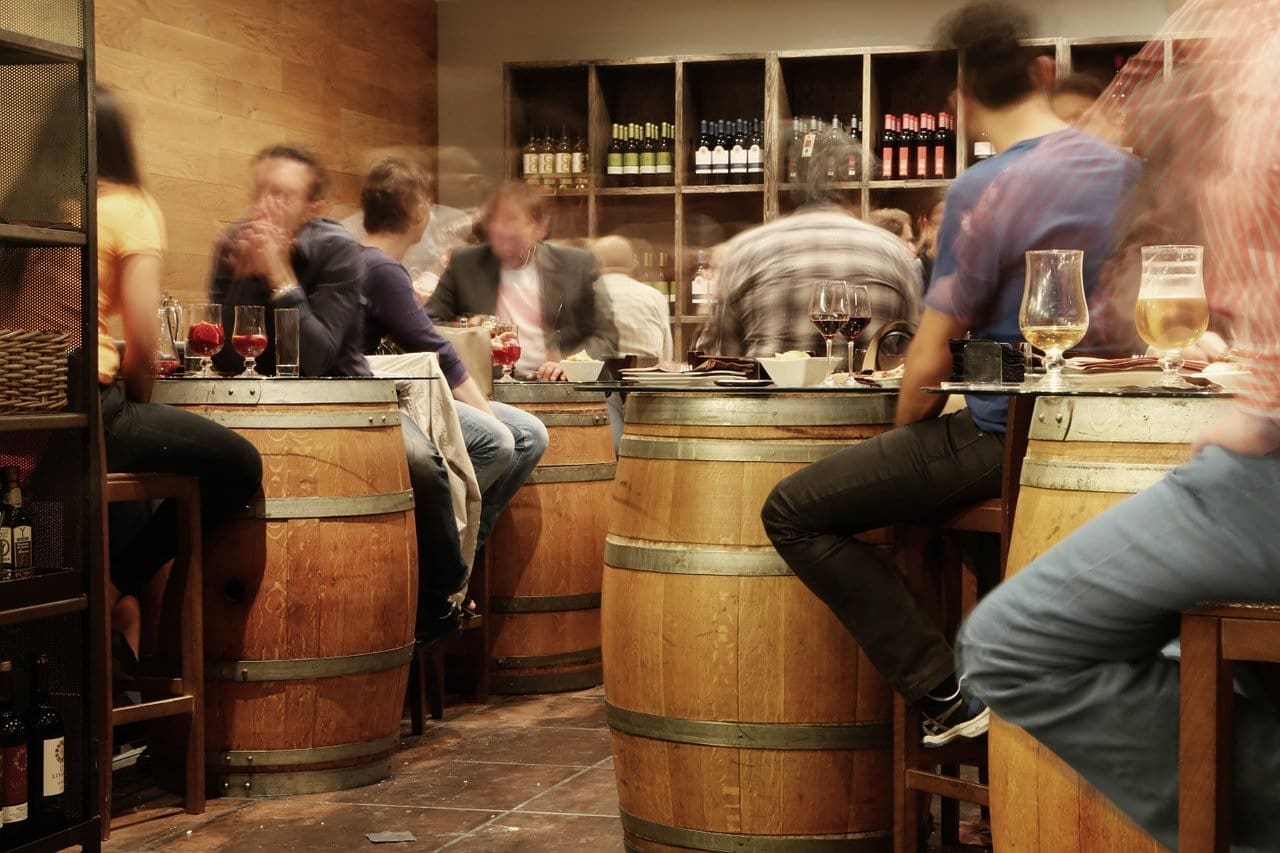 It's all about the food
Spaniards organize their lives around meal times, and el aperitivo is not really about the food or drink itself, it's about the charla (chat) and the social aspect of it.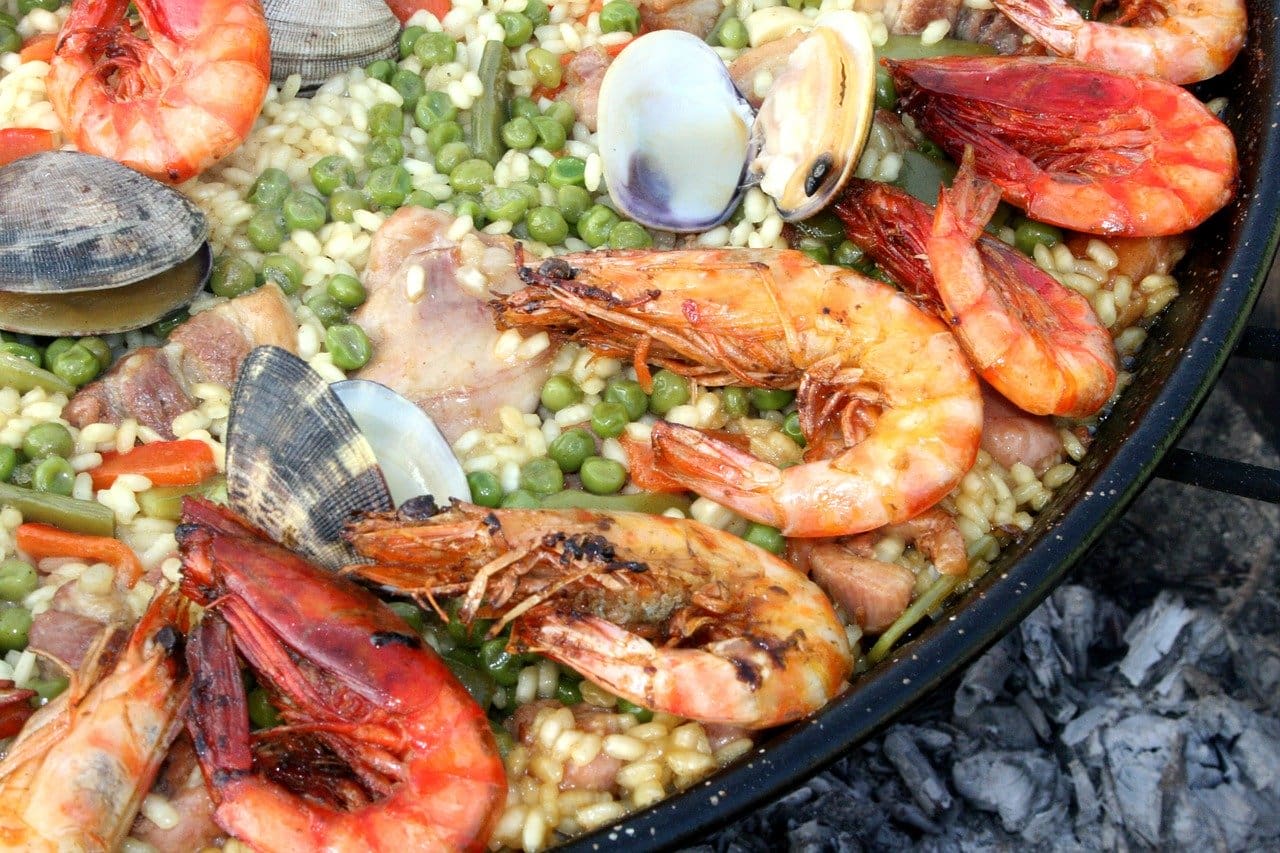 Many popular dishes...
There are dishes that blend simple yet good-tasting stew pot cooking (cocido madrileño is a fine example) with Moorish flavours (almond soup) and dishes from the Christian tradition (Lenten recipes). Local baking is a blend of Sephardic and Mozarabic traditions, hence the widespread use of almond and honey. Barquillos (wafers) and bartolillos (cream-filled puff pastries) are extremely popular.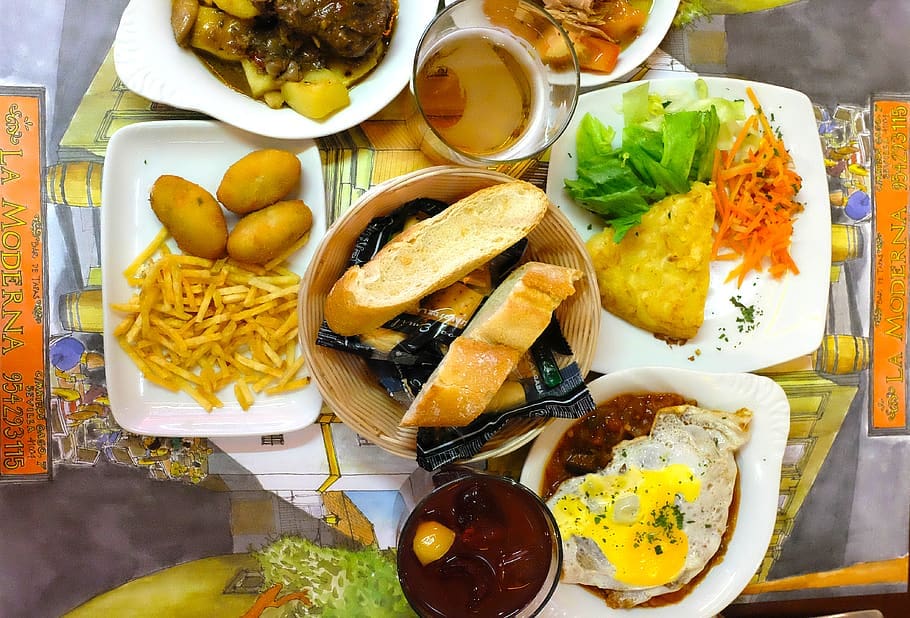 Make sure you're familiar with the tapa...
A tapas is a small snack or appetizer served with a glass of beer, wine - it's served at bars and restaurants. Legend has it that back in the 13th century, Alfonso the Wise, king of Castile and Leon, ordered owners of taverns to serve glasses of wine with small bites of food so that patrons wouldn't get intoxicated. With time, tapas have become a veritable culinary art and a feast for the senses.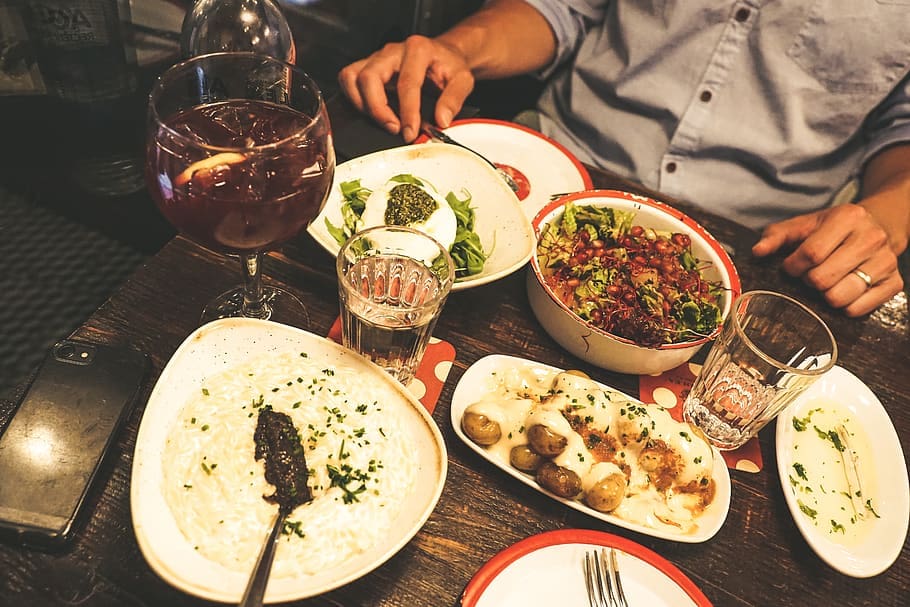 A Guidester favorite...
Opened in 1725, Sobrino de Botin, near the central square of Plaza Mayor, holds the Guinness World Record as the oldest restaurant in the world. Although there are restaurants in the world which are much older, Sobrino de Botin received the distinction because it remains in its original building with the same interior. The food is delicious, the staff is amazing, and the building itself is beautiful.