A city for romantics, art enthusiasts, and lovers of street life, Paris holds fascination and beauty for visitors coming from all over the world. Located in the north of France on the river Seine, Paris has a reputation of being a top European destination that is greatly influential in the realms of culture, art, fashion, food, and design.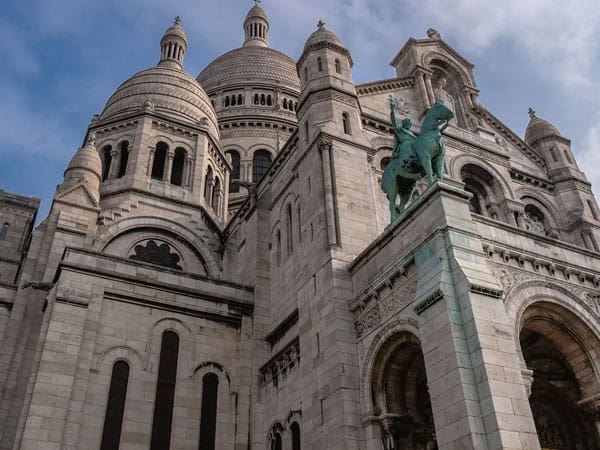 Sacre Coeur
The Basilica of the Sacred Heart is a Roman Catholic church located on the highest point of the city in Montmartre. Perched high on top a hill, the absolute best thing to do is and climb the 300 steps to the top of the church dome for picture perfect views of Paris.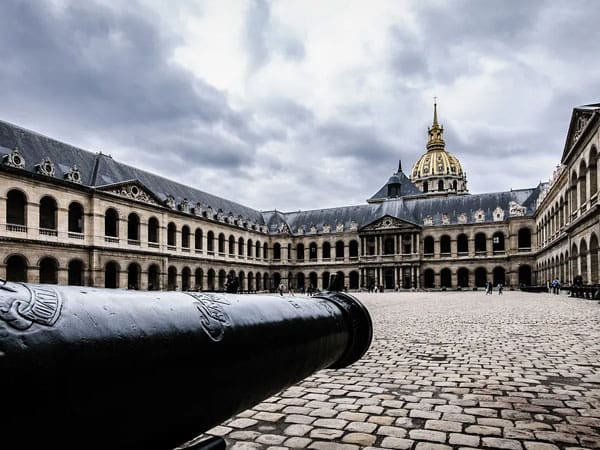 Les Invalides
Perhaps the most underrated attraction in Paris, Les Invalides is a grand area with a series of army museums, a church, and the tombs of many famed officers, including Napoleon. The museums and monuments all relate to the military history of France.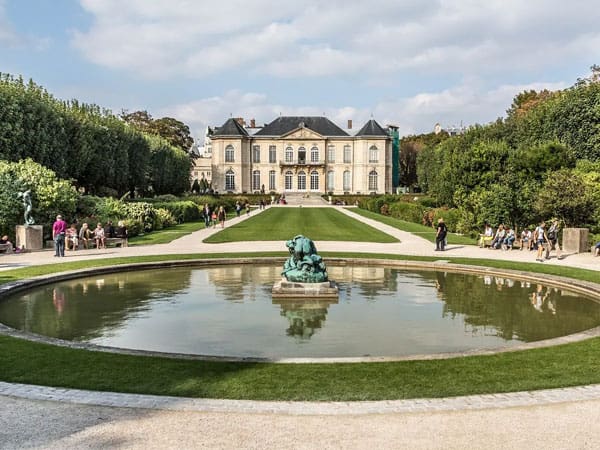 Rodin Museum
A local jewel and private mansion dating from the 18th century, Rodin Museum houses the permanent collections of the famous sculptor Rodin. Stroll through the extensive grounds and discover some of the master's major works: The Thinker, The Burghers of Calais, and The Gates of Hell.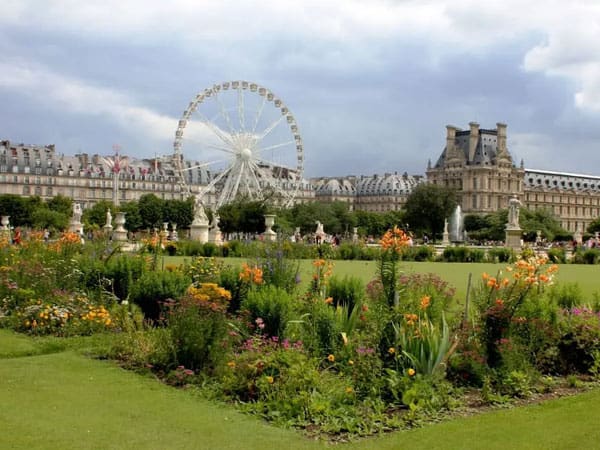 Tuileries Garden
An expansive 17th-century formal garden dotted with statues created by Catherine de' Medici as part of the Tuileries Palace in 1564. The palace was eventually opened to the public in 1667 and became a public park after the French Revolution.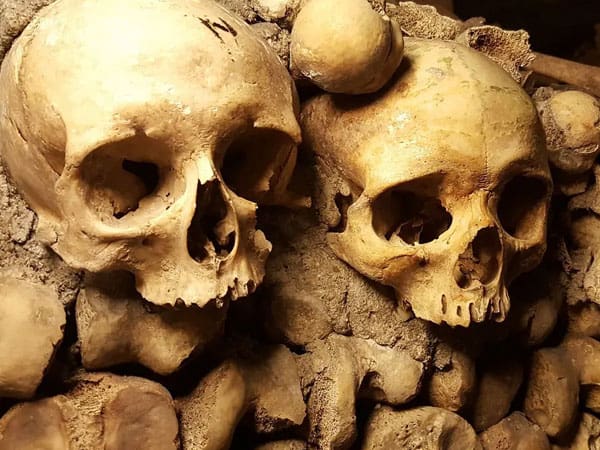 Catacombs
These famous underground tunnels are an important part of Les Misérables, as the writer, Victor Hugo, had extensive knowledge of the landmark. It was used during the Second World War by fighters resisting German occupation of the city. Today visitors can take a forty-five minute tour of the catacombs.
Staying inside the city center close to one of the major attractions will make your trip easier, especially if it's your first visit. You can stay anywhere inside the center you find accommodation suited to your needs; arrondissements 1, 7, and 8 are popular choices.
There is no need to worry about transportation while in Paris as it's easy to travel around the city by foot, bike, and public transit.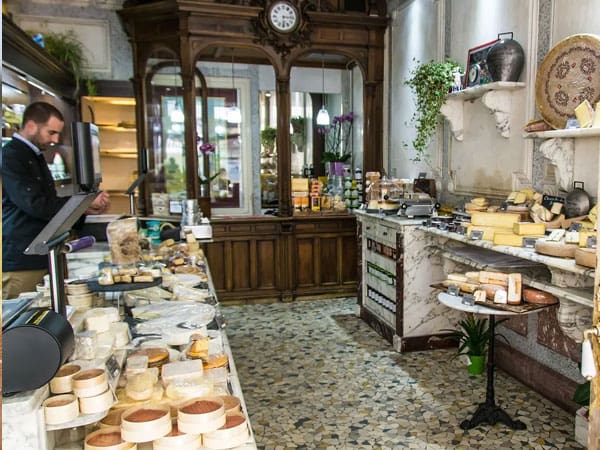 So much to offer…
Paris brings in the best cuisine from every region of France which you can experience at all different levels of elegance and simplicity. If you want a 5 star meal, no problem, if you're looking for a quaint little creperie, right around the corner.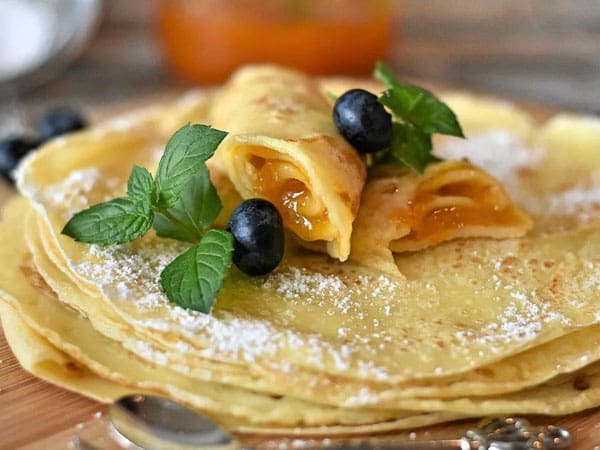 Make sure to try…
You cannot possibly "Do Paris" without indulging in a crepe. Right under the Eiffel Tower are food trucks and other local vendors. If you like chocolate, be sure to get a Nutella and banana filled one. After you enjoy your crepe, head to the lawn of the tower for a sunset to remember.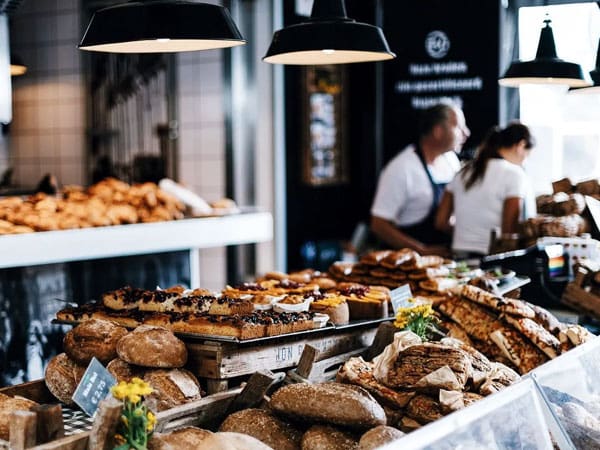 Make sure you know what a boulangerie is
Boulangerie is what the French call a bakery. It is important to know the difference between a boulangerie and a patisserie. While a patisserie is a bakery specializing in pastries, and headed by a pastry chef, a boulangerie is a bakery that focuses mainly on baking breads.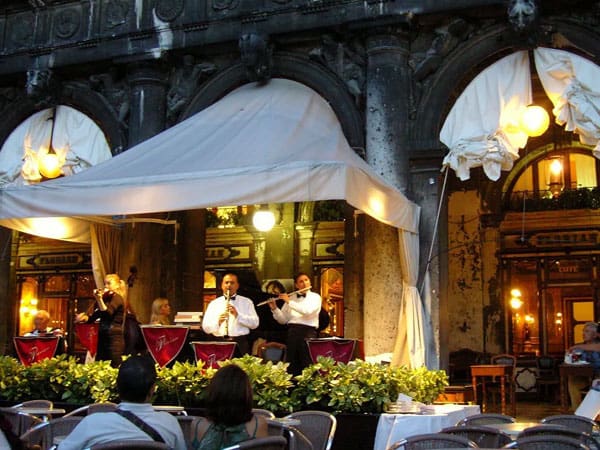 A Guidester favorite…
Bouillon Chartier – A great place to discover the authentic French cuisines with all your usual clichés. This is a classy, historic place that is over 100 years old, and offers a whole lot of French culture in a single dose.
Montmartre to Sacré-Coeur
History of the Palace of Versailles
5 best street foods in Paris
Walk along the river Seine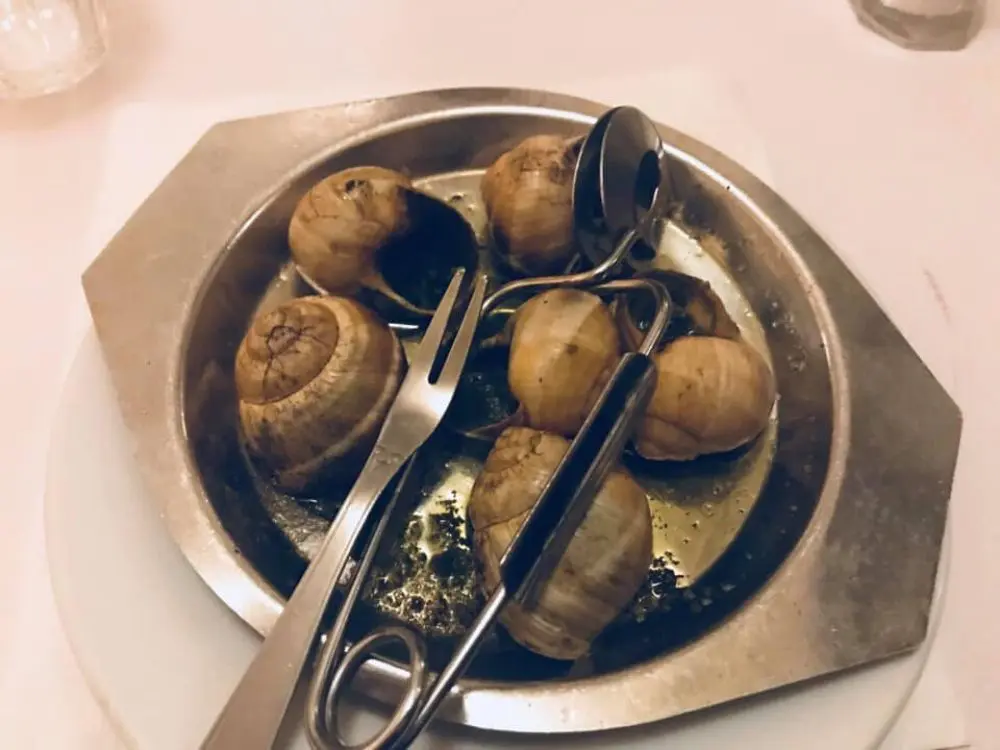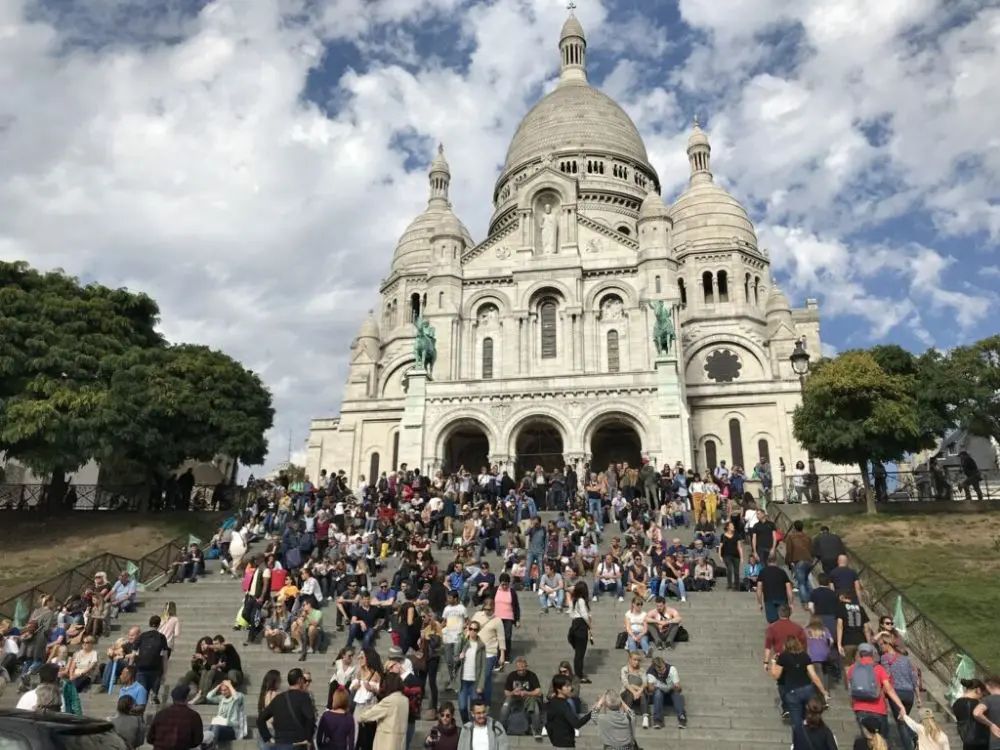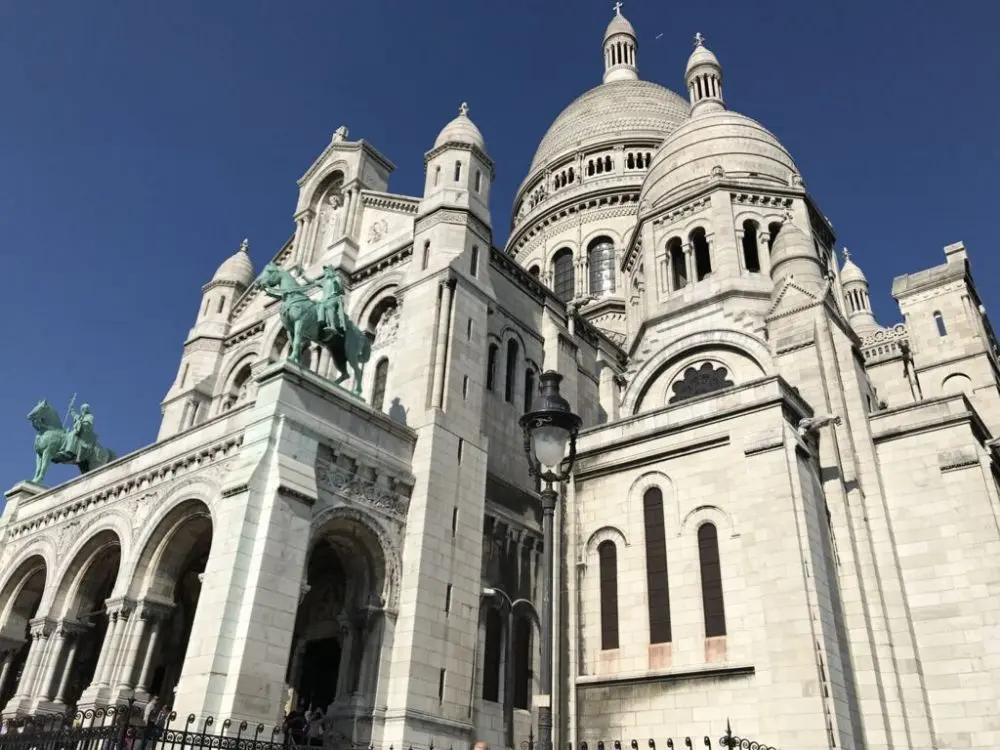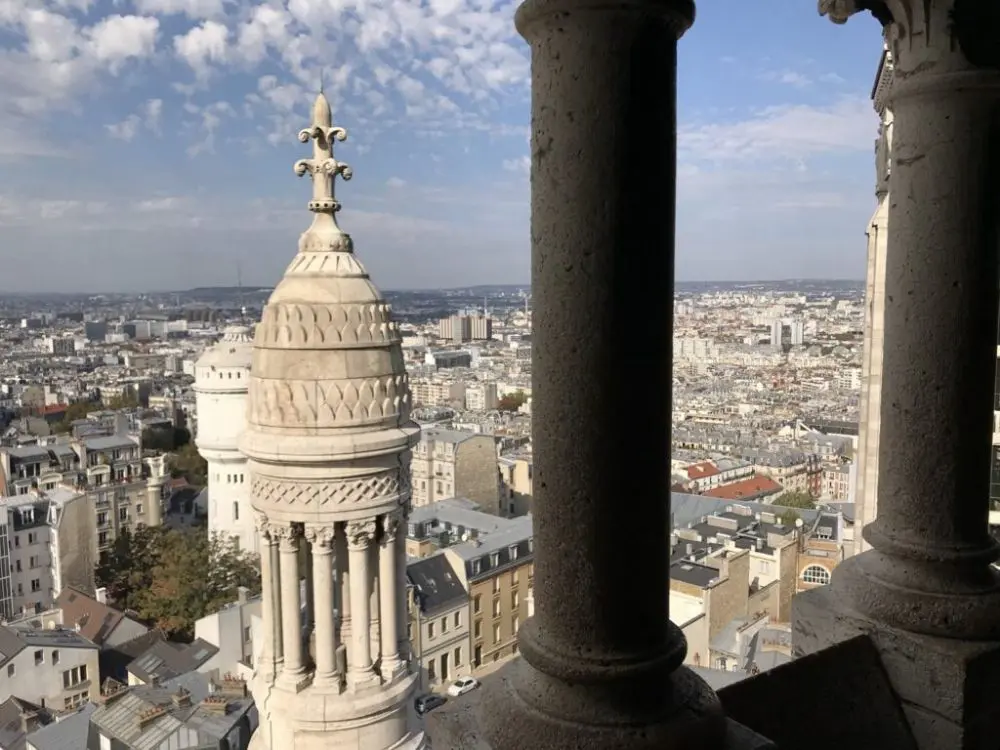 Sacre Coeur and Escargot in Paris
Paris is known for many things, namely the city's food and world class architecture. 
Our first stop today is climbing up to visit one of the city's most architecturally stunning landmarks. The Basilique Sacré-Coeur, Basilica of the Sacred Heart, is a Roman Catholic church located on the highest point of the city in Montmartre.
Perched high on top a hill in the 18th arrondissement, Montmartre is a famous Parisian district which is actually its own separate village. Over the years has the area has lost none of its quaint village atmosphere that appealed to the artists of the 19th and 20th centuries.
Explore around the Eiffel Tower
Checkout the view from Sacre Coeur
Wander the streets of Montmartre
Stroll through Tuileries Garden
"My wife and I have worked with Jack at Guidester now on two trips in Europe. One was a self guided adventure in Ireland and the second was a trip to Italy where he personally led the adventure. And in both cases he has put us in the must see places."
"My husband and I spent two weeks in southern England and relied on the Guidebook from start to finish. From what to see, what to eat, and how to get there, the Guidebook was invaluable. We were provided with pertinent logistic information as well as the most interesting pubs and restaurants. We experienced small towns and pubs that we would never have ventured into had it not been for the wealth of information the Guidebook contained. It took all of the guesswork out of enjoying the history and beauty of England. I will without hesitation use its expertise in future travel!"
"This was our 2nd trip to Europe. We definitely didn't want a cookie cutter trip, on a tour bus, that took us past 7 cities in 8 days. Jack plans his tours very carefully and he is very knowledgeable regarding the sites we visited. The groups are small so you have a chance to get to know your fellow travelers."
Choose The Service that Works Best for You!
Guidester provides several options to choose from to best suit your traveling needs. Choose one or choose all!
Get a personalized digital travel guide for Europe, curated by locals. It downloads to your phone and offers top recommendations for each destination.
Guidester simplifies international travel by assisting you with itinerary planning, hotel and airfare bookings, and tours. We also help you avoid errors and common pitfalls.
Join the Guidester Founder on a hand-crafted small group tour, exploring off-the-beaten-path destinations and experiencing unforgettable adventures.