Portugal is an altogether different experience than most other western European countries, and Porto epitomizes this feeling. An eclectic mixture of the old and new world, it's hard to put a pin on this cultural gem. Porto is full of historical buildings and world class museums with much of the city's historic center a UNESCO world heritage site.
Ribeira
Designated as a World Heritage Site by UNESCO, Ribeira is one of Porto's oldest neighborhoods. Ribeira Square is included in the historical center of the city, home to a 17th century water fountain and a sculpture of José Rodrigues.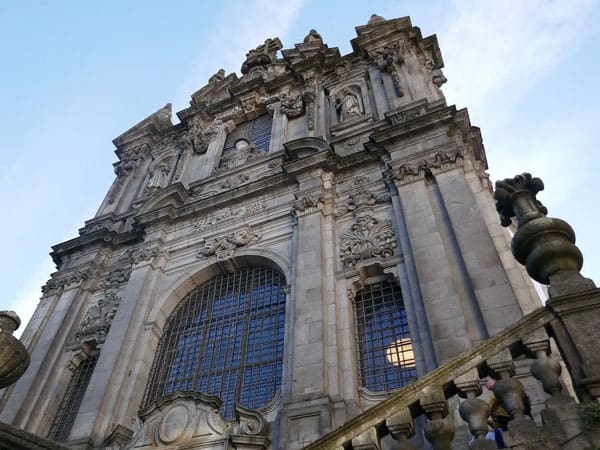 Clerigos Church
Clerigos Church is a Baroque church built in 17th century by an Italian architect, popular for its famous tower. This used to be the tallest tower in Portugal once upon a time, and climbing its 200 steps rewards you with an undulating view of the city.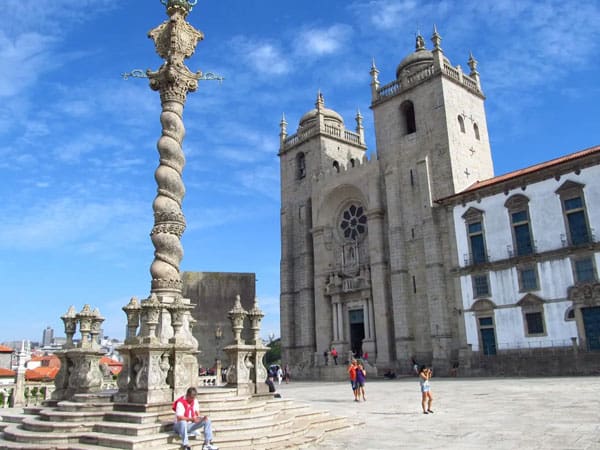 Porto Cathedral
Porto Cathedral is a National Monument and as its name implies, a Catholic Cathedral. It's a gorgeous building worth a visit and from here you can have see the Douro River. The cathedral sits in a large square with a column in the middle where criminals in the olden days were hanged.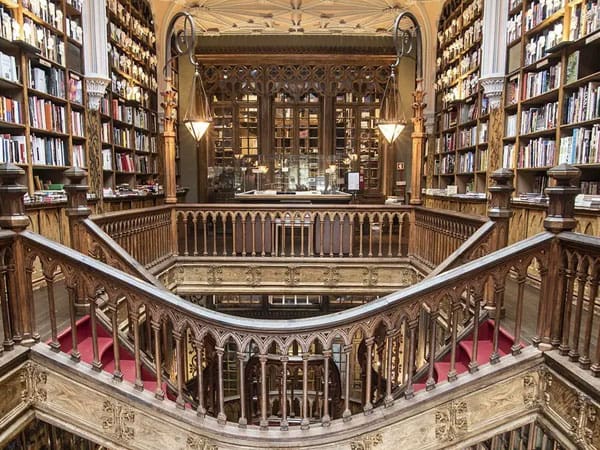 Livraria Lello bookshop
Time Magazine, The Guardian, and Lonely Planet call this bookshop the coolest in the world. A bookshop with an extraordinary historical and architectural value, Livraria Lello has been the inspiration for many a writer and it's even been said J.K. Rowling got some of her inspiration for Harry Potter in this amazingly eclectic bookstore.
Inside the UNESCO neighborhood of Ribeira would be preferable if you're short on time as it puts you right in the middle of the major attractions, however this will be a more expensive option.
There are plenty of hotels outside the historic center that may be more cost effective and you can simply walk or take a cab into the old town.
Portuguese cuisine is influenced by…
The Portuguese gastronomy is the sum of many influences and culinary customs of other civilizations that passed here through the ages.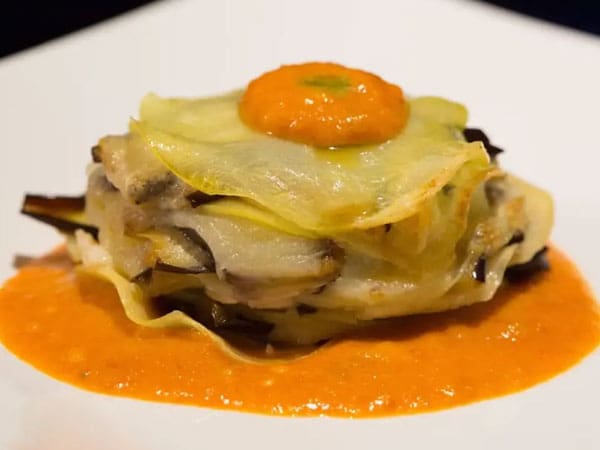 Make sure to try…
No trip to Porto is complete without trying the delicious Francesinha sandwich, a delicious multi-layered meat sandwich covered with melted cheese and a hot and thick spiced tomato and beer sauce. Fantastic!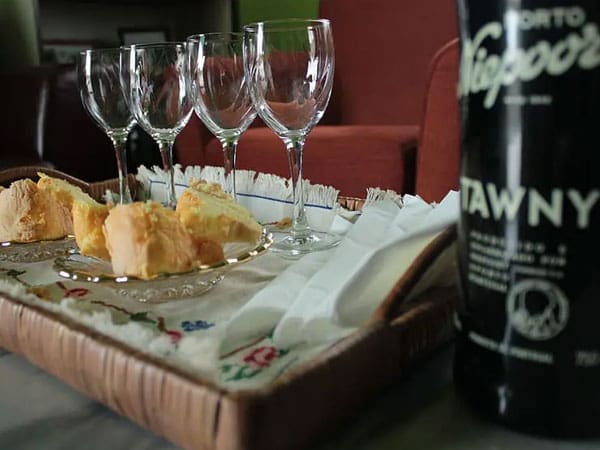 A Guidester favorite…
Hidden from the tourist sights, in the Paranhos neighborhood, is one of the best traditional restaurants in Porto, Manuel Alves. The menu is diverse, consisting of countless options with a cuisine characterized by quality dishes and a characteristic Portuguese flavor.
Portugal History Summarized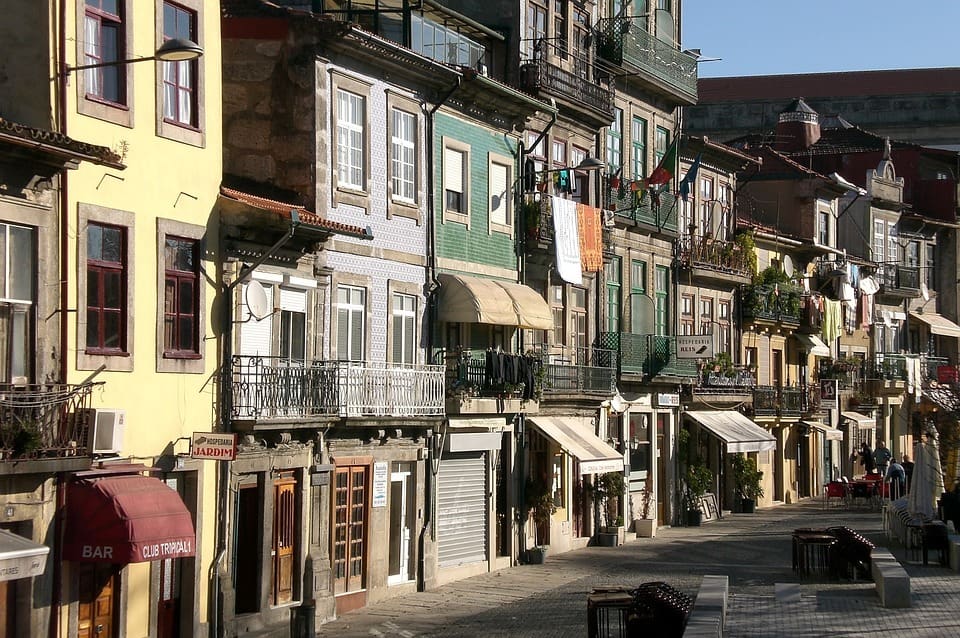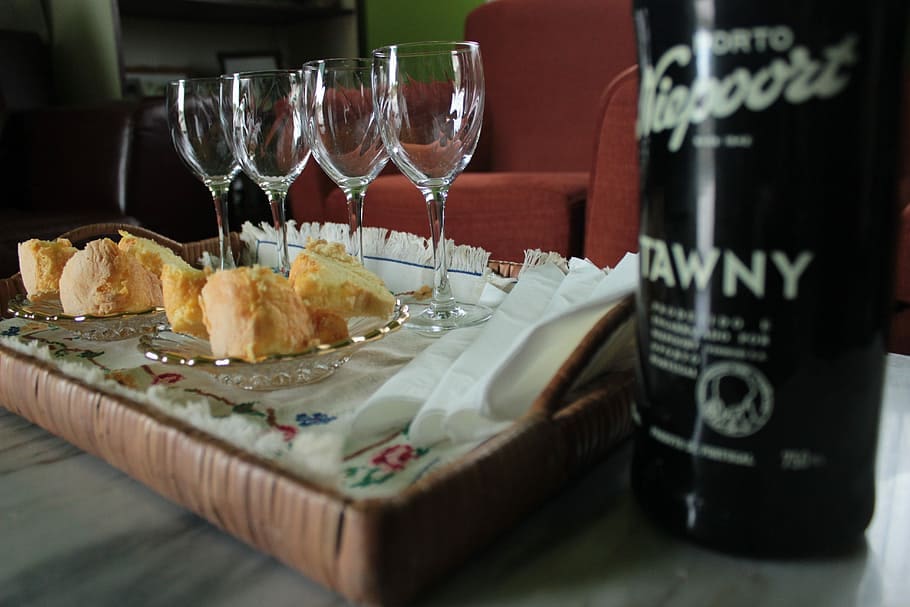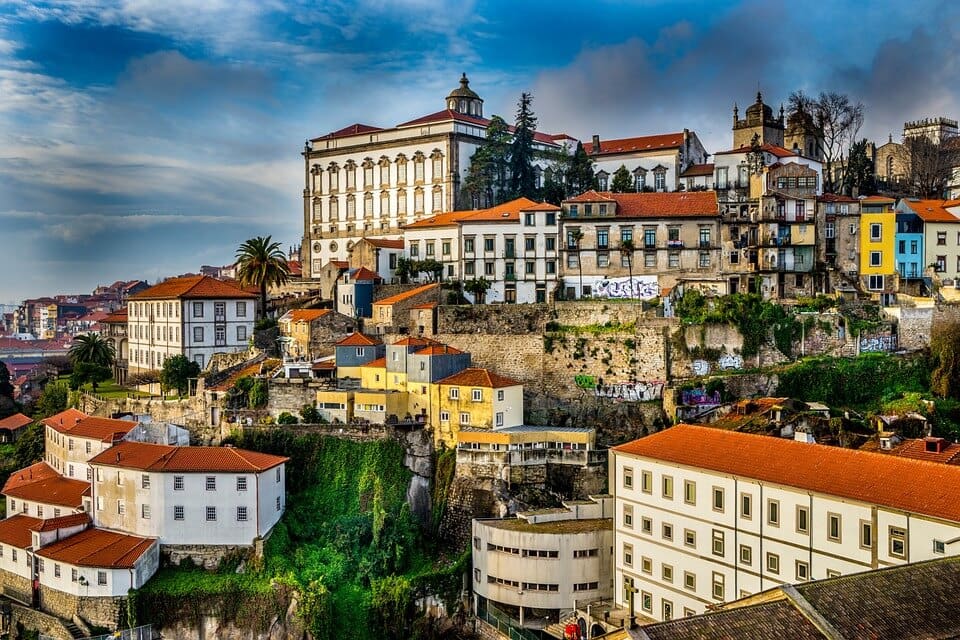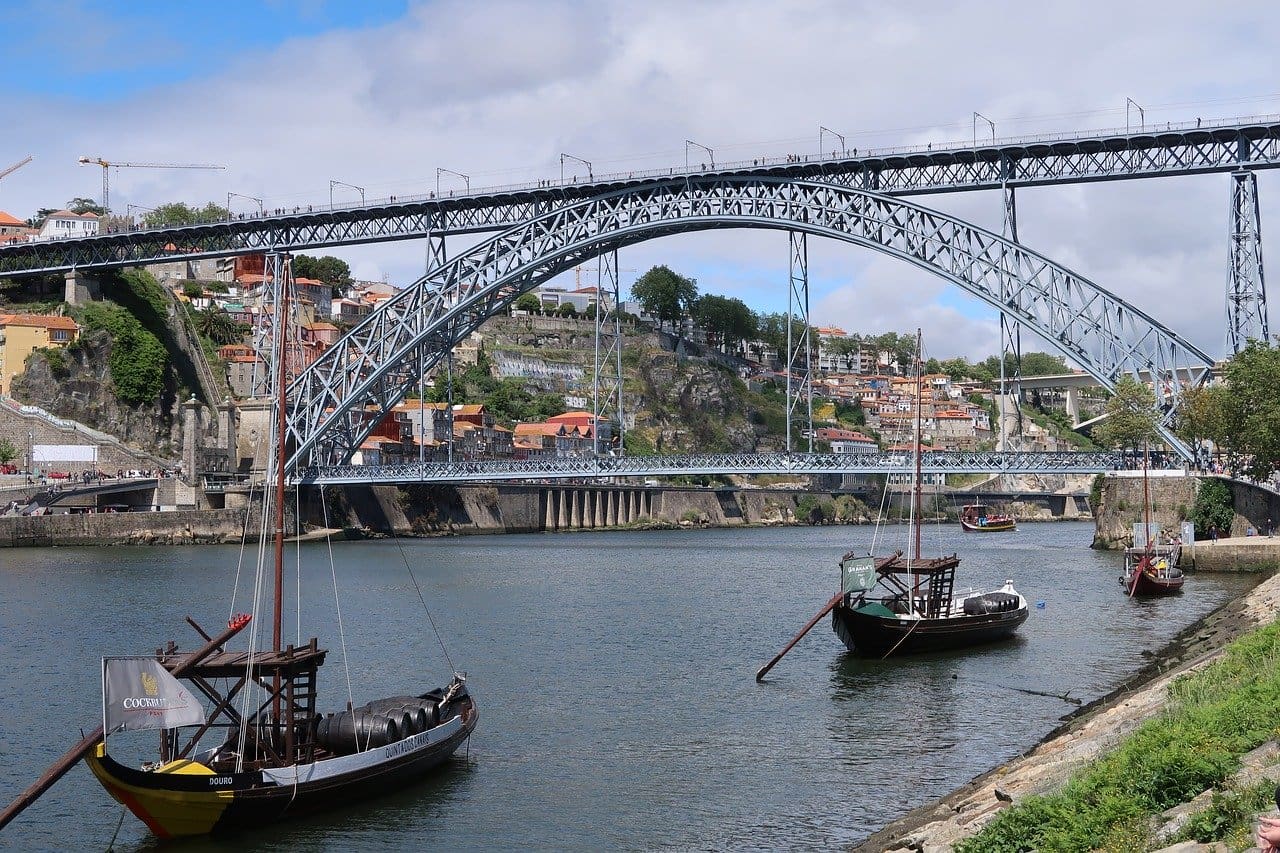 Exploring Portugal's Northern Gem
Porto is largely built on a steep hillside overlooking the river Duoro, with abundant overgrowth giving it an almost mystic feel. I'm glad that I spent several days here to really understand what the city has to offer. Not only can you find historic beauty in abundance, but the great cuisine and connection to port wine is one of the city's lasting legacies.
The historical center of Porto is an urban set of rich history and incalculable significance. Dating back to Roman times, and saturated with Medieval architecture, a large portion of the historic district was named a UNESCO World Heritage Site in 1996.
Despite all the changes over the years, the historic center of Porto maintains its unique urban character. Located on the south hillside of Porto, the neighborhood of Ribeira makes up this UNESCO site with its winding streets and tiny alleyways leading down to the river.
As the name may suggest Porto is where port wine originated from. This area of Portugal is the industry epicenter and the city embraces this culture as such. Do not miss visiting a port wine cellar as part of your experience. A must see port wine cellar to visit is Grahams. This place was a full on factory and storehouse of the finest port wines in the world. You can get on a tour highlighting the origins and history of port wine, showing how they make it, and a special tasting after the tour. The tasting room is placed on a hill in a large patio garden overlooking the city, which is just gorgeous.
If you're up for it, I would highly recommend getting a scooter to explore the area. It's a great way to get around and it's a fun experience in itself. Renting a moped in any European city is, in my opinion, one of the best ways to experience a new place. You can see more in less time, and you can experience the city from an entirely different perspective.
There is nothing quite like zipping past cars on a scooter while being surrounded by thousand year old buildings and historic monuments. Some cities are better for this than others, but Porto was one of my favorites to date; second only to Rome. I rode it everywhere, parked it anywhere, and traffic wasn't bad at all. I was able to jump around from point to point without needing a cab or walking several miles.
Porto is also near the coast so you're only a short ride to the ocean from the city center. Portugal's coast see the largest waves of any place in the world which makes a trip to the ocean doubly worth a visit. I took a half day with the moped and zipped around the gorgeous coastline.
Definitely add Porto to your travel bucket list for when we can all travel again!

Explore the streets of Ribeira
"My wife and I have worked with Jack at Guidester now on two trips in Europe. One was a self guided adventure in Ireland and the second was a trip to Italy where he personally led the adventure. And in both cases he has put us in the must see places."
"My husband and I spent two weeks in southern England and relied on the Guidebook from start to finish. From what to see, what to eat, and how to get there, the Guidebook was invaluable. We were provided with pertinent logistic information as well as the most interesting pubs and restaurants. We experienced small towns and pubs that we would never have ventured into had it not been for the wealth of information the Guidebook contained. It took all of the guesswork out of enjoying the history and beauty of England. I will without hesitation use its expertise in future travel!"
"This was our 2nd trip to Europe. We definitely didn't want a cookie cutter trip, on a tour bus, that took us past 7 cities in 8 days. Jack plans his tours very carefully and he is very knowledgeable regarding the sites we visited. The groups are small so you have a chance to get to know your fellow travelers."
Choose The Service that Works Best for You!
Guidester provides several options to choose from to best suit your traveling needs. Choose one or choose all!
Get a personalized digital travel guide for Europe, curated by locals. It downloads to your phone and offers top recommendations for each destination.
Guidester simplifies international travel by assisting you with itinerary planning, hotel and airfare bookings, and tours. We also help you avoid errors and common pitfalls.
Join the Guidester Founder on a hand-crafted small group tour, exploring off-the-beaten-path destinations and experiencing unforgettable adventures.