Rome
Rome has always been the beating heart of Italy with 2,700 years of history, and a global influence in art, architecture, and culture that is difficult to measure. From ancient ruins to Renaissance palaces, quaint cafes to elegant restaurants, Rome offers mystery and timeless beauty around every corner. There is truly never a dull moment in the Eternal City.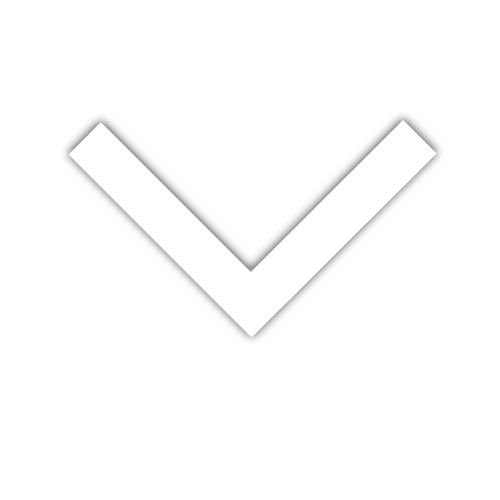 Browse popular sites among travelers.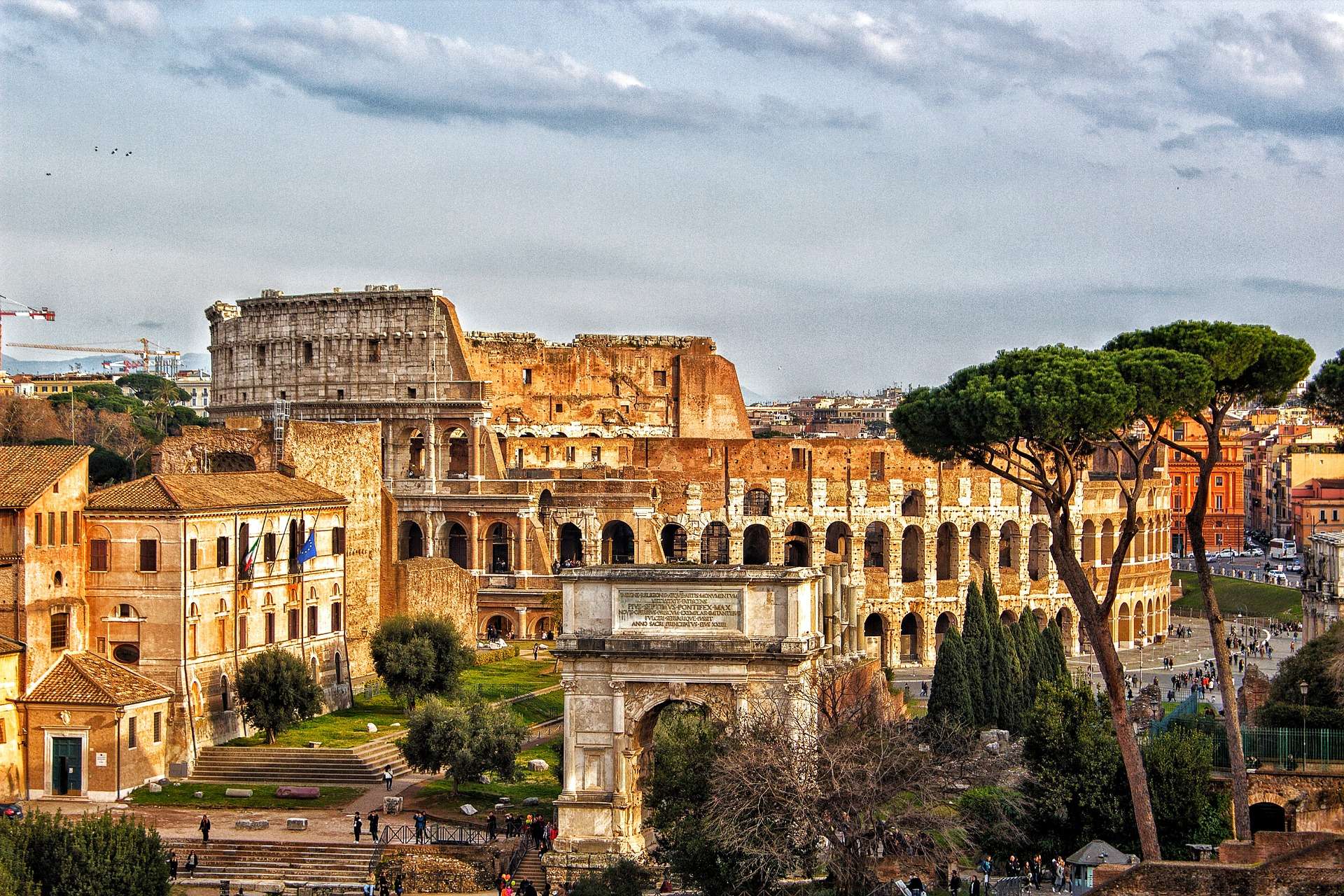 Roman Forum & Colosseum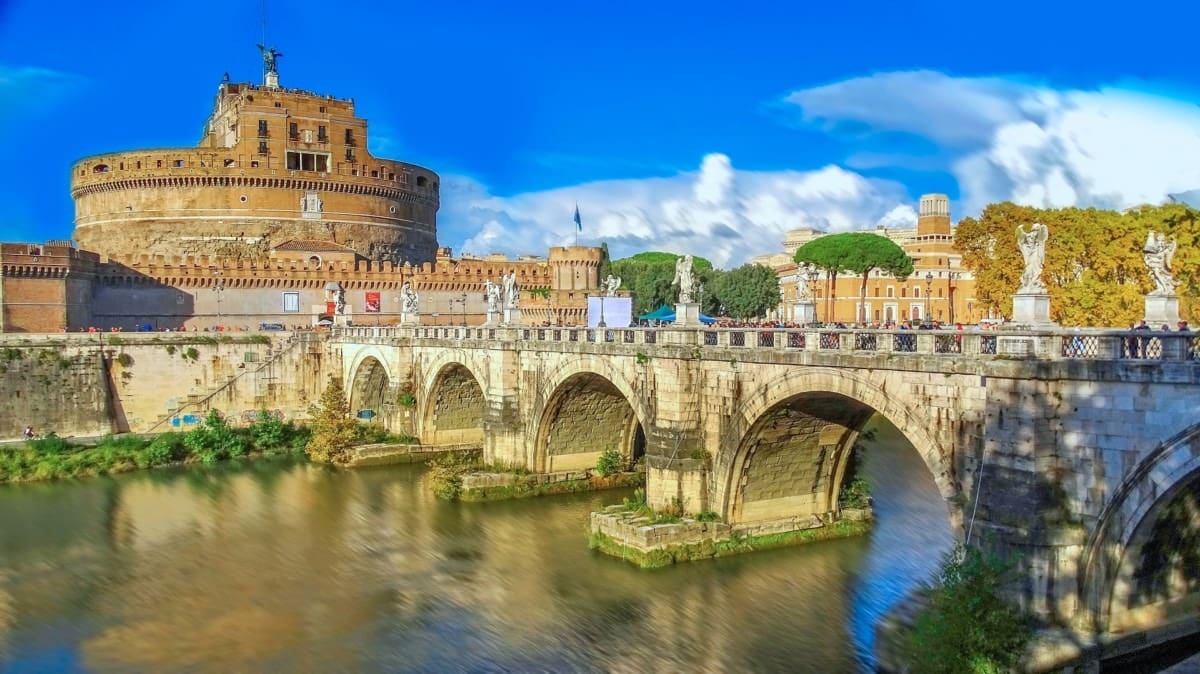 Castel Sant' Angelo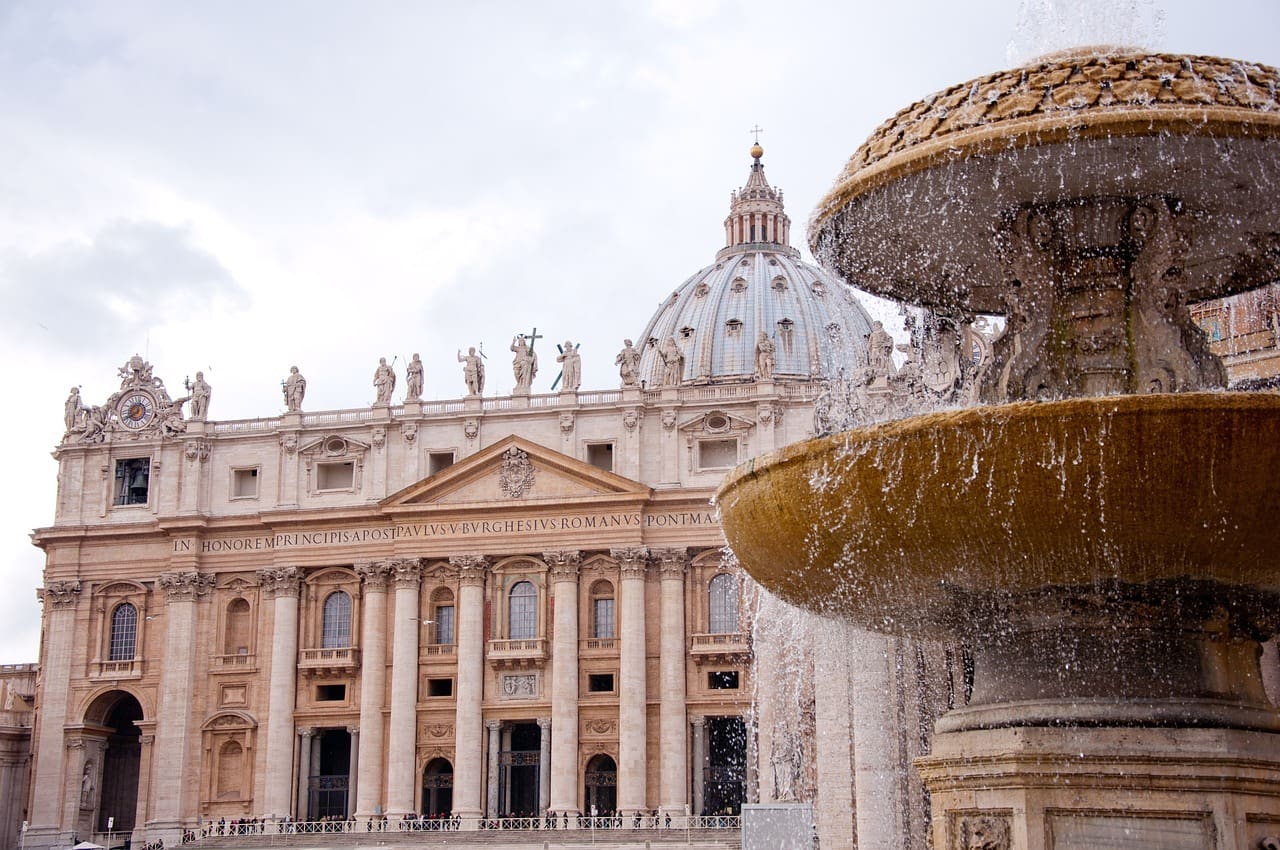 St. Peter's Basilica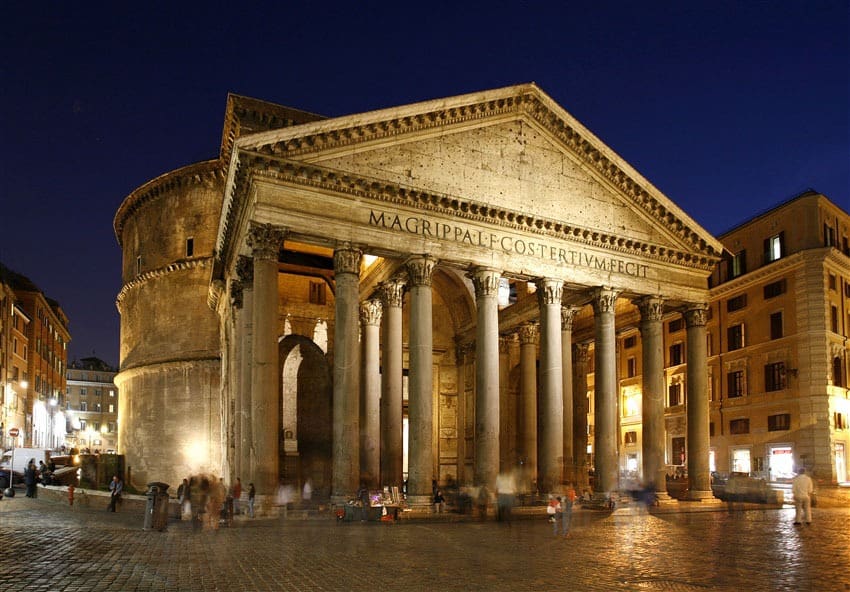 Pantheon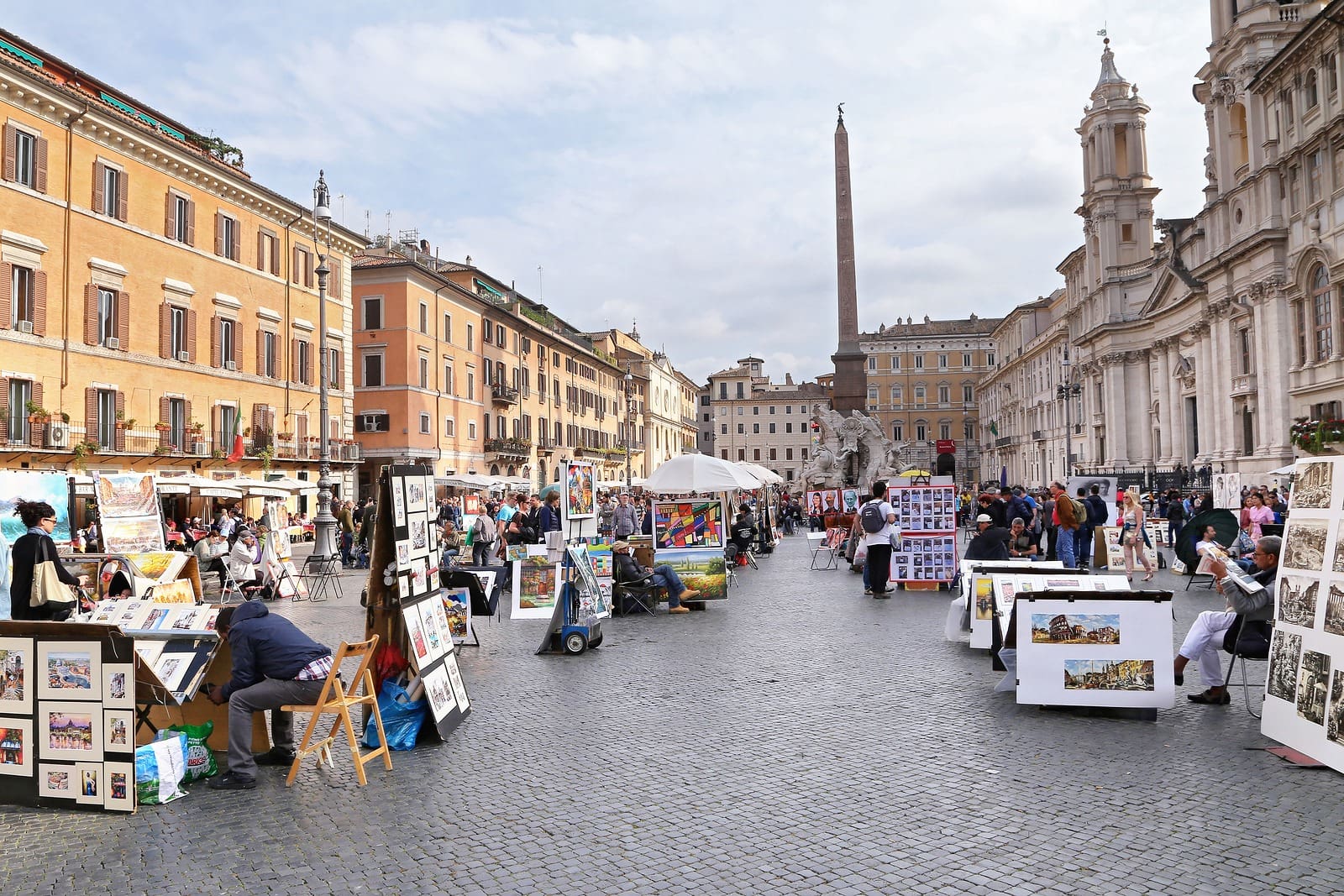 Market at Piazza Navona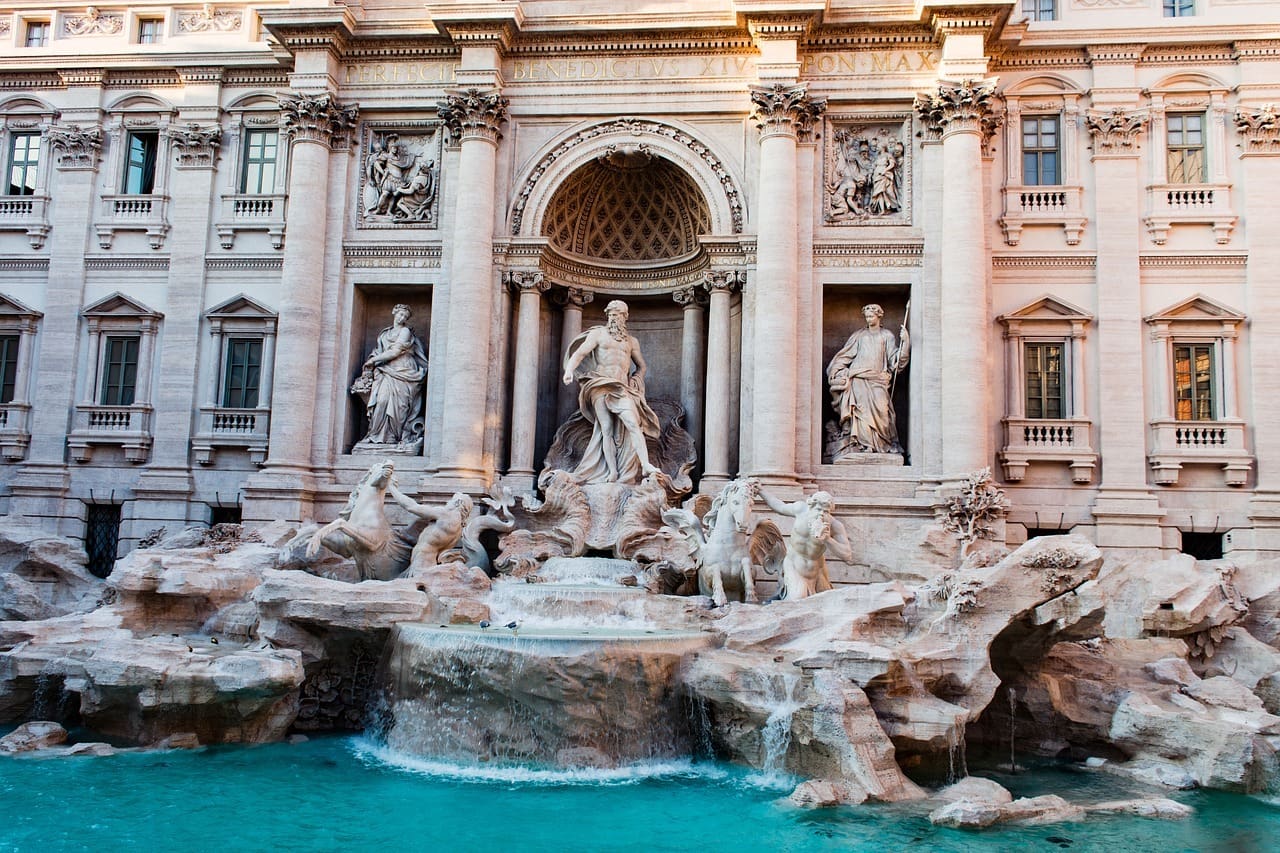 Trevi Fountain
Basilica Santa Maria Maggiore
Check out Guidester's favorite Rome experience.
The Appian Way, built by Appius Claudius in the 4th century B.C. was a main thoroughfare in ancient Rome used by traders, merchants, soldiers, and aristocrats; and it's still in use today.
There I was on the oldest road in Rome, and really one of the oldest continuously used roads in the world, taking in the ancient ruins, charming restaurants, old churches, magical flora, and quaint villas that have been in the same family for generations.
Walking down the 2,500 year old ancient road will send chills down your spine as you remember this was the same road Julius Caesar and his adopted son Augustus, the first emperor of Rome, would have walked down.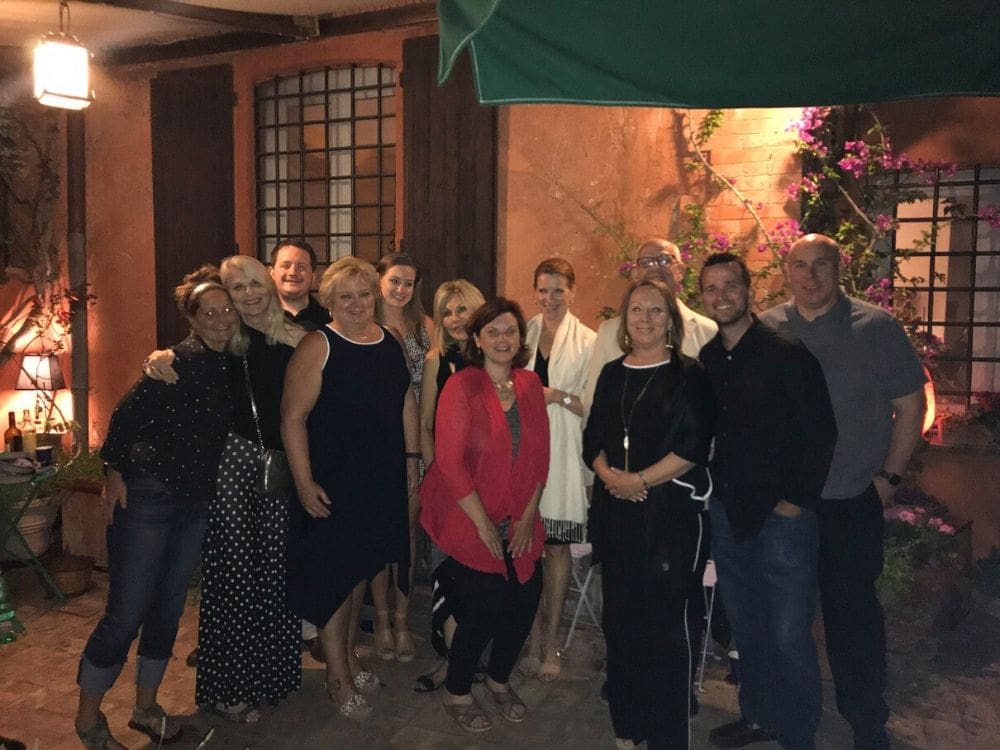 Explore Rome with interactive maps.
Stroll the Ancient Appian Way​
Look inside the Colosseum
Join the crowds on the Spanish Steps
Explore the famous Piazza Navona
Walk around St. Peter's Square
Discover Rome through virtual walks and tours.
Take your Rome experience to the next level.
Begin planning your next adventure to Rome.
Where to go for the best views
Castel Sant'Angelo: Climb to the top of the castle to be rewarded with unobstructed views. Face toward the Vatican and you will have views of the Tiber river, the bridges, and St. Peter's Basilica all in one shot. This is the ideal spot for a picture-perfect postcard photo of Rome.
St. Peter's Basilica: Climb the dome of St. Peter's Basilica to get sweeping views of Vatican City and downtown Rome. Buy tickets for the dome inside the basilica. 
Victor Emanuel Monument: Take the two crystal elevators to the Terrazza delle Quadrighe for panoramic views of the monti area and Roman Forum. 
Hotel Raphael Rooftop Bar: Enjoy an apperitivo with a classic view of historic Rome on the top of Hotel Raphael.
Hotel Minverva Rooftop Bar: Another classic view of downtown Rome, Minerva is located just behind the Pantheon offering a unique perspective of the 2,000 year old ancient monument.
How to save a ton of time
It's best to do your major tours early in the morning with the first time slots. This will save you a great deal of time and hassle avoiding the late morning/early afternoon rush.
Forum & Colosseum: You must now purchase tickets online and schedule your date and time of visit for the Colosseum. Make sure to book ahead so you aren't left with less favorable visit times or no time slots left at all. 
Vatican Museums: Highly recommend taking a guided tour which will allow you to skip the line and grant you more access with knowledgeable commentary. Plan at least 2-3 hours for a guided tour. Tours also typically end in St. Peter's Basilica which allows you to get that great church in at the same time.
Where to watch the sunset over Rome
Gianicolo: The great hill west of the Tiber Riber not far from the neighborhood of Trastevere is one the best settings for a sunset over Roma.
Hotel Minerva Rooftop Bar: Hotel Minerva is another of Rome's famous rooftop bars that will give you unparalleled sunset views over the city.
The best ways to get around
By scooter! Hands down, if you're up for it this is the best way to see the Eternal City. You will see so much more and save oodles of time...plus, it'll be an adventure you will never forget!
Walk it - If you aren't up for the scooter walking and cab rides will be your primary modes of transport. I wouldn't recommend dealing with the public transit unless you have an extended stay as the bus and underground can be a bit of a mess. Better to stick with walking and cab rides for longer journeys.
Public transit - Rome doesn't have a great public transit system, but it can be useful to get from one side of the city to the other, or for those coming from outside the city center. There aren't a lot of stops and the times can be unreliable so this is only the best option if you're tired of walking and your money is tight.
Taxi - Though it'll cost you a little taxis can be an easy and quick way to get around major parts of the city. You can get a cab on the go but it's easiest to call one from your hotel lobby or grab one outside major tourist areas like the Vatican. Taxis are especially useful for getting to a guided tour on time. 
Don't miss the Appian Way
Time permitting you should not miss a visit to the Appian Way. It's an easy way to escape the hustle and bustle of the city center without going too far. The sights, sounds, and history of the ancient Roman road are unmatched inside the city itself.
The Centro Storico is the beating historical center of Rome that includes major sites like Piazza Navona, the Pantheon, and the Trevi Fountain. Stay here if you are short on time and want to pack as much of the historical city center as possible. 
Monti is oldest rione of Rome, and today a splendid little neighborhood jam packed with traditional quaint mom-and-pop-style trattoria's and high-end boutiques. Stay here if you want local shopping and prefer a more suburban setting.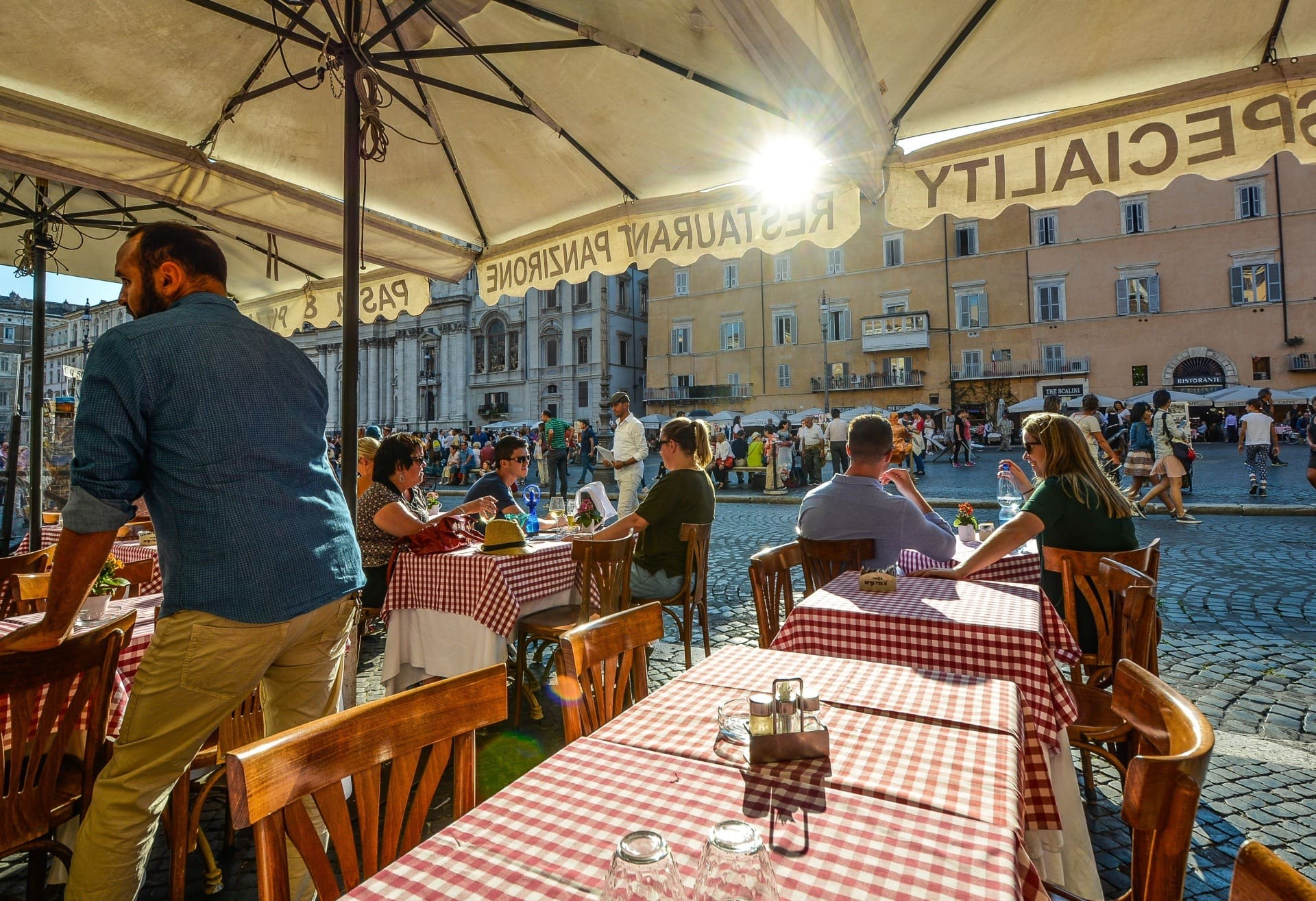 When in Rome...
An outdoor dining expeirence is a must do in Rome, one of the things the Eternal City is famous for. Although a bit touristy, Piazza Navona is a great spot with a bustling atmosphere filled with restaurants and cafes offering alfresco dining and chairs facing out for the best people-watching, while musicians stroll and play for you. For a more local experience head to Piazza Coppelle, a smaller more secluded square just a few blocks north of the Pantheon.
If you're looking for gelato
Giolitti is a famous ice cream shop close to the Pantheon is arguably the best gelato in central Rome! A must visit on your trip to the Eternal City.
Get your Guidester guide!
We know you don't want a cookie-cutter vacation, so when you're ready to travel again, get a personal travel guide with everything you need for your trip in one place.
Get the experience you want – it's like having a private tour guide right in your pocket 24/7.