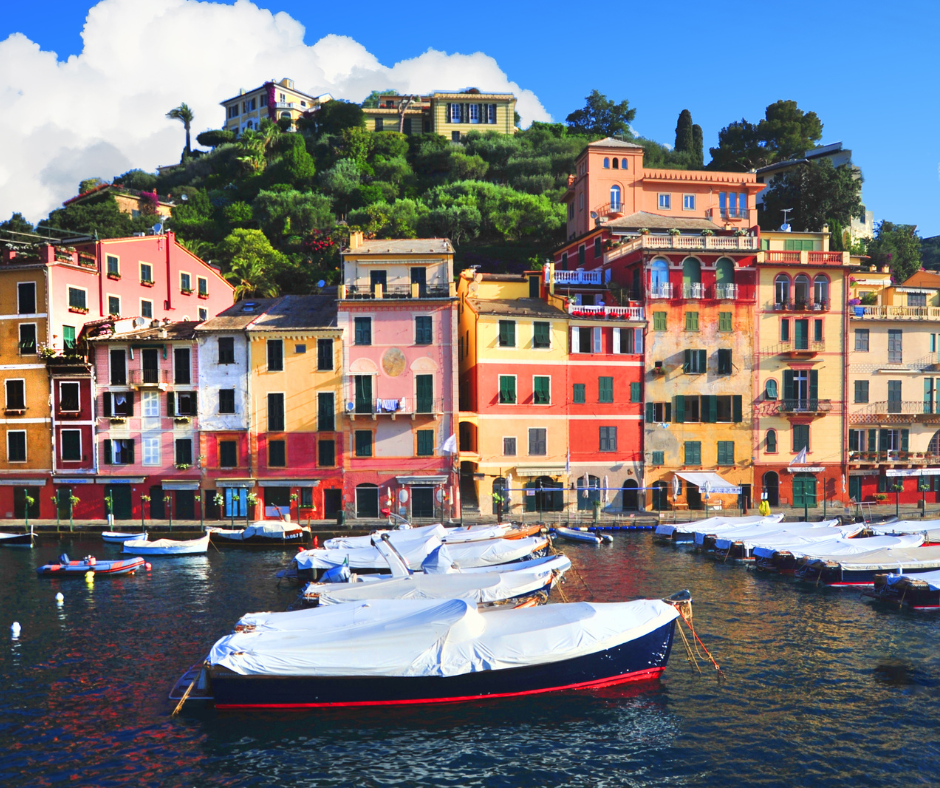 Stockholm, the capital of Sweden, is a captivating city that seamlessly blends modernity with its rich historical heritage. Built across 14 islands on the stunning Baltic Sea, Stockholm's unique geography gives it a distinctive character.
A Brief History
Founded around 1250 by Birger Jarl, a Swedish statesman, the city grew on the strategic island of Stadsholmen, providing an advantageous position for trade and defense. The name "Stockholm" is believed to originate from the words "stock" meaning log or fortification and "holm" referring to the islet, encapsulating the city's early foundation.
Throughout the medieval period, Stockholm developed as a vital trading center in the Baltic Sea region. The city's prominence increased in 1436 when it became the capital of Sweden, solidifying its role in national governance. The 17th century marked a significant era for Stockholm as Sweden, under the rule of King Gustavus Adolphus, became a major European power. The construction of grand buildings like the Royal Palace and the expansion of the city exemplified Stockholm's growth during this time.
In the 18th and 19th centuries, Stockholm experienced both challenges and innovations. The city faced economic difficulties and social unrest, but it also underwent urban development and modernization. Notable architectural projects, such as the Royal Opera House and the National Museum, contributed to the city's cultural richness. The late 19th century saw the establishment of the modern city plan, and the 20th century brought further urban expansion.
Today, Stockholm stands as a cosmopolitan city with a unique blend of historical charm and modern sophistication. Its archipelago, encompassing numerous islands, showcases the city's maritime heritage. Visitors can explore the well-preserved Old Town (Gamla Stan), marvel at the Vasa Museum housing a 17th-century warship, and appreciate the city's commitment to sustainability and innovation. Stockholm's rich history is evident in its architecture, museums, and vibrant culture, making it a dynamic and captivating destination in northern Europe.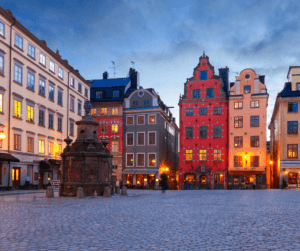 Old Town (Gamla Stan)
Explore Gamla Stan, the historic heart of Stockholm, with its charming cobblestone streets, colorful buildings, and iconic attractions like the Royal Palace and Stortorget Square.
ABBA The Museum
ABBA The Museum in Stockholm is a music lover's paradise, celebrating the legendary Swedish pop group. Dive into ABBA's world through interactive exhibits, costumes, memorabilia, and even a chance to sing and dance alongside holograms of the band members.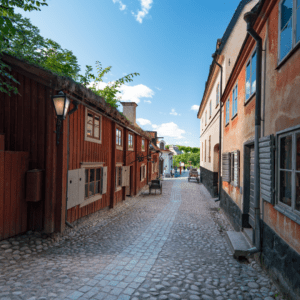 Skansen
Skansen, an enchanting open-air museum and zoo, takes you on a cultural journey through Sweden's history. Explore historic buildings, artisan workshops, and traditional celebrations that showcase Swedish heritage. The zoo features Nordic wildlife, making it an ideal family destination. Skansen beautifully blends education and entertainment on Djurgården Island, offering a picturesque setting for visitors of all ages.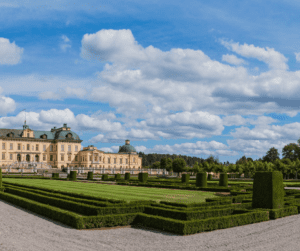 Drottningholm Palace
Drottningholm Palace, a UNESCO World Heritage site, is a majestic royal residence surrounded by stunning gardens and a serene lake. This 17th-century masterpiece boasts Baroque architecture and lavish interiors. Visitors can explore the palace's opulent rooms, the magnificent Court Theatre, and the charming Chinese Pavilion. The beautifully landscaped gardens and Baroque-style park are perfect for taking a stroll.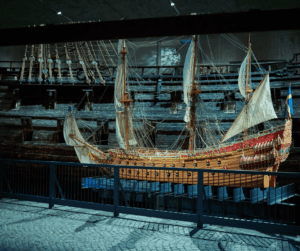 The Vasa Museum
The Vasa Museum is a maritime marvel, housing the world's only preserved 17th-century warship. This colossal vessel, with its ornate carvings and rich history, offers a captivating journey back in time. Interactive displays and exhibitions provide insights into the ship's ill-fated maiden voyage and its remarkable salvage. It's an essential destination for history buffs, maritime enthusiasts, and anyone fascinated by tales of epic seafaring adventures.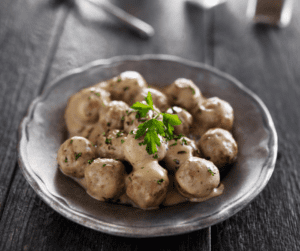 Be sure to savor traditional dishes like gravlaks (cured salmon), meatballs with lingonberry sauce, and herring in various preparations. For an authentic experience, visit Pelikan, a classic Swedish restaurant where you can enjoy a traditional smorgasbord.
For a modern twist on Swedish flavors, try Oaxen Slip, located on Djurgården Island, offering innovative Nordic cuisine made from locally sourced ingredients.
 Get a Stockholm Pass for discounts on attractions and use efficient public transport. 
Walk or bike to discover the city's charm.
"This was our 2nd trip to Europe. We definitely didn't want a cookie cutter trip, on a tour bus, that took us past 7 cities in 8 days. Jack plans his tours very carefully and he is very knowledgeable regarding the sites we visited. The groups are small so you have a chance to get to know your fellow travelers. And, Jack is a lot of fun, he makes everyone feel at ease."
"My family and I have used Guidester on two of our trips. We've found it really helpful to cut through the overwhelming number of choices of things to do and see. Guidster offers a concise personal overview of the places we might be interested in visiting and makes it conveniently available on your phone."
"We had a sensational "trip of a lifetime" with Jack at Guidester traveling to Rome, Tuscany and Bologna. Jack was so knowledgeable and accommodating; he is certainly a "master at his craft"! Because of his insight, we not only saw the sights, we experienced them! We plan to travel with Jack again in the future and highly recommend his services - he knows all the local secrets!"
Choose The Service that Works Best for You!
Guidester provides several options to choose from to best suit your traveling needs. Choose one or choose all!
Get a personalized digital travel guide for Europe, curated by locals. It downloads to your phone and offers top recommendations for each destination.
Guidester simplifies international travel by assisting you with itinerary planning, hotel and airfare bookings, and tours. We also help you avoid errors and common pitfalls.
Join the Guidester Founder on a hand-crafted small group tour, exploring off-the-beaten-path destinations and experiencing unforgettable adventures.