Tuscany beautifully combines breathtaking scenery, history, and some of Italy's best made wines. In this enchanting landscape of rolling hills and winding roads, you'll find glorious sunflower fields, ancient olive groves, medieval ruins, walled cities, wild forests, and of course, world-class vineyards.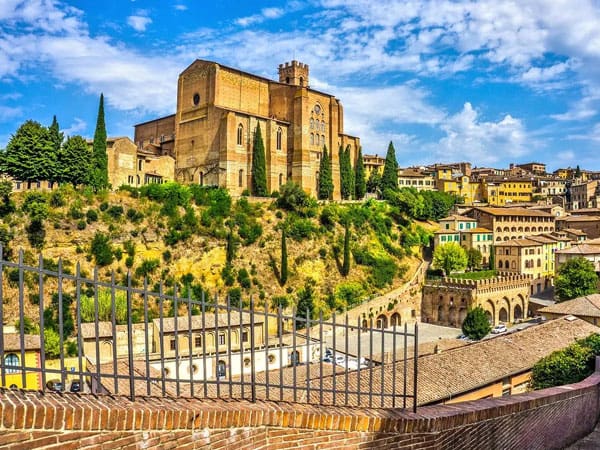 Siena
Siena epitomizes a classic medieval city with its Gothic appearance acquired between the 12th-15th centuries which has all been well-preserved. Head to Torre del Mangia for views across Piazza del Campo and if you're feeling adventurous climb up 400 steps to the top of the tower for a 360 degree view of the surrounding countryside.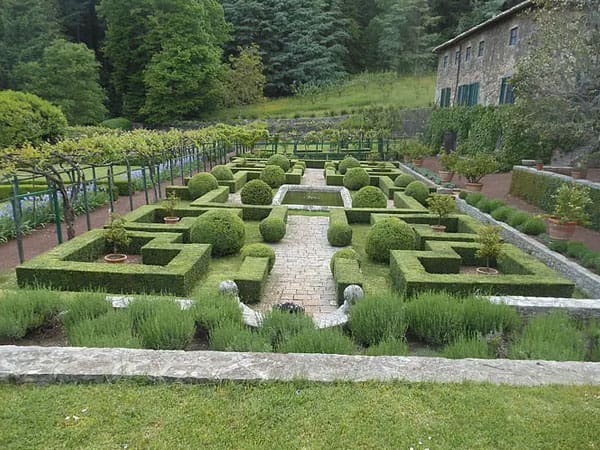 Badia a Coltibuono
Located in the heart of the Chianti region, Badia a Coltibuono has for 1,000 years been an important farm and its land has been producing excellent wines and oils for centuries. The historic winery was originally a monastery dating to the 11th century which was then converted into a vineyard owned by a local family.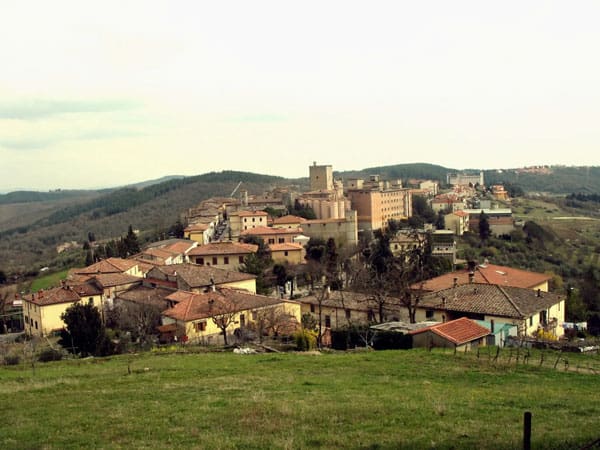 Castellina in Chianti
Castellina in Chianti is a small town in the heart of the Chianti region with a lovely medieval closed walkway. The city's origins go back to Etruscan times which you can experience with the local archaeological museum.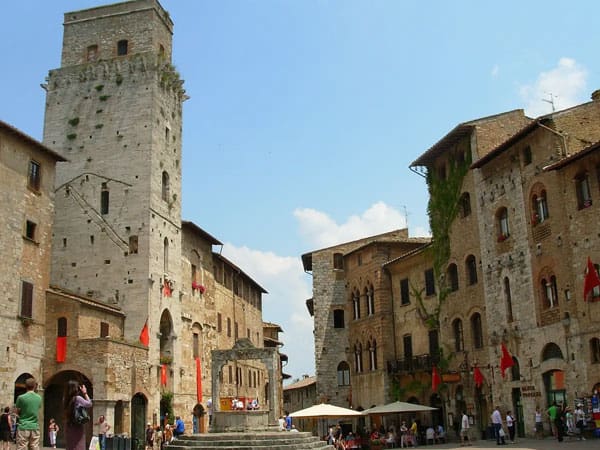 San Gusme
The picturesque town of San Gusme is a true gem and stands untouched by time. The quaint hilltop village sits perched atop a hill that provides beautiful panoramic views of the surrounding Tuscan countryside and gives off a down to earth Italian charm vibe.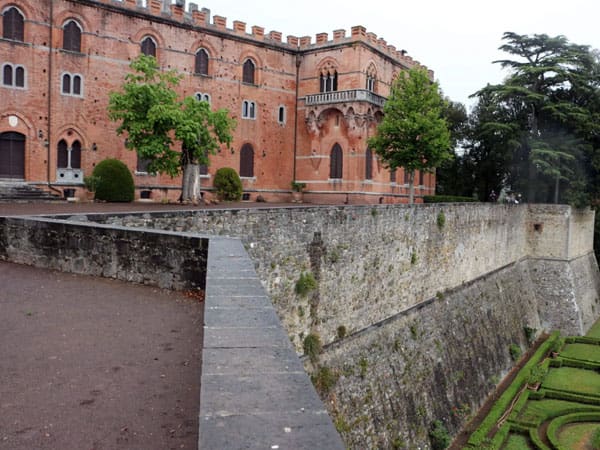 Castello Brolio
Castello Brolio is a picturesque castle and winery set in the stunning Chianti region of Tuscany. With its gentle hills, valleys, and thick woodlands of oaks and chestnuts, the 1,200 hectares of property include almost 240 hectares of vineyards and 26 of olive groves.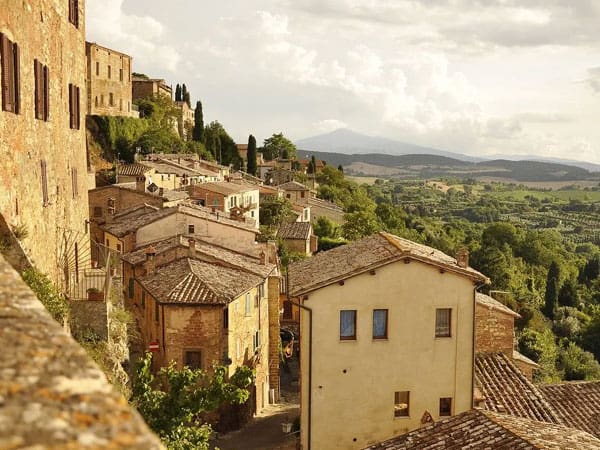 Montepulciano
Located in the southern part of Tuscany, Montepulciano is a medieval town full of Renaissance architecture where the influence of the great Medici family can still be felt. The architecture is so authentic that no major building works have been carried out here since the late 1500s.
Siena has always been a personal favorite as a base to explore Tuscany. Siena is nearly smack in the middle of the region, has a town with all the amenities you will need, and is a beautiful city to discover in its own right.
Another option for a more intimate experience is to find a villa or winery to stay for a few days. There are thousands of small villas and wineries that double as a B&B, which would allow you to really immerse yourself in the Tuscan countryside.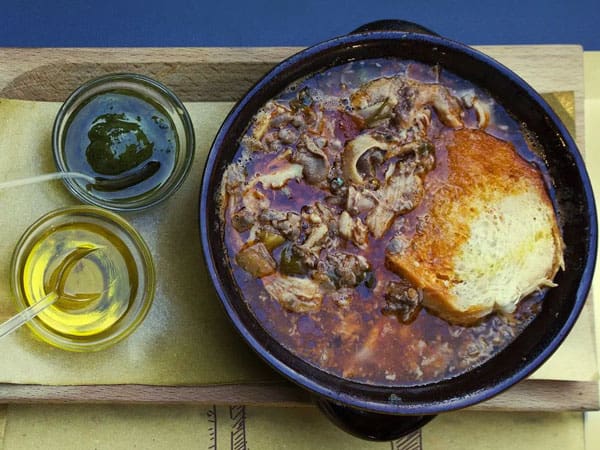 Dining in Tuscany…
Both lunch ("pranzo") and dinner ("cena") usually consist of several courses; the pasta course ("primo") takes the place of a soup course, not a main dish, followed by the meat dish (secondo) then a desert if you have it in you.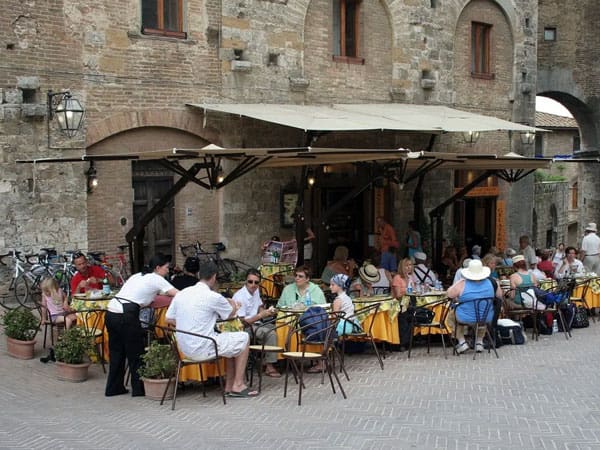 La Taverna di San Giuseppe
This typically Tuscan location dates back to 1100 – and is situated in the heart of the historic center of Siena, 400 meters from the famous Piazza del Campo. In the evening the tables are lit by candle light creating a magical dining atmosphere.
Tuscany: Hilltop Villages
Luxury Villages in Tuscany
Siena, Italy Walking Tour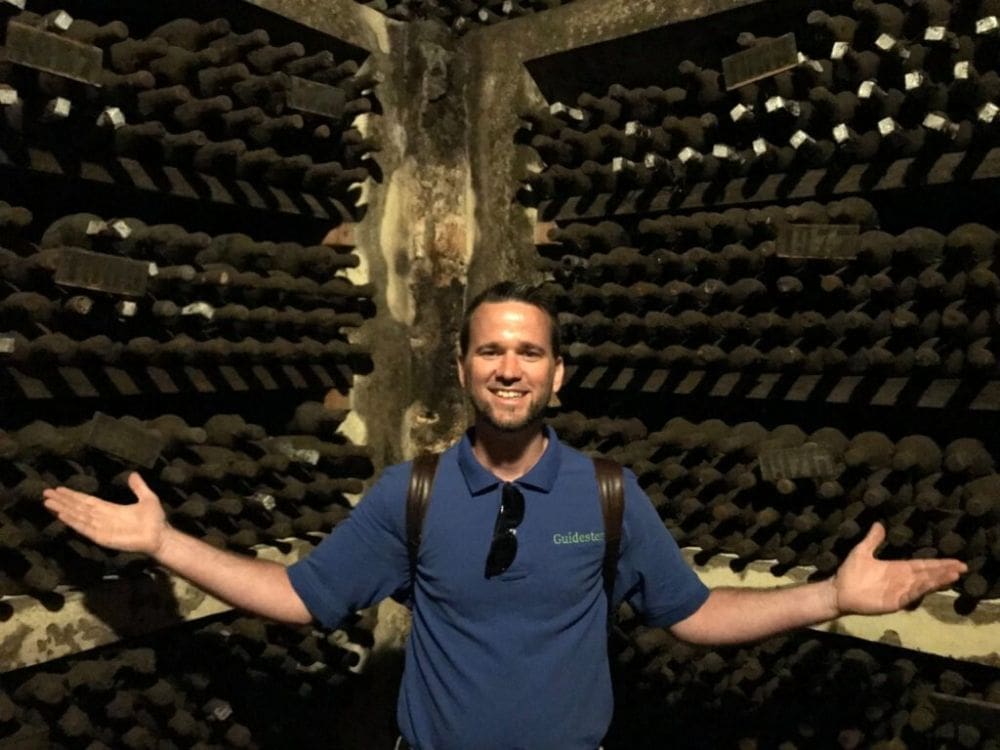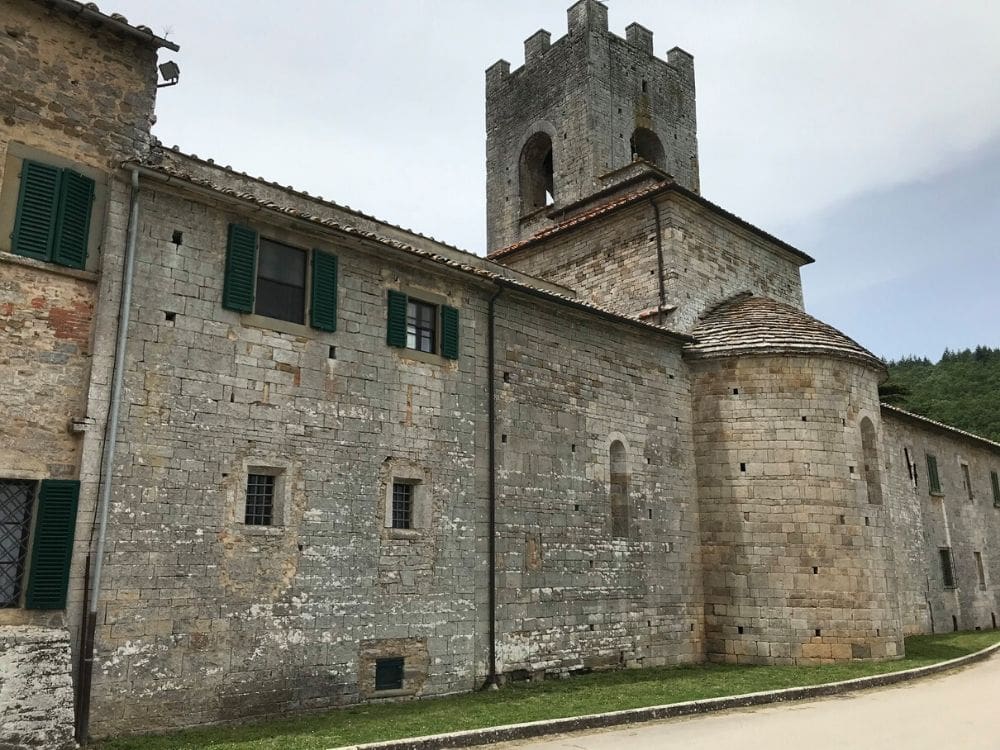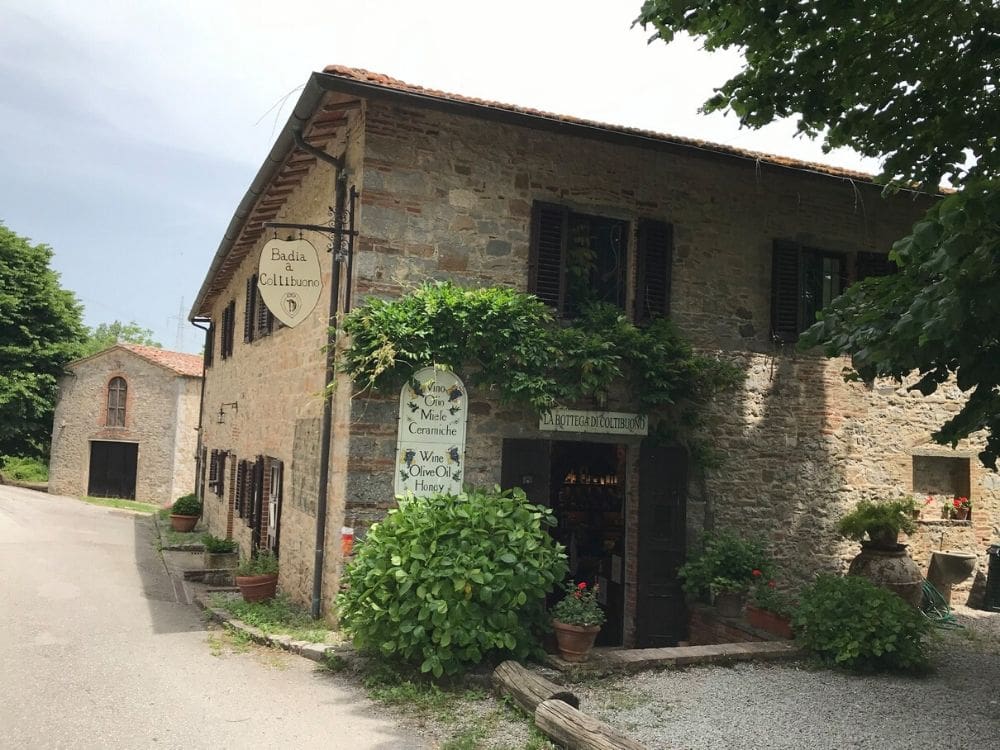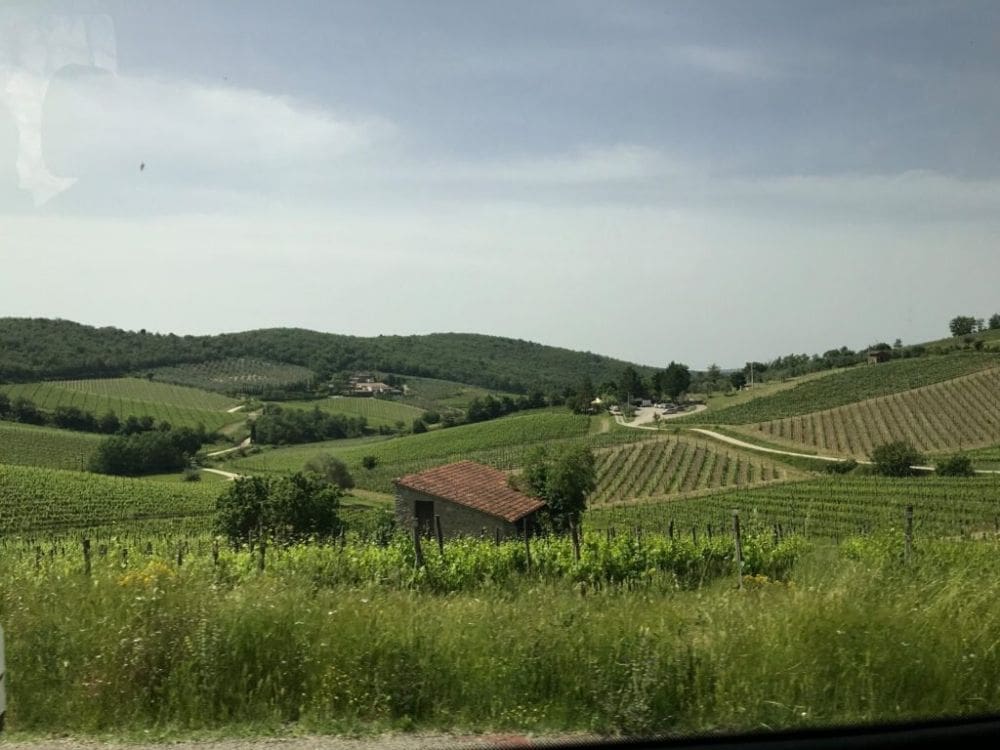 Hilltop Winery in Tuscany
Nestled in the heart of Chianti region in the rolling hills of Tuscany is the most picture perfect winery you'll ever see. Badia a Coltibuono has for 1,000 years been an important farm and its land has been producing excellent wines and oils for centuries. I took a tour group here June 2019 for a private tour and tasting and 'wow' was on the tip of our tongues the entire experience.
The historic winery was originally a monastery dating back to the 11th century which was then converted into a vineyard by a local family that still owns the estate to this day.
The history of Badia a Coltibuono is a fascinating one which is interwoven in Italian and wider world history.
In 1051 a monk named Giovanni Gualberto received a donation from a powerful local aristocratic family, the church of San Lorenzo a Coltibuono, with the order to build a monastery to host the monks and a hospice for the pilgrims.
The original Latin name 'Badia a Cultus Boni', means "good culture", "good agriculture", or "good harvest". A monk's document from Coltibuono, dated from the 12th century, mentions for the first time ever the word Chianti referring to this area.
In short time the property gained a preeminent religious, political, social, and economic role. The estate thus gained a considerable property that was not dispersed or split up during the following centuries, which was unique to other estates of the day. You will also find priceless works of art and artifacts sitting about, such as an original grinder and seed separating machine invented by Leonard DaVinci himself. 
For generations the family strives to safeguard and transmit the values over centuries, cultivating the land of the countryside. They have maintained excellent organic wines, extra fine olive oil, savory foods, culture, art and beauty.
A visit to the winery is an experience to understand history, fine local foods, and Chianti wines. We had a behind the scenes tour of the property, the underground cellar, their private wine collection (with wine dating back to the 1930s), the gorgeous gardens, and capped it all off with a private tasting of their very finest wines. A perfect day! The property also has villas for rent, which means you could spend your days in an ancient monastary/winery.
Badia a Coltibuono is truly a charming destination on the hillside of the Monti del Chianti which is reached via small windy roads. While it feels secluded, the estate is easily accessible from Florence, Siena, or Arezzo, and is a place that will leave an unforgettable impression on every visitor.

Wander around Siena's Piazza del Campo​​
Explore the medieval village of Montepulciano​
Wander around Castello di Brolio winery
Explore the village of San Gimignano
"My wife and I have worked with Jack at Guidester now on two trips in Europe. One was a self guided adventure in Ireland and the second was a trip to Italy where he personally led the adventure. And in both cases he has put us in the must see places."
"My husband and I spent two weeks in southern England and relied on the Guidebook from start to finish. From what to see, what to eat, and how to get there, the Guidebook was invaluable. We were provided with pertinent logistic information as well as the most interesting pubs and restaurants. We experienced small towns and pubs that we would never have ventured into had it not been for the wealth of information the Guidebook contained. It took all of the guesswork out of enjoying the history and beauty of England. I will without hesitation use its expertise in future travel!"
"This was our 2nd trip to Europe. We definitely didn't want a cookie cutter trip, on a tour bus, that took us past 7 cities in 8 days. Jack plans his tours very carefully and he is very knowledgeable regarding the sites we visited. The groups are small so you have a chance to get to know your fellow travelers."
Choose The Service that Works Best for You!
Guidester provides several options to choose from to best suit your traveling needs. Choose one or choose all!
Get a personalized digital travel guide for Europe, curated by locals. It downloads to your phone and offers top recommendations for each destination.
Guidester simplifies international travel by assisting you with itinerary planning, hotel and airfare bookings, and tours. We also help you avoid errors and common pitfalls.
Join the Guidester Founder on a hand-crafted small group tour, exploring off-the-beaten-path destinations and experiencing unforgettable adventures.