Venice is built on 100+ small islands in the middle of a lagoon and is truly a wonder to behold – no roads, just canals lined with Renaissance and Gothic palaces opening into large squares. The moment you step into the heart of Venice you are instantly transported to another time; one of wealth, power, intrigue, art, and beauty.
Doge's Palace
The Doge's Palace is one of Venice's most renowned landmarks and home to a museum with many important pieces of art. When the Doge's Palace was built, it had a design similar to a castle, and today the facade of the Palace is considered a Gothic masterpiece. Don't miss the famous work, "The Staircase Of the Giants", from the 15th century, where the doge was officially crowned.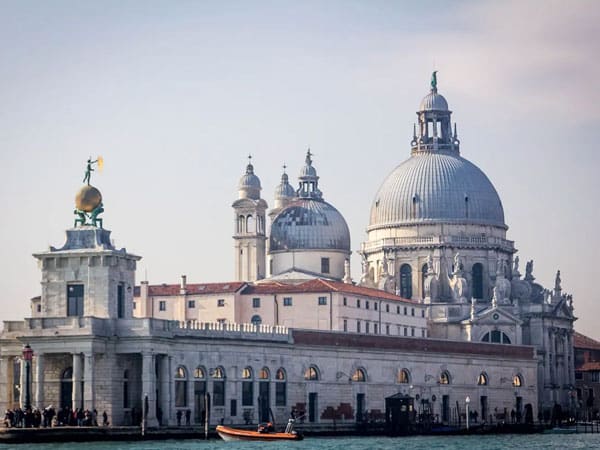 San Marco Basilica
Located in the popular San Marco square, this is Venice's best known church, belonging to the Roman Catholic Archdiocese of Venice. Saint Mark's Basilica is a great architectural masterpiece that reflects the Italian take on Byzantine design.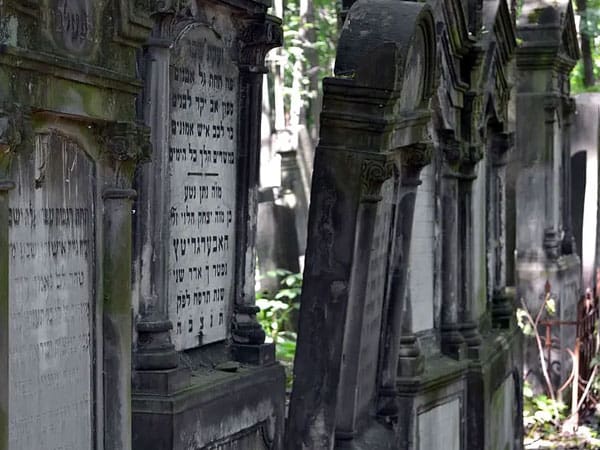 Jewish Museum
Small museum focusing on the city's Jewish history with guided synagogue tours and a kosher cafe. Witness the Jewish tradition through 16th-19th century artifacts. The museum offers a wide selection of ancient books, manuscripts, some objects used in the most important moments of civil and religious life.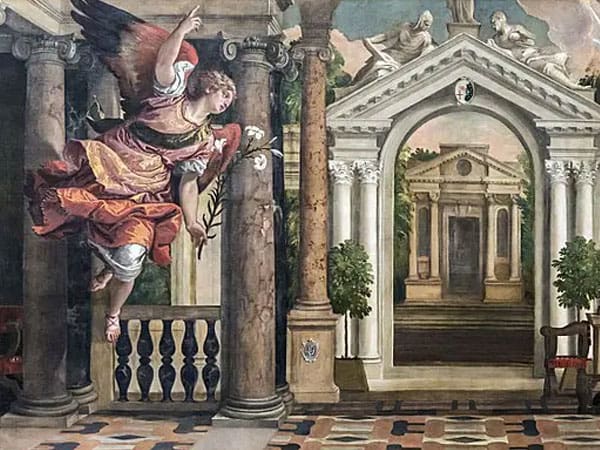 Accademia Gallery
The fascinating art collection showcases works from the best regional painters from Europe's vast history. You'll find the likes of Longhi, Guardi, Bellotto, and Canaletto. Works range from the 1300 Byzantine and Gothic periods up to the 1700s and the genre of Renaissance painters such as Bellini, Carpaccio, Giorgione, Veronese, Tintoretto, Tiziano, and Gianbattista Tiepolo.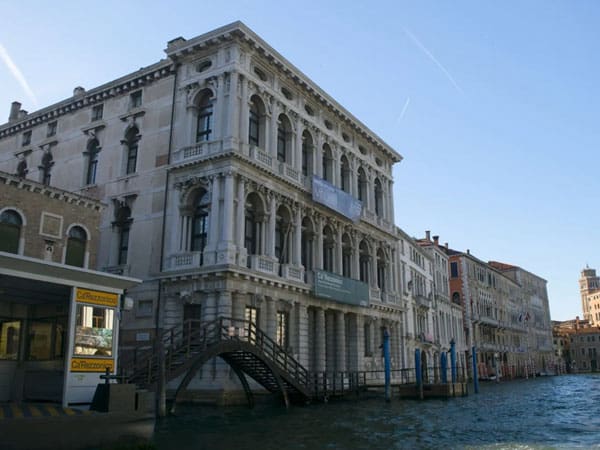 Ca Rezzonico
Originally a palace and conceptualized by the city's famous architect Baldassare Longhena, this famos venue is a museum showcasing the 'heyday' of 1700s Venice.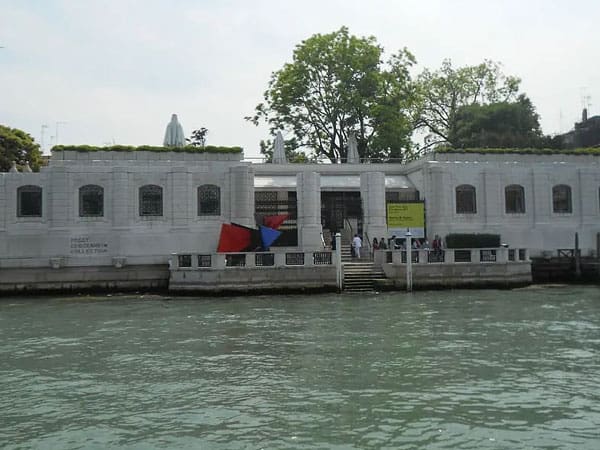 Peggy Guggenheim Collection
Learn about this important gallery's place in the history of 20th-century art with works by Picasso, de Chirico, Dalí, Pollock, Kandinsky, and Magritte.
This will depend heavily on the time you have in Venice, your budget, and desire to be close to the action. If you want to be close to the beating heart of Venice then San Marco is the spot. Perfect if you're on limited time and want to see the highlights.
Another lovely and authentic neighborhoods is Cannaregio, home to Venice's Jewish Ghetto and the majority of Venice's actual residents. A personal favorite hotel in this area is a 15th palazzo called 'Hotel Giorgione'; quaint, charming, classy, and easy walking distance to major sights.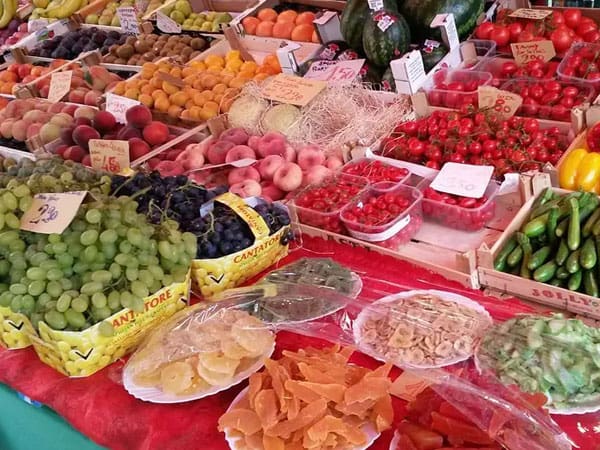 In Venice you'll find…
With its unique lagoon location and proximity to the islands and local gardens, Venetian cuisine has some truly flavorful dishes relying heavily on fish and vegetables.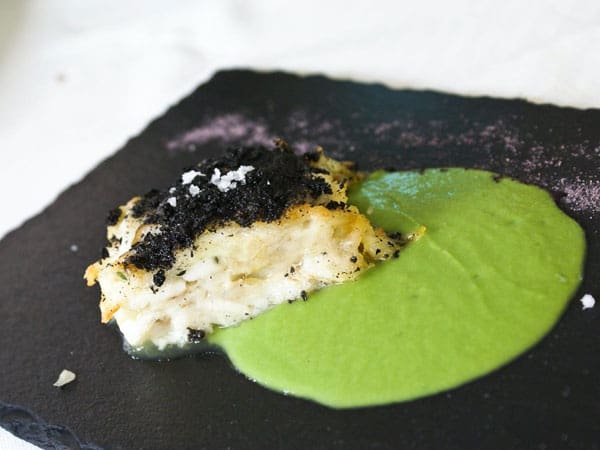 Make sure to try…
Baccalà Mantecato is a traditional Venetian dish that consists of salted cod primarily boiled in a mixture of water and milk then deboned, and finally mashed until it reaches a creamy but firm consistency.
Also try…
Cicchetti is another must do tradition in Venice, these are small plates of finger foods (antipasta) accompanied by a glass of wine or Spritz.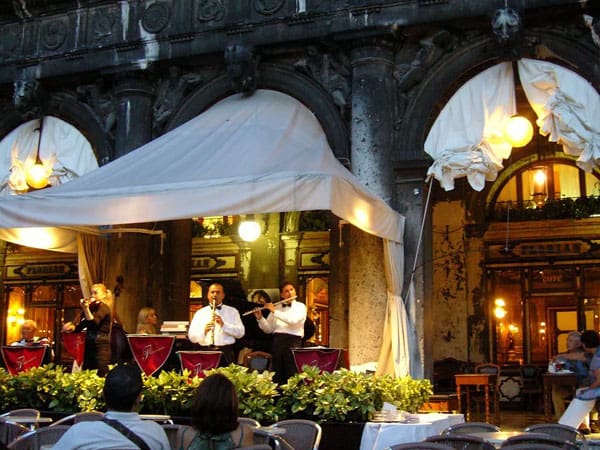 Also try…
Café Florian's Neo-Baroque splendor and modern art in an iconic 1700s cafe turns out coffee, cocktails & snacks.
Carnival Festival Celebration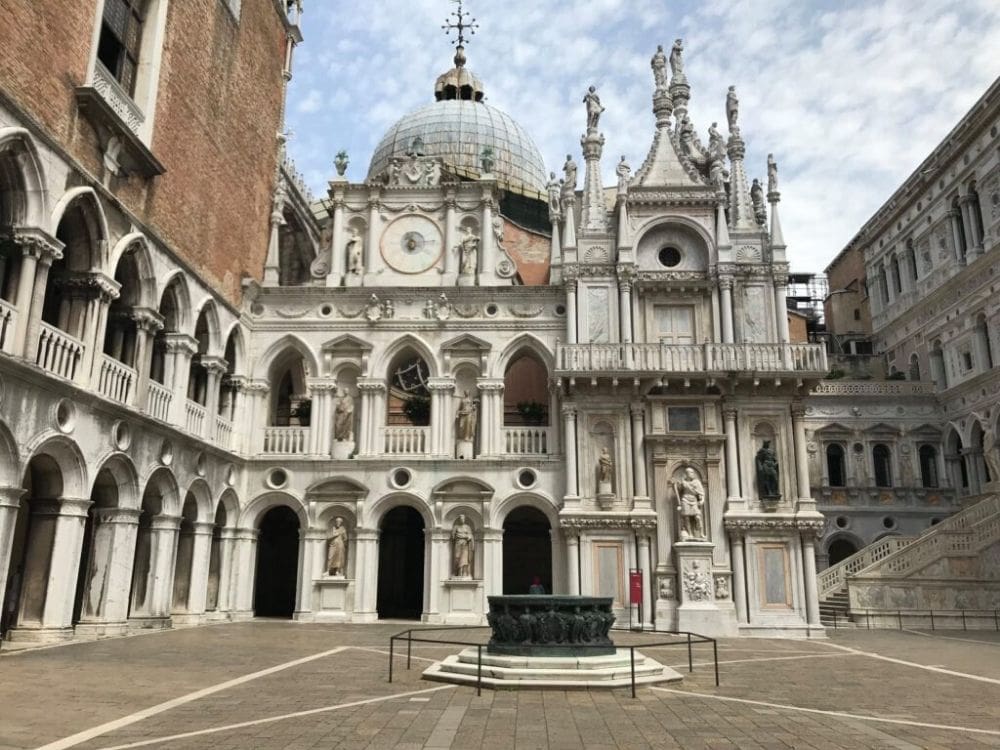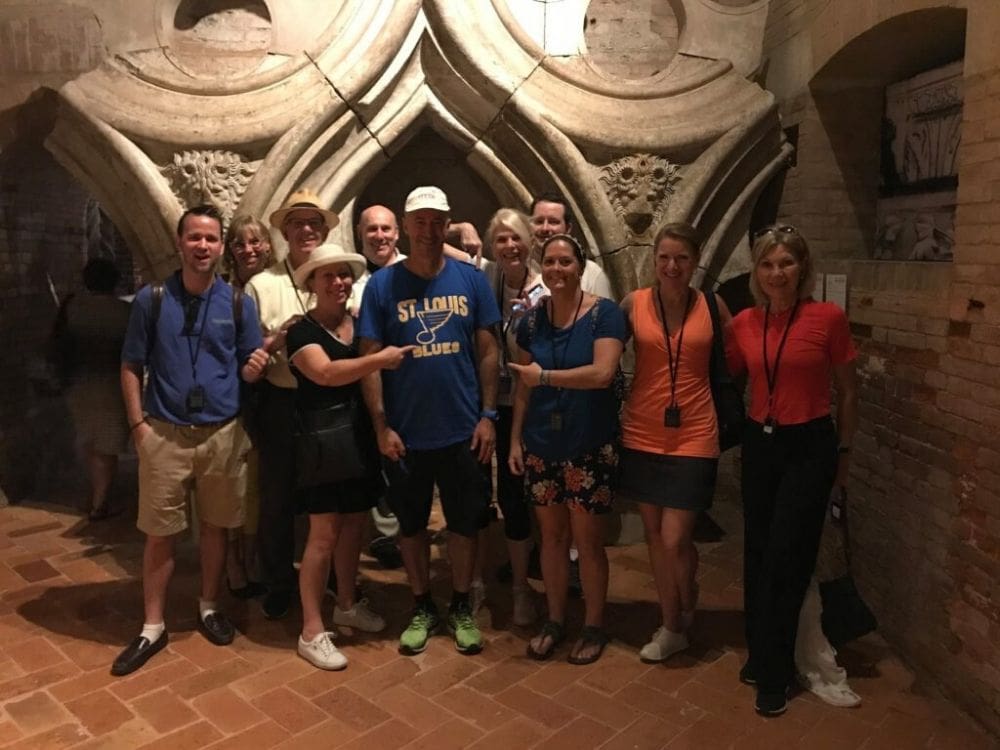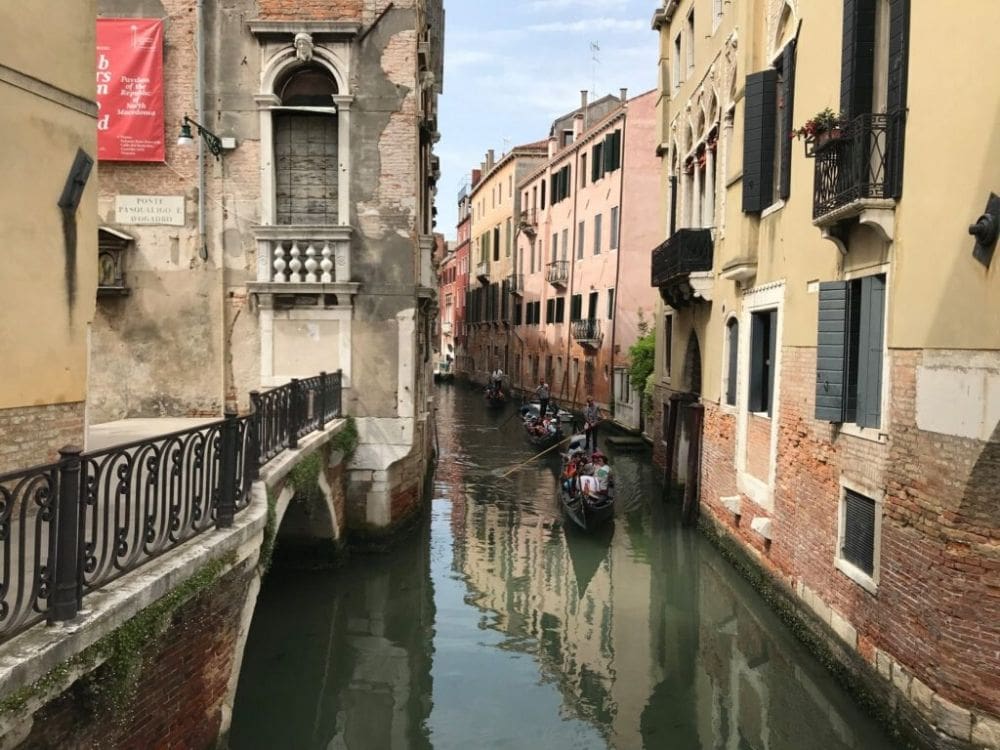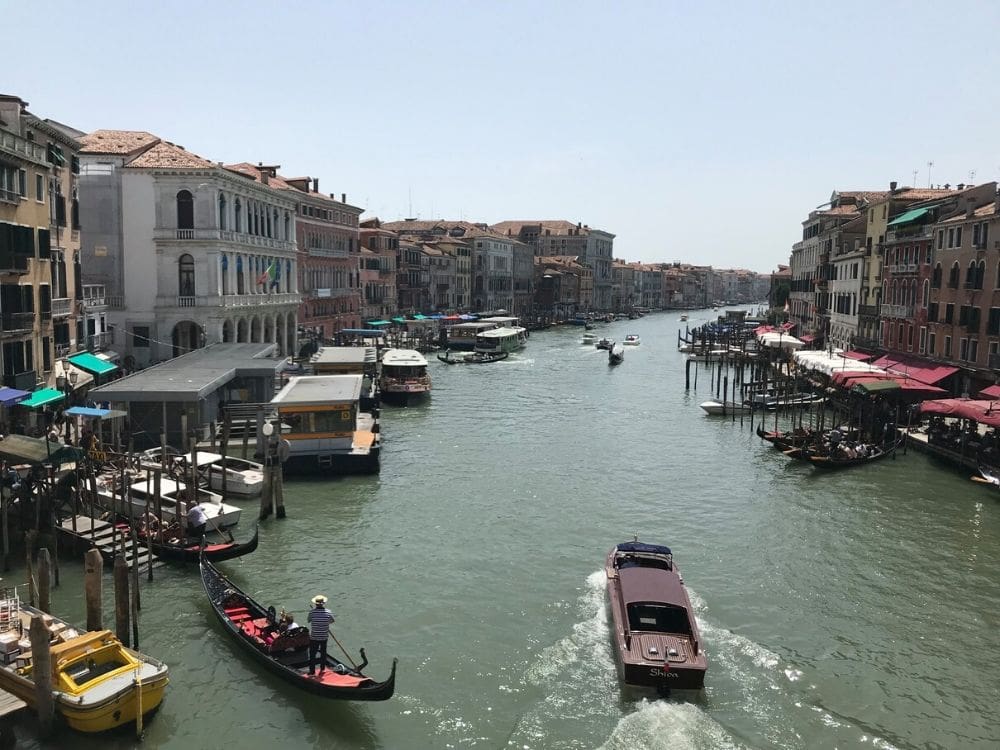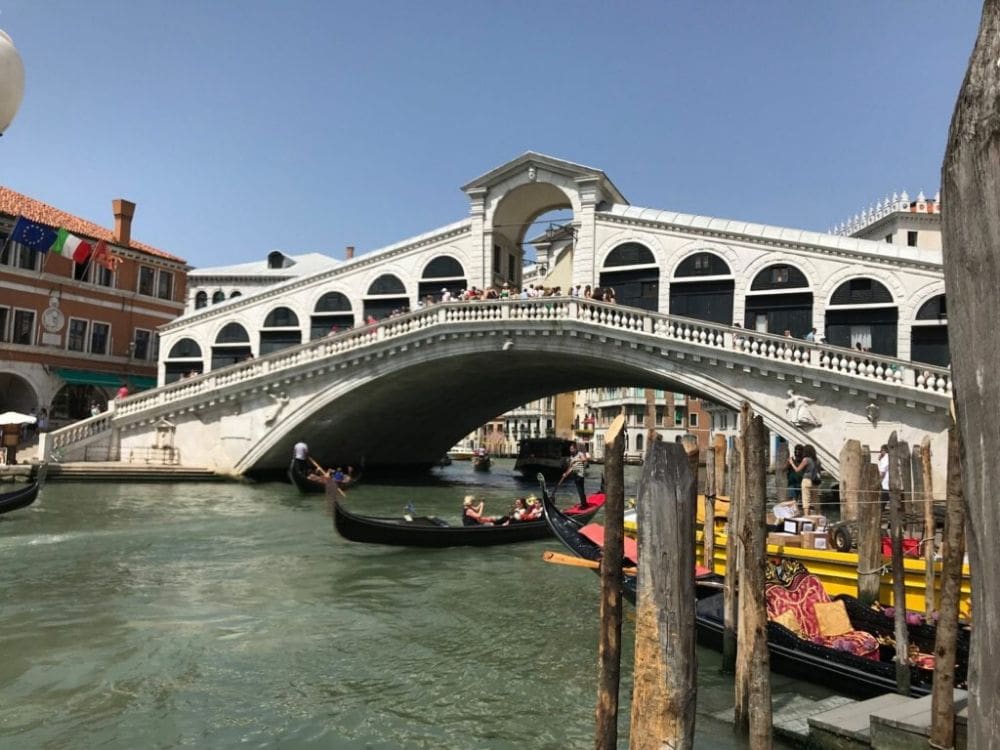 Winning the Stanley Cup in Venice
Built on over 100 small islands, the center of Venice is a complex network crossed by 118 canals that are linked by over 400 bridges. Bursting with picturesque architecture and beauty around every corner, Venice truly deserves its status as one of the most gorgeous cities in the world.
I was leading a tour group of 11 people on my last trip to Venice in June, 2019. This was our last stop on the 10 day 'Taste of Italy' tour and something happened while here that put the icing on the already beautiful cake. It's difficult to understate the beauty of Venice; the small meandering streets, tiny bridges over little canals, dark passageways that open up into large squares, and stunning Neo-Classical buildings.
We were staying in a 15th century palazzo right in the heart of Venice and had two days to explore the wonders of the city. We lined up a private walking tour through the historic center, Saint Mark's Square, and finally ending at the grand Doge's Palace. San Marco is the main square and focal point for exploring Venice. If you ever get lost you can always find your way back to the main square to regain your orientation. 
Our local tour guide was awesome. We were able to see some less traversed parts of Venice passing by quaint little shops, restaurants run by the same family for generations, trekking over gorgeous bridges, and finishing the tour at the Doge's Palace. The Doge's Palace, or Palazzo Ducale in Italian, served as the center of government during the Venetian Republic and also the grand residence of the Doge, who presided as the official head of state.
The majority of people on the tour were from St. Louis and at the time the St. Louis Blues were in the hockey playoffs vying for the Stanley Cup, which we had never before won. If you're not from St. Louis you have to understand how big of a deal this was. We had been to the playoffs more than any other team in NHL history, yet never once won the Stanley Cup.
We had been following the playoffs the entire tour, which wasn't always easy as we were on a different time zone. Often people stayed up to the middle of the night to watch the games live. It was while we were touring the Doge's Palace that a sign from up above came down to let us know we were going to win the Stanley Cup!
The Byzantine-style palace was largely built in the 14th century boasting stunning works of art, iconic architecture, and housing a rich history from the Venetian Republic. We were being led through the palace completely mesmerized by its grand opulence when we came face to face with a man wearing a Blues hockey shirt. "Hey! We are from St. Louis too!" a few people on the tour quickly shouted. He looked at us with a confused face and as we approached we realized this man could not speak English very well so it was doubtful he was from St. Louis.
"Are you a Blues hockey fan?" we asked. He still didn't quite understand so we had to speak slowly and use our hands to act out our meaning. He had no idea who the Blues were and he never even watched hockey. We discovered he had picked up the shirt at a random store in New York City before his trip because he needed a shirt and that was the first one he saw on the rack. We thought this was strange but maybe just purely a coincidence. Except that very night the St. Louis Blues won the Stanley Cup!!
Think about that for a second. Here's a guy not from St. Louis or even from the USA, not a fan of hockey, had no idea who the Blues were, but yet was wearing this shirt on the very day that we won the Stanley Cup for the first time in history. What are the odds of that? Surely this was a sign. I will always remember this story and the day our city won the hockey playoffs while were touring around Venice!

Wander the narrow streets of Venice
Explore the inside of Doge's Palace
"My wife and I have worked with Jack at Guidester now on two trips in Europe. One was a self guided adventure in Ireland and the second was a trip to Italy where he personally led the adventure. And in both cases he has put us in the must see places."
"My husband and I spent two weeks in southern England and relied on the Guidebook from start to finish. From what to see, what to eat, and how to get there, the Guidebook was invaluable. We were provided with pertinent logistic information as well as the most interesting pubs and restaurants. We experienced small towns and pubs that we would never have ventured into had it not been for the wealth of information the Guidebook contained. It took all of the guesswork out of enjoying the history and beauty of England. I will without hesitation use its expertise in future travel!"
"This was our 2nd trip to Europe. We definitely didn't want a cookie cutter trip, on a tour bus, that took us past 7 cities in 8 days. Jack plans his tours very carefully and he is very knowledgeable regarding the sites we visited. The groups are small so you have a chance to get to know your fellow travelers."
Choose The Service that Works Best for You!
Guidester provides several options to choose from to best suit your traveling needs. Choose one or choose all!
Get a personalized digital travel guide for Europe, curated by locals. It downloads to your phone and offers top recommendations for each destination.
Guidester simplifies international travel by assisting you with itinerary planning, hotel and airfare bookings, and tours. We also help you avoid errors and common pitfalls.
Join the Guidester Founder on a hand-crafted small group tour, exploring off-the-beaten-path destinations and experiencing unforgettable adventures.