Vienna was once the center of the powerful Habsburg monarch and today is known around the world for being a capital of culture and beauty. Vienna is one of the most musical cities in the world, partly due to the vast number of legendary composers and musicians who were born, lived, and worked here.
Hofburg Imperial Palace
For centuries the Vienna Hofburg was the center of the Habsburg empire. Today, the palace houses three museums which afford historically authentic insights into the traditions and everyday life of the imperial court. Don't miss out on the National Library, the Imperial Treasury, or the expansive Volksgarten (People's Garden).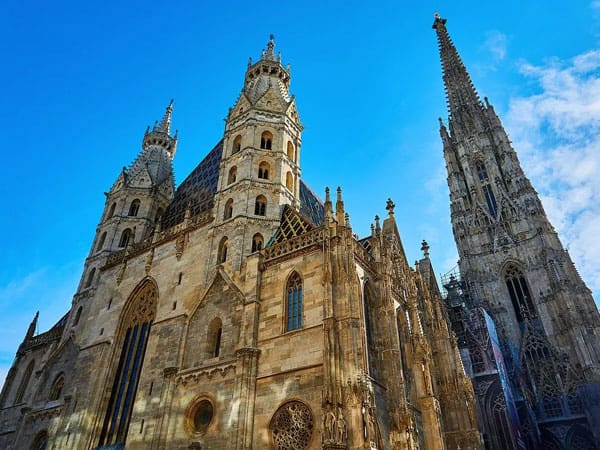 St. Stephens Cathedral
St. Stephen's is the mother church of the Roman Catholic Archdiocese of Vienna and a major symbol of the city. Construction commenced in the 12th century and today it is the city's most important religious building. Make sure to catch the underground catacombs and don't miss climbing either the north or south towers for excellent views. Both towers have different perspectives and worth seeing if time permits.
Schönbrunn Palace
Schönbrunn Palace is a former imperial summer residence located in modern Vienna. The 1,441-room Baroque palace is one of the most important architectural, cultural, and historical monuments in the country and a 'must-see' during any visit to Vienna.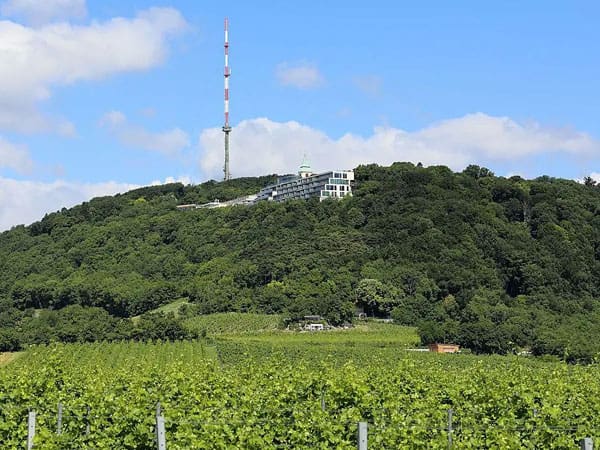 Kahlenberg
The Kahlenberg is a large hill that lies in the Vienna Woods, and is one of the most popular destinations for day-trips from Vienna offering a wonderful view over the entire city. This area is a particularly great place to hike and hang in the outdoors away from the bustle of the city.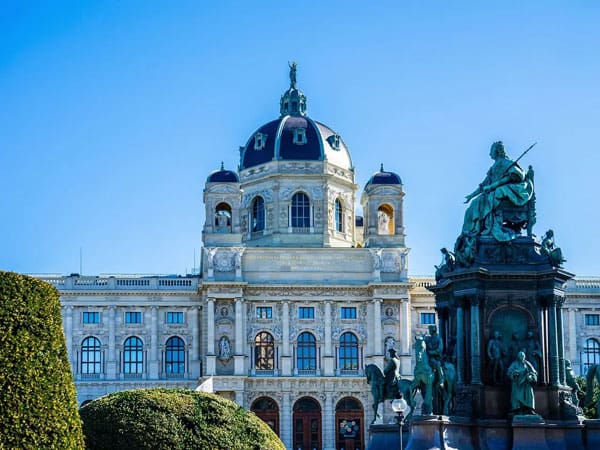 Museum of Fine Arts
The term Kunsthistorisches Museum applies to both the institution and the main building. This is the largest art museum in the country with collections primarily from those of the Habsburgs.
If you want to be close to of the major sites the 1st district is ideal. It's also a good place to stay if you have limited time in Vienna. This entire area of Innere Stadt (literally means "inner city") is the original Old Town of Vienna and a declared a UNESCO World Heritage Site.
The 7th district is a good option for those seeking to get to know the alternative side of Vienna. Here you'll find lots of unique galleries, bars and cafés.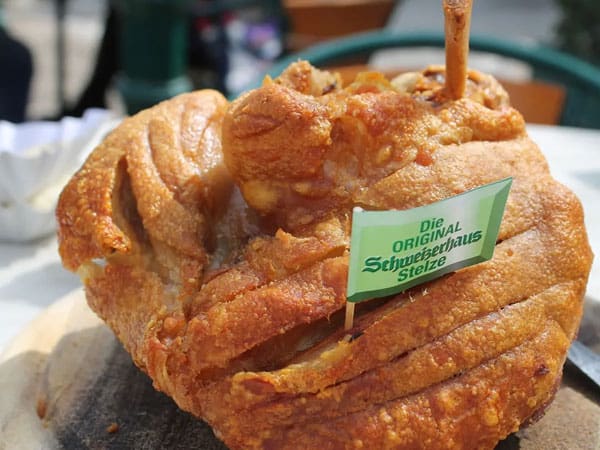 Viennese Cuisine
Viennese dishes are rich and satisfying. There is limited variety in the cuisine but what they do cook is done well. Viennese cuisine is the only cuisine in the world to be named after a city and local chefs draw on influences from various countries to conjure up exciting dishes that never fail to capture the imagination.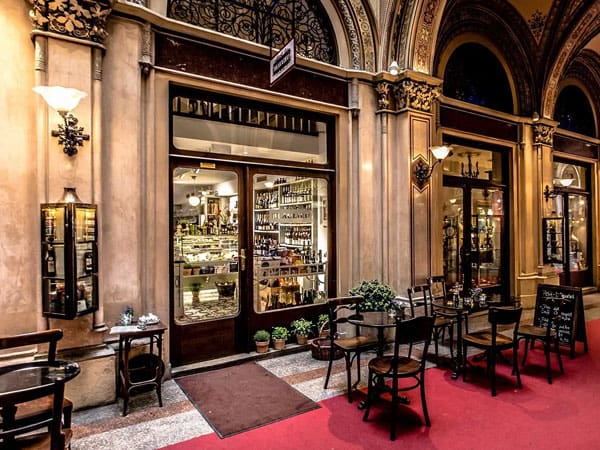 Vienna Is Known For…
The Viennese coffee house (Wiener Kaffeehaus) is a typical institution of Vienna that plays an important part in Vienna's culture. Coffee houses entice with a wide variety of coffee drinks, international newspapers, and pastry creations.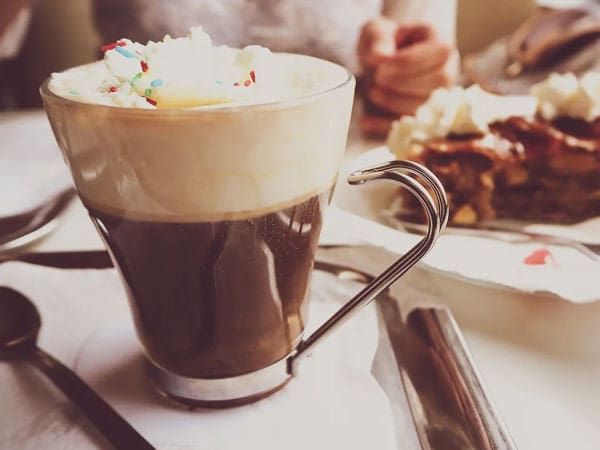 Know Your Coffee
When ordering coffee in a Viennese café specify which kind you want. Typical Viennese coffees include: Melange—coffee with frothy milk, Kleiner/grosser Brauner—small/large coffee with cream, and Einspänner—coffee with whipped cream and icing sugar, served in a glass.
Inside the Kunsthistorisches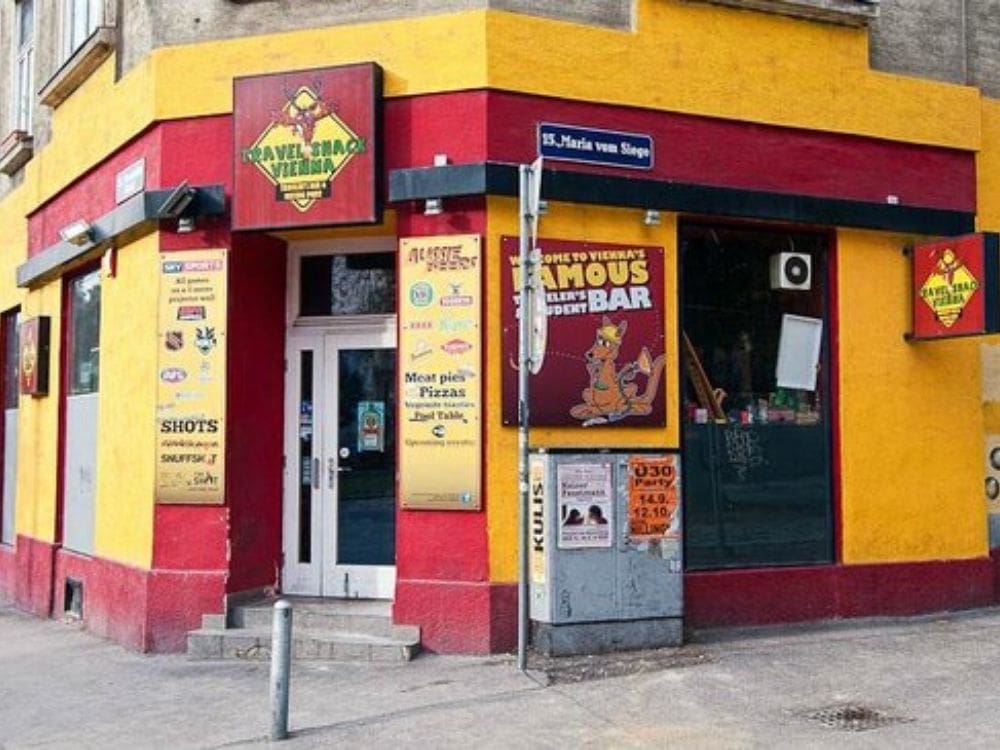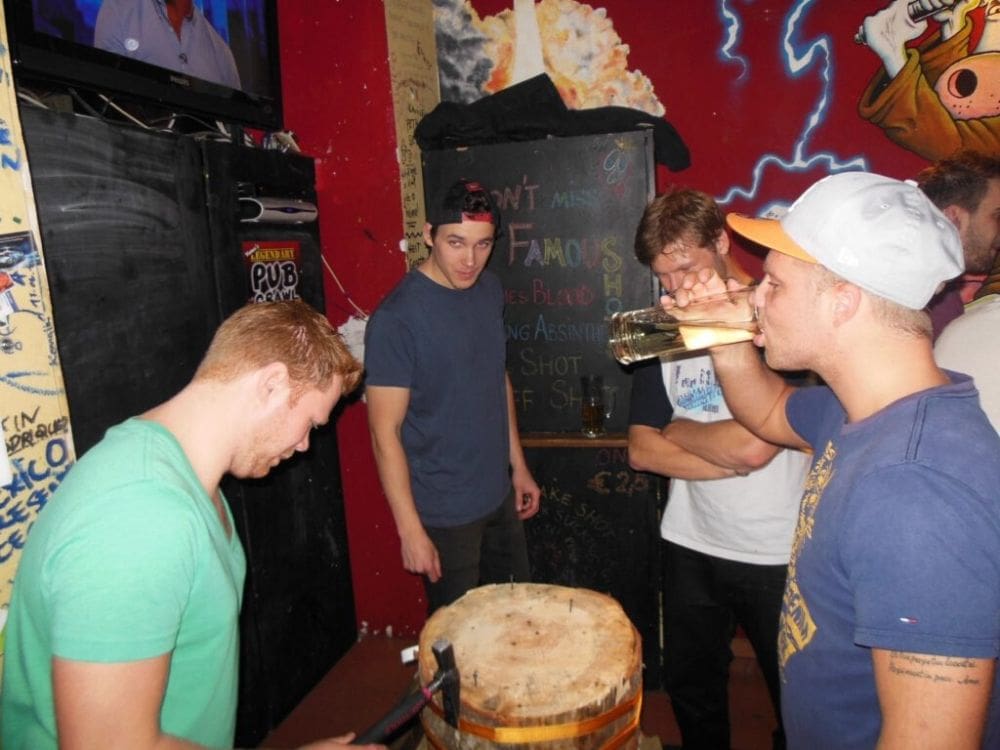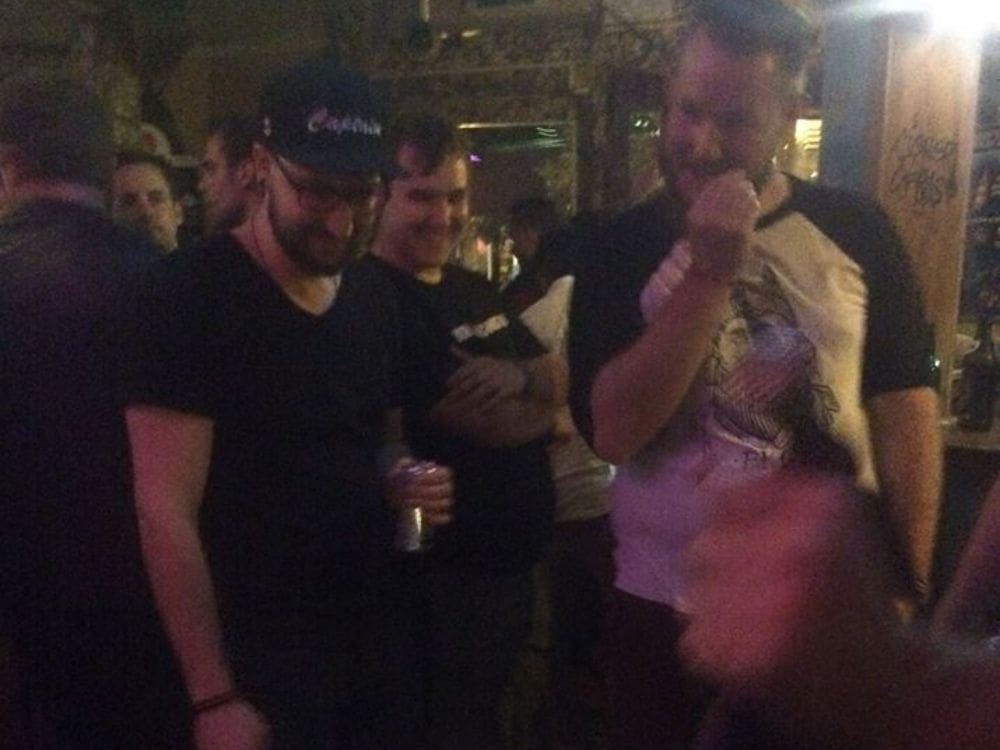 Michael Jackson at the Travel Shack in Vienna
Vienna is known round the world for being a capital of culture and beauty, but the city also has a uniquely fun side that you'll find in bars, eateries, strange museums, unique retail stores, and the general disposition of the Viennese people. One of the things I always loved about Vienna, and Austria in general, is its people. Many people think Austria is simply an extension of Germany, but if you spend any real time here you'll quickly come to learn that while the language may be similar, the quirks and cultural norms are quite different.
The way I would perhaps describe a typical Austrian is a more loose, laid back, and goofy version of what you might see in the 'traditional German'. Austrians are not as serious as you might find your average German to be, but they still maintain a rigorous work ethic while maintaining a healthy dose of humor in their daily lives. That is not to say Germans don't have a sense of humor, but I've just found as soon as you cross the border into Austria the mood changes and you can more easily joke around with strangers.
This is nowhere more apparent than the Travel Shack in Vienna. An international backpacking bar in Vienna's city center, this place sees travelers from every corner of the globe mixing with the locals to share ideas and good times. My local Austrian friend is how discovered this local place, and I'm so glad that I did. As amazing as the city of Vienna may be, the experience was made complete by a night at the Travel Shack. It's primary appeal is its laid back and tolerant atmosphere which attracts visitors from all over the world. On any given night there might be two or three dozen different nationalities represented here all drinking, having fun, and sharing each other's culture.
Another wonderful draw to the Track Shack is the myriad of randomness that you find as soon you walk in. Drinking games imported from all over the world, gadgets that you've never seen before, flags from every country hanging on the wall, and random décor that brings so much character to the place. One such unique drinking game is trying to hammer a nail into a stump with one arm tied behind your back…using the small back end of the hammer. Yes, people are actually playing with hammer and nails while drinking at a public bar. And quite honestly that's just the tip of iceberg, but we can't get into all the details here. You will have to experience for yourself!
It was on my second visit to the Travel Shack that this particular story took place. I was with a couple of European buddies and my local Austrian friend Dominick that first brought me to the bar. There we were having a few drinks, meeting people from all over the world, and partaking in some of the unique games. We were there a couple hours at this point and it was maybe midnight when the overhead music started playing loudly. Everyone in the bar started to look around confused at each other expecting this to mean last call or something. It wasn't.
The bar tenders didn't skip a beat and pretending as if nothing was happening just kept pouring drinks and serving customers. A few more minutes went by and we just shrugged our shoulders and thought nothing of it. Maybe they wanted to simply take a break from the roar of the crowd for a bit. And that's when it happened. The entire wall to the left of the bar started to slowly ascend into the ceiling. My friends and I looked at each other with a strange expression as did literally everyone in the bar. What the heck was happening here?
Out from the bottom came some kind of smoke as the wall ascended up into the ceiling. The wall reached the top and all that we could see was a thick layer of fog. And then it hit. Michael's Jackson's Thriller was slowly coming through the fog. At first no one did anything. We looked at each other and then slowly started moving toward the fog and music. Then more people followed until we found ourselves in a mysterious room covered with fog to the point you couldn't see your hand in front of your face with Thriller playing overhead. Slowly the fog started to dissipate and the room came into focus. We were in a completely different section of the bar that was hidden from the street that was like a cross between a club, a bar, and someone's garage.
The entire moment from beginning to end was just hilarious. Seeing everyone's reaction as the wall literally just starts to ascend into the ceiling out of nowhere was priceless. How often have you been in a bar when that happened? I'd have to say this was my first. And then watching everyone slowly start moving into the fog like a herd of zombies was like something out of a music video. And then to cap it off Thriller came on to complete the experience. And the bar staff played it completely cool as if nothing was happening. Many, many more things happened that night but I'll keep you guessing as to what those could be.

Explore the inside of Schönbrunn Palace
"My wife and I have worked with Jack at Guidester now on two trips in Europe. One was a self guided adventure in Ireland and the second was a trip to Italy where he personally led the adventure. And in both cases he has put us in the must see places."
"My husband and I spent two weeks in southern England and relied on the Guidebook from start to finish. From what to see, what to eat, and how to get there, the Guidebook was invaluable. We were provided with pertinent logistic information as well as the most interesting pubs and restaurants. We experienced small towns and pubs that we would never have ventured into had it not been for the wealth of information the Guidebook contained. It took all of the guesswork out of enjoying the history and beauty of England. I will without hesitation use its expertise in future travel!"
"This was our 2nd trip to Europe. We definitely didn't want a cookie cutter trip, on a tour bus, that took us past 7 cities in 8 days. Jack plans his tours very carefully and he is very knowledgeable regarding the sites we visited. The groups are small so you have a chance to get to know your fellow travelers."
Choose The Service that Works Best for You!
Guidester provides several options to choose from to best suit your traveling needs. Choose one or choose all!
Get a personalized digital travel guide for Europe, curated by locals. It downloads to your phone and offers top recommendations for each destination.
Guidester simplifies international travel by assisting you with itinerary planning, hotel and airfare bookings, and tours. We also help you avoid errors and common pitfalls.
Join the Guidester Founder on a hand-crafted small group tour, exploring off-the-beaten-path destinations and experiencing unforgettable adventures.