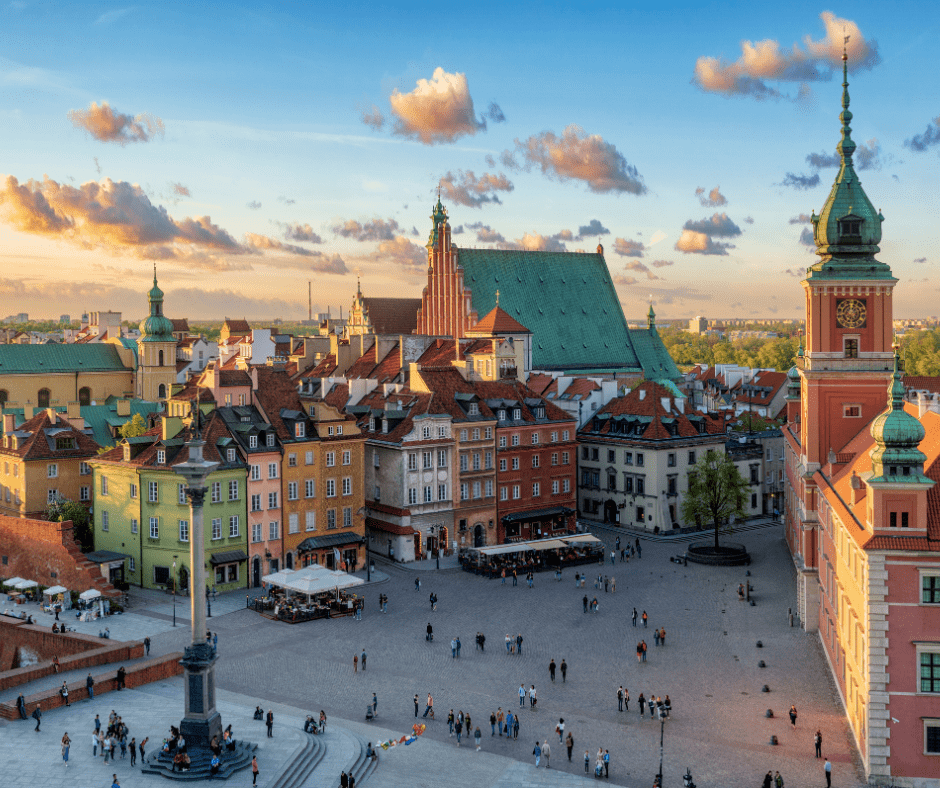 Warsaw, the capital city of Poland, is a vibrant and historically rich metropolis located in the heart of Europe.  Warsaw's history is marked by resilience and rebirth. The city has endured numerous wars, including the devastation of World War II, during which it was almost completely destroyed. However, Warsaw rose from the ashes and painstakingly rebuilt its historic core, earning recognition as a UNESCO World Heritage Site.  
A Brief History
Established as a small fishing village in the 9th century, Warsaw evolved into a significant trading and cultural center by the 14th century. The city's fortunes changed dramatically during the 17th century when it became the capital of the Polish-Lithuanian Commonwealth. The reign of King Sigismund III Vasa and the subsequent expansion of the royal court and aristocracy contributed to Warsaw's growth as a vibrant cultural and political hub.
The 18th century brought challenges as Poland faced partitions by neighboring powers—Russia, Prussia, and Austria. Warsaw fell under foreign rule, and the city witnessed various uprisings and struggles for independence. In the aftermath of World War I, Poland regained its sovereignty, and Warsaw was once again established as the capital. However, the city faced severe devastation during World War II when it became the epicenter of the Warsaw Ghetto Uprising and, later, the Warsaw Uprising of 1944.
Post-war reconstruction was a monumental task, but Warsaw rose from the ruins. The meticulous restoration of the Old Town, a UNESCO World Heritage Site, stands as a testament to the city's determination to preserve its historical legacy. Warsaw became the capital of the People's Republic of Poland during the communist era, and in 1989, with the fall of communism, the city embraced political and economic transformation.
Today, Warsaw is a modern European capital with a blend of historic charm and contemporary dynamism. Its skyline is adorned with skyscrapers, while landmarks like the Royal Castle, Wilanów Palace, and the iconic Palace of Culture and Science reflect the city's multifaceted history. Warsaw's journey from adversity to resurgence embodies the spirit of Poland's capital as it continues to shape its identity in the 21st century.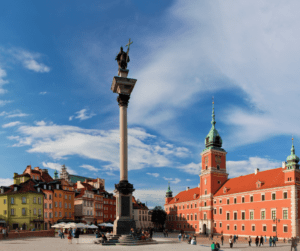 Old Town
Warsaw's Old Town, known as Stare Miastro, is a UNESCO treasure featuring charming cobblestone streets, vibrant townhouses, and the iconic Royal Castle. Its rich history and cultural significance beckon to all who venture into the heart of the Polish capital.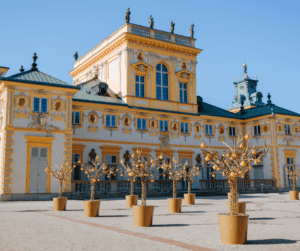 Wilanów Palace
Wilanów Palace is often referred to as the "Polish Versailles". Known for its stunning Baroque architecture and beautiful gardens. The palace was the royal residence of King John III Sobieski and later became a museum showcasing Polish art and history. It is known for its opulent interiors and extensive parklands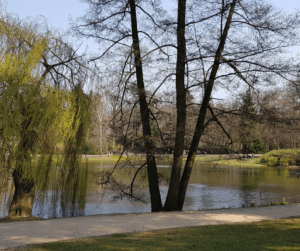 Łazienki Park
Łazienki Park, known as the "Royal Baths Park," is Warsaw's serene oasis. This expansive green haven features the Palace on the Isle, lush gardens, serene lakes, and the iconic Chopin Monument. A cultural hub hosting open-air concerts, it's a blend of nature and history, offering a tranquil escape for all.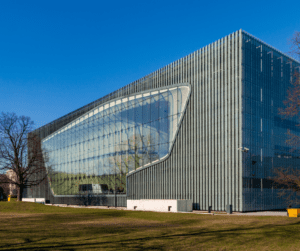 Polin Museum of the History of Polish Jews
The Polin Museum of the History of Polish Jews is a captivating journey through Poland's Jewish heritage. Located in Warsaw, it immerses visitors in centuries of history through interactive exhibits and storytelling. It's a poignant and enlightening experience, shedding light on the vibrant Jewish culture and its profound impact on Poland.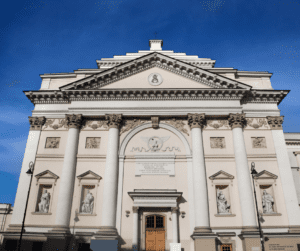 St. Anne's Church
St. Anne's is a Baroque masterpiece known for its stunning facade adorned with intricate sculptures. Its interior features rich ornamentation and a magnificent altar. Located in the heart of the Old Town, it's a visual delight and a testament to the city's architectural heritage.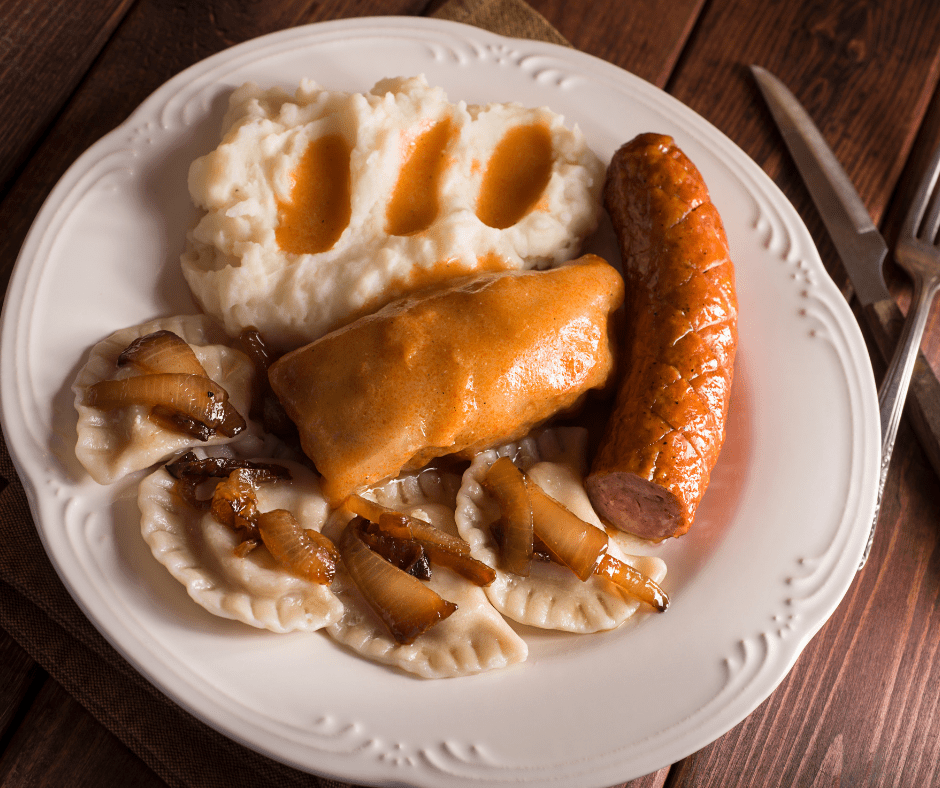 Warsaw's culinary scene is a fusion of traditional Polish dishes and international influences.  Savor delicious pierogi in various flavors at Zapiecek, a restaurant known for its traditional Polish dumplings.
For a taste of authentic Polish soups, visit Bar Bambino, where you can enjoy barszcz and other local specialties.
oCnsider using the city's efficient public transport, which includes trams and buses, with the 24-hour ticket providing great value.
Many of Warsaw's museums offer free admission on specific days or evenings, making cultural exploration budget-friendly.
For an authentic experience, venture to Praga, a district across the Vistula River, known for its street art, hipster cafes, and local culture. 
Walking around Warsaw Old Town
"My wife and I have worked with Jack at Guidester now on two trips in Europe. One was a self guided adventure in Ireland and the second was a trip to Italy where he personally led the adventure. And in both cases he has put us in the must see places."
"We had 2 guides prepared for us for upcoming family vacations. The guides for both are absolutely outstanding. No matter if you are looking for a guide for a 4 day trip or a 2 week trip, Guidester does an amazing job. This has been such a time saver for us not to spend countless hours going through guide books and still being confused by the end. Guidester made planning our trip so easy, and we will not miss anything thanks to them. We will never plan a trip without first contacting Guidester!"
"This was our 2nd trip to Europe. We definitely didn't want a cookie cutter trip, on a tour bus, that took us past 7 cities in 8 days. Jack plans his tours very carefully and he is very knowledgeable regarding the sites we visited. The groups are small so you have a chance to get to know your fellow travelers."
Choose The Service that Works Best for You!
Guidester provides several options to choose from to best suit your traveling needs. Choose one or choose all!
Get a personalized digital travel guide for Europe, curated by locals. It downloads to your phone and offers top recommendations for each destination.
Guidester simplifies international travel by assisting you with itinerary planning, hotel and airfare bookings, and tours. We also help you avoid errors and common pitfalls.
Join the Guidester Founder on a hand-crafted small group tour, exploring off-the-beaten-path destinations and experiencing unforgettable adventures.