The average traveler spends
over 40 hours
researching and planning
an 8 day trip.
Travel smarter.
Get a custom travel guide.
The average traveler spends
over 40 hours
researching and planning
an 8 day trip.
Travel smarter.
Get a custom travel guide.
Guidester creates
travel guides so every-day travelers can experience personalized, world-class travel.
"Our trip to Paris was made complete with our Guidebook! Having ideas and recommendations built around our preferences made all the difference in the world! I would highly recommend Guidester to anyone who is traveling somewhere new!"
You just booked your dream vacation.
Your flights are booked.
You found great hotels.
But who will plan your trip?
If you're an average traveler, studies show you'll spend 40+ hours* researching:
You'll probably post something on Facebook asking your friends for recommendations (and then you'll wonder why you bothered, since you'll only get your great aunt's google results.)
You'll search for travel tips and travel hacks, and while you'll find a lot of information, none of it feels relevant. Or even up-to-date.
You'll arrive at your dream destination tired, overwhelmed, and feeling completely unprepared despite hours and hours of research. You'll be unsure how to get to that iconic location, and when you finally get there you'll wait in line for hours…
But you're not the average traveler.
You know how to save weeks of researching and trip planning.
You know how to get the most out of every travel dollar.
You know how to eliminate vacation stress.
(You even know how to fit in with the locals.)
Upgrade your travel experience with a personalized travel guide.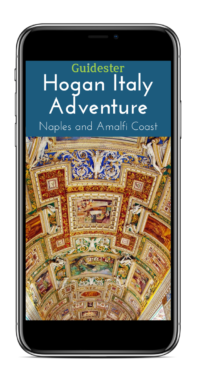 With a custom travel guide, you'll travel to your dream destination equipped with current, relevant information customized to you, your travel preferences, and your location.
Unlike traditional guidebooks or online travel resources, your guidebook is tailored to you and your specific trip, so you don't have to sort through a mountain of irrelevant information.
"Guidester lays the tracks but you find your route and branch out how you choose. Like a choose your own adventure book!"
So how does my custom travel guide work?
Step 2:
We'll build your custom travel guide
Relax while our travel experts get to work. We'll create your guide based on your specific needs, travel preferences, and destination.
Step 3:
Travel!
You'll receive a physical and digital copy of your custom guide. It's the perfect companion for the trip of a lifetime.
"I worked on this dream trip by myself for 8 years – reading, reviewing and planning – but getting nowhere – too many choices and I was so confused. Guidester took away much of my apprehension!! They gave me all the highlights of each town in Sicily I wanted to see. HIGHLY recommend!"