Do More. Save Time. Travel Better.
Virtual travel guides made custom to you and your trip!
Do More. Save Time. Travel Better.
Virtual travel guides made custom to you and your trip!
Savvy travelers need an easy to use and robust travel guide to plan their trip. Most options force people to search through multiple resources which leaves huge challenges.
Travel is evolving and something better is needed to serve the independent traveler.
How about an easy-to-use, robust travel guide full of personal, unbiased recommendations curated by real professionals.
Guidester is a virtual travel guide
Get your Guidester for
$15 a travel day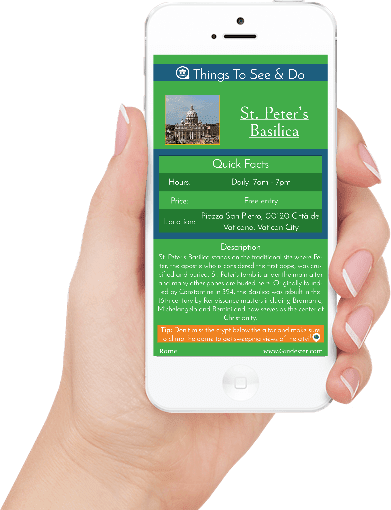 See what fellow travelers have to say!
We had a wonderful trip planned by Guidester. Jack recommenced us to the Black Forest region of Germany as well as adding on Austria. Both were additions we never thought of and ended up being our favorite parts of the trip. The guide had lots of helpful tips and some of our favorite restaurant recommendations came from it. Definitely recommend!!

Jennifer Lommel


October 16, 2019

My husband and I recently took a trip to Ireland, our first international trip together. We had soooo many questions, concerns, ideas of places we wanted to visit. It was frustrating and confusing to sort through ALL of the things that went into this trip. Before we left for our trip we decided to get a guide from Guidester. I was sent an email link to a simple yet aesthetically pleasing questionnaire on their site. It asked about the details of our trip, what we like to do, how busy we'd like to be, etc. Based on our answers we would got a guidebook to be downloaded on our phone. I wasn't sure what to expect, I thought maybe an itinerary or a list of places. I was blown away by every aspect of the book. First off it's again aesthetically pleasing, colorful, detailed, and quickly downloaded as an ebook on my phone. It had an about page for each city, things to know as far as travel options (bus, train, bike, rental cars), sites to see, places to eat. It felt tailor made for us, and it was because of the questionnaire. The best part for me was the google map that opened to a website with all of the site suggestions pinned. These were in different colors as well (food one color, sites another). We could see where things were and could plan a route of sorts for each day, maximizing time and energy. I'm detailed orientated, love to plan, but this will be a no brainer next time we travel. Definitely worth it.

Daniella Elaine


September 27, 2019

Wow, wow, wow is all I can say about Jack Baumann and Guidester!! I reached out for a guide for my short 4 day trip to Paris, within a day I had my very own personal guide. The guide included day trips, personal tours, dining, and just all around tips. We booked 3 different tours. Our hosts were wonderful and showed us how amazing Paris is. Thank you just doesn't seem enough. We made memories to last a lifetime!!

Bonnie Zimmerman Bard


August 20, 2019

Italy was a dream come true for me; especially seeing Venice. I could have never pulled off what Jack did for all of us. The tours were amazing; the food was beyond my expectations and all the different places we got to explore and the amazing hotels made my trip perfect. Jack was so knowledgeable about Italy and shared all his wisdom with us which made everything just fall into place so perfect. I recommend if you want to take a trip to Europe or anywhere go with Jack and he will make sure your trip is memorable.

Andrea Lenzen


August 8, 2019

Great travel guides to get the most out of a vacation, domestically or internationally!

Herbert J. Baumann


August 7, 2019

My wife and I knew we wanted to take a trip to an all-inclusive resort, but we had no idea where. The first place that Jack mentioned was Isla Mujeres, an island off the coast of Cancun. He explained that it was a more relaxed and off-the-beaten path destination in Mexico, with beautiful scenery and resorts. We went with his recommendation, and he couldn't have been more right. We absolutely loved our trip, and Jack was very helpful in getting everything planned. This positive experience has us very much looking forward to our next trip, and I have no doubt that Jack will point us in the right direction again, and make booking and planning a breeze. Thanks!

Ryan Garwitz


August 1, 2019

There is no way I could have put together the adventure that Jack organized for us on the taste of Italy tour. To pack so much in, not feel rushed, have amazing place to stay just would not have happened I have always been a do it yourself person no matter what it is on this occasion at a friends advice joined Jacks tour. The experience exceeded my expectations fro the first hotel to the last day of departure. The advice on what to see when to see where to eat what sights to prioritize was invaluable in using my vacation time in the best way possible. Jack I also appreciated the personal time you were able to give everyone and the individual attention to their interest. Well done and thank you!

Jim French


July 25, 2019

Jack provided a very personalized 10 day tour to Italy. It was well thought out from a scheduling perspective and the hotels, restaurants and tours were top-notch. Jack made it so easy -- I had no time to plan a trip for myself but needed a getaway. This was easy to say "yes" to and I had to do no planning beyond booking a round-trip flight (and Jack even told me exactly which flights to book). I felt it was value-added is so many ways but especially being able to escape and have a fantastic experience. Every day was an adventure and a joy and Jack with his calm and friendly nature was right there with us making sure we knew where to show up and where each day. With plenty of guidance and lots of free time, it was a perfect blend of history, culture and just "getting away from it all." I highly recommend Jack and his personalized Guidestar tours and look forward to another one in the future.

Sarah Schaeffer Bernard


July 24, 2019

My wife and I needed to go to Switzerland for business. Being totally unfamiliar with Switzerland we decided to have Guidester arrange our itinerary and we could not be happier. All of our transportation, hotels and daily activity suggestions were "Swiss" clockwork perfect. Thank you Jack, we're looking forward to traveling again. Leonard and Roberta Wren

Leonard Wren


July 22, 2019

Thank you forever to Jack Bauman for giving my soul wings and opening my heart to Italy! Always, #1 on my proverbial' bucket list', Italy has felt like a remote promise. Fast forward to late winter 2019 and receiving (a sign from above??) an email from Guidster: Italy tour summer 2019! I signed on immediately and began meeting with Jack to learn more about him, his experience in assembling tours, and, in the process, I fell in love with his unique, albeit quirky, approach to foreign travel. Jack has a vast landscape of experience with International travel, so do not let his millennial youthfulness fool you! He looks at travel through the eye of a seasoned explorer and vets the most unusual, intimate experiences for his group of travelers. . My favorites in Italy were the Jewish Ghetto in Rome, dinner at a friend's private villa (that just happened to be literally right on the Apian Way) and a completely relaxing day in Tuscany visiting a most charming, off the grid, winery. We definitely walked and walked and walked even more, being led many days by one of several, passionate guides who lovingly shared more knowledge than could be assimilated. Jack holds the philosophy of sharing intimately what he has seen and learned by creating tours with a smallish group. (There were 11 on our tour.) Lastly, Jack's choice of accommodations were brilliant; simply perfect in every way! Wonderful, charming hotels, beyond expectation, each better than the last and all with their own unique character, Yes, to next year's consortium of magical destinations! Count me in on at least one of Jack's new adventures!!

Kristine Keller


July 19, 2019

I used Guidester for a trip that I took solo to Ireland. I had no idea where to go or what to do but had always dreamed of visiting Ireland. As a single working mom running my own business, I had very little time to devote to research for my trip. Guidester provided the research for me! Without Guidester, I likely would have been in Ireland without any ideas and trying to figure out what to do each day. Using Guidester ensured that I saw all of the best spots along my journey!

Angelyn Mitchell


March 13, 2019

We had 2 guides prepared for us for upcoming family vacations. One to San Diego and the other to Spain so two very different trips. The guides for both are absolutely outstanding. No matter if you are looking for a guide for a 4 day trip or a 2 week trip Guidester does an amazing job. This has been such a time saver for us not to spend countless hours going through guide books and still being confused by the end. Guidester made planning our trip so easy and we will not miss anything thanks to them. We will never plan a trip without first contacting Guidester!

Amy Gill


February 13, 2019

Annual girl's trip to Cabo needed guidance. That's when I found Guidester. What a fun and easy experience! I selected what we typically like to do from the questionnaire, Jack and his team planned a fantastic trip! Hands down, will call on Guidester for the next getaway.

Phyllis Wiemann Baker


February 12, 2019

Gudester is the new way to make travel plans--especially for those of us who work full time and have families. We used Guidester for our trip to Colorado and were able to save time and enjoy many attractions we might otherwise have missed. Plus, we printed the app, which makes a nice souvenir.

Tim Adornetto


February 12, 2019

My wife and I had Guidester put together a book for us for our trip to Fort Myers Florida. They collected all kinds of amazing information (activities, restaurants, night life, etc.). They even told us the hours of operation and the cost for things we might want to see or do. What was especially helpful was the tips section that lets you know things like best times to go and things to not miss. There are also links to navigate to the GPS location of the place you want to go to. If you are taking a trip I would highly recommend you check out Guidester. You won't be sorry!!

David Berger


February 12, 2019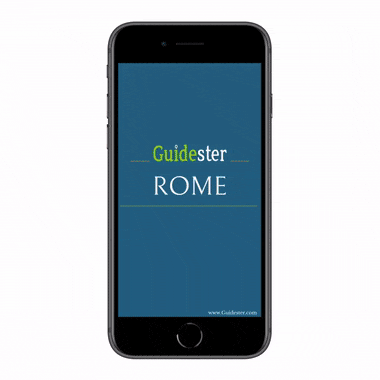 Experience exactly what YOU want based on your travel style.
Love art and history? Are you a sightseer or more leisurely paced?
Maybe you're a foodie!
No matter how you travel or what you want to do,
your Guidester has the information you need.
Stay ahead of the average traveler with insider tips and tricks.
Have you ever visited a place and wish you'd done it differently if you'd just known better?
With Guidester you'll know better before you go.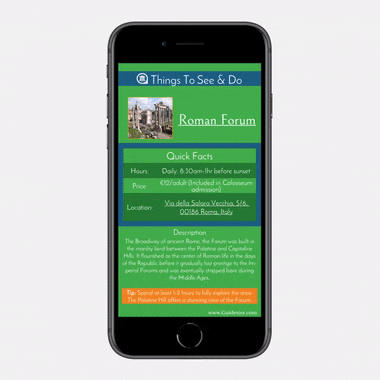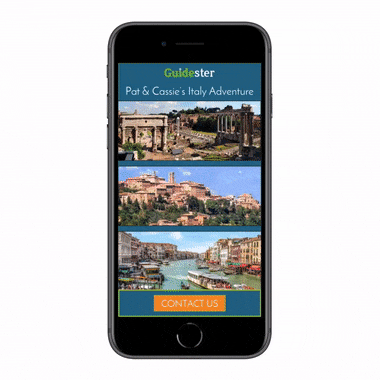 Be prepared with local customs and essential information.
From local tipping etiquette to the best way to get around your destination, we've got you covered. 
Everything you'll need to travel like a pro is conveniently included in your guide. 
You'll navigate like a local
using interactive maps.
Your custom Google™ map has all your points of interest mapped out for you! 
Now you'll know when that classic tourist spot is just around the corner!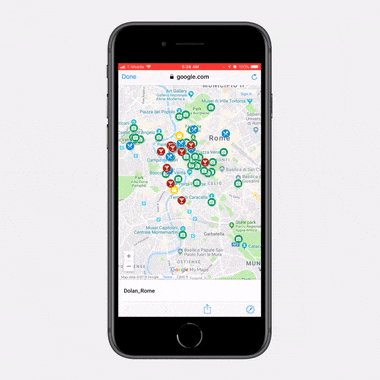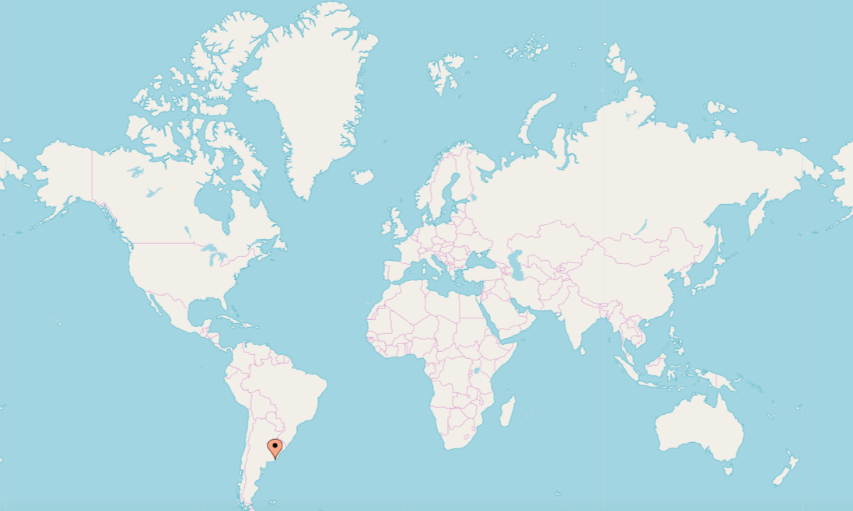 Guidester has created hundreds of personalized guides for travelers all over the world.
Where will Guidester take you?
Tell us
where you're headed and how you like to travel
Our real travel experts
(and the latest tech)
create the perfect guide
for your trip
Download your
digital custom guide to your phone in as little as 48 hours*
*95% of our guides are delivered in less than 48 hours. What about the other 5%? If you're visiting a less-traveled destination, we'll need a few extra days to be sure you have everything you'll need for your trip. But don't worry – you won't spend any extra time (or money) for your customized guide.