The Next Generation In Travel

Get the inside scoop from our experts.
We've logged thousands of miles, from Canada to Cambodia,
to uncover the best places to visit, and we're sharing our travel
secrets and expertise with you.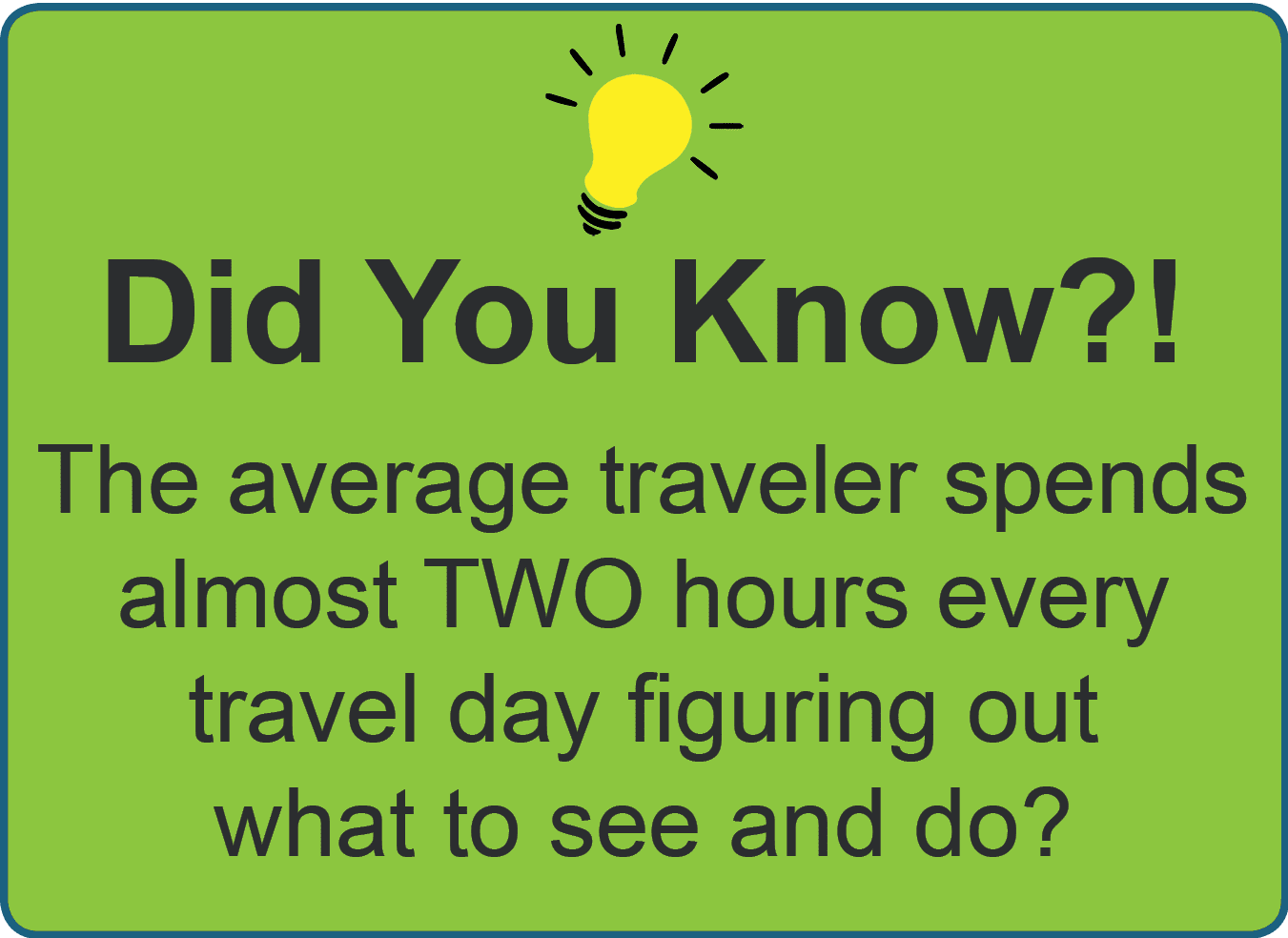 Guidester is your personal travel guide, providing objective recommendations on attractions, dining, activities, events, shopping, nightlife, all customized to your travel style and interests. And the best part is that, unlike a live tour guide, you're not tied to a schedule or a group.
"I did a lot of research online, but was overwhelmed by the amount of information on the web. Guidester made it simple for me to have a great experience."
-Resa, T.
Pull out your Guidester guide when you're ready to go, and put it away when you're ready to relax! The information is at your fingertips 24/7. You decide how to spend your day.
Start Your Next Adventure Today