Guidester will help you have a better travel experience.
We've Got It Covered
Guidester is your personal travel guide, providing objective and detailed information on attractions, dining, activities, events, shopping, nightlife, and local customs, all customized to your travel style and interests. And the best part is that, unlike a live tour guide, you're not tied to a schedule or a group.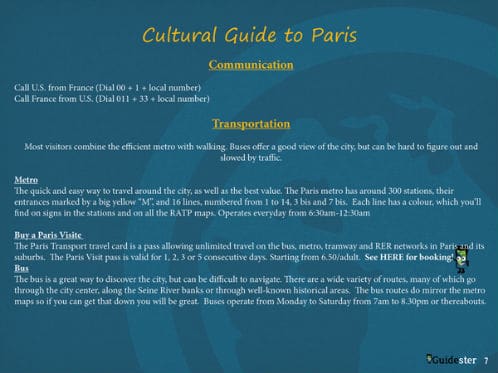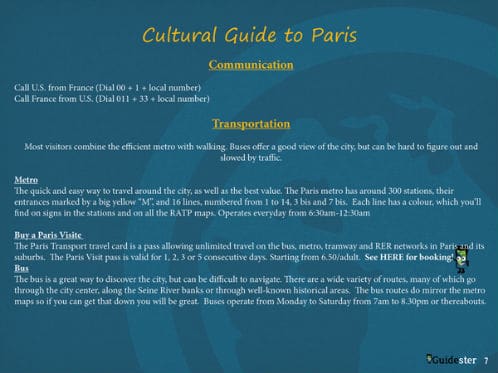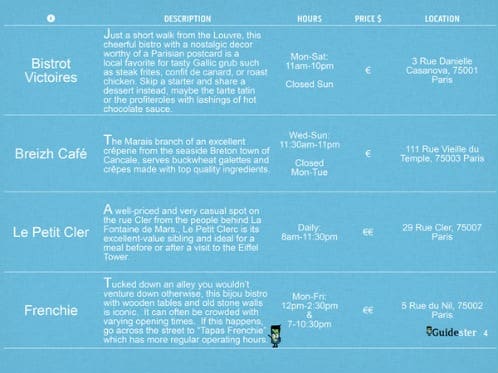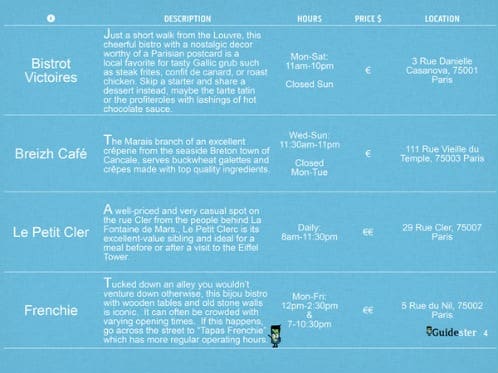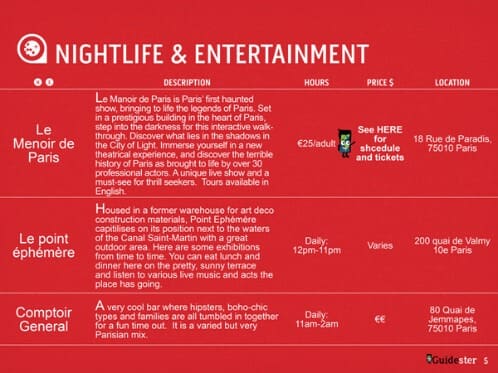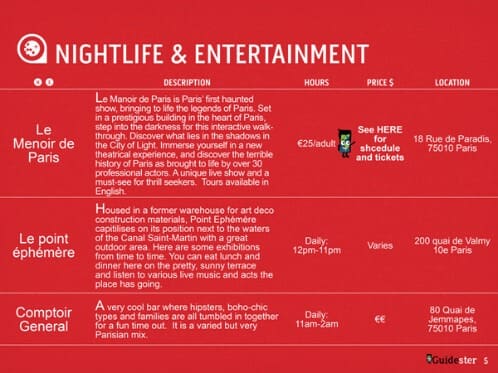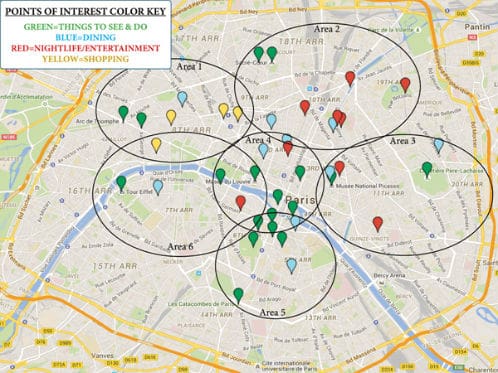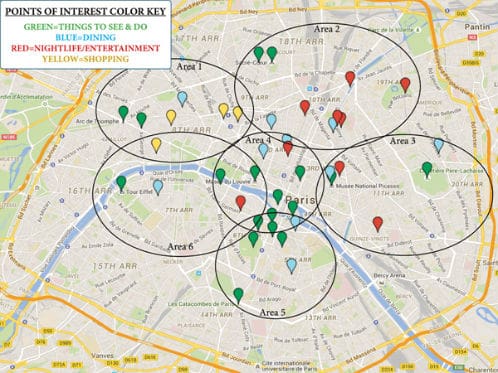 "Without the guidebook, we would not have been able to get lost in the history and sights available to us on our destinations throughout Germany, Switzerland, Italy, and France."
"I truly believe we were able to accomplish more because of the detailed, and targeted assistance from our guide. We will use this service again in the future!"
"The process was so easy and the end result was impressive. With Guidester's help we had the most romantic dinner at a local place that I would have never found. The guidebook was filled with great info that helped guide our honeymoon and really made it an unforgettable experience."
Our trip to Paris was made complete with our Guidebook! Having ideas and recommendations built around our preferences made all the difference in the world! I would highly recommend Guidester to anyone who is traveling somewhere new!
I loved everything about the guidebook – the short description about the historic sites, the restaurant and transportation information and the maps. I especially liked the links where I could log in and make a restaurant reservation. I highly recommend the services from Guidester and Jack is great to work with and very knowledgeable.