With beauty around every corner, deciding on places to visit in Ireland can prove difficult. In my opinion, it's all about mixing together the major landmarks, the culture, and the landscapes. Balance is key.
The Emerald Isle, as Ireland is commonly known, is one of rich history, stunning natural beauty, and cozy pubs with songs and ballads that echo across the ages. According to Census data, there are 32 million Americans who claim Irish heritage (nearly seven times larger than the entire population of Ireland).
Here is a basic itinerary that offers a mix of city, country, and culture. This is especially useful for the first-timer to Ireland as it covers the country's most famous sights.


Suggested Ireland Route
Total trip time: Range from 10-14 days. I highly recommend at least 10 days if you want to get a good overview of Ireland.
How to See Ireland If You Have Less Time:
Cut out the stops along the way down from Dublin to Cork (like the Rock of Cashel)
Limit your time in Cork to just a single day.
If time allows, The Ring of Kerry should require 2 days but this can be done in 1 day.
 Cut out Galway city if time does not allow you to make your way north from the Ring of Kerry.
Tip: If you have only 3-5 days in Ireland my recommendation would be to just do Dublin for a day or two, and then one other area like Ring of Kerry, Cliffs of Moher, or Galway City.  You can really only get in the amazing sights below with a minimum 10 day trip, preferably more.
1. Dublin
Flying into Dublin is always the cheapest and easiest way to explore the rest of Ireland.  It's easy to fall for charming, crazy, and colorful Dublin.  The laid-back Irish capital is a somehow harmonious blend of Victorian pubs, rows of elegant Georgian town houses in silvery stone, and glittering modern buildings.
With a permanent population of nearly 1.7 million, more than a third of the Irish people either live in or near this city. Recommended to stay a couple days in Dublin to take in all the sights and culture.
'Must Sees':
Trinity College
Dublin Castle
Guinness Storehouse
Kilmainham Gaol
Grafton Street
And of course Temple Bar. No first-time visit to Dublin is complete without the Temple Bar. Dublin's most visited neighborhood is a maze of quaint streets and alleys sandwiched between historic buildings. During daylight hours the neighborhood is awash with shops, street vendors, and travelers. Nighttime sees the area come alive with some of the city's most famous bars and music venues. This is by far the liveliest area of Dublin for nightlife!
What are the best local pubs?
Where some great off-the-beaten-path spots?
Guidester can help plan your best trip from your first flight to your last night! 
2. Kilkenny
From Dublin, I recommend renting a car and heading southwest toward Kilkenny.  This is a great place to stop for just a single night along the way to Cork and Southern Ireland.
At the heart and soul of medieval Ireland, Kilkenny is famed for its electric atmosphere played out in its maze of narrow Norman alleyways, twisting and turning around abbeys, cathedrals, and crumbling city walls. There's even an early 13th century castle dropped in the middle of it all that's surrounded by beautiful gardens, a must-see on your discovery of charming Kilkenny.
'Must Sees':
The Black Abbey
St Canice's Round Tower
And don't miss the Kilkenny Ghost Tour
Tip: If you are interested in a unique tour, definitely check out the Kilkenny Ghost Tour – which you can book right from your personal travel guide.
3. Rock of Cashel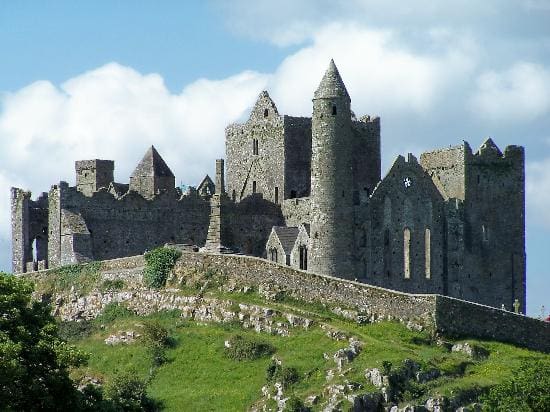 Along the route from Kilkenny to Cork you may want to stop at the Rock of Cashel.  Cashel's rich history is reflected in its built heritage, from prehistoric raths to medieval monasteries and fortified town houses, a Georgian Cathedral, and a 21st century Library.
Legend associates the Rock of Cashel with St. Patrick, but the name comes from Caiseal, meaning "stone fort," and the hill was originally the residence of the kings of Munster. Excavations have revealed some evidence of burials and church buildings from the 9th or 10th century, but it was in the early 12th century that the Rock began to be developed into a major Christian center.
Tip: Don't miss Cormac's Chapel, the Romanesque wall paintings, and the beautiful cathedral.  Recommended to spend 1-2 hours visiting.
4. Cork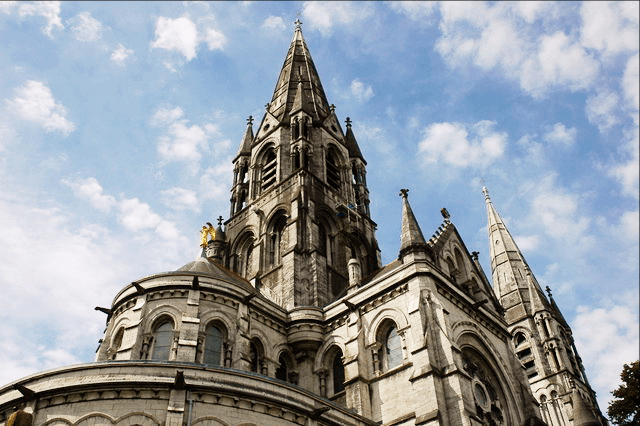 Steeped in history, Cork City is fast gaining a reputation as one of Europe's most eclectic cities.  Like Venice, the city is built upon water, and the city center is built on an island in the River Lee. The two channels of the River Lee which embrace the city center are spanned by many bridges, and this gives the city a distinctive continental air.
Cork is where you will make base camp to explore nearby Blarney Castle and the Jameson distillery. This is the main draw for visitors as both sights are within easy reach of the city. I recommend staying 2 days in Cork or Kinsale. One day to explore the eclectic city of Cork or relax in the sleepy harbor village of Kinsale, and the second day to visit Blarney Castle and the Jameson Distillery.
Tip: If you're looking for a more quaint place to overnight in this area you should consider Kinsale, a quaint sleepy harbor village not far from Cork offering a slower pace and charming atmosphere. 
'Must Sees':
Saint Fin Barre's Cathedral
Red Abbey Tower
Enjoy some traditional Irish music at An Spailpin Fanac
5. Blarney Castle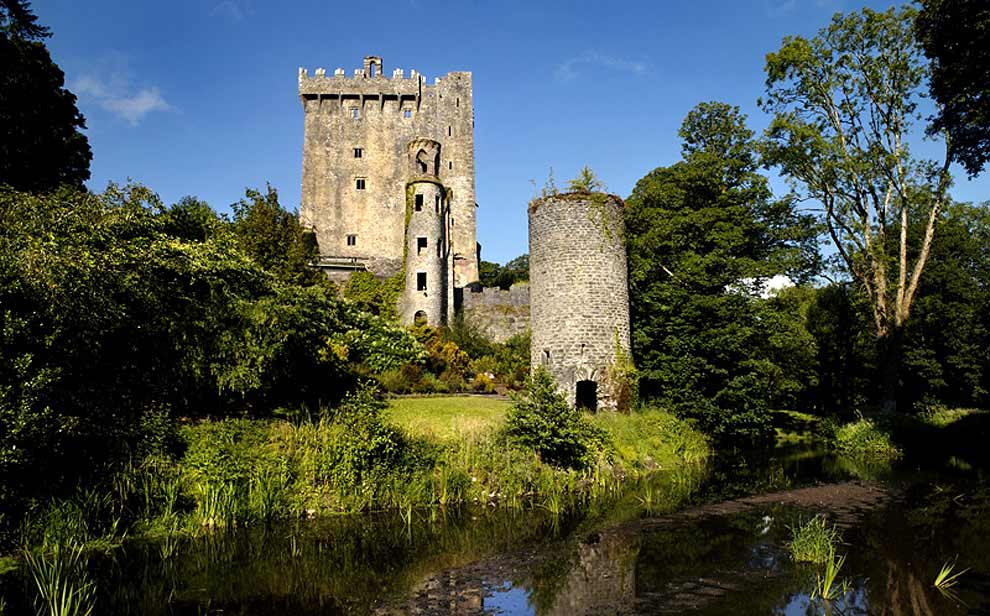 Just 5 miles outside of Cork, Blarney Castle is a must see.  Over the last few hundred years, millions have flocked to Blarney, making it one of Ireland's greatest treasures.
Blarney Castle, as viewed by the visitor today, is the third to have been erected on this site.  The first building in the tenth century was a wooden structure.  Around 1210 A.D. this was replaced by a stone structure.  In 1446 the third castle was built by Dermot McCarthy, King of Munster of which the keep still remains standing. Climb the castle steps and kiss the world famous Blarney Stone to gain the gift of eloquence.
Tip: A favorite feature of Blarney that is often overlooked are the expansive grounds and gardens.  You can stroll the over 65 acres of castle gardens displaying all type of magical flora. I recommend 3-4 hours to properly explore the castle and large estate.
Download 10 Crucial Things To Do Before Traveling Abroad to help plan your next adventure; packing tips, getting foreign currency, finding the right adapters, phone plans, and more!
6. Jameson Distillery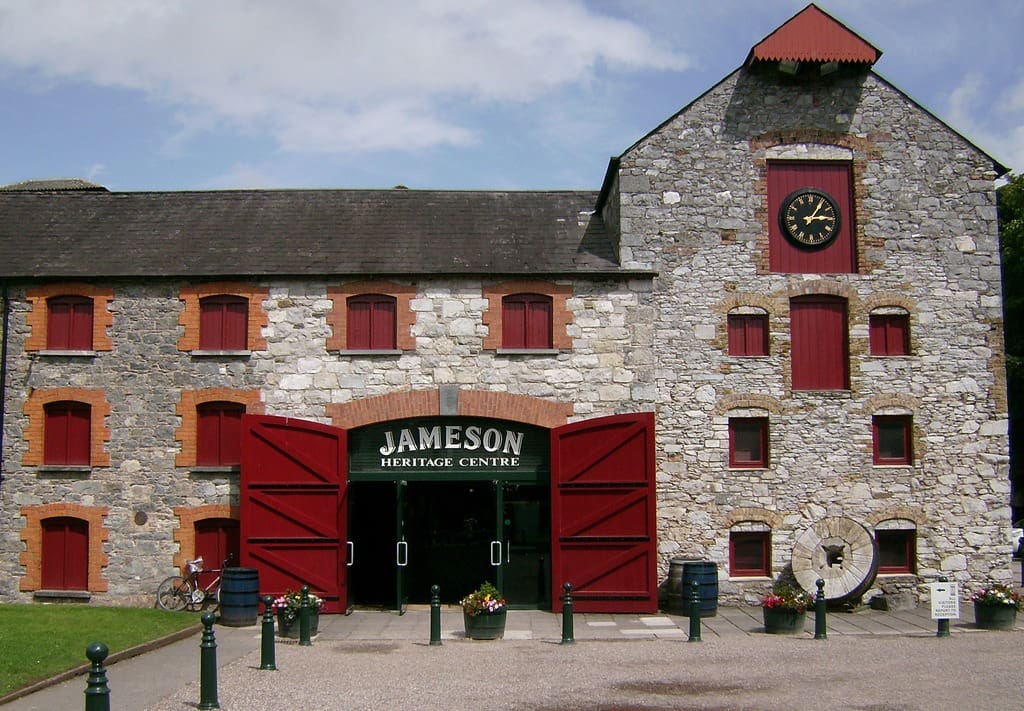 Also only a few miles outside of Cork, lies The Jameson Distillery.  You could easily visit the Distillery and Blarney in the same day.  Expert guides will lead you through the extraordinary story of Jameson Irish Whiskey.  A short film sets the scene before the tour guides walk you through the old distillery.
Guided tours last an hour and a half, ending with a complimentary glass of Jameson Whiskey and a chance to take part in a tutored whiskey tasting to become a certified Irish Whiskey Taster! You can get in the visit and tour in 2-3 hours.
7. Killarney and The Ring of Kerry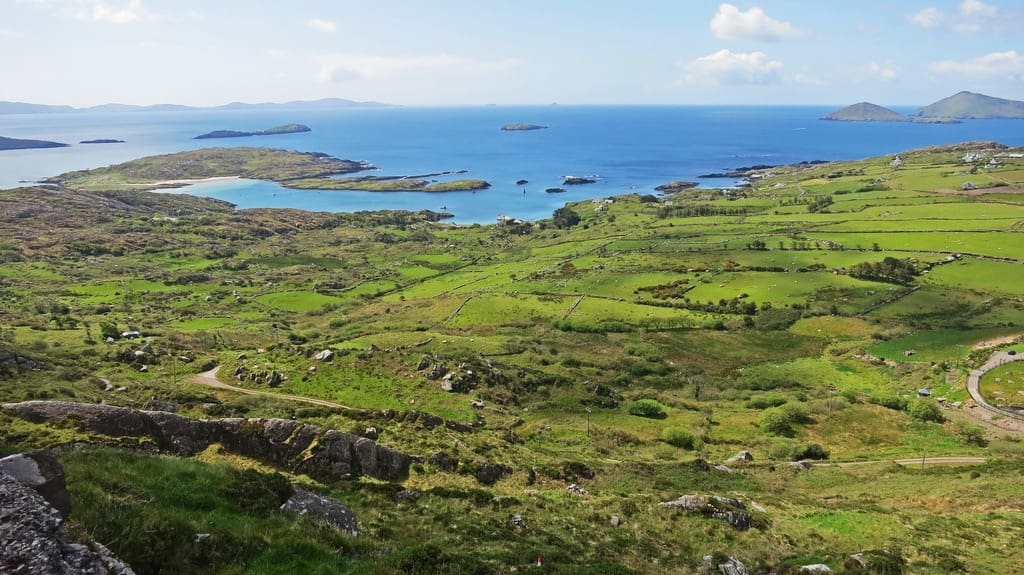 Head west from Cork to find unspeakable beauty. Situated at the north end of the Ring of Kerry, Killarney is one of Ireland's leading tourist destinations due to the abundant lake and mountain scenery. Tourism in Killarney dates back to the mid-18th century, and a visit by Queen Victoria gave the town huge international exposure. The town of Killarney is the perfect base to explore the nearby Ring of Kerry, and some of the best local pubs featuring traditional Irish music can be found here on a nightly basis!
The 111 mile route around the Ring of Kerry is referred to officially as the Iveragh Peninsula.  Known to locals simply as 'The Kingdom', Kerry is the crown jewel of Ireland's scenic locations with endless beautiful panoramic landscapes and picturesque villages to discover. The best way to enjoy Kerry is to allow the entire day to drive through the route, stopping when something peaks your fancy.
Tip: It is recommended that cars travel in the opposite direction, going first to Kenmare and driving west on the N70 (counterclockwise) to avoid delays caused by tour buses.
8. Cliffs of Moher
Head north from the Ring of Kerry along Ireland's west coast.  Ireland's most visited natural attraction is The Cliffs of Moher. This magical vista captures the hearts of up to one million visitors every year.  Standing 702 ft at their highest point they stretch for 5 miles along the Atlantic coast of County Clare in the west of Ireland.
You could spend anywhere from 1 hour to several hours here wandering the cliff sides, taking in the stunning views, and getting a bite to eat at the cafe in the new visitor center experience.
Tip: The nearby O'Brien's Tower allows access to the rooftop area that offers the best photo opportunity of the Cliffs.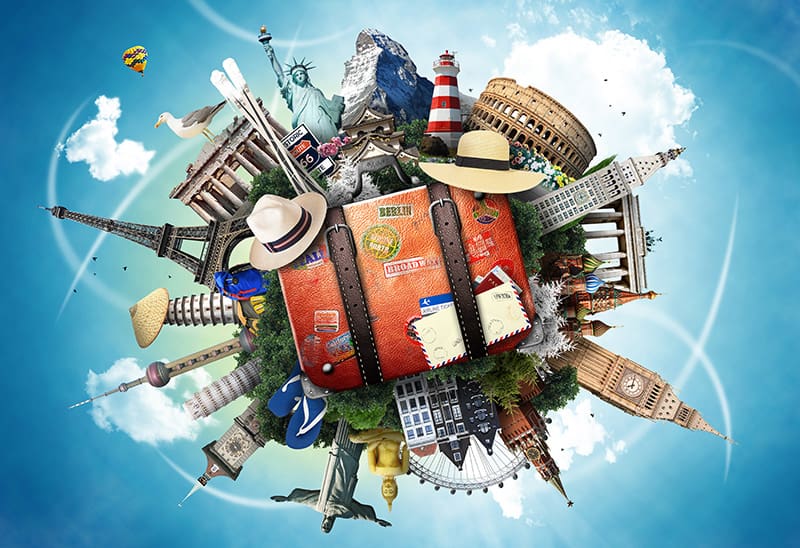 Take a free virtual vacation to this beautiful part of Ireland from the comfort of your couch.
9. Galway City
Wander Galway City's cobble-stoned streets and feel yourself stepping back in time to Medieval Ireland. Known the world over for its friendly people, charming streets, shopping and nightlife, Galway will refresh flagging spirits like no other place.
Galway City originally formed from a small fishing village located in the area near the Spanish Arch. Galway later became a walled town in the year 1232 after the territory was captured by the Anglo Normans. The town walls, some sections of which can be seen today, were constructed circa 1270.  A charter was granted in 1396 by Richard II which transferred governing powers to 14 merchant families, known locally as the 14 tribes of Galway.
Galway is a fun city but 2 days would be enough to get a great overview of the place.
'Must Sees':
Galway Cathedral
The Spanish Arch
Lynch's Castle
Free City Tour
City Museum
10. Connemara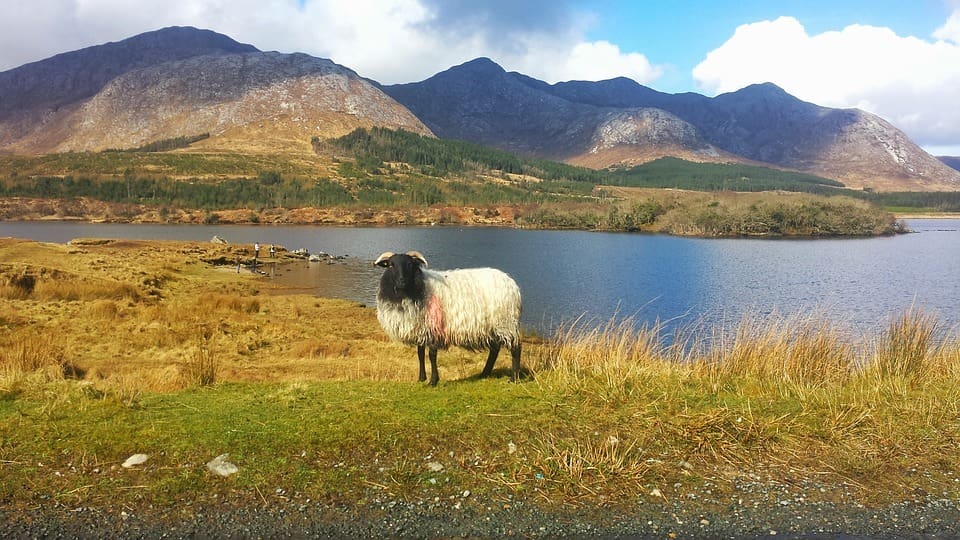 Situated in the West of Ireland in County Galway, Connemara National Park covers more than 7,000 acres of scenic mountains, expanses of bogs, grasslands and woodlands.  Some of the park's mountains are part of the famous Twelve Bens or Beanna Beola mountain range.
You can use your Guidester custom travel guidebook to discover the best hikes and attractions in the area, like Diamond Hill Walk. This hike will take you up the park's main mountain offering breathtaking views of the surrounding countryside. Also not to be missed while visiting Connemara is Kylemore Abbey, a striking Benedictine Nunnery surrounded by mountains and lakes steeped in rich history featuring a beautiful Victorian Walled Garden.
Tip: It's advised to hike in decent weather, at least without an abundance of fog, to avoid losing the path. Depending on the type of hike you choose, you should allot most of the day for exploring Connemara.
11. Slieve League Cliffs
Swooping down from the mountain of Slieve League, these cliffs are among the highest sea cliffs in Europe. Almost 3x the height of the Cliffs of Moher, these massive cliffs are not on most tourists' radar. From the highest point on the cliffs, it's a staggering 1,998 foot drop into the swirling Atlantic Ocean below.
Tip: If you book a guided walk or hike of the cliffs, you will be able to experience insights into the local wildlife and spectacular geography.
Grab a bite to eat at the Tí Linn Café before you go, which will set you up for the bracing walk ahead.  Just like the Cliffs of Moher, the time you spend here is dependent on you but allow at least a couple hours to enjoy it all!