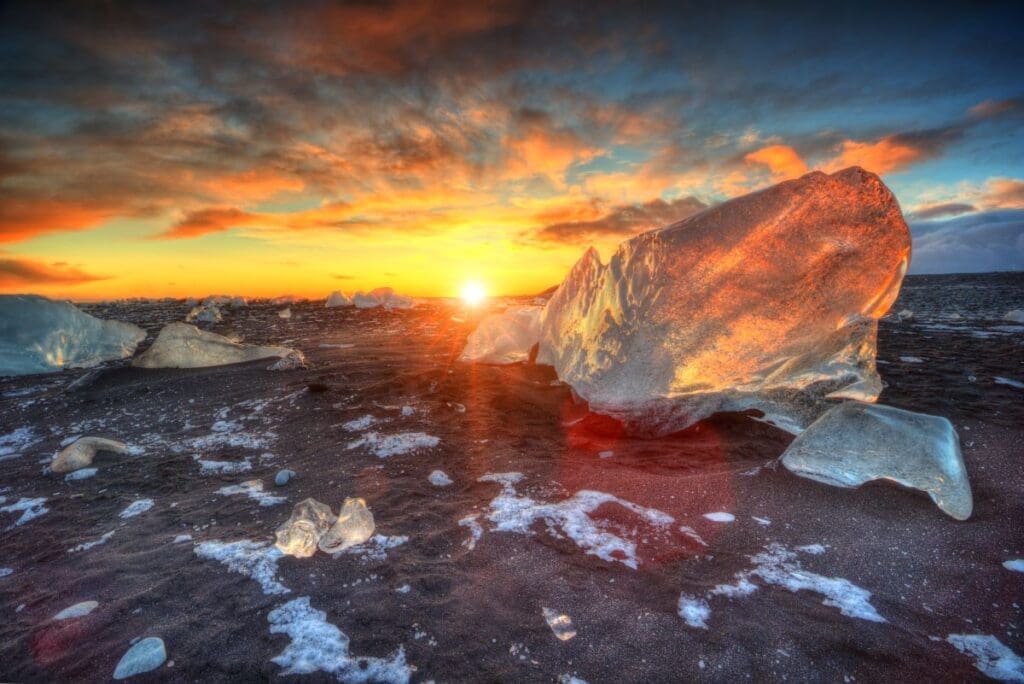 Breathtaking scenery, a wealth of flora and fauna, friendly locals as well as a rich and fascinating heritage – it's easy to see why so many people have Iceland on their travel bucket lists. But while the area is famous for its geothermal pools (and with good reason), you'll be pleased to learn that there's so much more to do here than take a dip in the Blue Lagoon.
If you're planning a trip to the land of fire and ice, here are a few suggestions on how best to spend your time to really get to know this incredible country.
Take to the water in search of whales
Iceland is blessed with more than 20 species of whales, dolphins and porpoises, and there are plenty of whale watching tours to take part in to try and catch a glimpse of these beautiful creatures for yourself. In ports such as Reykjavik and Akureyri, you might even be able to see whale sightings from the shore.
However, if whale watching is top of your priorities, the northern town of Húsavik should be on your agenda. This town has been nicknamed the 'whale watching capital of Europe', and it's absolutely thriving with sea life throughout the summer months. 
Enjoy the view from above
Reykjavik, Iceland's capital city, is a great place to explore the busier side of life in Iceland. Studded with charming coloured houses and surrounded by incredible natural scenery, one of the best activities when you're in the city is to take a trip to Hallgrímskirkja which stands guard over the city.
This offers the very best view of the city but the architectural landmark is worth seeing in itself too, with its stepped modernist facade. This active church is one of the most-visited attractions in the city and when you see it, you'll understand why. 
Capture the elusive Northern Lights
Iceland is famous for being one of the best places in the world to see the Northern Lights and if you're visiting at the right time of year, it should be on your list of activities too. Although if you plan to record the event, this may be the time to seriously consider trading in your trusty camera for a more high caliber alternative worthy of the moment. The lack of light pollution and the extreme dark Icelandic winters makes the period between September and April the best opportunity for witnessing the amazing natural spectacle.
There are good tour groups you can join to head out into the more remote areas of Iceland in hope of witnessing the lights, or you can be strategic with your accommodation, since there are specific hotels that have aurora viewing in mind so you can watch the skies while relaxing in the pool.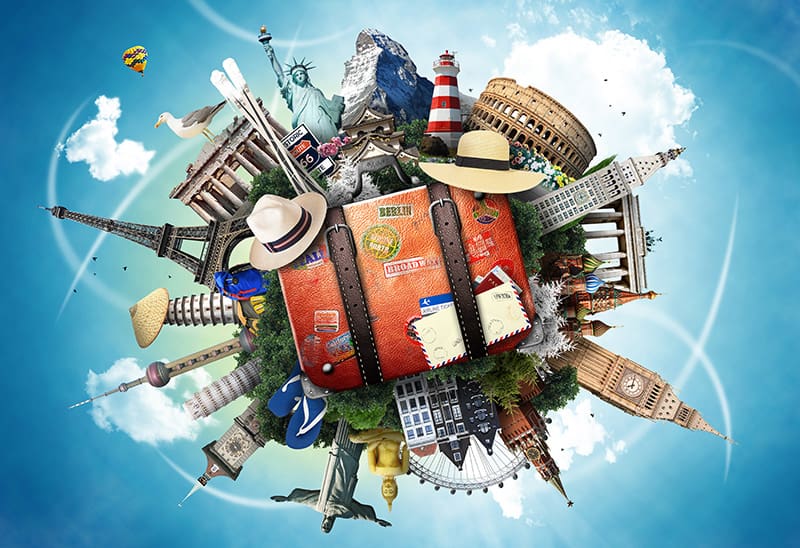 Planning a trip to Iceland?
Get professional guidance ensuring you avoid common pitfalls mistakes and get the most from your trip.
Visit the spectacular Kirkjufell Mountain
Kirkjufell Mountain is one of the most impressive natural wonders in the whole of Iceland, and also one of the most photographed spots too. The name translates to 'Church Mountain' and it's renowned for its waterfall that only adds to the beauty and grandeur of this amazing attraction.
Driving from Reykjavik takes around two and a half hours, making it a great day trip if you're spending time in the city, and for experienced hikers who are feeling adventurous, you can ascend it in around 90 minutes. 
Stroll the Diamond Beach
Unlike any beach getaway you'll have experienced before, Iceland's Diamond Beach is a spectacular sight that you won't want to miss. Also known as Breiðamerkursandur in Icelandic, it's name comes from the stunning icebergs that can be found dotted along the shoreline.
You can wander along the volcanic beach and explore icebergs of all different shapes and sizes, while enjoying some astounding photo opportunities along the way. This beach also happens to be a great place for spotting seals and orca whales, so keep your eyes peeled for the wildlife while you're here. 
Drive the Golden Circle
The Golden Circle is a must for anyone excited to explore the scenery of Iceland. The route spans 186 miles and encompasses a range of top attractions including Thingvellir National Park, the Gullfoss Waterfall and the Geysir Geothermal Area. 
The former is Iceland's only mainland UNESCO World Heritage Site and sits in a valley between the North American and Eurasian tectonic plates. Thingvellir is known for its amazing landscape of crystal clear streams, forests and lava fields that make you feel as though you're on another planet entirely.
The Geysir Geothermal Area is where you'll find Strokkur, a geysir which erupts over 65 feet in the air every five minutes and is an incredible sight to witness for yourself. Whether you self-drive or take the opportunity to embark on a guided tour, the Golden Circle is an experience you'll treasure for many years to come. 
Take to the ice
It wouldn't be a trip to the land of fire and ice without exploring some of Iceland's glaciers. Vatnajokull is a dome of ice measuring over 8,100sq.km (8% of Iceland's entire landmass) and is protected by an eponymous national park where you can explore the striking glaciers with the help of an experienced guide. Or there's Jökulsárlón which is a glacial lagoon, studded with thousands of towering icebergs where you can wander the moraines and watch the icebergs drift by. 
Iceland is a country unlike any other. Its amazing landscape is begging to be explored and when paired with amazing experiences such as whale watching, soaking in geothermal pools and star gazing, or heading out in search of light shows in the sky, it's a travel experience you'll want to repeat again and again.  
Want all the research done for you?
Your Guidester personal travel guide takes out all the guesswork of planning your sightseeing, saving you hours of research and giving you the best insider tips.