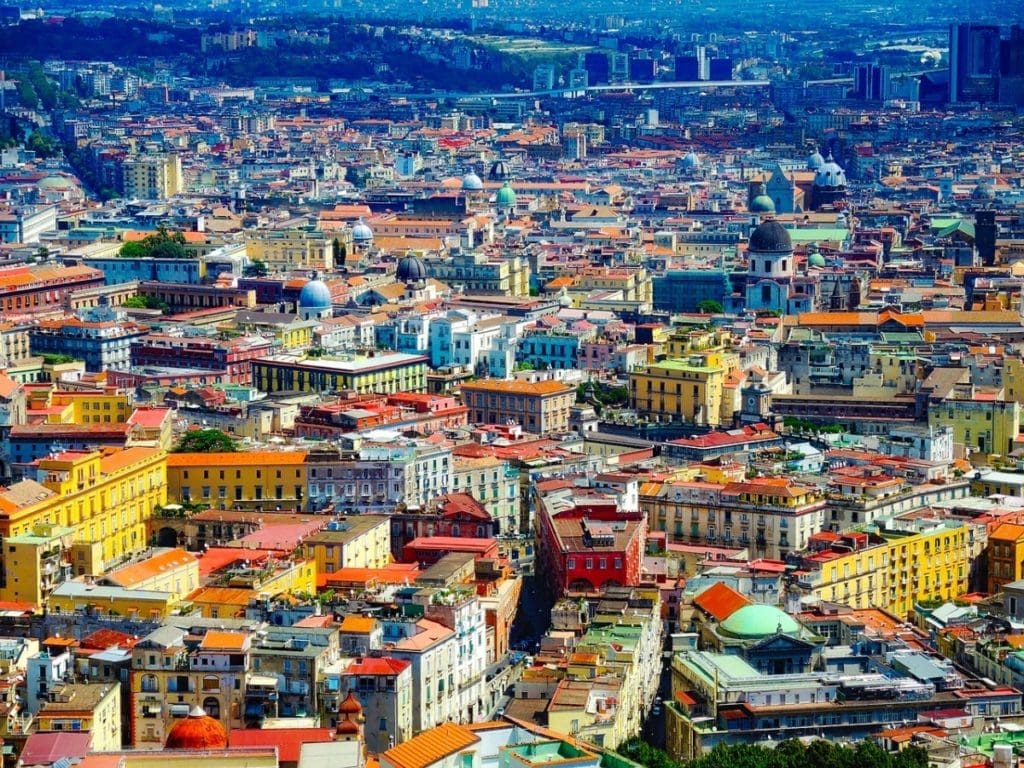 Situated in the southern half of Italy between Mt. Vesuvius and the Mediterranean sea, there is an endless amount of things to do in Naples, a city rich in history, beauty, and culture.
For many, Naples is a slightly dirty, unsafe city, but I would dispel that image. Compared to other Italian cities like Florence, Milan, and Venice, Naples might seem unworthy to be counted part of the major places to visit. But, when taken all together, this is truly is a vibrant city with a lot of beauty and unique experiences. 

1. Visit Naples Cathedral
To see a little of Naples' beauty, head to the the Cathedral of Naples, il Duomo. The city's main church, officially the Cathedral of the Assumption of Mary, is a Roman Catholic cathedral and home to important artistic, cultural, and historic heritage.
Built between 1299 and 1314, the Neo-Gothic facade is imposing and inside the great cathedral you will find Giovanni Lanfranco's fresco in the Chapel of St. Janarius and fourth century mosaics to admire.

2. See History At Pompeii And Mt. Vesuvius
Mt. Vesuvius could erupt at anytime, so you will want to make a trip to Pompeii before that happens. Vesuvius is the only volcano on Europe's mainland to have erupted in the last 100 years.
The volcano that once buried Pompeii is only six miles from Naples, making it an easy day trip from the city. Tours operate daily from guided history tours of Pompeii to hiking up the slops of Mount Vesuvius.
3. Eat At The World's First Pizzeria
Italy is famous for pizza, and Naples is the center of that tradition. Naples is the birthplace of pizza and no city does it better.
The must do place to eat can be found at Antica Pizzeria Port'Alba. Believed to be the first pizza restaurant in the world, Antica Pizzeria Port'Alba opened in 1830 and has served satisfied customers ever since. Amazingly, the ovens in Antica Pizzeria Port'Alba are linked to the lava rocks at Mt. Vesuvius.
Want all the research done for you?
Your Guidester™ personal travel guide takes out all the guesswork of planning your sightseeing, saving you hours of research and giving you the best insider tips.
4. Try Naples' Coffee
While Naples is famous for pizza first and foremost, the city is also widely known for being an epicenter of coffee as well. The city's brew is usually very strong so take it lightly.
Tourists can add a little sugar to take the edge off and smooth the taste of the local coffee. There are a number of great Neapolitan coffee shops to try out, so tourists should get started early.
5.
Pignasecca Market
La Pignasecca is the oldest market in Naples located in the historic Spanish Quarter. Tourists can find a variety of items at low prices from fish, fruit, vegetables, fries and sweets along with clothing and accessories, all at very affordable prices.
TIP: Like with any open air market, it is a good idea for tourists to keep their hands on their wallets and avoid sticking out.
6. Watch A Football Match
Naples is home to one of the most famous football teams in Italy. Società Sportiva Calcio Napoli, or simply Napoli, have won two Italian titles in their history, dating back to 1926.
Around the city, you will see portraits and shrines of the team's most famous player, Diego Maradona. You should always be careful attending matches as Italian soccer has been known to get rowdy so always be on your guard.
7. Visit Italy's Oldest Opera House
Opened in 1737, Naples' Teatro San Carlo is the oldest active opera house in the world. The opera house is typical Nepalese architecture, and one of the most popular tourist attractions in the city.
There are guided tours of the opera house throughout the day which is a unique thing to do in Naples Italy, or book a ticket to see a live show.
8. Gay-odin is for Chocolate Lovers
If you're looking to satisfy your sweet tooth you should head to Gay-odin to find Naples' best chocolate and ice cream. Gay-odin's chocolate covered coffee beans are amazing, but beware as they pack a punch. It's wise not to eat them before heading to bed as the power in the beans will keep you up all night.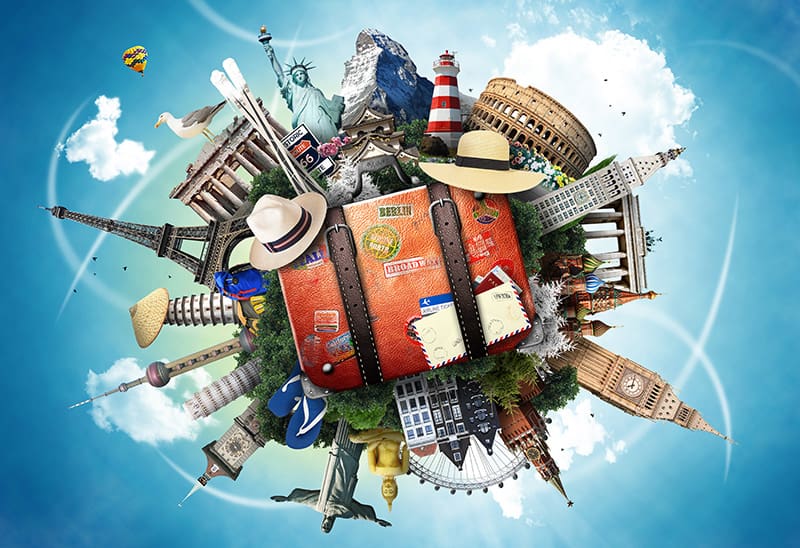 Get professional guidance in this era of post-Covid travel, ensuring you don't make mistakes and avoid common pitfalls.