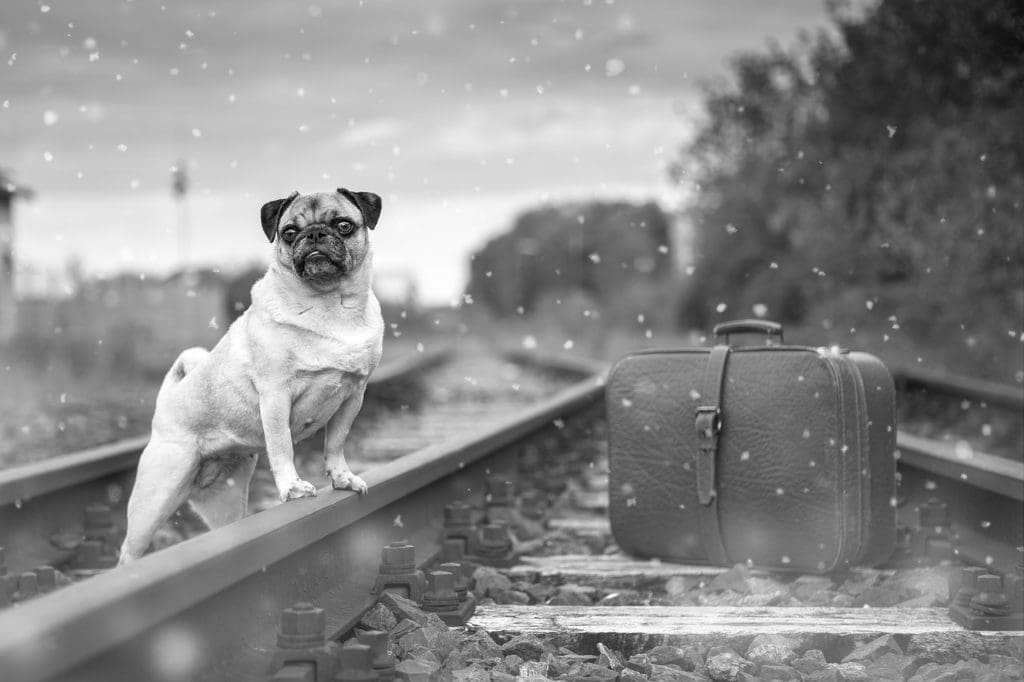 Traveling with your dog can be a fun and rewarding experience, but it also requires a lot of preparation and planning. If you are planning to take your dog to another country, you need to be aware of the different rules and requirements that apply to your destination and your mode of transportation.
Here are some tips and steps to follow to make your international pet travel as smooth and safe as possible.
First Step – Research your destination's pet policies and requirements
Before you begin the process of bringing your dog along on your next adventured, make sure to see how feasible that may be. Different countries have different rules and regulations regarding the import and export of pets. Some countries may require your pet to have a microchip, a rabies vaccination, a health certificate, a blood test, or even a quarantine period. Some countries may also have restrictions on certain breeds, sizes, or types of pets. 
You can find out the specific requirements for your destination country by contacting the embassy or consulate of that country, visiting their official website, or checking the USDA APHIS Pet Travel website.
Talk to your vet
Before you travel with your pet, you should consult your vet about your pet's health and fitness for travel. Your vet can advise you on the necessary vaccinations, treatments, and tests that your pet may need for your destination country. Your vet can also issue a health certificate for your pet, which is usually required for international travel.
A health certificate is a document that certifies that your pet is healthy and free of any diseases or parasites. It should be issued within 10 days of your departure date.
Get your health certificate 
If you are traveling with your pet from the U.S. to another country, you may need to get your health certificate endorsed by the Animal and Plant Health Inspection Service (APHIS) of the USDA.
This is an additional step that verifies that your pet meets the requirements of the destination country. You can find out if you need this endorsement by checking the USDA APHIS Pet Travel website. You can also find the nearest APHIS office where you can get your health certificate stamped.
Booking flights
Different airlines have different rules about whether and how a pet can travel. Depending on the airline, your pet may be able to travel on your flight either in the cabin or in the cargo hold. Confirm this ahead of time with your airline.
On airlines that allow pets to travel, only small dogs and cats that can fit in special carriers under the seat are allowed in the cabin. Their owners must care for them during any layovers. Some airlines may not allow them in the cabin and will transport them as cargo in a heated and ventilated hold. 
You should contact the airline directly to find out their pet policies, fees, and availability for international travel. You should also book your pet's flight as early as possible, as there may be limited space or availability for pets on certain flights.
Download 10 Crucial Things To Do Before Traveling Abroad to help plan your next adventure; packing tips, getting foreign currency, finding the right adapters, phone plans, and more!
Choose a carrier
Whether your pet travels in the cabin or in the cargo hold, you will need to provide a suitable carrier or kennel for them. The carrier or kennel should be large enough for your pet to stand up, turn around, and lie down comfortably.
It should also be well-ventilated, secure, leak-proof, and labeled with your name, address, phone number, and destination.
–> Best Dog Carriers For Travel
Prepare your dog for travel
Traveling can be stressful for pets, so you should do everything you can to make them feel calm and comfortable during the trip. You should feed your pet a light meal at least four hours before departure and give them water until boarding time. You should also exercise your pet before the trip and let them relieve themselves before boarding. 
You should avoid sedating your pet unless advised by your vet, as it can cause adverse effects during flight. You should also carry some essentials for your pet during the trip, such as food, water, bowls, leash, collar, ID tag, waste bags, medication, and first aid kit.
On vacation with your dog
Once you arrive at your destination country with your pet, you may need to go through customs clearance and inspection. You may also need to follow some local rules and regulations regarding pets, such as leash laws, vaccination requirements, or pet-friendly accommodations.
You should research these aspects before you travel and respect the local culture and customs. You should also keep your pet safe and healthy during your vacation by providing them with adequate food, water, shelter, exercise, and veterinary care. You should also monitor your pet for any signs of illness or distress and seek medical attention if needed.
Enjoy your trip, they will for sure
Traveling internationally with your pet can be a wonderful and memorable experience for both of you. You can explore new places, meet new people, and have fun together. You can also bond with your pet and strengthen your relationship.
Traveling with your pet can also enrich your life and broaden your horizons. So, don't be afraid to take your pet with you on your next international adventure!
Get a personalized digital travel guide for Europe, curated by locals. It downloads to your phone and offers top recommendations for each destination.
Guidester simplifies international travel by assisting you with itinerary planning, hotel and airfare bookings, and tours. We also help you avoid errors and common pitfalls.
Join the Guidester Founder on a hand-crafted small group tour, exploring off-the-beaten-path destinations and experiencing unforgettable adventures.