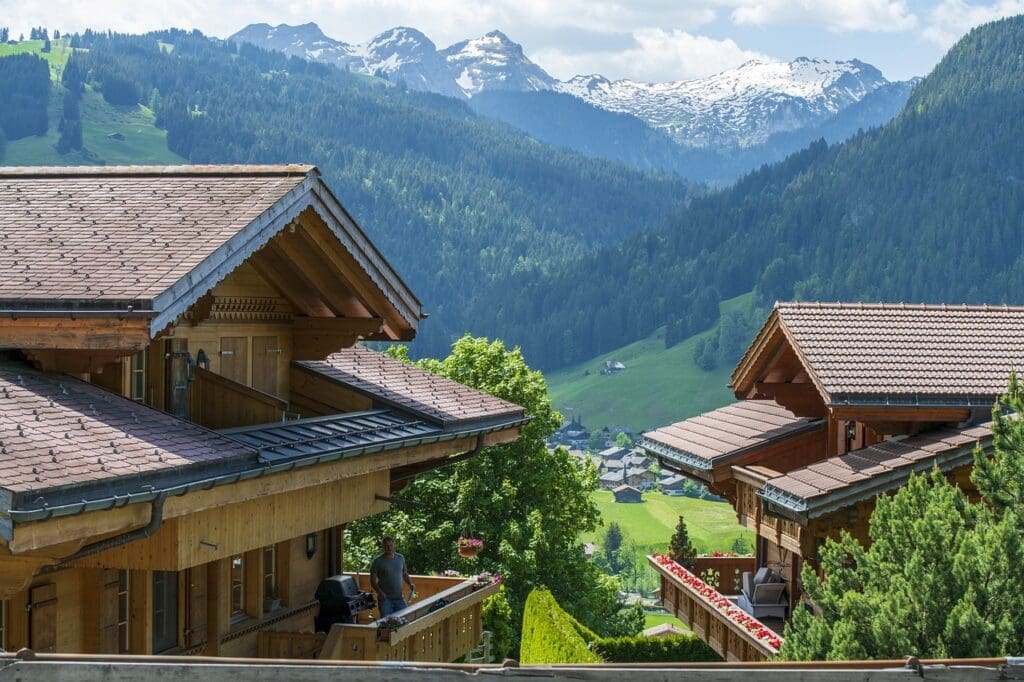 Nestled in the heart of Europe, the Austrian Alps stand as an awe-inspiring testament to the beauty of nature. With towering peaks, serene lakes, and charming Alpine villages, the Austrian Alps are a dream destination for adventurers and seekers of picturesque landscapes.
In this article, we will delve into  breathtaking landscapes, outdoor adventures, and cultural splendor. Here's 7 great reasons to visit the Austrian Alps!
1. A Landscape of Majesty
The Austrian Alps are a geological masterpiece, with their snow-capped peaks and rugged terrain. This picturesque landscape is a paradise for photographers, hikers, and anyone who appreciates the splendor of nature.
Throughout the year, the Alps offer a wide range of landscapes, from lush, blooming meadows in spring to pristine winter wonderlands in December.
Grossglockner High Alpine Road: This iconic alpine road takes you on a journey through the Hohe Tauern National Park, offering stunning vistas of Austria's highest peak, Grossglockner, as well as beautiful alpine meadows and glaciers.
Ötztal Valley: This valley is famed for its dramatic landscapes, including steep-sided mountains, lush alpine meadows, and the Ötztaler Ache river. The Ötztal Alps provide a rugged backdrop for outdoor adventures.
2. Winter Wonderland
Winter in the Austrian Alps is a magical experience. The region is celebrated for its top-notch skiing and snowboarding opportunities. Iconic destinations like Kitzbühel, St. Anton, and Zell am See provide an array of slopes suitable for both beginners and experts.
The Austrian Alps also host cozy winter villages where visitors can relish local cuisine and unwind in thermal spas.
Kitzbühel: Kitzbühel is one of Austria's most famous ski resorts, known for its challenging slopes and vibrant après-ski scene. It offers a mix of skiing and snowboarding opportunities, along with charming Alpine architecture and a historic town center.
Innsbruck: The capital of Tyrol offers the unique experience of combining urban attractions with easy access to nearby ski resorts. You can enjoy cultural experiences in the city and hit the slopes in the surrounding mountains, such as the Nordkette.
3. Summer Adventures
When summer arrives, the Austrian Alps shed their snowy blankets, revealing an intricate network of lakes, rivers, and hiking trails. From leisurely walks to challenging treks, the Alps cater to all levels of hikers.
Notable trails include the Eagle Walk in Tyrol and the Salzkammergut Lakes region, where you can explore wildflower-strewn meadows and take in stunning panoramas. Also, consider taking a lake cruise past one of the many picturesque Alpine villages.
Salzkammergut Region: Known for its crystal-clear lakes, this region offers opportunities for swimming, sailing, and exploring historic towns like Hallstatt (pictured above) and Bad Ischl. The Dachstein Alps provide a dramatic backdrop for hiking.
Wachau Valley: Known for its picturesque vineyards and charming villages, the Wachau Valley is perfect for leisurely bike rides along the Danube River, as well as wine tastings and cultural explorations.
4. Cultural Gems
The Austrian Alps are not just about breathtaking landscapes; they also offer a glimpse into a rich cultural heritage.
Swarovski Crystal Headquarters: (pictured above), is the official home of the Swarovski Crystal makers and one of the coolest exhibits – museums – promotional stores I've ever seen. It's an entire complex you can tour with the most amazing displays, like the largest cut crystal in the world and crystal studded outfits worn by many celebrities over the years.
Innsbruck: The capital of Tyrol, Innsbruck is a cultural hub surrounded by majestic mountains. You can explore the city's historic Old Town, visit the Imperial Palace, and admire the Golden Roof, a symbol of Innsbruck's rich history. The city is also known for its museums, including the Tyrolean Folk Art Museum and the Ferdinandeum.
5. Thrilling Adventures
For those seeking an adrenaline rush, the Austrian Alps offer an array of adventure sports. From paragliding over lush valleys to white-water rafting down the Ötztaler Ache river, the options are boundless.
The Alps are a mecca for rock climbing, mountain biking, and canyoning, providing ample excitement for thrill-seekers.
Kaprun: For those seeking high-speed thrills, visit Kaprun's Kitzsteinhorn Glacier. Here, you can enjoy summer skiing and snowboarding on the glacier or take a ride on the Gipfelwelt 3000, a panoramic platform with breathtaking views.
Zell am See: Paragliding and tandem skydiving are popular adrenaline activities around Lake Zell. Soar above the lake, enjoying stunning views of the water and the surrounding mountains.
6. Gastronomic Treasures
Austrian cuisine is renowned for its hearty and flavorsome dishes. Don't miss out on trying traditional favorites, ideally paired with local wines or beers. Alpine huts and mountain restaurants create a great ambiance for savoring these culinary delights.
Wiener Schnitzel: Although it's not exclusive to the Alps, this iconic Austrian dish is a must-try. It consists of a breaded and fried veal or pork cutlet, typically served with a slice of lemon and potato salad.
Kasnocken: These cheesy dumplings are a comforting and hearty dish. Made from spätzle (egg noodles), they are typically mixed with grated cheese and fried onions. Kasnocken are a popular comfort food in the Austrian Alps.
7. Sustainable Tourism
Many hotels and accommodations in Austria have adopted renewable energy sources, implement energy-efficient measures, and reduce water consumption. Austria offers a range of eco-friendly and nature-based activities. Tourists can enjoy activities like hiking, biking, and wildlife observation while respecting the natural environment.
Austria has a robust waste management system, with a strong focus on recycling and waste reduction. Visitors are encouraged to participate in responsible waste disposal practices, such as separating recyclables from general waste. Austrian cuisine often emphasizes local and organic ingredients. By supporting local and sustainable food production, tourists can contribute to the region's environmental and economic sustainability.
Get a personalized digital travel guide for Europe, curated by locals. It downloads to your phone and offers top recommendations for each destination.
Guidester simplifies international travel by assisting you with itinerary planning, hotel and airfare bookings, and tours. We also help you avoid errors and common pitfalls.
Join the Guidester Founder on a hand-crafted small group tour, exploring off-the-beaten-path destinations and experiencing unforgettable adventures.
The Austrian Alps are a gift to travelers, offering a harmonious blend of natural beauty, exhilarating adventures, and cultural immersion. Whether you are a nature lover, an adventure enthusiast, or a history buff, the Austrian Alps offer a world of discovery.
Embark on a journey to explore this wondrous destination, where every season brings new marvels and memories etched in the heart. The Austrian Alps beckon you to discover their enduring splendor.