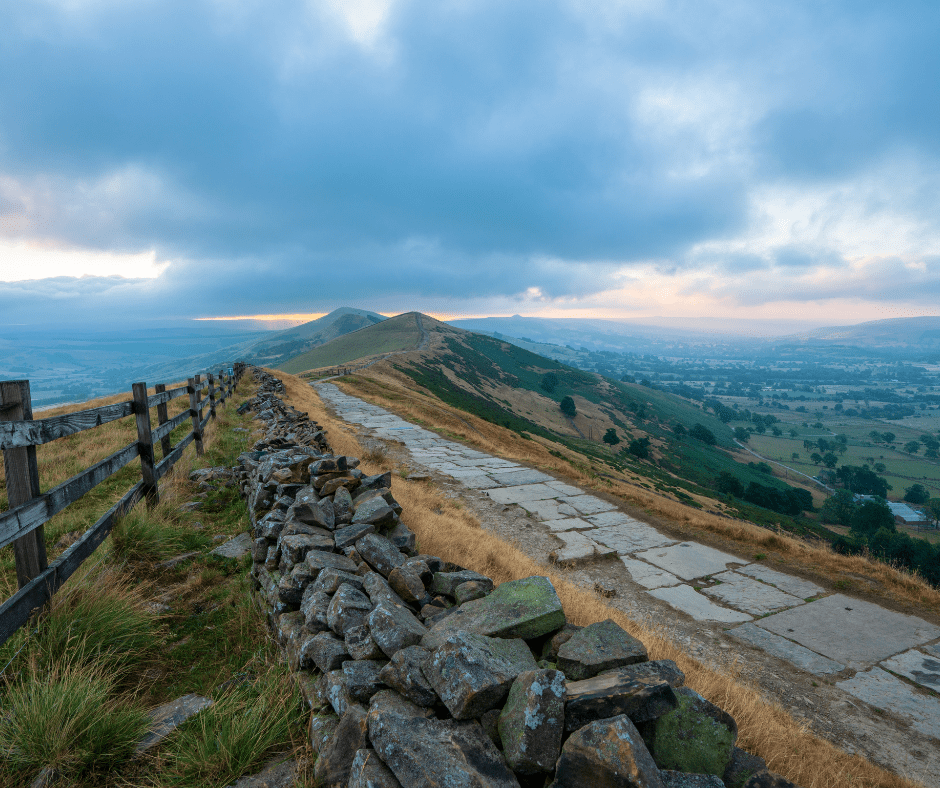 The Peak District is an English gem worth getting to know. Not to be confused with the more northern Lake District, this expansive national park is an area of outstanding beauty with breathtaking views, bustling market towns, quaint villages, historic houses, and hundreds of annual events.
A Brief History
Dating back to the last Ice Age, the region's distinctive features, including deep valleys, limestone plateaus, and gritstone edges, were sculpted by glacial and erosional forces. Ancient settlements and artifacts provide evidence of human activity in the area from as far back as the Bronze Age, with various tribes and civilizations leaving their mark on the landscape.
During the medieval period, the Peak District became a center for lead mining, and remnants of this industry, such as old mines and stone cottages, still dot the countryside. The region played a crucial role in the Industrial Revolution, with textile mills and factories emerging in the valleys. The growth of industry had both positive and negative impacts on the landscape, leading to conservation efforts in the 20th century to protect the unique natural and cultural heritage of the Peak District.
In 1951, the Peak District became the United Kingdom's first designated national park, marking a significant milestone in the preservation of its diverse ecosystems and historic sites. Today, the Peak District National Park attracts millions of visitors who come to explore its picturesque villages, hike its scenic trails, and appreciate the harmonious blend of natural beauty and cultural history that defines this iconic English landscape.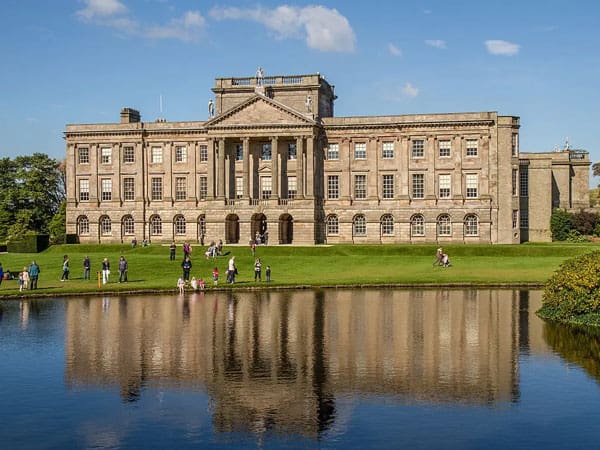 Lyme Park
Lyme Park exemplifies the glory and majesty of Royal England. Originally a hunting lodge and later transformed into a large family home, Lyme has undergone extensive alterations since the 1400s with notable architects employed to transform the house into the magnificent mansion we see today. You may admire the grand facade and interiors of the house, as well as the extensive gardens and 1400 acre deer park.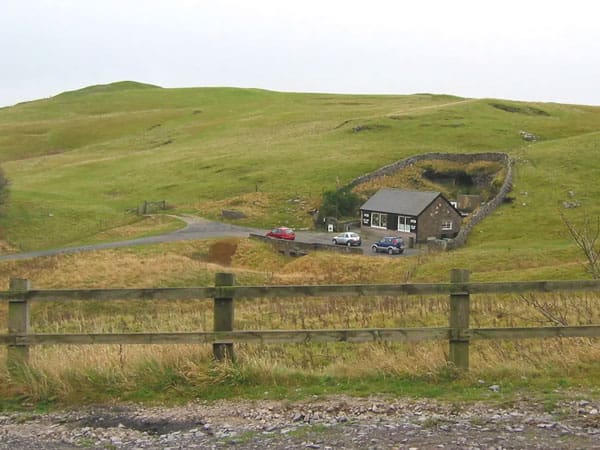 Blue John Cavern
The world famous Blue John Cavern near Castleton in the Peak District has been said to be the finest in Western Europe, which is home to a rare blue gemstone that can only be found in this particular hillside. You can take a tour of the cave, and visit the small gift shop to view some of the stunning Blue John jewelry. You may also hike nearby Mam Tor for one of the best views in the entire Peak District.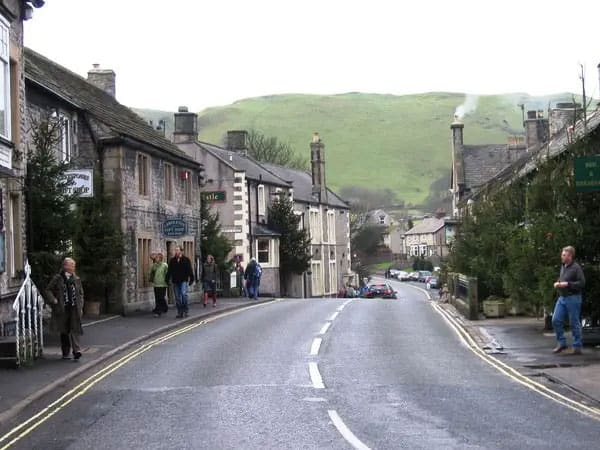 Castleton
Castleton is a popular tourist village in the heart of the Peak District that is renowned for its quintessentially classic English character, its wealth of local history, and for being a major Peak District walking center. You can also visit ancient Peveril Castle overlooking the village and stop in an old pub to grab a pint right at the base of the castle.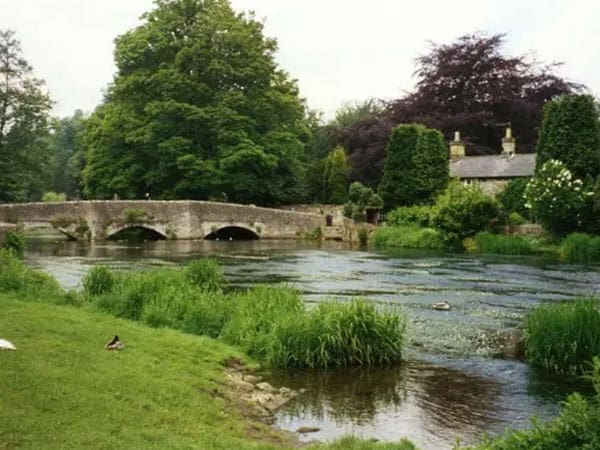 Ashford-in-the-Water
It doesn't get much more English then this village; small stone bridge over a flat river leading into a tiny hamlet set in the most picturesque setting. With its lovely limestone cottages and beautifully-tended gardens, Ashford-in-the-Water is a little slice of rural England at its finest.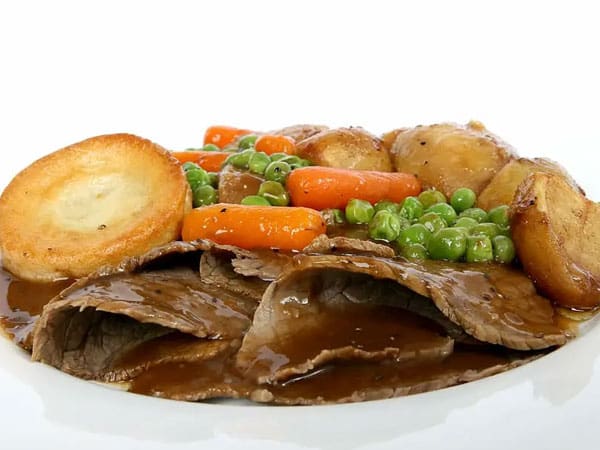 In the Peak District you'll find…
The cuisine you'll find will be typically British in nature. This mean local pubs and eateries serving pot pies, fish and chips, stews, chicken, and other meat dishes.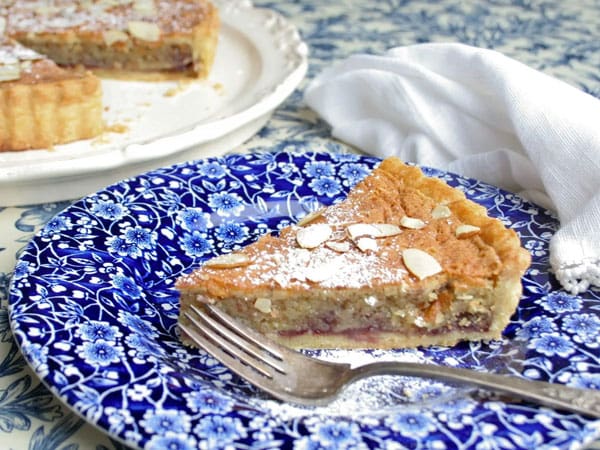 Make sure to try…
One specialty to be found is the Bakewell Tart which has a shortcrust pastry case, followed by strawberry jam and topped with almond sponge.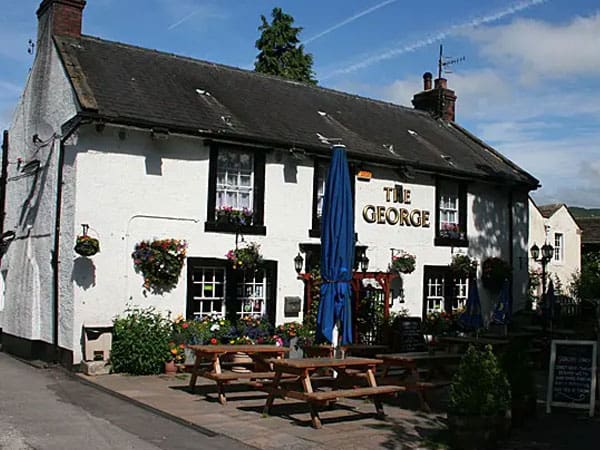 My favorite pub in the Peak District…
Perhaps one of the most charming pubs in the Peak District is The George located in the small village of Castleton at the base of ancient Peveril Castle with a terrace looking out onto the mountainous landscape.
The Peak District is such a vast area there are many choices from tiny villages, local towns, or a charming B&B in the middle of the countryside.
If you're looking for convenient and quaint you should consider Castleton. It's a bit farther north, but it's on a major thoroughfare through the park and the village itself is charming.
If you want something a little bigger, Bakewell is a good option. Bakewell is the biggest town in the Peak District with shops and local stores should you need supplies.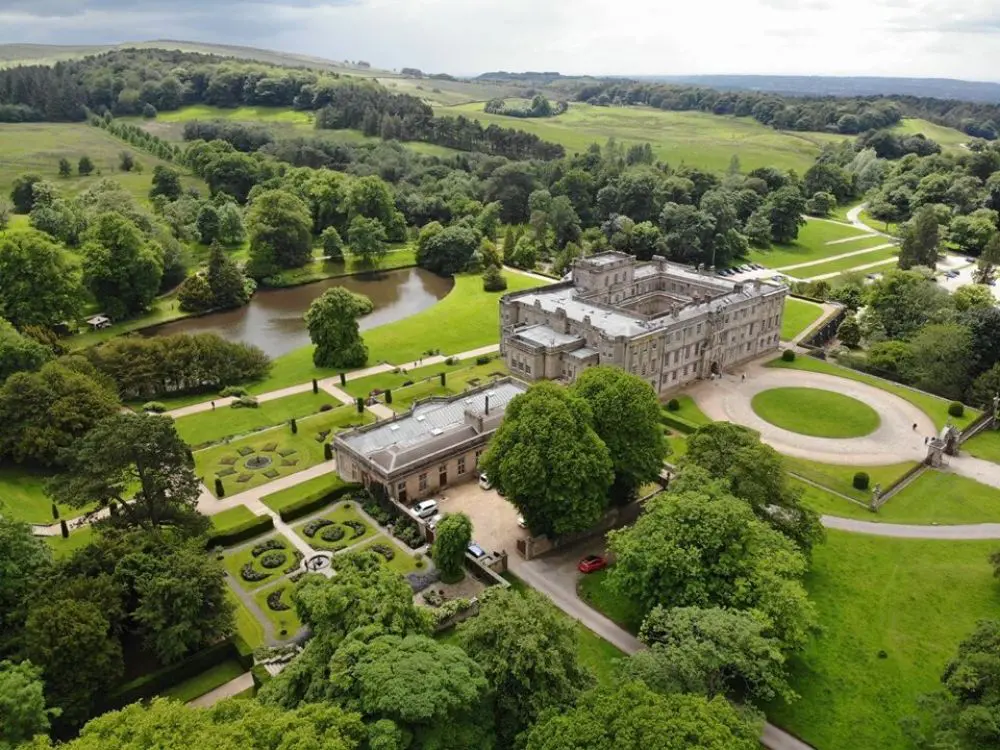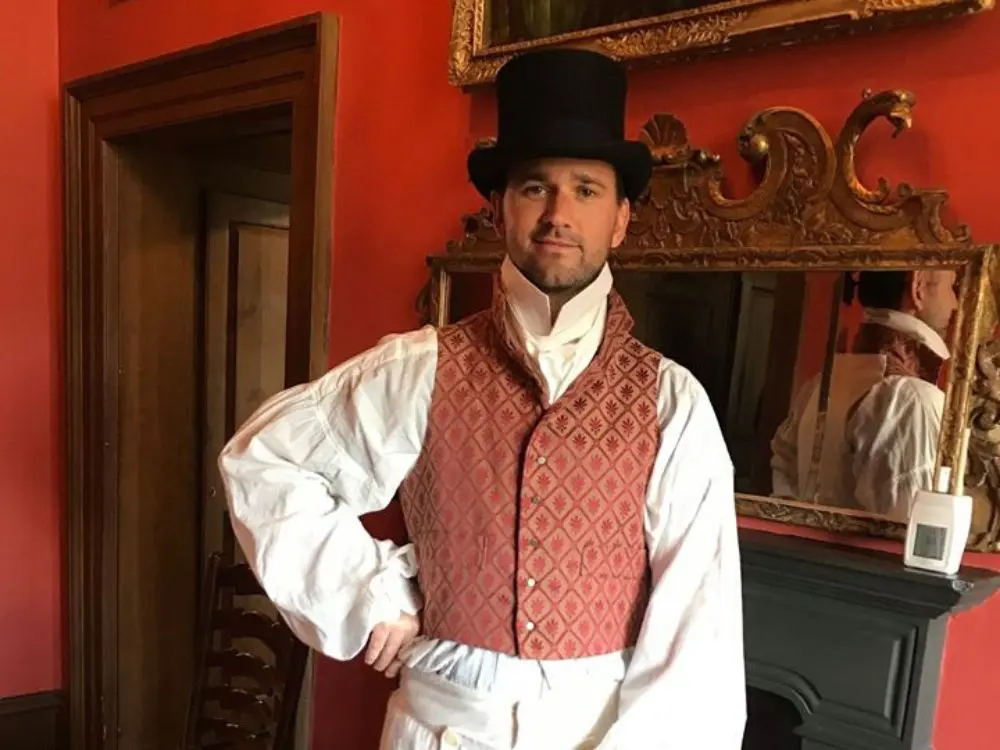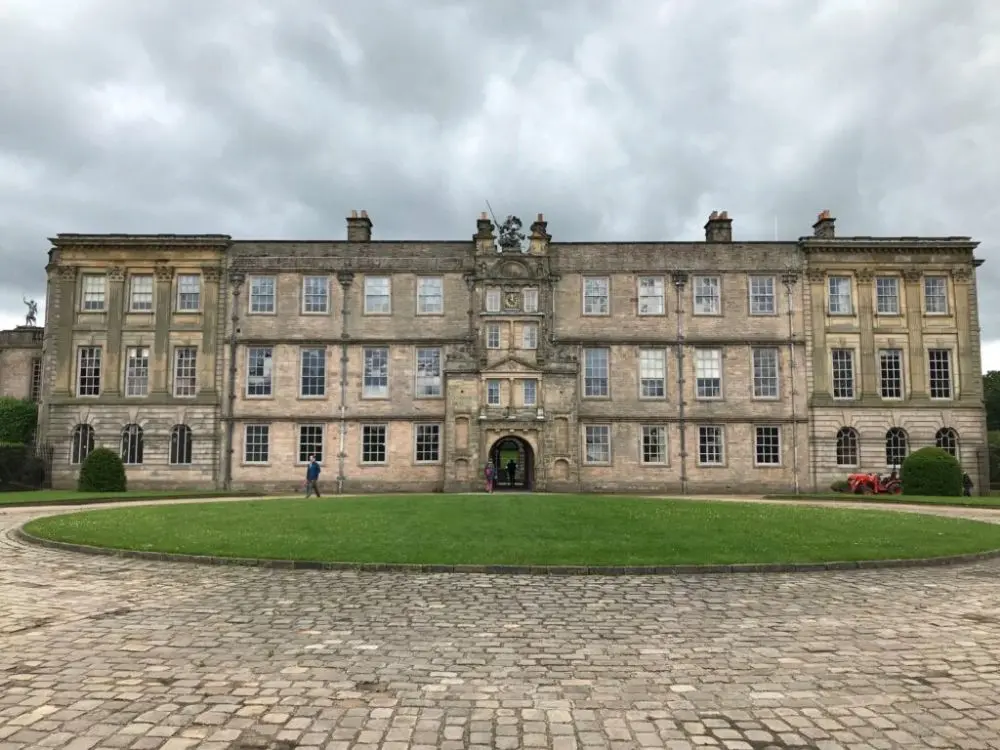 Living Like a Royal in the Peak District
The Peak District, England's first officially designated national park, is a gem worth getting to know. Many travelers confuse the Peak District with the more northern Lake District. While both are in England, these great national parks represent very different terrains, culture, and history.
Officially designated a national park in 1952, this area of outstanding beauty boasts breath-taking views, bustling market towns, pretty villages, historic houses, and hundreds of annual events. I've been fortunate enough to explore this stretch of England on two separate trips. For this particular travel moment, I am going to focus on a single stately home.
Explore Lyme Park National Trust
Wander around Ashford in the Water
"My wife and I have worked with Jack at Guidester now on two trips in Europe. One was a self guided adventure in Ireland and the second was a trip to Italy where he personally led the adventure. And in both cases he has put us in the must see places."
"My husband and I spent two weeks in southern England and relied on the Guidebook from start to finish. From what to see, what to eat, and how to get there, the Guidebook was invaluable. We were provided with pertinent logistic information as well as the most interesting pubs and restaurants. We experienced small towns and pubs that we would never have ventured into had it not been for the wealth of information the Guidebook contained. It took all of the guesswork out of enjoying the history and beauty of England. I will without hesitation use its expertise in future travel!"
"This was our 2nd trip to Europe. We definitely didn't want a cookie cutter trip, on a tour bus, that took us past 7 cities in 8 days. Jack plans his tours very carefully and he is very knowledgeable regarding the sites we visited. The groups are small so you have a chance to get to know your fellow travelers."
Choose The Service that Works Best for You!
Guidester provides several options to choose from to best suit your traveling needs. Choose one or choose all!
Get a personalized digital travel guide for Europe, curated by locals. It downloads to your phone and offers top recommendations for each destination.
Guidester simplifies international travel by assisting you with itinerary planning, hotel and airfare bookings, and tours. We also help you avoid errors and common pitfalls.
Join the Guidester Founder on a hand-crafted small group tour, exploring off-the-beaten-path destinations and experiencing unforgettable adventures.