There are plenty of museums, monuments, and points of interest worth seeing, but the real gem is walking Venice to explore the quaint narrow streets and tight passageways.  
Built on over 100 small islets, the center of Venice is crossed by 118 canals and linked by over 400 hundred bridges. Absolutely bursting with picturesque beauty around every corner, Venice truly deserves its status as one of the greatest cities of the world. Here are some simple, yet important travel tips that will help you get the most from your trip!
Embrace the chaos of navigating Venice
Navigating Venice can prove difficult even to the seasoned traveler. You must navigate in relation to certain landmarks and main squares. On many of the buildings and passageways you will find signs pointing toward these major landmarks.
The problem of course is not all the random streets and tiny passageways are properly marked. You will get lost at some point, it is going to happen so just accept that. But, it's part of the fun! Just enjoy the uniqueness and craziness of the Renaissance city. Walking the streets of Venice is truly the best way to explore the beautiful city.
Tip: If you get tired of walking you can take advantage of the Vaporetto, which is what Venetians call their water taxi. This takes pedestrians up and down the Grand Canal for just a few euro. It's a great way to skip the never ending twists and turns by walking, and also proves a unique photo opportunity with great views of the city from the water.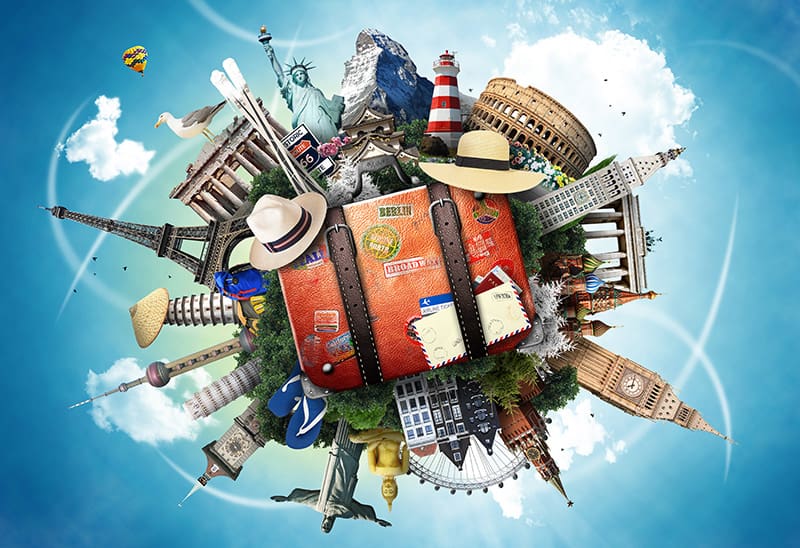 Take a free virtual vacation to Venice from the comfort of your couch.
Start in the center
Start your exploration of Venice from Piazza San Marco, where the Doge's Palace is located, as your starting point for exploring the historic center. San Marco is the city's main square and serves as a great point of reference for venturing out.  
I would definitely check out St. Mark's Basilica and take a tour of the Doge's Palace first. From the main square then there are many different side streets to take. The meandering streets will take you from small, dark passageways that open up into beautiful squares.

You will pass by small little shops and restaurants run by the same family for generations. Tiny bridges cross over small canals. The charm and character of the city is often hard to take in all at once. Every few minutes you will stop and say "right here is the most beautiful and quaint little scene". Then you will walk a bit further and find an area that's even more charming and quaint.  That's the beauty of Venice! 
Related: A Quick Travel Guide to Florence, Italy for First-Time Visitors
Venture Outside The Center
You will likely spend the bulk of your time in the central area around the Grand Canal. The area of San Marco and San Polo are the most traversed, and typically the liveliest. They are also both in closest proximity to many of the main attractions. You'll find a plethora of hotels, B & B's and hostels in these areas.
You'll want to spend a little time outside these main squares to see what adventure lies in wait. From its foundation, Venice has been divided into six neighborhoods, known as sestieri. There are a couple sestieri north of San Marco, called Castello and Canneregio, that have some really neat off the beaten path streets and restaurants to try.
These are fairly big areas so to make it easier you can Google "Hotel Giorgione" and Basilica dei Santi Giovanni e Paolo (Basilica of St. John and Paul).
Tip: Make sure to book hotels early (especially in the high season- early summer) as the cramped space only has so much room to store people!
Get a personalized digital travel guide for Europe, curated by locals. It downloads to your phone and offers top recommendations for each destination.
Guidester simplifies international travel by assisting you with itinerary planning, hotel and airfare bookings, and tours. We also help you avoid errors and common pitfalls.
Join the Guidester Founder on a hand-crafted small group tour, exploring off-the-beaten-path destinations and experiencing unforgettable adventures.