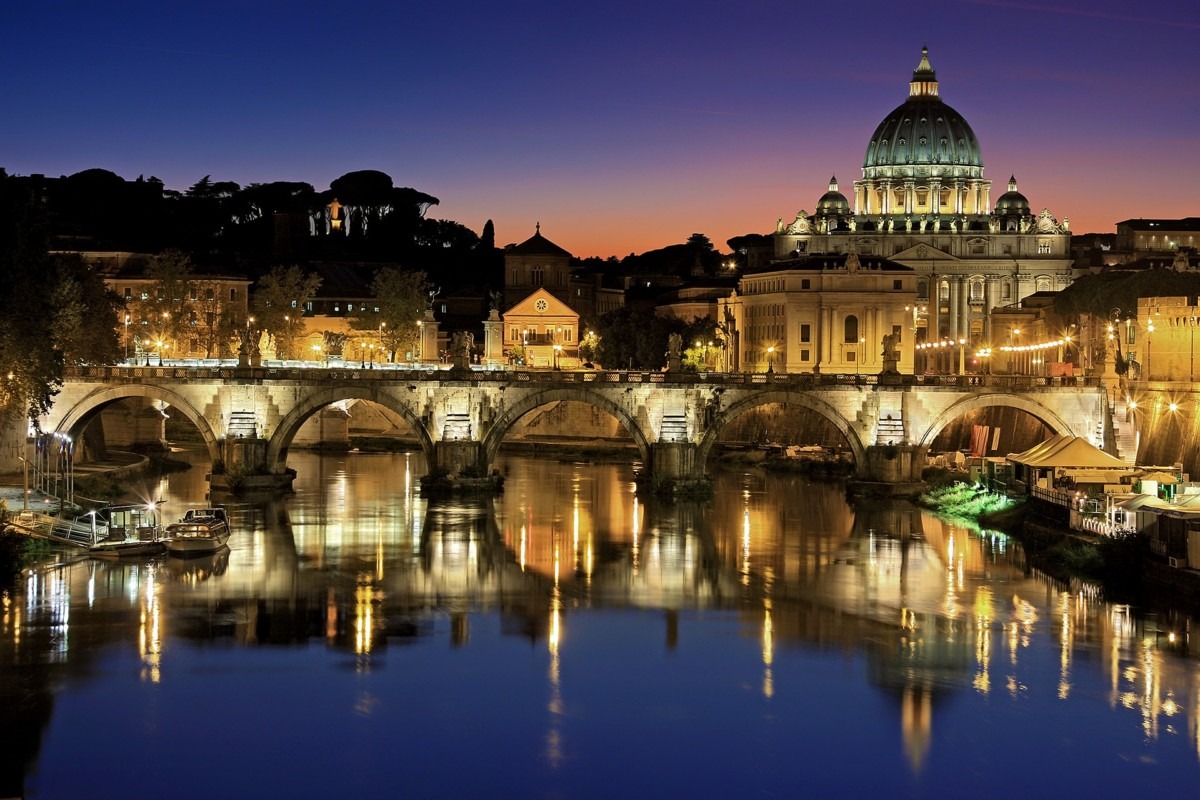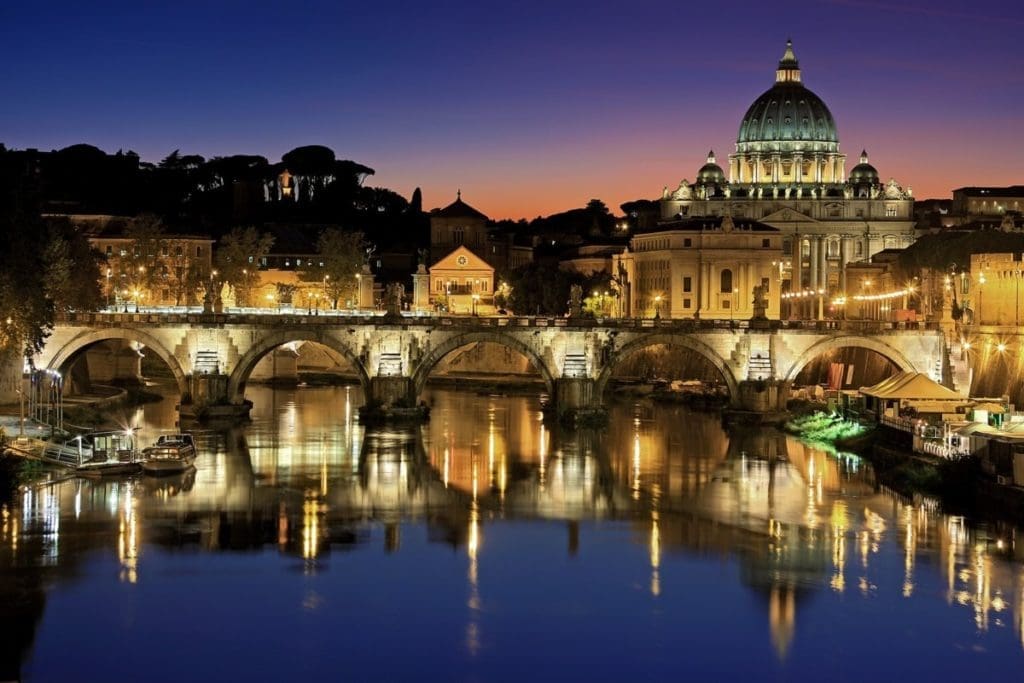 Full of history, beauty, and culture Rome is never wanting for a dull moment. There is certainly enough in Rome to keep you busy for a dozen lifetimes, which is why having a list Rome travel tips for the first timer will be useful. 
The heart of Italy, from ancient to modern times, has always been the city of Rome. If it's your first visit to the Eternal City you will want to be well prepared to make the most out of your time. We've compiled a handy list of must sees and important Rome travel tips that will help you get the most from your experience.
1) The Vatican and St. Peter's Basilica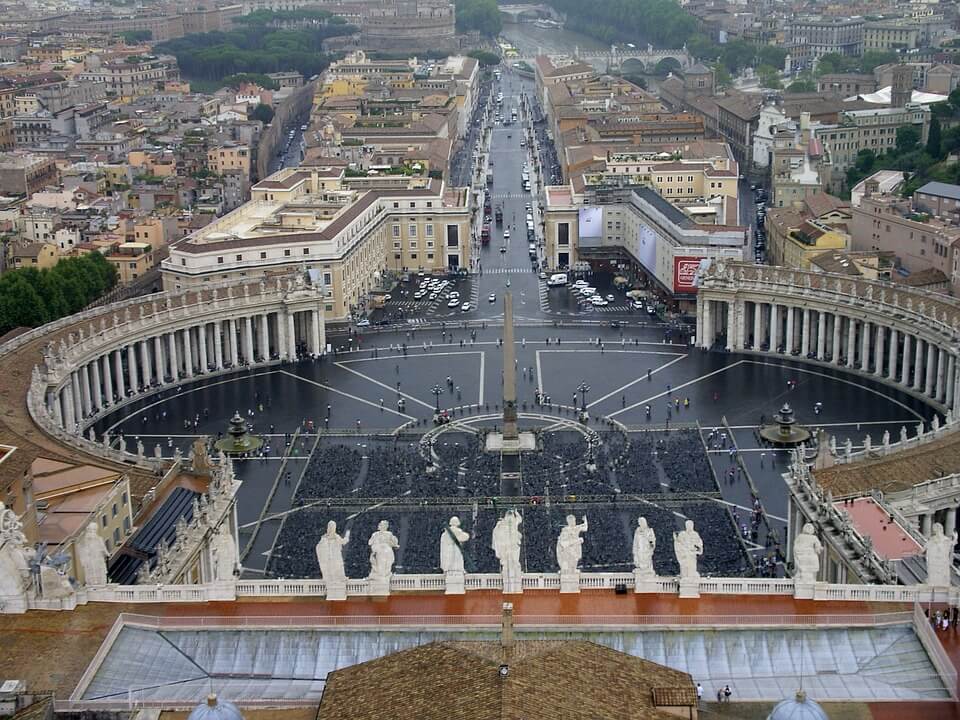 The world's smallest country, Vatican City is completely encircled by the city of Rome. Vatican City serves as the spiritual center for millions of practicing Roman Catholics worldwide and is home to the Pope and a trove of iconic art and architecture.
Tour the Vatican Museums, the Sistine Chapel, and the famous St. Peter's Basilica.  St. Peter's Basilica stands on the traditional site where Peter, the apostle who is considered the first pope, was crucified and buried. Buying a tour is the best way to see the Vatican, as you will skip the lines and have access to the best parts.
Tip: Many visitors don't know that it is possible to climb up to the top of St Peter's dome. It's a great opportunity to enjoy stunning panoramic views of Rome!
2) Explore the Colosseum

Now a mere shell, the Colosseum still remains ancient Rome's greatest architectural legacy. Vespasian ordered the construction of the elliptical bowl, called the Flavian Amphitheatre, in A.D. 72; Titus inaugurated it in A.D. 80 with a bloody combat between gladiators and wild beasts that lasted many long weeks.
The Colosseum now requires timed admission, which means in addition to your ticket you must select a time slot to visit. I would also recommend a guided tour if in your budget which could also combine the Colosseum with the Ancient Forum.
3) Roam through the Roman Forum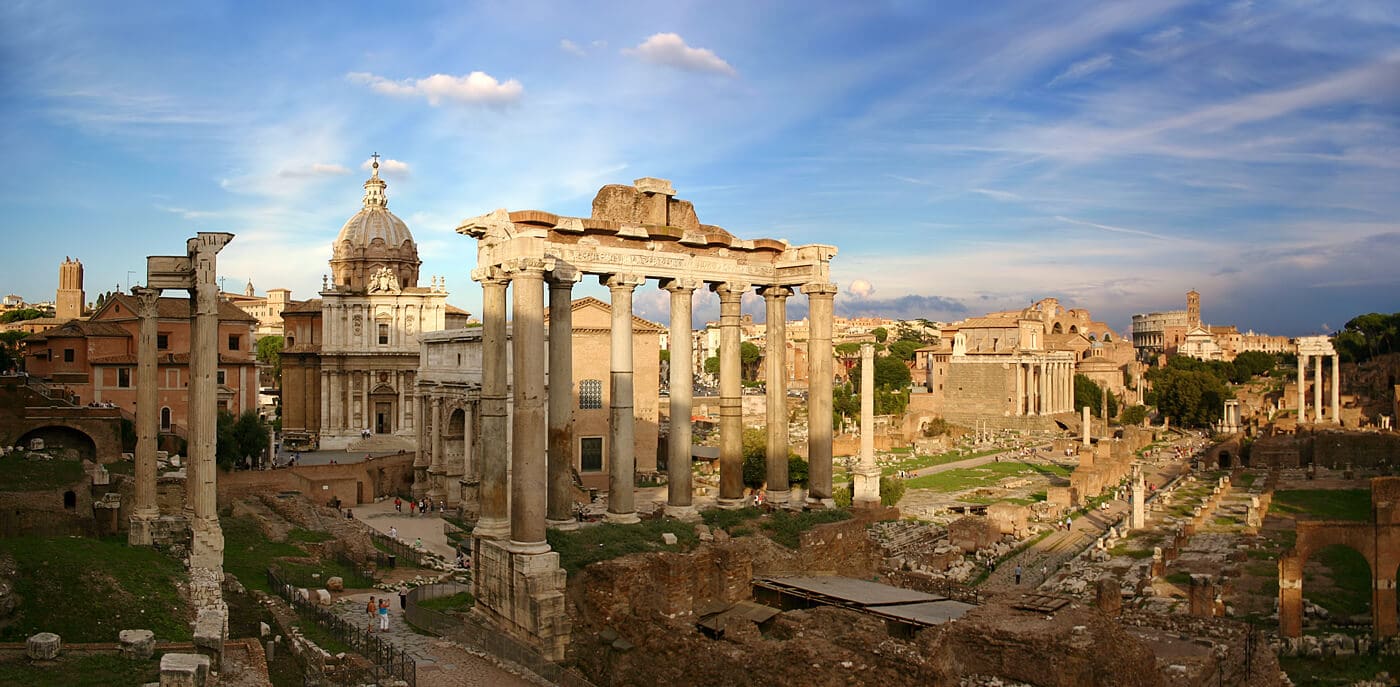 The Broadway of ancient Rome, the Forum was built in the marshy land between the Palatine and Capitoline Hills.  It flourished as the center of Roman life in the days of the Republic before it gradually lost prestige to the Imperial Forums and was eventually stripped bare during the Middle Ages.
Tip: Purchase a Colosseum/Forum combo ticket to save money and hassle waiting in line twice.
4) Visit the Pantheon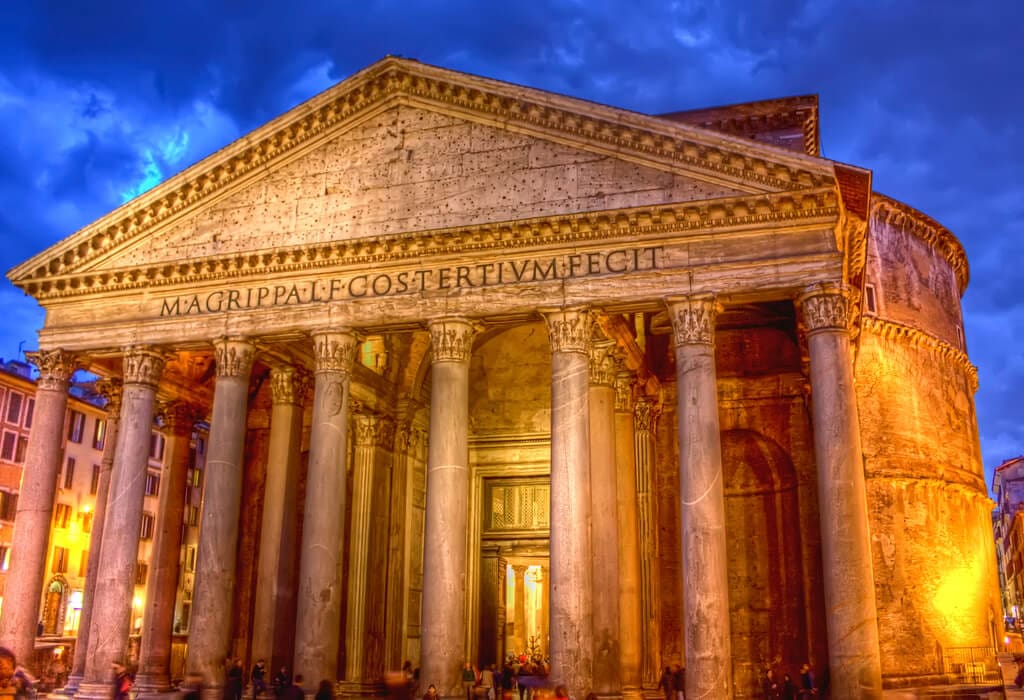 Of all ancient Rome's great buildings, only the Pantheon (dedicated to all the Roman Gods) remains fully intact. It was built in 27 B.C. by Marcus Agrippa and reconstructed by Hadrian in the early 2nd century A.D. The building is among the greatest architectural wonders of the world due to its dome and its concept of space.
Right behind the Pantheon sits Hotel Minerva, which from the top terrace offers wonderful views of Rome's historic quarter.
5) Eat plenty of Gelato
You can't possibly visit Rome without trying some of its word famous gelato. There are many gelaterias around the city, but if you want the best gelato in Rome you will need to look.
My recommendation would Giolitti, a famous historic café from the 1920's nested between the parliament and the Pantheon in the heart of Rome's Centro Storico.
6) Check out Piazza Navona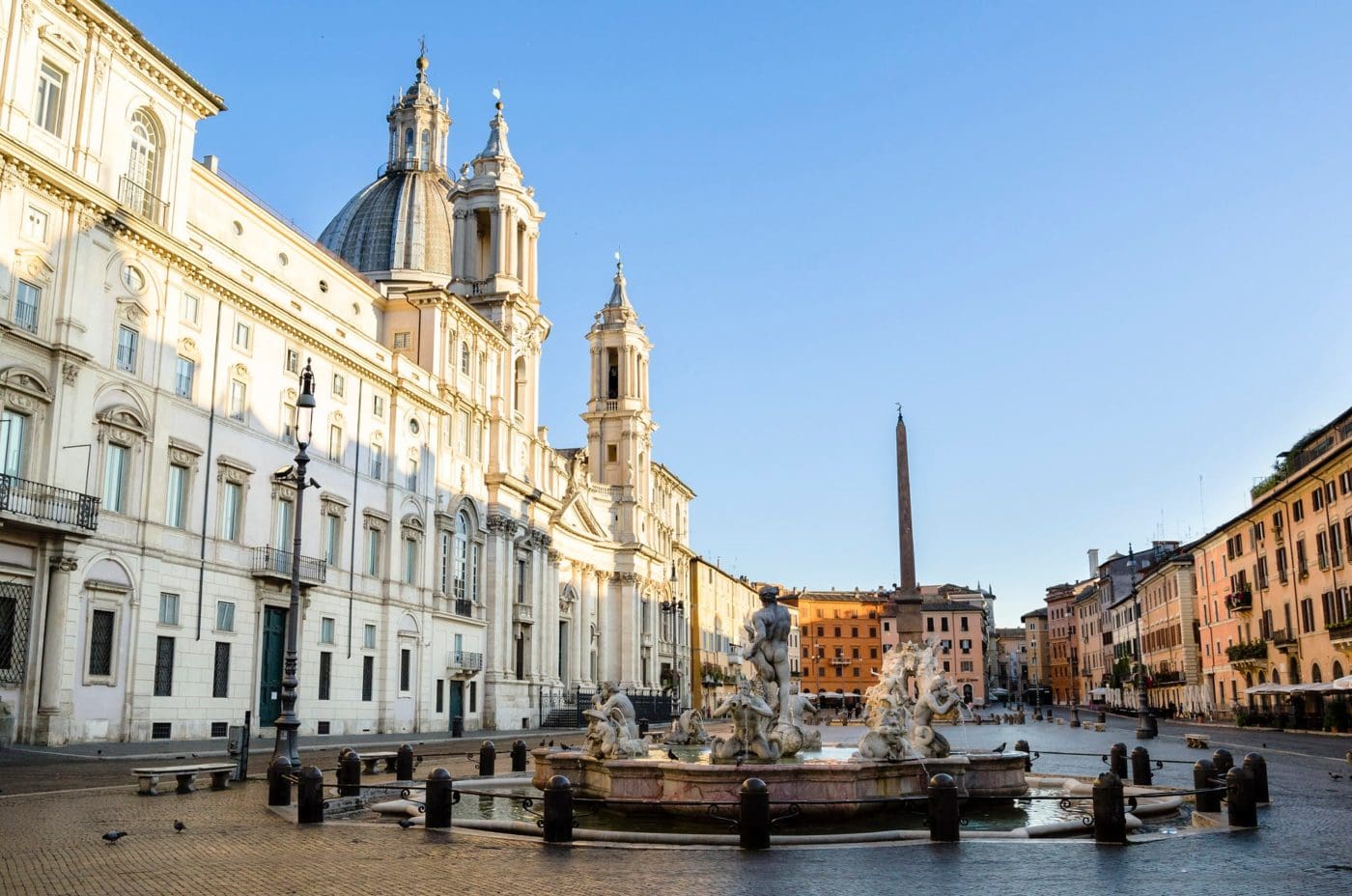 Piazza Navona is one of the most famous and beautiful of Rome's many squares. The large and lively square features no less than three magnificent fountains. Another eye-catcher in the large square is the Baroque church of Sant'Agnese in Agone.
Come to Piazza Navona to eat, shop, or people watch in one of Rome's busiest squares. Also try coming at night, which offers an entirely different experience.
7) Stroll Down the Appian Way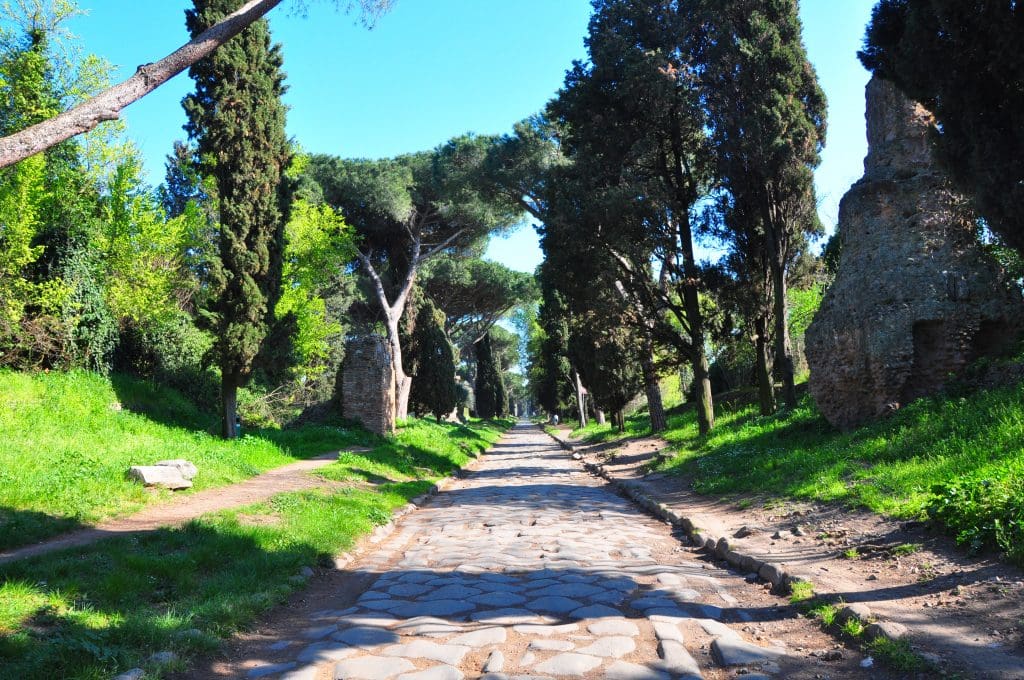 The Appian Way is the oldest road in Rome, located just outside the main city center, and an absolute gem worth seeing. Walk along the 2,300 year old Roman road to get a wonderful glimpse into the distance past.
See countless ancient Roman statues and monuments, old ruins, Renaissance villas, medieval churches, world-class restaurants, and quaint little cafe's all in the midst of a lovely natural setting.
8) Enjoy a Rooftop Terrace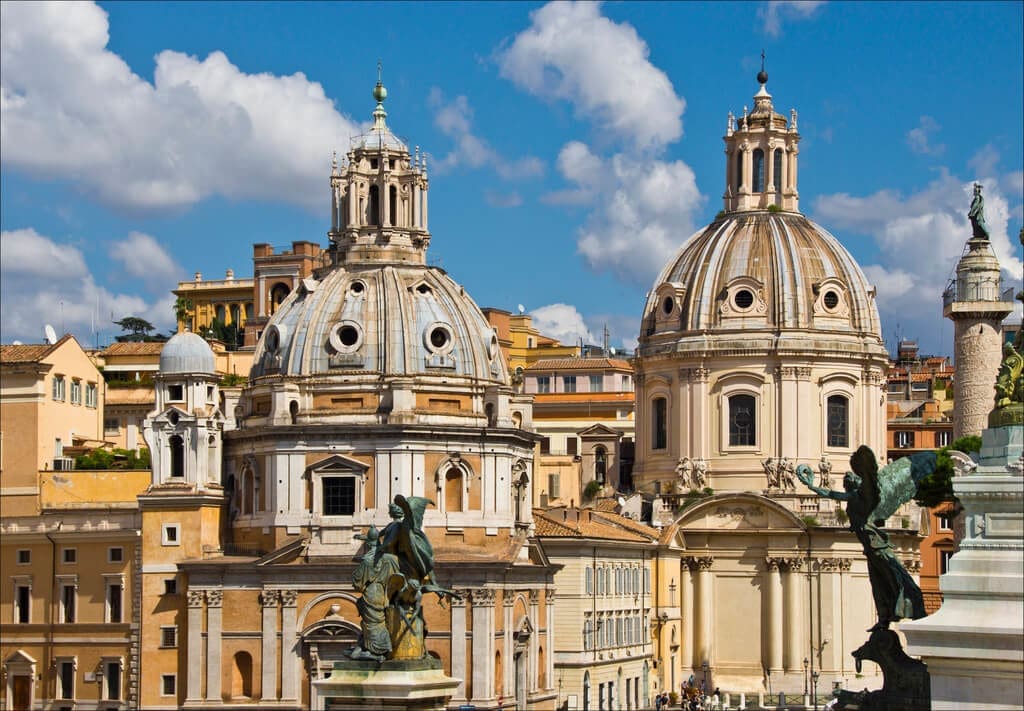 Rome has many rooftop bars from which to enjoy the beautiful cityscape full of domes and ancient buildings. A personal favorite can be find atop Hotel Raphael just a block west of Piazza Navona. This is one of those Rome travel tips that helps you get a local authentic experience!

How to Get Around Rome
Scooter/Moped Through Ancient City Streets:
Arguably the best way to get around Rome (no seriously, I can't stress this enough)!  You will find a good place to rent mopeds across the street from the Central Termini Train Station in the main parking lot. 
Five times as fast, 5 times as flexible, 5 times as fun…this will take your trip to a whole different level! If you're serious about renting a moped in Rome, here is what you need to know about renting a scooter in Rome.
Rome's Public Transportation:
Metro: The Roman metro system isn't the greatest in the world but it's cheap and will get you from point A to point B. You will need to purchase a ticket in one of the machines before boarding the metro, although you will find no one hardly ever checks your ticket.  Subway maps are available in the station that will show you where the lines run throughout the city.
Bus: It is advisable not to mess with the bus system. Far too complicated. Best to just stick to walking and other means of transportation.
Taxi:
Taxis can be expensive but can be a good way to get around the city when you get tired of walking. Asking how much they will charge you BEFORE you get into the taxi would be a good idea, however rides are metered (except for a few flat-rate routes, usually to and from airports), so the best you can come up with is an educated guess.
Tip: Rome is an extremely chaotic city so make sure to always be alert as drivers and pedestrians alike will show no quarter for you while crossing the street or gawking at an attraction.
Embrace the Italian Way of Life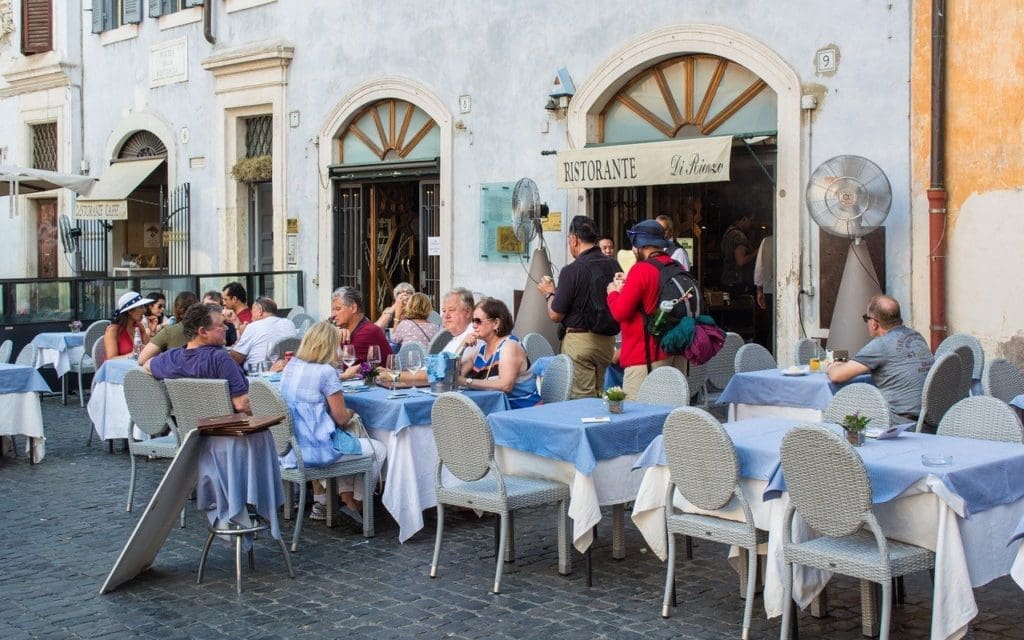 There is a different rhythm to life in Italy and to enjoy your visit, you have to accept it. It's slower, more relaxing and gives you time to enjoy life. In Italy happiness comes from taking time to stop and enjoy the small moments of life. Sit down. Enjoy a snack.
Take comfort in the rain. Soak up the vista. Don't stress that the boat is late. If you don't do it today, you can do it tomorrow. Have a coffee. Don't worry about it. Plus don't ever wear any of the following: white socks, shorts, floral patterns, Hawaiian shirts, fanny packs or clothing printed with the names of cities, beaches, islands, or other famous landmarks.
Conversely, Italians appreciate people who are well-dressed and give them more respect and attention. Dark neutrals such as black, gray, and brown will help you blend in.
Important Rome Cultural Tips
Religious sites are strict on garment attire, you must have your shoulders covered, and shorts are typically never permitted, along with baseball caps and any revealing clothing for women.
Italians take the preservation of their monuments seriously, do not tamper or touch sacred objects.
Coins should only be thrown into the Trevi Fountain.
Italians are very outspoken, even more so in the capital. If you want to make friends be straight forward and outgoing, they will respond.
Drink the water. Whether from the tap or fountain Roman water is clean, cold, drinkable and high in calcium. Don't be afraid to fill your bottle over and over again. If it was good enough for an emperor, it is good enough for you.
Restaurant Etiquette
Tipping is not nearly as expected as it is in America, but many servers have become accustomed to it in the capital, so best to leave a couple euro if you felt you had good service.
You will almost always be charged a fee for table service, even if you order a simple beer at a restaurant. Rule of thumb is if you sit down you will pay extra. If you are looking for a quick something on the go, make sure it is from a side street vendors that don't require you to sit.
Be fashionably late for dinner. Most restaurants open for dinner at 7pm, but Romans usually head to restaurants around 8:30pm and onward.
Stand up and smell the coffee. Though many bars offer table service, standing at the bar is perhaps the best way to catch great conversations, and bar prices are significantly cheaper than table service.