While it is normally easy to acquire or renew a passport, the State Department says there's about to be a massive backlog of passport applications. Plus, passports themselves are going to change.
Here's what you should know about both the expected passport application delays and the passport changes coming in the years ahead.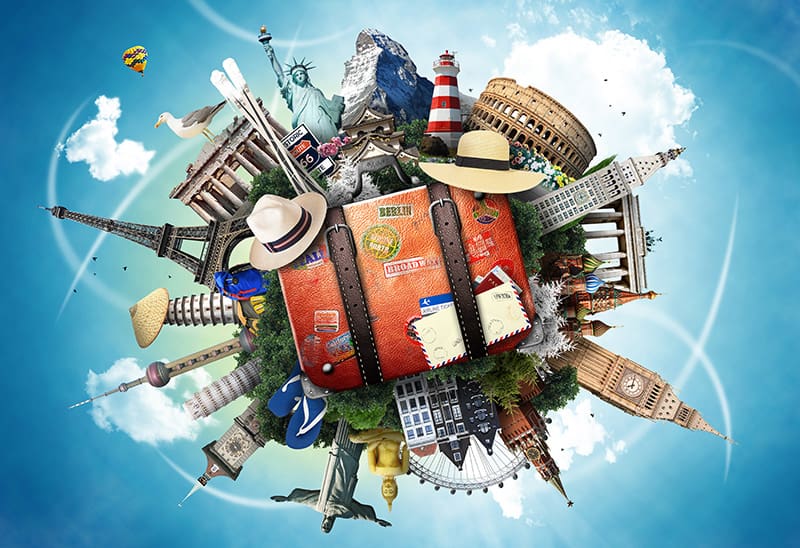 Take a free virtual vacation to Europe from the comfort of your couch.
Renew your passport now
You can expect a longer wait for passport applications and renewals starting this year.  There were over 20 million passport renewal requests last year and more are expected this year. 
You can find detailed instructions on how to renew or apply for your passport online through the State Department. 
Many people are also unaware of the 6-month validity rule that many countries have adopted, including almost all countries in Europe. If you arrive in one of these countries and your passport is set to expire in the next 6 months, you may be denied entry. All the more reason to work on getting your passport renewed as soon as possible.

You will have to comply with the Real I.D. Act
The 2005 REAL ID Act, which mandates that U.S. travelers must carry more than a standard driver's license to board a domestic flight, was set to go into effect on May 3, 2023, but has been extended again by an additional 24 months.
UPDATE: Travelers now have until May 7, 2025, to update their documents. Read more here on the REAL ID ACT.
How do I know if I am Real I.D. compliant?
How do I get a Real I.D.?
What it is, how to get it, and what you will need is all laid out in this article.
There are stricter rules for application
As of November, 2016 glasses are no longer allowed in passport photos. The State Department sent away thousands of applications due to poor passport photos, so make sure that you adhere to rules and guidelines for passport photos.
Tip: Glasses are still allowed for medical conditions. Simply send along a doctor's note with your application.
Passports are getting a makeover

A new passport makeover was introduced in July of 2016, and perhaps the biggest change is a new chip being installed inside passports. The chip is featured on the information page, will be machine-readable, and contains key biometric data on each traveler. There are other changes as well, such as fewer passport pages. The new passport will also be sealed with a special coating which will protect the book from getting wet and keep it from bending.
Learn More: Get Your Passport Quick and Easy with Rush My Passport
New security features are being introduced
Passports will now include added technology to ensure security and decrease fraud. Catching up with many other countries, U.S. passport changes mean that new passports will include a data chip that can provide all your personal info upon scanning it onto a computer.  According to the State Department, there will be even more advanced technological features and forensic devices coming in the future.
There is a lot to know, plan, and prepare for when you're traveling abroad. If you are planning a trip to Europe, you can easily ensure you have all the expert information to have the ultimate European experience with a Guidester – a personal travel guide built just for you!
Planning a trip to Europe?
There is a lot to know, plan, and prepare for when you're traveling abroad. You can ensure you avoid stress and have the ultimate European experience with a Guidester Guide – a personal travel guide built just for you!